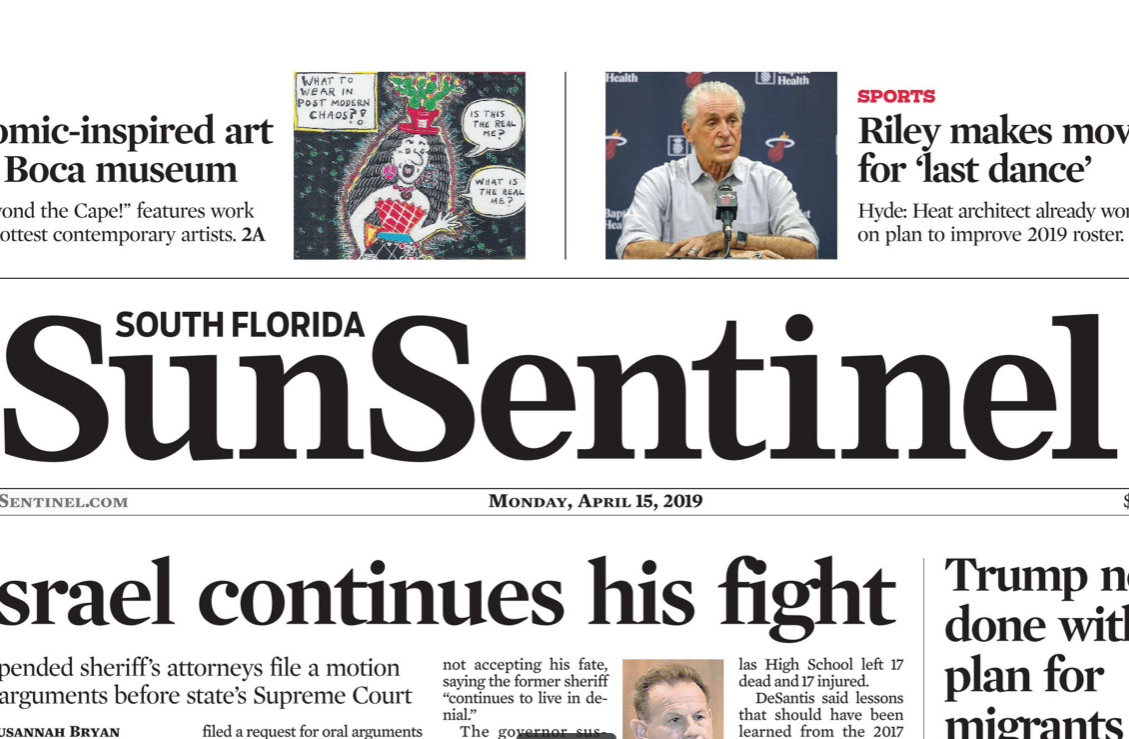 The Sun Sentinel won the same award in 2013.
The Sun Sentinel of South Florida has won the 2019 Pulitzer Prize for public service reporting for its coverage of failings by school and law enforcement officials before and after the deadly shooting rampage at Marjory Stoneman Douglas High School.
The Fort Lauderdale-based newspaper was honored Monday for 20 stories it submitted that were published between the day of the massacre, Feb. 14, 2018, and December.
The paper beat out finalist entries in the category from ProPublica, on the migrant families separation at the United States-Mexico border; and the Washington Post, of the murder of Washington Post contributor Jamal Khashoggi inside Saudi Arabia's Turkish consulate.
The 2019 Pulitzer Prize for Public Service Reporting goes to the staff of the Sun Sentinel, not to any individuals.
The Sun Sentinel won the same award in 2013, its previous Pulitzer, for its nvestigation of off-duty police officers who recklessly speed and endanger the lives of citizens.
Among other journalism awards announced Monday, the staff of Pittsburgh Post-Gazette for breaking news reporting; Los Angeles Times won for investigative reporting; the New York Times for explanatory reporting and editorial writing; The Advocate, of Baton Rouge, La., for local reporting; the Wall Street Journal for national reporting; the Associated Press and Reuters shared the prize for international reporting; ProPublica won for feature reporting; the St. Louis Post-Dispatch for commentary; the Washington Post for criticism; and freelancer Darrin Bell for editorial cartooning.
Other finalists at Florida properties included Kathleen McGrory and Neil Bedi of the Tampa Bay Times, in the investigative reporting category; and Kyra Gurney, Nicholas Nehamas, Jay Weaver, and Jim Wyss of the Miami Herald, in explanatory reporting.