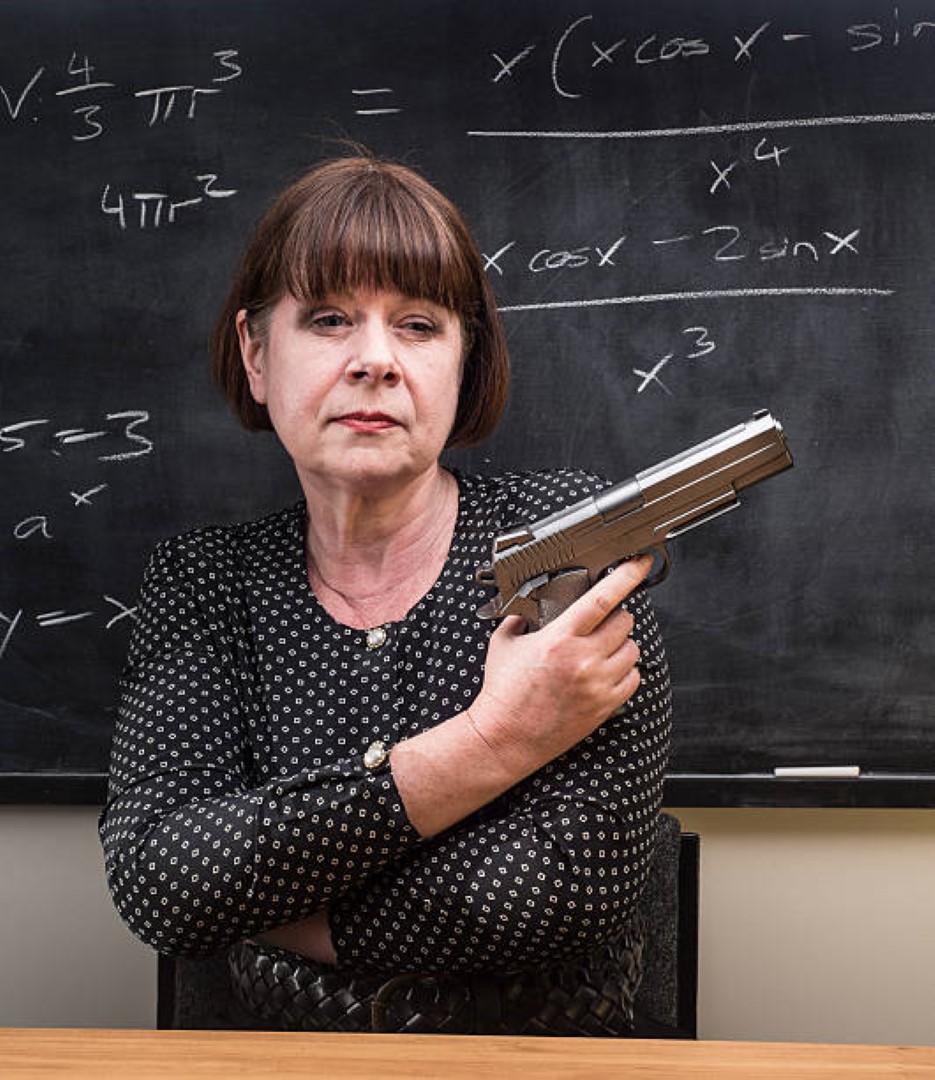 SB 7030 to allow armed teachers heads toward final Senate vote.
Republican state Senators knocked down a series of amendments offered by Democrats to their school safety bill Wednesday including one at the crux of the matter that sought to delete the provision to arm teachers in schools.
SB 7030 went through first reading on the Senate floor, heading for a final vote with the provision intact that would allow each school district and charter school to decide whether it wants teachers to carry guns and teachers to decide if they want to volunteer to do so.
That provision was struck from the original school safety bill passed in the wake of the Parkland massacre in 2018, but it was carried forward by the bill's sponsor, Republican state Sen. Manny Diaz of Hialeah, among numerous recommendations for additional safety measures offered last year by the Marjory Stoneman Douglas High School School Safety Commission.
On Wednesday the Democrats, led by state Sen. Perry Thurston, debated with Diaz and other Republicans for more than an hour over Thurston's amendment that would have deleted the teachers-with-guns language from the bill. The amendment was voted down along party lines, 22-16.
Republicans pushed two points. The first three minutes of any active shooter situation in a school are the most critical time to stop it, and law enforcement officers likely cannot get there that quickly. Also, once teachers and students are hunkered down inside a room, the teacher would be the last line of defense.
Republican state Sen. Aaron Bean recalled the Stoneman Douglas High teacher holding a ruler by the door.
"It breaks my heart. What could he have done? He was the last line of defense. And that's what we're giving our teachers to defend themselves? A ruler?" Bean said. "There is evil in the world. A ruler is not going to stop evil."
Democratic state Sen. Victor Torres, a former New York City Transit Authority police officer, reminded the gathering of what most police know: Active shooting situations are not amateur hour.
"We cannot have several guns on campus because you are threatening the lives of other students. And let me tell you, in an active shooting scenario, I don't care how many times you practice, there is nothing like the real deal going on," Torres said. "We need to understand that teachers, they've given their lives for our students. I cannot tell you how proud we are. But I'm telling you: They're not the ones who should be carrying firearms on our campus."
The Senate rejected several other Democratic-sponsored amendments that would have required the county sheriff to also give approval for teachers to be armed; to allow for some of the $67 million the Florida Legislature appropriated last year for the guardian program to be spent on other school safety initiatives; to require school districts to publish data about how they are using the guardian program; to allow parents the right to refuse to place their children in a classroom with a gun; and to provide law enforcement officer death benefits to guardians.
The Senate did adopt a couple of the Democrats' proposals, requiring reporting on any guardian who fires a gun outside of training.