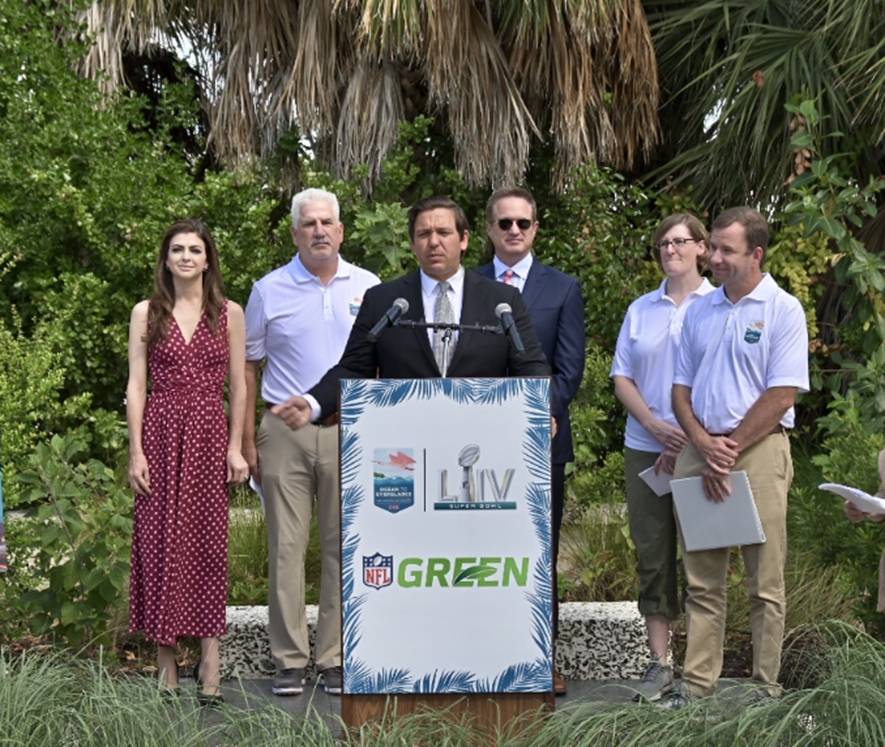 The "Ocean to Everglades" series will feature cleanup efforts around the state.
Gov. Ron DeSantis joined the Miami Super Bowl Host Committee Monday to announce the launch of "Ocean to Everglades" (O2E), which will serve as the Super Bowl LIV environmental initiative.
The O2E series will continue leading up to Super Bowl LIV with cleanup efforts around the state.
Next season's Super Bowl will be held in South Florida at the Miami Dolphins' Hard Rock Stadium.
For the past 25 years, the NFL has implemented environmental projects in partnership with each year's Super Bowl Host Committee.
Last year's Super Bowl was attended by about 70,000 people. But in addition to the tens of thousands of fans watching the game in person, thousands more typically flood a host city for the various events held throughout Super Bowl week.
DeSantis said it's important to offset that impact with work to preserve Florida's environment.
"Florida is prime for marquee sporting events and we are honored to host the Super Bowl in Miami next year," DeSantis said.
"However, hosting such an event is a tremendous undertaking with a great responsibility. Preserving our environment is important to many Floridians, especially in South Florida, so I am thankful to the host committee and the partners involved in this initiative for putting a plan in place to ensure that our environment will be safeguarded from our oceans to the Everglades."
The initiative launched Monday with a trash cleanup effort at Virginia Key Beach Park.
___
Image via Governor's Press Office