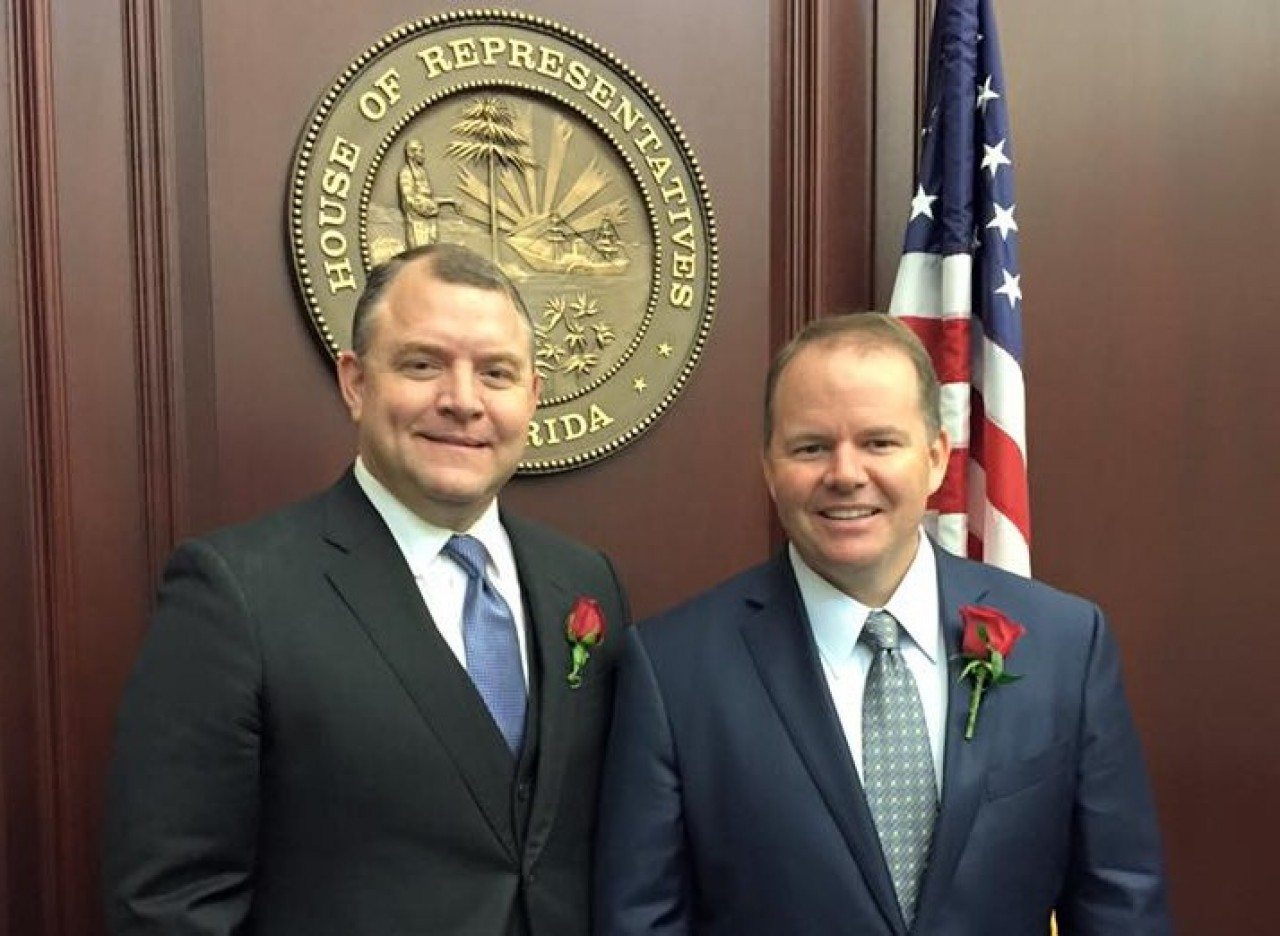 The conference committees will meet through Thursday evening.
Leadership in the House and Senate seem to think they'll wrap the annual 60-day lawmaking process in a timely manner this year as budget conferences were set to begin Tuesday evening.
Budget chiefs Sen. Rob Bradley and Rep. Travis Cummings delivered optimistic remarks while standing side-by-side after the first joint appropriations meeting Tuesday afternoon.
Even House Speaker Jose Oliva sounded hopeful. He told the conference: "It's been a great process so far getting to allocations and it's good to see that we're at least on track to finish on time."  
The Legislature is required each year to pass a spending plan and send it to Gov. Ron DeSantis.
The planned finish date, or Sine Die, is May 3. But there's always the possibility that a special Session could be called.
Tuesday saw the beginning of a series of meetings over the next three days during which budget subcommittee chairs will negotiate differences.
Allocations — referring to the agreed-to amount of General Revenue lawmakers have to work with for each overall spending silo — total $33.6 billion.
Some sticking points that emerged after each chamber passed its own spending plan earlier this month remain.
Money for state and local affordable housing programs, for example, has yet to be ironed out. That money is stored in the Sadowski Trust, from which the House wants to sweep $200 million into General Revenue.
Cummings, however, suggested that number could change.
"The House and Senate likely will provide additional dollars for affordable housing than the House budget initially had," said Cummings, an Orange Park Republican. 
What's not factored into allocations is any gambling revenue that would be collected from a deal workshopped between the Senate and the Seminole Tribe of Florida.
"I can tell you that any allocation discussion as we move into conference, gaming hasn't played a part in that," Cummings said. "No deals have been struck." 
DeSantis said he and his staff are reviewing the proposed deal. But he hinted that a citizen initiative, passed by voters last year, could be a roadblock for the deal. Amendment 3 requires future casino gambling expansions to be authorized by voters.
"There's a lot of legalities that are involved in this," DeSantis told reporters Tuesday. "There was just an amendment that passed, you know the question (is), does it apply to the tribe, does it apply to this or that — so there's a whole host of things I think that need to be vetted through."
PreK-12 education takes up the largest portion of allocations at $12.8 billion. About $4.5 billion is allocated to higher education.
A $10.17 billion allocation went to health care.
The rest of the allocations are $200 million for transportation, tourism and economic development; $509 million for agriculture and natural resources; $311 million for government operations; and $607 million for other statewide issues.
The conference committees will meet through Thursday evening. Any unresolved items at that point will be bumped to Bradley and Cummings. If they can't figure it out, Oliva and Senate President Bill Galvano will be brought in.
No more than two state lawmakers can meet without it being subject to open meeting requirements, including notice and an opportunity to attend.
Each budget meeting is now subject to a one-hour notice requirement. They can begin as late as 8:45 p.m. each day.