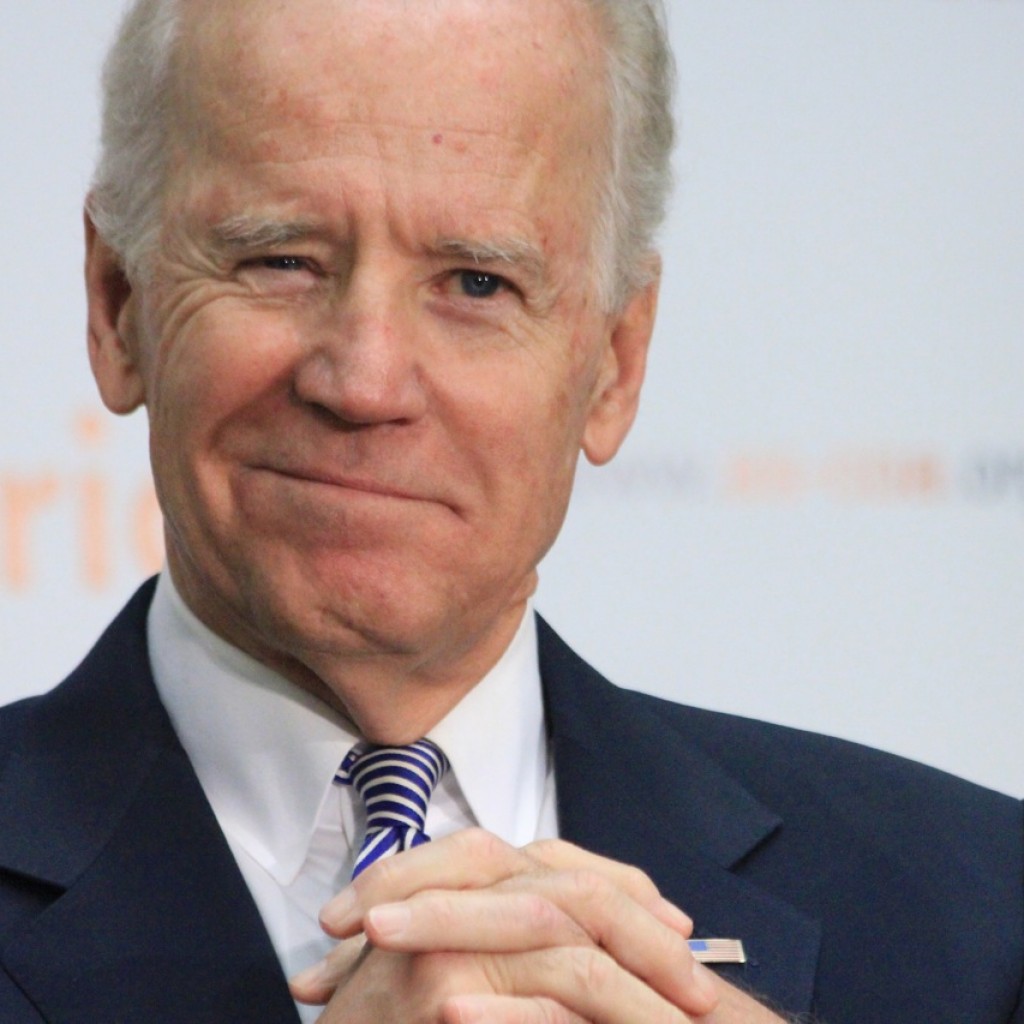 Joe Biden joins a field of 20 Democrats running for president.
Former Vice President Joe Biden, the Democrat everyone's been expecting to shake up what so far has looked like an open casting call for a presidential nominee, is in.
With a near-endorsement from former President Barack Obama offered earlier this week, Biden announced his campaign with a three-and-a-half minute video Thursday that uses Charlottesville, Va., as two symbols: As the birthplace of the idea of what is America, as the home of  Declaration of Independence author Thomas Jefferson; and as a reminder of President Donald Trump's oversight of a time of a rise of hatred, as the scene of the 2017 white nationalism rally.
In the video, Biden explores his ideals of what America is, yet he quickly turns toward Trump, reminding Democrats, without saying so, that Trump is the Democrats' top issue; and that the polls find the moderate, tough-talking, former U.S. Senator, with a working-class background, has the best chance of defeating the Republican in the 2020 election.
"If we give Donald Trump eight years in the White House he will forever and fundamentally alter the character of this nation, who we are, and I cannot stand by and let that happen," Biden declares. "The core values of this nation, our standing in the world, our very democracy, everything that has made America America is at stake."
Biden, 76 today, could become the oldest person elected president should he win. He would be two weeks shy of 78. And some Democrats suggest the party has moved past him, with new, more liberal stars rising on a platform that is more liberal than he has shared.
Yet in late October campaign visits to Florida to support former Sen. Bill Nelson and other Democrats, Biden received jubilant, rock-star receptions.
Biden joins a list of 20 Democrats who've already announced their candidacies, including U.S. Sens. Kamala Harris, Bernie Sanders, Elizabeth Warren, Cory Booker, and Amy Klobuchar, along with former U.S. Rep. Beto O'Rourke, and South Bend, Ind., Mayor Pete Buttigieg. In polling done prior to his formal entry into the race, Biden has consistently led them all. The most recent Morning Consult poll, conducted last weekend, gives Biden 30 percent support among Democrats, Sanders, 24; Buttigieg, 9; Harris, 8; and Warren, 7 percent.
Earlier this week, Obama's office released a statement saying, "President Obama has long said that selecting Joe Biden as his running mate in 2008 was one of the best decisions he ever made. He relied on the Vice President's knowledge, insight, and judgment throughout both campaigns and the entire presidency. The two forged a special bond over the last 10 years and remain close today."