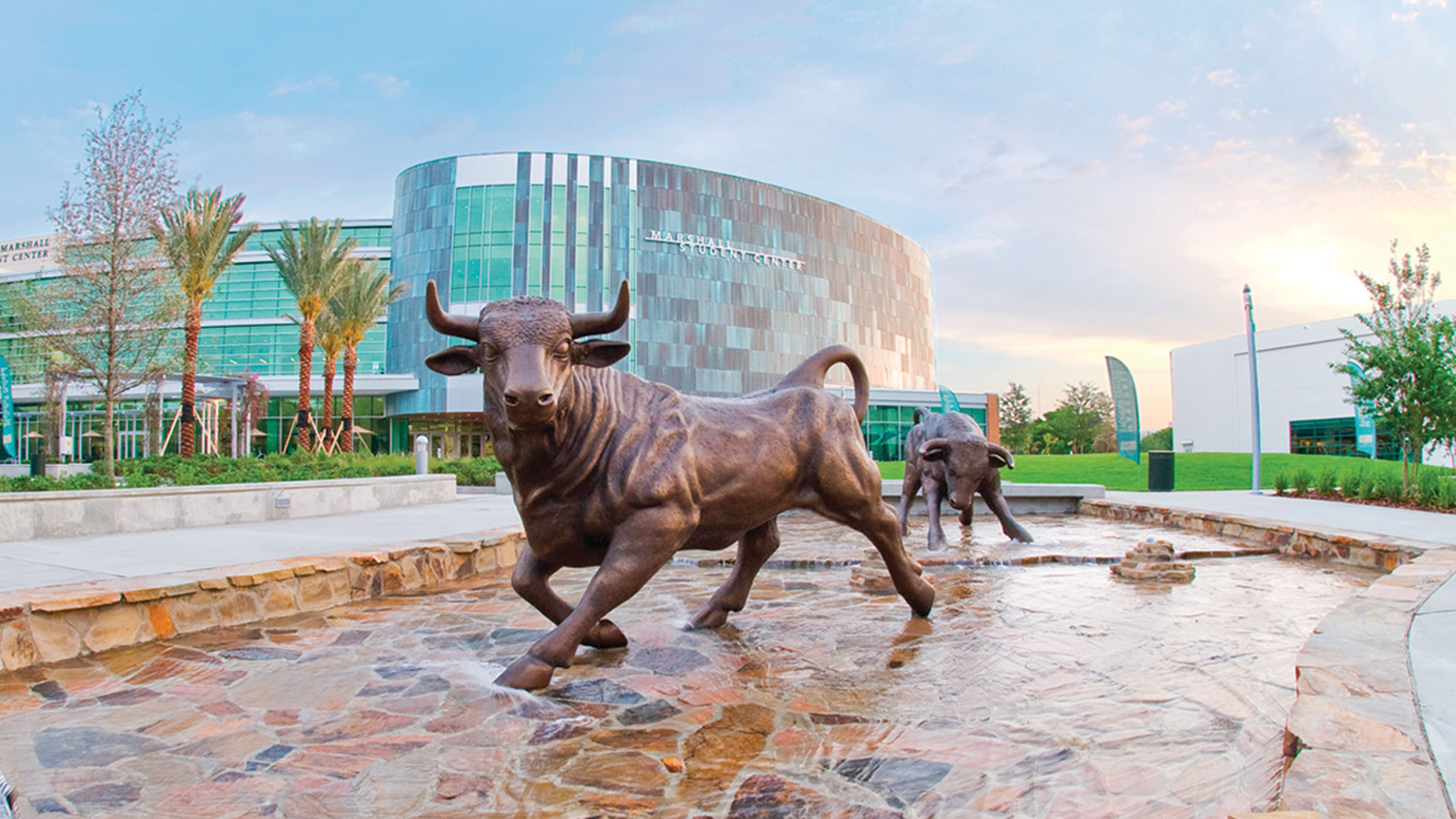 The funding appears to come in spite of the University of South Florida's recent success.
The Florida Senate added a $13 million budget item for the University of Florida and Florida  State University in its budget conference Wednesday for "national ranking operational enhancement."
The funding is intended to ensure both universities continue to rise in the U.S. News and World Report higher education rankings. UF is currently ranked No. 8 and FSU No. 26 for public universities in the U.S. The goal is to bring UF into the top five and FSU into the top 25.
The Florida Legislature included funding for national ranking enhancement in last year's budget, too. But while there's no mistaking the value in having nationally ranked universities to attract talent and business to the state, the funding appears to come in spite of the University of South Florida's recently acquired preeminent status.
The Legislature began prioritizing funding to improve rankings for its top two public universities just as USF was officially gaining its preeminence last year, a designation which had previously been exclusive to UF and FSU and historically came with significant funding.
So far this year, no money has been allocated for preeminence by the House or Senate, though conferences are ongoing.
Gaining preeminent status was a huge win for USF and a goal it had been working toward for years. It's based on 12 benchmarks, of which schools must reach 11 to gain the coveted status.
USF gained "emerging preeminent" status in 2016 and expected to reach preeminence the following year. But the legislature approved a last minute change some USF supporters claimed was "moving the goal post" to rob the school of its anticipated success.
The legislature had proposed and approved in its budget a four-year graduation of 50 percent or higher, which the school met. But in a late filed conforming bill after the budget was finalized, that benchmark was changed to a six-year graduation rate of 70 percent or better for full-time, first-time college students, which the school had not yet made.
The move meant the funding USF would have received as a result of reaching its 11th benchmark was got added to the appropriations for UF and FSU.
USF finally gained preeminent status last year and received $6.15 million.
FSU President John Thrasher is a former Speaker of the Florida House and current Senate President Bill Galvano is a UF alumni.
Meanwhile, another budget offer would allocate $13.4 million for "regional university operational support," a budget item that would not include USF. It would, however, benefit schools like the University of North Florida and Florida Gulf Coast University.
Funding for FGCU came under fire last year when $13.8 million was granted to the school for operational support.
Politico Florida questioned the funding because one of its chief supporters was Rep. Ray Rodrigues who works for FGCU. Rodrigues denied he had influence over the funding and instead said he merely confirmed the school was under-funded on a per-pupil basis compared to other schools in the state.
Rodrigues is sponsoring a higher education bill this year (HB 839) that includes protections for USF including its preeminence. An amendment to his bill filed by Clearwater Rep. Chris Sprowls earlier this month would block the Florida Board of Governors from using consolidated data at the three campuses "for purposes of determining eligibility for funding."
Under legislation passed in last year's legislative session, USF must consolidate its three campuses, which currently operate under separate accreditations, into a singular accreditation.
Graduation rates from the two regional campuses in St. Petersburg and Sarasota-Manatee would have knocked USF from meeting the graduation threshold required for preeminence.