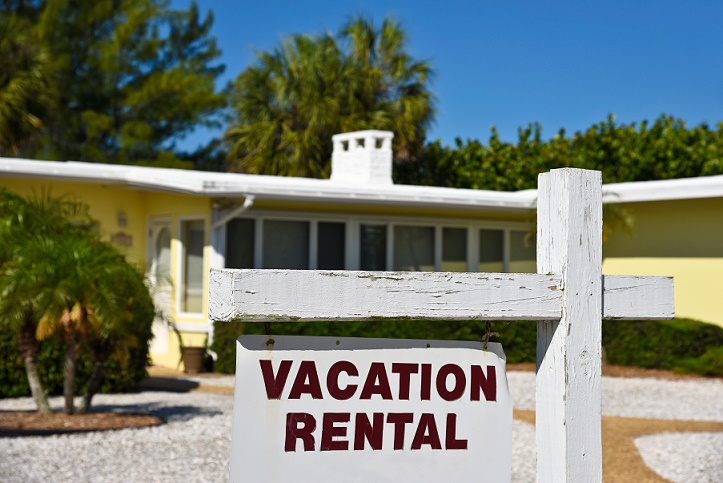 Judge rules the hotel group did not prove any damages.
A state administrative judge has dismissed a suit brought by a hotel group that had challenged the validity of Airbnb's agreement with Florida to collect and remit sales taxes on behalf of thousands of vacation home owners.
State Administrative Judge Robert Telfer III issued an order Thursday ruling that the Asian American Hotel Owners Association failed to show that it or its members have been harmed in any way by the Airbnb's deal with the Florida Division of Revenue.
The hotel association had filed a petition with the Florida Division of Administrative Hearings in February charging that 2015 agreement and another, 2018, agreement between another rental marketing platform, HomeAway, and the state, were negotiated in secret, outside of usual rule making protocol, are not provide sufficient accountability, and should be voided.
Telfer concluded that the AAHOA and its the 1,100 members it claims in Florida did not make a case that they suffered any real or immediate injury because Airbnb, HomeAway, and some other vacation rental home marketing platforms are collecting and remitting taxes on behalf of all their individual vacation rental home owner clients.
He also denied claims by the hotel group that they were in an unfair competitive position because hotels are subject to a long list of state lodging regulations, and vacation rentals do not.
"AAHOA's Florida-based hotel-owning members are incurring the regulatory costs it contends negatively affect its return on investment, regardless of the existence of the Airbnb Agreement," Telfer wrote.
"Additionally, AAHOA failed to introduce any evidence that would demonstrate that the Airbnb Agreement has affected the economic performance of its Florida-based hotels in any way," the judge wrote. "Although AAHOA has consistently stated that 'basic logic' establishes that the Airbnb Agreement affects a substantial
number of its members, the undersigned finds that AAHOA simply fell short of establishing this important fact."