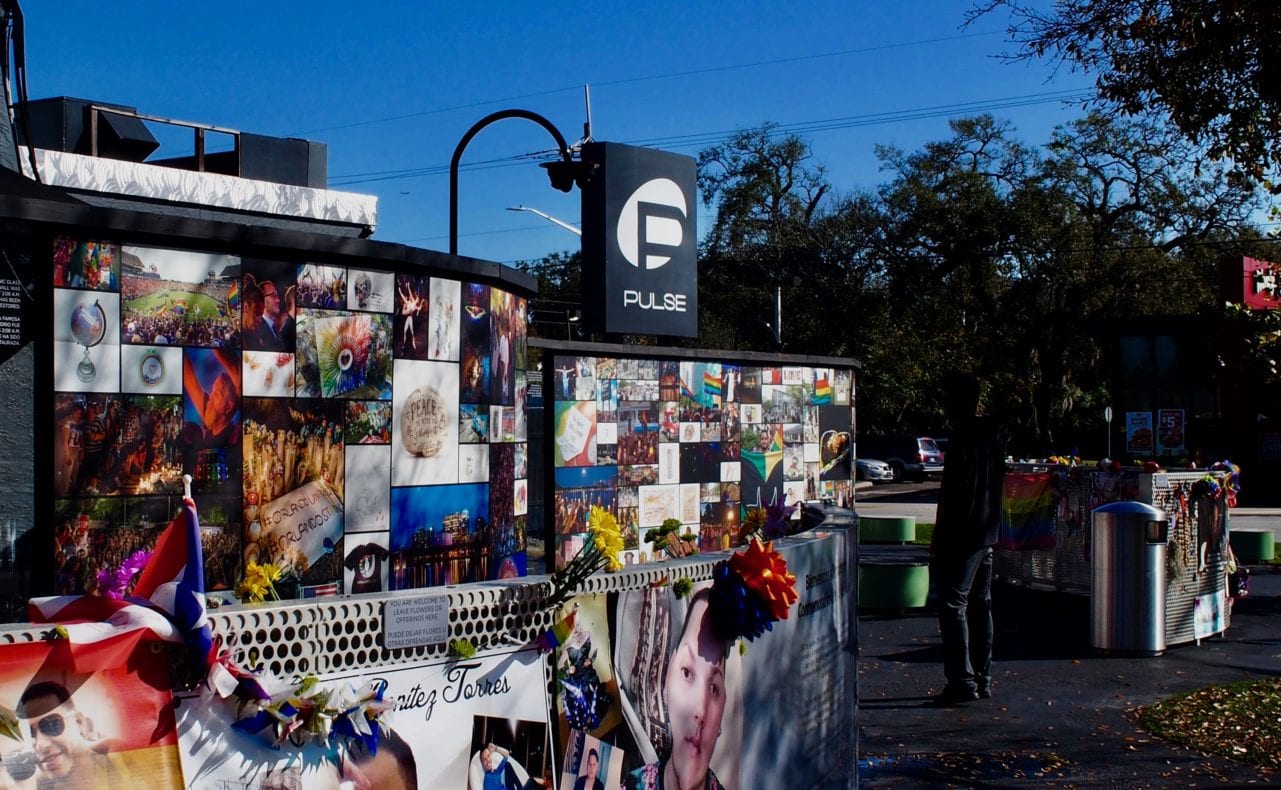 "Obviously it's important to a lot of people."
Lawmakers on Thursday definitively agreed on $500,000 in state funding toward a Pulse memorial in Orlando, to honor the lives lost in a 2016 mass shooting at the gay nightclub.
"We listened to our members in both the House and the Senate," said Rep. Jay Trumbull, the Panama City Republican who is vice chair of the Conference Committee on Transportation, Tourism, and Economic Development/Transportation & Tourism.
The panel held its fourth meeting Thursday afternoon.
"Obviously it's important to a lot of people," Trumbull said after the meeting.
A trio of Orlando-area Democratic lawmakers — Sen. Linda Stewart and Reps. Carlos Guillermo Smith and Anna Eskamani — had pressed for state funding as parity for money authorized last year for a memorial in Parkland following the mass shooting at Marjory Stoneman Douglas High School in 2017.
The Senate had opened with a $245,000 offer, which the House later countered by zeroing out the line item.
Though an interim memorial — filled with pictures, mementos, and messages of love and unity — is now at the site, the non-profit onePulse Foundation is developing a permanent memorial. An international $45 million fundraising effort is underway. The nightclub is now closed but the building still stands.
The foundation already has received a $10 million pledge from Orange County. The onePulse Foundation wants to have the Pulse Memorial and Museum open by June 2022.
Forty-nine people were killed and 58 were wounded by a gunman who had pledged allegiance to Islamic State, a jihadist militant group. At the time, it was the deadliest single-day mass shooting in modern U.S. history.
"I am so thrilled!" Stewart said, after learning the House had acquiesced.
She led the fight on the Senate side this week to get money slotted in. She didn't get the $1 million she had sought, but she got twice what the Senate initially offered, and $500,000 more than what the House had initially offered. "It looks like we won!"
Added Smith: "Our budget chairs have listened to us in our sincere and authentic attempt to secure funding for the Pulse Memorial and should be applauded.
"This initial investment is a tremendous step towards fully funding the million dollars needed for the Orlando project to have parity with the Parkland Memorial."
___
Orlando correspondent Scott Powers contributed to this post.