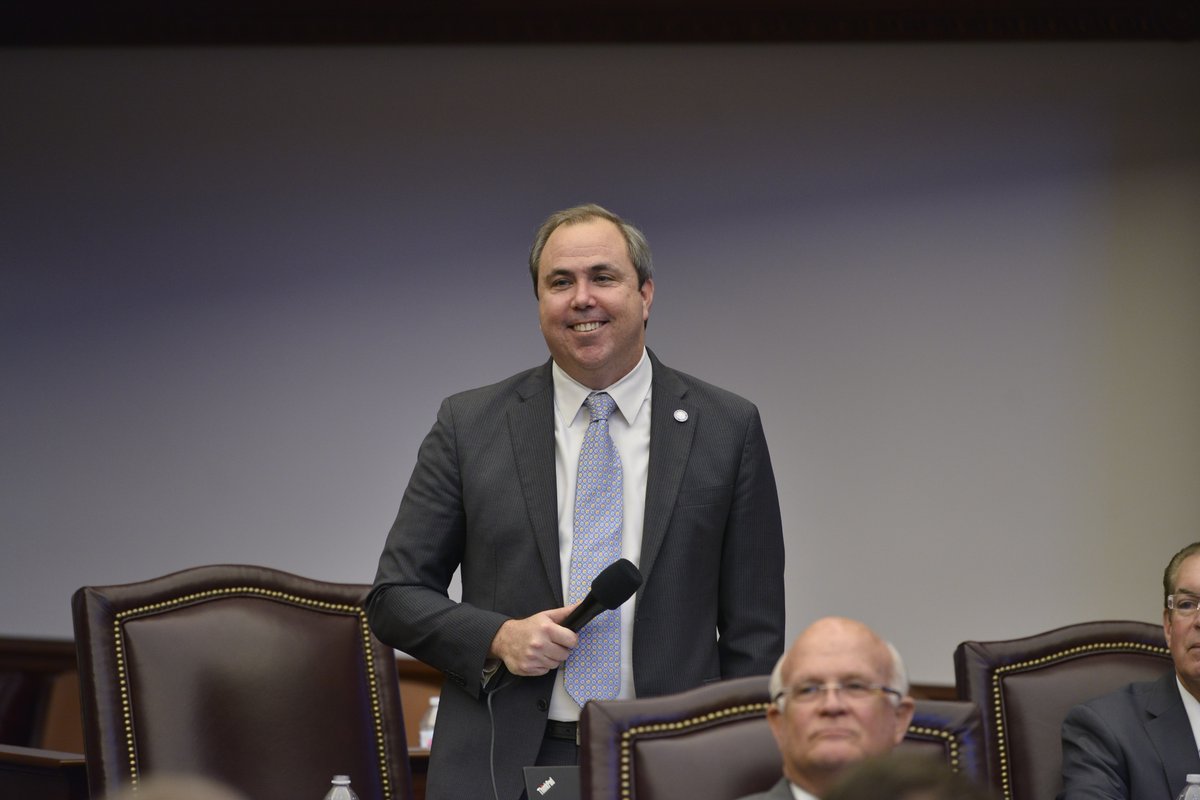 Legislation awaits final vote on Friday.
A bill that would ban sanctuary policies in Florida, which generated intense debate in the Senate, has been bogged down with five significant amendments.
Two came from Democrats. One was greeted as "unfriendly" by the Republican bill sponsor.
But as the bill (SB 168) waits for a final vote as soon as Friday, Sen. Joe Gruters of Sarasota repeated that his bill only intends to impact hardened criminals who are in the country illegally.
The idea behind the bill, which is shared by President Donald Trump, is that state and local governments and law enforcement agencies should "support and cooperate with federal immigration enforcement."
"This bill only deals with people who have been arrested for breaking state and and who have already been convicted," Gruters said. "It seeks to ensure local governments cooperate with federal government officials."
The legislation appears to be on the road to passage. But the House passed its own version (HB 527) earlier this week, and that legislation includes more punitive provisions, including fines for officials implementing sanctuary policies.
Whether the two chambers will have time to agree on one bill to send to Gov. Ron DeSantis is unclear. The House bill was referred to the Senate Rules Committee — which as of now isn't scheduled to meet again for the remainder of Session. Sine Die is set for next Friday.
Moreover, changes have been made in the Senate's measure. The first amendment approved Thursday generated the most immediate controversy.
Sen. Jose Javier Rodriguez, a Miami Democrat, proposed an amendment that carved out the state's Department of Children and Families from following the law. That means investigators with that agency would not be subject to the same reporting rules as law enforcement agencies.
The measure made it through with the support of two Republican supporters—Tom Lee and Anitere Flores—but also because of the absence of three other Republican members.

It's unclear how that will be dealt with before a final vote on the bill. Further amendments require a higher threshold to pass on third reading.
Second, Gruters proposed his own amendment granting the Governor the right to remove or otherwise hold accountable local officials implementing 'sanctuary' policies.
That largely affirms a right the Florida Supreme Court confirmed this week when the justices essentially upheld Gov. Ron DeSantis' right to suspend Broward County Sheriff Scott Israel.
Third, the Senate approved a friendly amendment from Sen. Manny Diaz, a Miami Republican. His amendment clarified that police could not search for detainer orders for individuals they spoke to solely as victims or witnesses to crimes.
"I am trying to protect witnesses and victims," Diaz said. "Not criminals." Gruters supported that.
But a similar amendment from Rodriguez that more forcefully excluded victims and witnesses to crimes even if they were arrested was shot down along party lines.
However, a different Democratic amendment won unanimous support in the Chamber. Sen. Jason Pizzo, a Miami Democrat, offered an amendment that listed out victims of particular crimes who would be exempt.
That list included many sensitive crimes where witnesses often could be charged with state crimes themselves, including murder, human or sex trafficking, rape, kidnapping, false imprisonment, slavery, blackmail, extortion and witness tampering.
"Often the witness to a robbery is the day laborer at Home Depot looking for work, and the witness to a rape is an illegal alien facing deportation," Pizzo said.
Gruters said he wanted to make crystal clear his bill sought to deport violent criminals. Because of that, he welcomed the amendment.
Finally, Sen. David Simmons, a Longwood Republican, filed substitute language making clear that bill governs those law enforcement agencies actually seeking to impede or prohibit communication and cooperation with federal immigration officials.