"Weather system's chance of becoming a depression decreases, but it is still keeping South Florida wet" via Brett Clarkson of the South Florida Sun-Sentinel — The weather system near the Bahamas that's being monitored by the National Hurricane Center has loaded moisture into South Florida's atmosphere and dumped rain across the region, but its chances of becoming a tropical depression decreased a little. The trough of low pressure that has been producing disorganized shower and thunderstorm activity is only being given a 10 percent chance of formation over the next five days. In the 10 a.m. outlook Thursday, Senior Hurricane Specialist Dan Brown wrote, "Environmental conditions are not expected to be conducive for significant development of this system while it moves northwestward, and then northward over the Florida Peninsula and near the southeast United States coast during the next day or so."
—
We're not joking — The time to submit your nominations for who is emerging from Session as a winner or a loser is now.
We plan to email the entire list to our 19,000 subscribers, so there won't be an opportunity to go back and add your suggestions once the list goes out.
Think about which bills have already died. Or who or what issue is a winner no matter what happens during the final week.
(Please avoid nominating the big-ticket items like the Governor or the budget. We're looking for specific people and issues. And please don't suggest yourself or your firm; we get it, we're all winners.)
Your answers will be published (but your identity will remain confidential). Send to Peter@FloridaPolitics.com.
We'll publish the annual "Winners & Losers of the Legislative Session" as a separate exclusive email on Monday after Saturday's Sine Die.
Thanks in advance.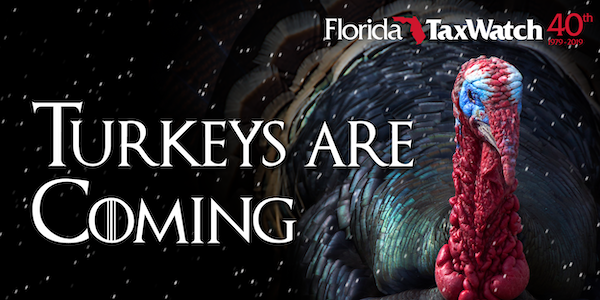 —
The latest on Shevrin Jones following vertigo episode — Rep. Jones says he'll be spending the next several days resting in bed after he was hospitalized and diagnosed with benign paroxysmal positional vertigo.
Jones and House Minority Leader Kionne McGhee both initially failed to register a vote as the Florida House voted to approve the controversial measure allowing for teachers to become armed.
That's because both were in the hospital, with Jones receiving treatment and McGhee joining him during the trip.
"Thank you for your kind words throughout the day and to my friend and Democratic Caucus Leader Kionne McGhee who accompanied me to the hospital. Following the emotional debate yesterday, I am deeply disappointed to have missed today's vote on school safety bill HB 7030, and I have since registered my 'Nay' vote on the bill," Jones said in a statement.
"Protecting our students is all of our responsibility, including the legislature's, and the majority party has failed Floridians on this critical issue."
—
Child Mind Institute honors Lauren Book — The national nonprofit Child Mind Institute recognized state Sen. Book with the Change Maker Award, honoring her decade of work to prevent child sexual abuse and help survivors heal. The Institute is a national organization supporting children and families struggling with mental health and learning disorders, offering access to treatment, advancing the science of the developing brain to improving diagnosis and treatment as well as providing accurate information to empower families and communities. Introduced by televisions journalist Elizabeth Vargas, Book was honored along with actress Goldie Hawn and basketball star Kevin Love. The event took place Wednesday evening at Carnegie Hall in New York City.
— SITUATIONAL AWARENESS —
—@RealDonaldTrump: Gallup Poll: 56% of Americans rate their financial situation as excellent or good. This is the highest number since 2002, and up 10 points since 2016.
—@DavidAxelrod: .@KamalaHarris elicited what seemed to me to be a pretty astonishing admission from Barr that neither he nor [Rod] Rosenstein or their staffs examined the underlying evidence gathered by the special counsel before deciding the president would not be charged for obstruction.
—@MarkKnoller: .@AmbJohnBolton today says "it's only a matter of time" before [Nicolás] Maduro regime is ousted in Venezuela. Says Maduro losing support of his top ministers and is "surrounded by scorpions in a bottle." "I'm very confident," Bolton says that Maduro will be out of power soon.
—@SenRickScott: .@Twitter allowing @NicolasMaduro to promote hate and genocide while he shuts down social media and TV for the Venezuelan people is reckless. Twitter MUST immediately delete the account to prevent more violence against his people.
—@GovRonDeSantis: On Yom HaShoah, we remember the many Jewish men, women and children who lost their lives during the Holocaust. Here in Florida, we condemn all forms of hatred and discrimination and stand firm with our Jewish friends in Israel and around the world. #NeverAgain
—@TomasKenn: I was banned from the Florida Capitol for a year for fighting to protect Florida's families and our democracy. This was retaliation because people directly impacted by harmful legislation made their voices heard today in Tallahassee. #NoHateInFlorida
—@JacobOgles: A profound observation from @BillMontford on lotto bill. If we want to fund education on the back of gambling addicts, maybe the state is the one who has become addicted to this money.
—@Doug_Hanks: S&P downgrades debt rating for MDX, citing Tallahassee bills advancing that would dissolve the toll agency.
Tweet, tweet:
Tweet, tweet:
— DAYS UNTIL —
National Orange Juice Day — 2; Star Wars Day — 2; Kentucky Derby — 2; Mother's Day — 10; Florida Chamber Florida Business Leaders' Summit on Prosperity and Economic Opportunity — 23; Memorial Day — 25; Florida Democratic Leadership Blue conference and fundraiser — 37; U.S. Open begins — 42; Father's Day — 45; Florida Chamber Learners to Earners Workforce Summit begins — 50; First Democratic presidential debates in Miami — 55; Independence Day — 63; Second Democratic presidential debates in Detroit — 89; Florida Gators opens vs. Miami football — 114; St. Petersburg primary election — 118; UCF Golden Knights open vs. Florida A&M football — 119; FSU Seminoles open vs. Boise State football — 121; Labor Day — 123; "Joker" opens — 155; Florida Chamber Future of Florida Forum begins — 179; Scott Maddox trial begins — 186; 2019 General Election — 187; 3rd Annual Florida Internet and Television FITCon begins — 189; Iowa Caucuses — 277; Florida's presidential primary — 320; 2020 General Election — 551.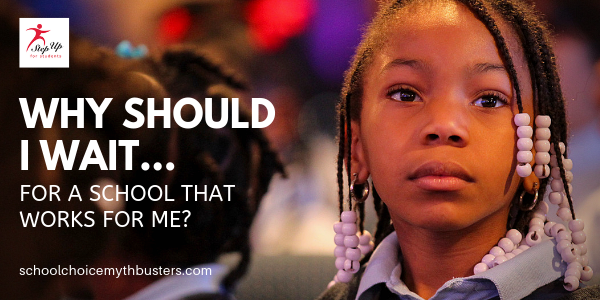 — TOP STORY —
"Senate cool to tax changes for hospitals, charter schools" via Jim Turner of the News Service of Florida — Sen. Kelli Stargel, who is overseeing tax negotiations for the Senate, said the Senate's goal is to keep the package "to the ideas of what a tax package has historically been." The House last week voted 69-44 to approve a $102.4 million package (HB 7123) that included a three-day back-to-school tax "holiday" in early August and a seven-day tax "holiday" on hurricane-preparation supplies. The proposal also seeks to reduce a commercial lease tax rate from 5.7 percent to 5.35 percent. But in budget negotiations, the House and Senate decided to set aside $90 million, instead of the $102.4 million, for tax cuts.
— THE ADMINISTRATION —
"AHCA chief, other agency heads get Senate approval" via Christine Sexton of the News Service of Florida — The Senate voted 26-13 to confirm former Donald Trump administration health care official Mary Mayhew and 10 other agency heads appointed by Ron DeSantis. Several Democrats spoke on the Senate floor against Mayhew's confirmation. A political lightning rod of sorts, Mayhew sat stoically in the Senate chamber and watched. "I think we have the opportunity to slow down," said Senate Minority Leader Audrey Gibson speaking against Mayhew's confirmation. Gibson noted that Mayhew could serve in her capacity as AHCA secretary without Senate confirmation for two legislative sessions. That means Mayhew could lead AHCA through March 2020 without confirmation. "There's nothing wrong with taking our time," she said.
"Ron DeSantis loses attempt to expedite Senate hearing on Scott Israel suspension" via Anthony Man of the South Florida Sun-Sentinel — Special Master Dudley Goodlette, who is hearing Israel's appeal of his suspension on behalf of the Senate, said a final hearing would take place on "June 18 and/or 19th and/or 20th. The dates Goodlette set are a compromise between the June 11 start DeSantis' office wanted and the June 24 start date requested by Israel's attorneys. Nicholas Primrose, the governor's deputy general counsel, wasn't happy. Primrose, who asserted that there aren't any facts in dispute, said the matter doesn't require the time frame Goodlette established. He repeatedly objected to the dates during a scheduling conference.
"DeSantis signs bill to protect first responder animals: 'We stand behind our four-legged officers'" via Jeff Schweers of the Tallahassee Democrat — DeSantis signed into law a measure that raises the penalties for harming or killing first responder dogs and horses in the line of duty. DeSantis signed the bill in the courtyard of The Capitol, where memorial plaques of fallen law enforcement officers are laid into the stonework. He handed the pen to Jacksonville Sheriff's Deputy Matt Herrera, whose dog Fang was shot while pursuing a carjacker in September and was the inspiration for the legislation. "I am proud to recognize the incredible work K-9 and service animals have done for our community," DeSantis said, noting the use of trained dogs during his military tour in Afghanistan. "They catch drugs and subdue criminals. They're very good at it."
DeSantis lauds Brevard County's largest drug sting operation — DeSantis, First Lady Casey DeSantis, and Attorney General Ashley Moody joined Brevard County Sheriff Wayne Ivey to publicize the issuance of more than 100 arrest warrants, the culmination of the county's most significant drug investigation to date. DeSantis re-established the Office of Drug Control within the Executive Office of the Governor and announced the creation of a Statewide Task Force on Opioid Abuse. "The Office of Drug Control was discontinued several years ago, but the importance of restoring its functions could not be more obvious," DeSantis said. "We cannot allow these drugs and the criminals who pedal them to poison our communities and destroy lives. We must have strict enforcement for these dealers and treatment for those who have become addicted."
— DeSantis would sign the AG's opioid bill: "There's a bill that's likely going to pass the Legislature today or tomorrow that is going to allow her to have more access to some of the underlying information that they need to do those lawsuits. And so that's something that I'll sign."
Meanwhile … "Jeanette Nuñez ends state Senate campaign" via Drew Wilson of Florida Politics — Before she was picked as Gov. DeSantis' running mate, Lt. Gov. Nuñez signed up to run for Senate District 39 in 2020. On Tuesday, the Miami Republican sent a letter to the Florida Division of Elections officially closing the campaign. SD 39 covers all of Monroe County and much of inland Miami-Dade. It is currently held by term-limited Sen. Flores, also a Miami Republican. Nuñez' exit leaves Republican Angie Chirino and Democrat Anna Hochkammer as the only candidates in the race. Both filed for the seat last month and have not yet turned in their first campaign finance reports. Before Nuñez election as Lieutenant Governor in November, she served four terms as a member of the Florida House.
Assignment editors — DeSantis, the First Lady, Lt. Gov. Nuñez, Cabinet officials and others will mark the National Day of Prayer, 11:30 a.m., 22nd floor.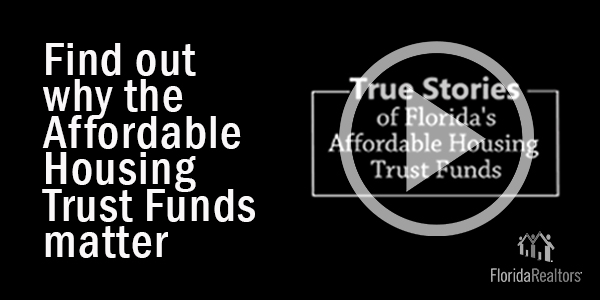 — BUDGET NOTES —
The proposed 2019-20 spending plan came a day late but not a buck short.
House and Senate leadership published a budget Wednesday that totals $91.1 billion. That's a dollar figure more in line with DeSantis' $91.3 billion spending plan than either of the budgets that the chambers initially passed.
The "delivery time" for the budget is 1:32 p.m. Wednesday, meaning legislators can't cast a vote on it until that time Saturday because of a mandatory 72-hour cooling-off period. It's not clear why the budget came late, as no massive sticking points surfaced during budget talks. Sometimes you just miss a deadline.
— Hurricane Michael: In total, the Legislature boasts a $1.86 billion investment in storm relief and recovery for the Category 5 cyclone that hit the Panhandle last year. Among that sum is a $115 million affordable housing appropriation to the storm-battered region.
— Education: About $21.1 billion (most of the $22.5 billion spent on education) will fund the Florida Education Finance Program, or FEFP. That's a total fund increase of $783 million, or about $243 per student.
— The bad: Florida Forever, the state's land-purchasing fund, only got $33 million this year. And while more than $200 million will go toward affordable housing, lawmakers haven't shaken off the habit of raiding the Sadowski Trust dedicated to housing.
— But: $682.6 million will be spent on water quality and protection. That's a win for DeSantis and the Sunshine State.
— Response: The lead negotiators — Sen. Rob Bradley and Rep. Travis Cummings — are happy. "Conflict and challenges exist every year," Cummings told us. "But both presiding officers strongly believe in the importance of communication and working through any differences."
"Florida A&M University's request for $24.8 million for student center included in budget document" via Byron Dobson of the Tallahassee Democrat — FAMU President Larry Robinson was at the Capitol thanking legislators and urging support of the funding. Legislators approved $280.4 million for public education capital outlay projects, including $76 million for higher education construction. Rep. Ramon Alexander, a FAMU graduate, posted on Facebook: "Please 'Share' this 'Post' 24.8 million in the Budget for the FAMU CASS Building! The ONLY PECO Project Fully Funded this Legislative Session!"
Plan devised to fund Alligator Alley's lonely fire station" via Jacob Ogles of Florida Politics — State Sen. Kathleen Passidomo said lawmakers figured out a way to fund the station for the next eight years. The plan will be part of a transportation bill filed by state Sen. Ben Albritton. Instead of fully funding the station, the Department of Transportation and Greater Naples Fire Rescue will share costs. Earlier this year, Passidomo filed legislation (SB 72) to cover the secluded station's operating costs completely with DOT toll revenues. But she said the new compromise makes sense. "They figured out 12 percent of the people served are from Collier County," she said. So local government will pick up 12 percent of the bill.
— SESSION —
"Teachers added to armed guardian program under bill sent to DeSantis" via John Kennedy of the GateHouse Capital Bureau — Teachers could volunteer for training and serve as armed school guardians under a bill approved by the House but condemned by parents, teachers and even some survivors of last year's massacre at Marjory Stoneman Douglas High School. The legislation (SB 7030) now goes to DeSantis, who has endorsed the approach, which was recommended by a task force formed to analyze events surrounding the slaughter of 17 students and staff last year at the Parkland school. The bill was approved 65-47 in a mostly party-line vote in the Republican-controlled House. "None of us want to be debating this," said Rep. Byron Donalds.
Tweet, tweet:
"Protesters disrupt House session over sanctuary cities bill" via The Associated Press — A loud group of chanting protesters disrupted a House session over proposals to ban sanctuary cities for immigrants, limit felon voting rights and other controversial bills. Chanting slogans such as "stand up fight back" and displaying banners that read "strong hearts fight back," about two dozen people brought debate in the House to a temporary standstill from the gallery. Lawmakers were debating a bill authorizing hemp as a crop. Security personnel cleared the protesters from the gallery, but it was uncertain if anyone was arrested. The group continued chants such as "hey hey, ho ho, racist laws have got to go" outside the chamber.
"In mass shootings, lawmakers want to shield public from images of violence" via Elizabeth Koh of the Tampa Bay Times — House lawmakers voted 108-6 to block government records of photos, audio and video recordings that show the deaths of victims of mass violence from the public. The bill, Senate Bill 186, would only apply to government records depicting the deaths of three or more people, not including the perpetrator, in an incident of mass violence. Open-government advocates have criticized versions of the bill for being too restrictive, noting it might have barred video recordings from the Marjory Stoneman Douglas High School shooting last year that helped more clearly document the actions of Broward sheriff's deputies, while supporters of the bill have said it takes a step toward curbing images that could traumatize loved ones.
"Toll roads roll toward approval in the House" via Jim Turner of the Tallahassee Democrat — The House is ready to put the state on a path toward three new or expanded toll roads in mostly rural regions, despite fears from environmental groups and Democrats. A priority of Senate President Bill Galvano, the House set up to vote on a bill (SB 7068) that sets the stage for the projects. Rep. Jay Trumbull said: "[W]e have to be forward-thinking and make sure that as we try to get goods and services in the state or try to get people out of the state, as it relates to hurricane evacuation routes, the onus is upon us to ensure that we're able to look at new opportunities and look at roads across our state."
"Sierra Club labels toll road plan a 'declaration of war'" via Jacob Ogles of Florida Politics — "It is the worst bill for Florida's environment we have seen in more than 20 years," reads a statement from Frank Jackalone, Sierra Club Florida director, and Timothy Martin, conservation chair. The statement came out the same day the Florida House approved the plan (SB 7068). "The Governor should ask Legislators to take a second look at this concept next year and broaden it into a study on how to manage Florida's growth, stop harmful pollution, transition to clean, renewable energy, and meet the Sunshine State's transportation needs over the next several decades," the statement reads.
Tweet, tweet:
"House unanimously OKs cosmetic surgery bill, ready for Governor" via Florida Politics — Like the Senate before them, the House unanimously approved legislation to regulate better dangerous cosmetic surgery centers and the doctors who operate them. After a 114-0 vote Wednesday, the bill can now be reviewed by DeSantis. The Senate approved the legislation 37-0 this past Thursday. The House took up that Senate bill (SB 732), carried by Sen. Flores. The bill blocks doctors from opening a new facility after a clinic is shut down due to malpractice. Doctors operating these offices would also be required to register with the Department of Health. The legislation also allows the department to bar a doctor from opening a new clinic for up to five years if their previous clinic is shut down for violations.
"Lottery addiction warning draws debate" via Dara Kam of the News Service of Florida — The Senate is considering a proposal that would require all lottery tickets to include a warning, which also would be part of any advertisements for the state-sponsored games. The bill would require the tickets and promotions to include the words: "Warning: Lottery games may be addictive," or "Play responsibly," under an amendment approved by the Senate. Hours earlier, Florida Lottery Secretary Jim Poppell asked Senate Democrats to vote against the measure, which he said, "doesn't tell people what they need." The proposal not only requires a warning label on tickets "but a warning label that would have to be on just about everything that could be construed as promoting the lottery," Poppell said.
"Autonomous vehicles could soon drive on, empty, in Florida" via The Associated Press — Self-driving vehicles could be operated in Florida without a human on board under a bill going to DeSantis. The Senate unanimously passed the bill with no debate, a move that could pave the way for companies like Uber and Lyft to deploy fleets of driverless vehicles. The measure also sets up insurance parameters for on-demand ride companies that use self-driving cars. The House unanimously passed the measure last week. The bill updates current law that allows self-driving vehicles if a person is in the car as a backup. House sponsor Rep. Jason Fischer has said he wants Florida to be a leader in enabling the new technology on state roadways.
"Scooter bill clears Senate, heads to Governor" via Drew Wilson of Florida Politics — HB 453, sponsored by Tampa GOP Rep. Jackie Toledo, cleared the chamber with a 32-1 vote. Democratic Sen. Jose Javier Rodriguez was the lone dissenter. The bill would treat "micro-mobility devices," a catchall that includes scooters and other small devices in the same manner as pedal-powered bikes. The House bill At one time blocked local governments from passing their ordinances restricting how and where scooters could be used. The final bill would not stop a municipal or county government from "from adopting an ordinance governing the operation of micro-mobility devices and motorized scooters on streets, highways, sidewalks, and sidewalk areas under the local government's jurisdiction."
"Legislature approves right to grow veggie gardens" via the Tampa Bay Times — A bill that will ban local governments from regulating vegetable gardens is headed to the Governor's desk. The House bill, which passed 93-16, prohibits local governments from regulating vegetable gardens on residential property and voids any existing ordinances or regulations that tell people where they can and can't grow their own produce. An identical Senate version passed 35-5 out of the chamber last week.
"Blind trust law could be eliminated" via the News Service of Florida — After a controversy focused on former Gov. Rick Scott, the Florida House unanimously approved a bill that would block public officials from placing their assets in blind trusts. The Senate last week also unanimously backed the bill (SB 702), meaning it is now ready to go to DeSantis. Scott, the wealthiest governor in state history, put his assets in a blind trust while he was in office. As a result, he did not have to publicly disclose his specific investments and business interests, as most public officials do under financial-disclosure laws.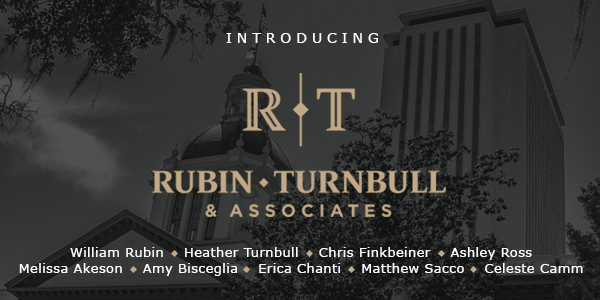 — MORE SESSION —
"Florida prepares to pass a massive criminal justice bill" via The Associated Press — The Legislature is preparing to pass a massive criminal justice bill that would revise laws ranging from selling horse meat for human consumption to raising the threshold for committing felony theft to $750. The Senate made amendments to a bill to come in line with a House criminal justice proposal and is expecting to pass the measure Thursday. Republican bill sponsor Sen. Jeff Brandes said the two chambers are now in agreement on what he calls one of the most substantial criminal justice packages Florida has seen in decades. It would also reduce the third offense for driving with a suspended license from a felony to a misdemeanor.
"A GOP insider took aim at fix-and-flip lenders. Anitere Flores quietly stepped up to help" via Matt Dixon of POLITICO Florida — Sen. Flores quietly pushed legislative language at the urging of a prominent Miami Republican and political supporter, rekindling a brawl between a self-proclaimed mortgage fraud fighter and others in the industry who see a political quid-pro-quo. In March, language to change the definition of the word "mortgage" was written by an industry lobbyist and slipped into a larger bill by a committee Flores leads, with no discussion or mention that the chairwoman herself had pushed for the change. The behind-the-scenes effort came at the behest of Bernie Navarro, founder of Miami-based Benworth Capital and Florida finance chair for Sen. Marco Rubio's presidential bid in 2016.
"Dennis Baxley withdraws amendment aimed at Buddy Dyer, Jerry Demings, on Orlando airport board" via Scott Powers of Florida Politics — A last-minute, unexpected power struggle over control of the Orlando International Airport was nipped, at least for the moment, Wednesday when Republican state Sen. Dennis Baxley withdrew his late-filed amendment that appeared aimed at forcing Orlando Mayor Buddy Dyer and Orange County Mayor Jerry Demings off the airport's governing board. The measure came while the GOAA board already is in the midst of an overhaul as Republican Gov. Ron DeSantis booted off four of its seven members in February, and as an apparent power struggle has begun to ensue with the old guard including Dyer and Demings, who both are Democrats.

— LEGISLATIVE SCHEDULE —
The Senate is scheduled to hold a floor Session at 10 a.m., Senate Chamber.
The House is scheduled to hold a floor Session at 10:30 a.m., House Chamber.
The Florida Supreme Court is scheduled to release its weekly opinions at 11 a.m.
The Senate Special Order Calendar Group will set a special-order calendar, which lists bills that will be heard on the Senate floor. That's 15 minutes after the Senate floor Session, 401 Senate Office Building.
Assignment editors — Following the Florida League of Cities sending a letter to DeSantis asking him to veto a bill which will provide cancer coverage for Florida's firefighters, Chief Financial Officer Jimmy Patronis will hold a news conference with members of the Legislature, 10:10 a.m., Plaza level (toward the CFO's office).
Happening tonight — Former Rep. Jason Brodeur, a Sanford Republican, is fundraising for his SD 9 campaign, 5:30 p.m., Liam Fitzpatrick's Irish Restaurant, 951 Market Promenade Ave., Lake Mary.
— GOV. CLUB BUFFET MENU —
White bean and Bradley's sausage soup; mixed garden salad and dressings; marinated mushroom; broccoli salad; deli board; chicken chasseur; BBQ meatloaf; crispy fried catfish; Yukon gold mashed potatoes; grilled asparagus; whiskey smoke candied carrots; assorted cookies for dessert.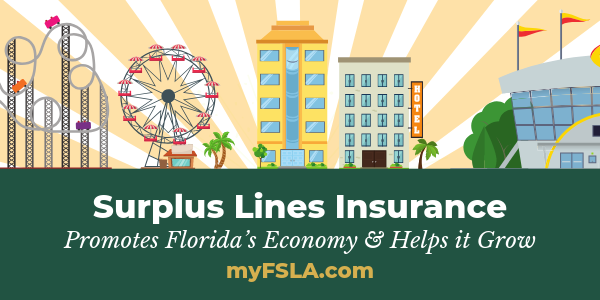 — STATEWIDE —
"Jimmy Patronis hopes Donald Trump visit brings good news for Panhandle" via Danny McAuliffe of Florida Politics — Following a Wednesday news conference in Tallahassee, Patronis said he had spoken to U.S. Sen. Scott about Trump's impending rally. "I hope [Trump] comes bearing gifts," Patronis recalled telling Scott, the former Florida Governor. The U.S. House of Representatives is expected to vote on a $17.2 billion supplemental-disaster bill next week. The President has planned a 7 p.m. (Central time) rally on May 8 at Aaron Bessant Park Amphitheater in Panama City Beach.
Ashley Moody urges Congress to fund legal services for poor — Florida's Attorney General asked Congress to support the Legal Services Corp., a nonprofit legal services organization established in 1974 to fund independent nonprofit legal aid programs across the country, including in Florida. Moody, a Republican, is one of more than 40 attorneys general nationwide asking Congress to act. "Access to the courts is a cornerstone of the justice system; as a former judge, I believe the availability of qualified legal counsel is not only necessary, it's fundamental," she said in a statement. "I am joining my fellow attorneys general in asking Congress to approve continued funding of the Legal Services Corporation to help ensure access to the courts for all Americans."
"Duke Energy wants to use Donald Trump tax savings to offset Hurricane Michael costs" via Jim Saunders of the News Service of Florida — The utility filed a proposal at the state Public Service Commission that centers on $221 million in costs from the massive October storm, which, at its height, knocked out power to about 77,000 Duke customers. The 2017 federal tax law, which included reducing the corporate income tax rate from 35 percent to 21 percent, created major savings. While Duke would ordinarily need to pass along tax savings to customers, the utility wants to use the money to shield customers from the extra hurricane-related costs. The Public Service Commission last year approved a similar plan to cover Duke's restoration costs after Hurricane Irma.
The only story that matters — "Florida blueberry growers in battle for survival" via Kevin Bouffard of NewsChief.com — The Florida blueberry industry "is going to get smaller," said Bill Braswell, an Auburndale grower with about 60 acres and a Polk County commissioner. "The factors that affect us in Florida are outside Florida. We're not in a position to control our own future." One of those factors, blueberry production in southern Georgia, hit Florida growers particularly hard during the state's short harvest season, which normally runs from about middle March to the end of April or early May. Until recent years, Georgia blueberries did not affect Florida farm prices until about May 1, when its production started to ramp up. "Georgia came in so early this year; it really knocked down the price," Braswell said. "The bottom fell out overnight."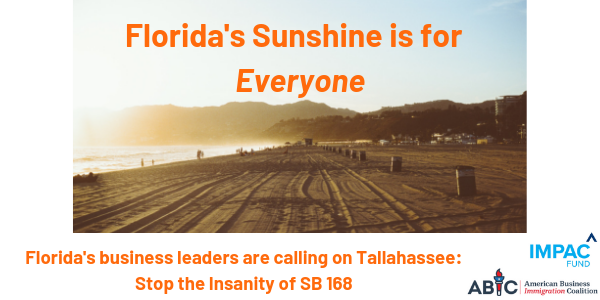 — NOTES FROM ELSEWHERE —
What Rick Scott is reading — "Wisconsin Supreme Court restores appointments made by Gov. Walker in legal battle over lame-duck action" via Milwaukee Journal Sentinel — Fifteen people appointed by former Gov. Scott Walker are back in their state positions following a decision Tuesday by the state Supreme Court in a lawsuit challenging the action taken by Republican lawmakers to limit the power of Democratic Gov. Tony Evers. The order to restore the appointments comes as the state's highest court considers lawsuits filed by the League of Women Voters of Wisconsin and others over the action taken in December by the GOP lawmakers to shift away powers from Evers and Democratic Attorney General Josh Kaul before they took office.
What Secretary of State Laurel Lee is reading — "After backlash, personal voter information removed by New York City" via The New York Times — Bowing to fierce criticism from elected officials and privacy advocates, the New York City Board of Elections has removed the voter enrollment books that it had posted online, which had included every registered voter's full name, party affiliation and home address. The books, spanning thousands of pages in searchable PDF format, were quietly posted in February, the first time they had been available on the Board of Elections website. Officials said the online publication was necessary given changes to election law at the state level.
What regulated industries lawyer Tony Glover is reading — "Utah liquor officials say no beer at ax-throwing businesses" via The Salt Lake Tribune — Beer will not be allowed at a karaoke business in Salt Lake City or an ax-throwing venue in Ogden, because neither fits the definition of a "recreational amenity," under a new law that takes effect in mid-May. The state liquor commission denied the beer license requests from Salt Lake City's Heart & Seoul Karaoke and Ogden's Social Axe Throwing on Tuesday, saying that while both businesses might qualify as recreational amenities under the current state statute, they won't later this month.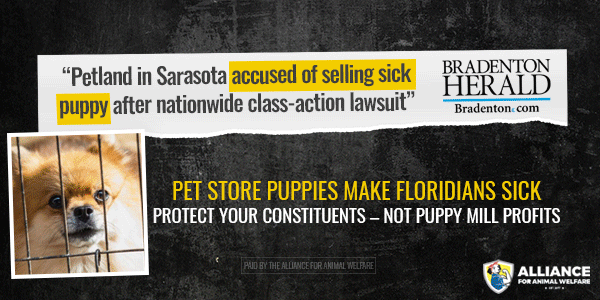 — LOCAL —
"Newly sworn Tampa Mayor Jane Castor vows to chart her own path" via Charlie Frago of the Tampa Bay Times — Castor gave a 15-minute address that praised her predecessor and enthusiastic supporter, outgoing Mayor Bob Buckhorn, but charted her own path in the "next chapter in the success story that is Tampa." The city's first openly gay Mayor vowed that the most racially and economically diverse city in Tampa Bay would underpin her first four-year term as Mayor. "The values we share — diversity, equality and opportunity — are the same values that have guided my career from the first day as a beat cop to my last day as chief of police. It is those values that will guide me as your Mayor," she said. Castor laid out a vision for her administration with a literary blueprint. "We're not going to write a subtle little storyline. We're going to swing for the rafters."
Tweet, tweet:
"Luis Viera is elected chairman of Tampa City Council" via Charlie Frago of the Tampa Bay Times — For weeks, rumors had circulated City Hall of horse-trading and intrigue surrounding the prize of City Council: the chairmanship. Guido Maniscalco was in the running. So was Viera. In the end, it took one vote to elect Viera to the post. Returning member and longtime council member Charlie Miranda nominated him. New members Orlando Gudes and Joe Citro joined Viera to reach a majority vote. City Council member John Dingfelder nominated Maniscalco, who won re-election in March, but it never came to a vote.
"Martin judge rules spa videos not admissible evidence in sex-for-pay cases" via Melissa Holsman of TCPalm — In a six-page order, Judge Kathleen Roberts ruled that Martin County Sheriff's Office detectives last fall failed to observe "strict standards" required to be followed when secretly recording spa clients while searching for evidence of criminal activity. Stuart defense attorney Richard Kibbey, who argued the suppression motion April 24 on behalf of four clients arrested in the prostitution probe, praised Roberts' ruling. Detectives in September obtained a "sneak-and-peek" warrant before installing cameras at the Bridge Foot Massage & Spa in Hobe Sound and at Florida Therapy Spa in Stuart, investigating whether the spas were illicit paid-sex operations.
"Mayoral race is over, but crime is still a big problem" via Nate Monroe of the Florida Times-Union — Jacksonville clocked 52 homicides in the first four months of 2019, the most at this point in 13 years and ahead of the 2007 pace when the city ended the year with 151 violent deaths. During that year, former Mayor John Peyton was marshaling civic forces in hopes of crafting an overwhelming response to the problem. Ultimately, that effort didn't stand the test of time. But it was a good start. This is a new era of city government, however, when bluster and machismo have replaced embracing hard truths about Jacksonville, for the powers that be do not tolerate the airing of dirty laundry that paints them in an unflattering light.
"Enough fentanyl seized in Brevard investigation to kill the whole county, sheriff says" via Jeff Weiner of the Orlando Sentinel — A major investigation into the distribution of fentanyl and other narcotics in Brevard County produced arrest warrants for more than 100 suspects and the seizure of several dozen firearms and pounds of illegal drugs, Sheriff Wayne Ivey announced at a press conference Wednesday. Gov.  DeSantis, the state's First Lady Casey DeSantis and AG Moody joined Ivey as he touted the case as "without question one of the largest" in the county's history.
"Lee Mangold files for another shot in HD 28" via Scott Powers of Florida Politics — Democrat Mangold of Casselberry has filed for another try to win the House District 28 seat, which he lost in a close battle last fall to Republican state Rep. David Smith. Mangold, a cybersecurity business owner, first may have to get through a Democratic primary, as Democrat Elizabeth McCarthy of Sanford already has entered the contest for the Seminole County seat.
"Danielle Cohen Higgins announces Miami-Dade County Commission bid" via Ryan Nicol of Florida Politics — Cohen Higgins has a background in the field of complex commercial civil litigation and has also worked to provide legal services to small businesses and the seriously injured. Also, she has experience on the executive committee of Ruth's List, a group which supports pro-choice Democratic candidates. Cohen Higgins is looking to serve District 8, located in the southern part of the county after Levine Cava announced a 2020 run for county mayor. "I am prepared to fight for us and advocate for positive changes that will lift up our entire community for generations to come," Cohen Higgins said in a statement.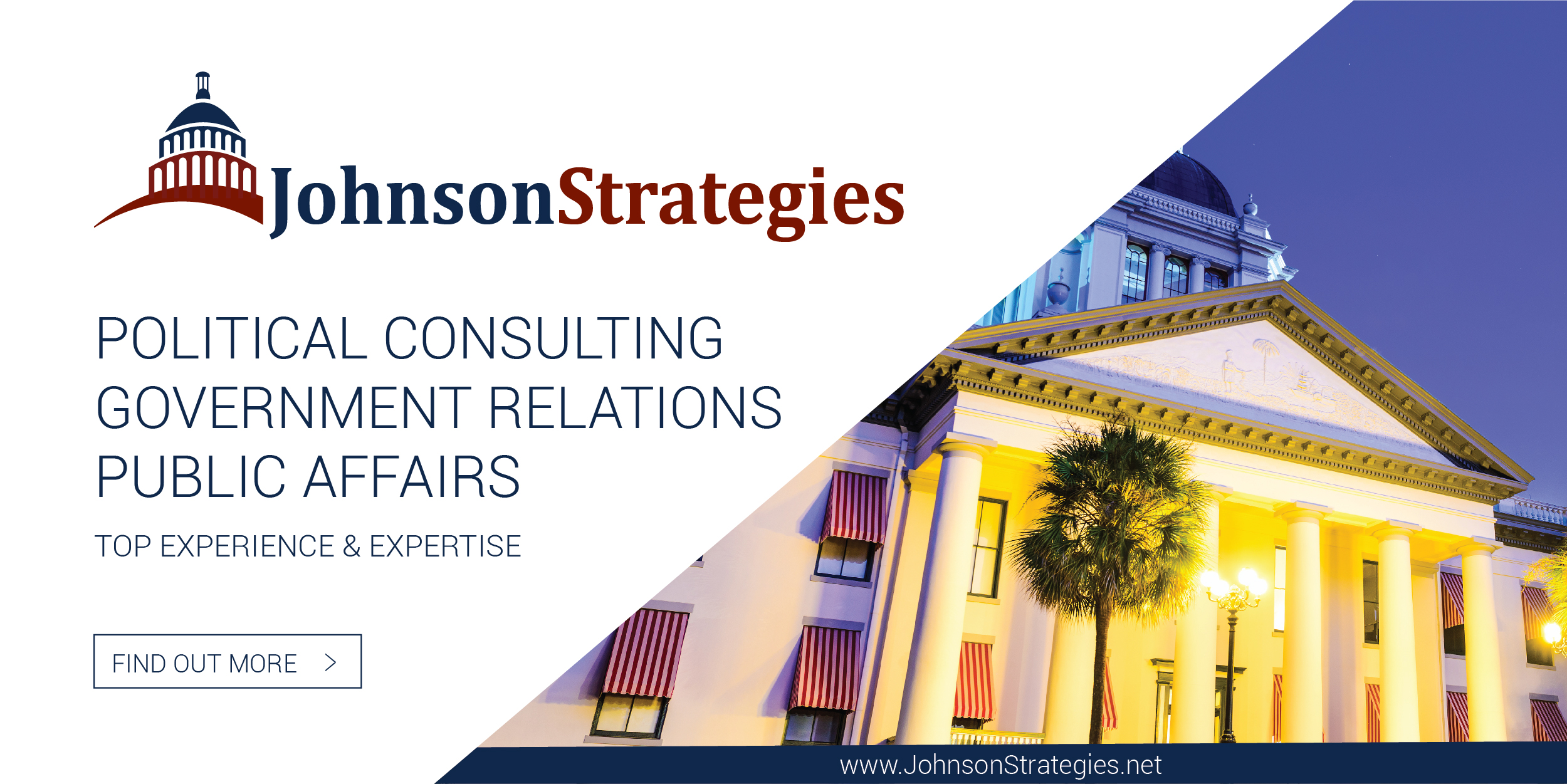 — D.C. MATTERS —
"Pushing to deploy the U.S. military, Scott helps to shape Trump's Venezuela policy" via James Hohmann of The Washington Post — The Republican from Florida swiftly issued a statement of support when opposition leader Juan Guaidó called for the Venezuelan military, which has stuck by Nicolás Maduro, to remove him from power. "The U.S. military MUST be ready to supply humanitarian aid and defend freedom and democracy in Venezuela," Scott declared in the rare official statement from a U.S. Senator that put certain words in ALL CAPS. "President Trump should immediately position American military assets to be ready to deliver aid to the people and defend freedom and democracy as well as U.S. national security interests in our hemisphere." Scott said he's been in touch with both Trump and national security adviser John Bolton.
"Did William Barr lie to Charlie Crist?" via Steve Contorno of the Tampa Bay Times — That special counsel Robert Mueller sent a letter on March 27 to Attorney General Barr expressing displeasure with the Department of Justice's four-page summary of the investigation into Russian election interference and Trump. Barr's brief summary for Congress "did not fully capture the context, nature, and substance" of the 448-page investigation, Mueller said. Yet, Barr told U.S. Rep. Crist on April 9 that he had no such knowledge of any discontent by Mueller or his team.
"Val Demings joins call for Barr to resign" via Scott Powers of Florida Politics — Democratic U.S. Rep. Val Demings on Wednesday joined a growing call of militant Democrats for Barr to resign, based on reports that he did not tell the truth in testimony to her Congressional committee last month. Reports in the New York Times and Washington Post suggest Barr did not tell the truth when questioned on the House Judiciary Committee last month, by Demings' fellow committee member Crist, about the Mueller Report.
"Debbie Mucarsel-Powell: Green projects a must in infrastructure package" via Ryan Nicol of Florida Politics — As the House begins outlining a proposed infrastructure deal with Trump, U.S. Rep. Mucarsel-Powell says that in addition to fixing broken infrastructure, lawmakers should be looking to the future as well. "How do we build resilient infrastructure, but also infrastructure that is going to have long-term benefits for our environment?" Mucarsel-Powell spoke with Florida Politics following reports House leaders and Trump have started work on a potential $2 trillion infrastructure package. But the congresswoman from Florida's 26th Congressional District says she doesn't plan to wait for that arrangement to be finalized. Mucarsel-Powell has pushed for environmentally-focused projects in the past, such as the Everglades Restoration Project.
"New construction projects stop at Tyndall Air Force Base with lack of funding" via Katie Landeck of the Panama City News-Herald — Until funding is appropriated, there will be no new construction work to help Tyndall Air Force Base recover from Hurricane Michael as Congress continues to struggle to pass a supplemental disaster relief bill. Secretary of the Air Force Heather Wilson had announced new work would stop at the base on May 1 if Congress failed to pass a bill. The deadline came and went. The work stoppage does not apply to contracts already in progress or funded. The lack of a bill also affects Offutt Air Force Base in Nebraska, where recent flooding caused a devastating amount of damage. "The supplemental funding and budget reprogramming requests are about more than just Tyndall and Offutt," Wilson said in a statement.
"Post office boss ponders cutting mail delivery to five days. Congress balks" via Paul Ziobro of The Wall Street Journal — The schedule would devote one fewer day to its declining business of delivering letters while giving the agency no days off from the growing amount of packages the Postal Service is handling for Amazon.com Inc. and others as more Americans shop online. Members of Congress, however, made clear that the idea likely wouldn't get very far. … Cutting back from delivering six days a week has long been a political non-starter even though doing so would save the agency billions of dollars. In 2013, the Postal Service estimated it could save $2 billion annually by cutting mail delivery to five days and continuing to deliver packages on Saturday. Postal workers unions have also objected to reducing delivery days.
"Trump-connected lobbyists work to free Russian businesswoman jailed in Kuwait" via Raymond Arke of OpenSecrets.org — Ballard Partners recently joined four other firms, bringing the total to 13 lobbyists working on the case. They're representing KGL Investment Co., whose CEO and vice-chairwoman Marsha Lazareva was arrested and jailed by Kuwaiti officials for allegedly misusing public funds. Lazareva was found guilty by Kuwaiti courts in May 2018 of assisting in the embezzlement of money from the Kuwait Port Authority to KGL. Courts sentenced her to 10 years of hard labor. She and another defendant also were fined $73 million.
— 2020 —
"Trump's Biden-bashing splits his advisers" via POLITICO —As the 2020 Democratic presidential field began to form earlier this year, Trump campaign officials received a directive from the president's son-in-law and adviser Jared Kushner: Don't meddle in primary politics. … Targeting specific Democratic presidential hopefuls was at best a waste of time—and could even be counterproductive, Kushner warned. … One school of thought [inside Trump's orbit] holds that an early front-runner like Biden … must be attacked early and often. Another argues that engaging Biden gives the Democrat exactly what he wants in a 20-candidate primary field: the image that he is already waging a head-to-head battle with a rattled incumbent. "We've asked him — I've personally asked him — to stop. It's not helping us. It's helping Biden," said one Trump adviser.
"How Joe Biden went from flop to front-runner in Iowa" via Natasha Korecki of POLITICO — One reason for the dramatic turnabout is the stature gained from his two terms as Barack Obama's loyal vice president. But as Biden makes his first official visit to the state this week as a candidate, his Iowa supporters have another explanation for his seeming turn of fortune: his 2008 caucus results were deeply misleading and failed to reflect his actual appeal on the ground. They contend that Biden's weak fifth-place finish that year — behind New Mexico Gov. Bill Richardson but ahead of Connecticut Sen. Chris Dodd — came because of historic forces beyond his control. And they point to caucus rules that they say distorted Biden's true popularity at the time.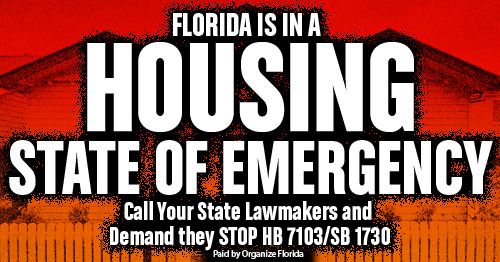 — OPINIONS —
"Joe Henderson: More guns in Florida schools? Lawmakers say that's the answer" via Florida Politics — It wasn't enough to have professional law officers on guard duty at schools. No way. Tallahassee paved the way to put your fifth-period history instructor right there beside them. Oh, they'll keep the gun locked in their desk? Hope they can find the key in all the panic. But the gun lobby has answers for everything, doesn't it? There will be sufficient safeguards before any instructor takes a gun onto school property, it will say. The training will be rigorous. Of course, it will. That will solve everything. And — say it out loud — the only thing that stops a bad guy with a gun is, oh, you know. Teachers across the state, who actually are in the schools, oppose this.
"A threat to rural Florida" via the Ocala Star-Banner editorial board — Prodded by Senate President Bill Galvano, Senators nearly unanimously backed appropriating roughly $400 million over the next three years, and $140 million annually beginning in 2022, to launch three new toll highways, all slated to be finished by 2030. Yet that funding is just for planning-related purposes. Actual construction will run into the billions, which most likely will be borrowed. The responsibility for this fiscal and asphalt monstrosity is bipartisan since it passed by a 37-1 vote in the Senate. We support the concept of improving our highway system to promote commerce and tourism and to reduce congestion. But let's build on what we have got.
"Regaining ground lost in battle to protect Florida's natural lands" via Tom Hoctor, Richard Hilsenbeck and Julie Morris of TCPalm — Florida is addicted to rapid, sprawling and unsustainable growth, and natural areas are being replaced by cookie-cutter subdivisions, condos, strip malls, roads and traffic. Pollution generated by these activities is fouling both our groundwater and surface water, which has led to more frequent and extreme fresh- and saltwater algal blooms, killing seagrass, fish, sea turtles, manatees and dolphins, while making people sick and driving away tourists. Floridians appear to have had enough finally and are demanding action to clean our lakes, rivers, bays and lagoons. But are various water-cleansing plans, such as stormwater treatment areas, artificial and restored wetlands, and other mitigation activities enough to get the job done? Absolutely not.
"Sunshine State should keep lights on police interrogations" via Seth Miller and Skylar Zander of the Tallahassee Democrat — In the 21st century, jurors have come to expect the police to record interrogations, and the Florida Legislature has an opportunity to reflect that growing consensus. Sen. Brandes has introduced legislation to require recording of interrogations. A broad coalition of supporters includes the Florida Sheriffs Association, Miami-Dade County Attorney's Office, Americans for Prosperity Florida, Florida Association of Counties, Innocence Project of Florida, Florida Public Defenders Association, ACLU Florida, Southern Poverty Law Center and the Florida Smart Justice Alliance. When it comes to questions of liberty and public safety, we can protect both by ensuring suspect interrogations are recorded.
"Bill to bury power lines will protect Floridians, save billions of dollars" via Randy Fine and Joe Gruters for the South Florida Sun-Sentinel — It is baffling why the media and special interest groups continue to malign overwhelmingly bipartisan storm hardening legislation that will protect residents, our communities and Florida's power supply. This legislation will get the lights on faster for families and companies who need to get people back to work and our economy rolling. This is about protecting the people of Florida. Our legislation brings more accountability and transparency to storm hardening. Under our bill, utilities must justify the cost of their storm hardening measures every single year to the PSC. Right now, utilities only do so every four years. The PSC can reject a utility's hardening costs if they are unacceptable.
"William Thomas: After 6 years, Dorothy Hukill's educational legacy should be approved" via Florida Politics — In Florida, average student loan debt is nearly $25,000.00 per student. Within five years of beginning repayment, almost 30 percent of borrowers default on their student loans. But these are only symptoms of a more significant problem: financial illiteracy. So, what's the answer? Research shows, a separate personal finance course in high school. Florida finally approved legislation that will require all school districts to offer a personal finance course in high school. This historic bill requires all districts to offer the course and marks the first time Florida has ever required a personal finance course to be offered as an elective. We hope the Legislature and Governor will approve this needed legislation.
"Florida's new texting-while driving law: You have Q's. I have A's" via Scott Maxwell of the Orlando Sentinel — Wasn't texting-while-driving already illegal in Florida? In 2013, legislation made texting a "secondary offense," meaning cops couldn't pull over drivers breaking this law unless cops spotted texters breaking another, more-serious law. The new law makes texting-while-driving a primary offense. What's the penalty? A first violation carries a $30 fine. If you get caught doing it again, it's $60. And that's just the fine. Court costs could take the price of any violation to more than $100. Can people still use their phones at stoplights? Yes, this means you'll still face needless waits behind people too busy typing to notice the light turned green. Is texting-while-driving really a big deal? Yeah, really. It's responsible for more teen deaths than drunk-driving.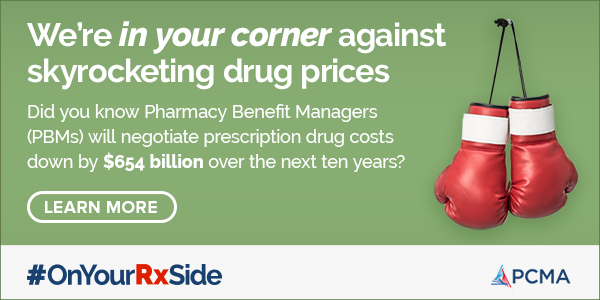 — MOVEMENTS —
New and renewed lobbying registrations:
Brady Benford, Ballard Partners: Union Supply Company
Edward Briggs, Ron Pierce, RSA Consulting Group: Weston Insurance Holdings Corporation
David Griffin, David Griffin Consulting: Florida Association of Broadcasters, Scientific Games Corporation
David Ramba, Evan Power, Ramba Consulting Group: Kendall Investors 172
Liesl Sheehan, Tremont Strategies Group: Prolacta Bioscience
— DERBY PREVIEW —
The day of mint juleps, big hats, and the most-watched horse race every year is almost upon us.
— (Almost) at the post: The 145th running of the Kentucky Derby will run Saturday at Churchill Downs in Louisville. Post time for the actual race is 6:46 p.m.
— NBC milks it: NBC'S coverage begins at 2:30 p.m. and runs for five hours for the approximately 2-minute race.
— What's a mint julep?: Bourbon, sugar, ice, and fresh mint. Some swear by the drink. Others believe it is awful.
— On to the odds: Omaha Beach, winner of the Arkansas Derby, was the early favorite in the run for the roses but scratched. Now, it looks like Game Winner is the one to watch.
— What's up with the hats?: Big hats are a tradition at The Derby that dates back more than 100 years. They were a sign of status back in the day, the more visible, the better. Men got away with wearing top hats.
— Run for the roses: That tradition dates to 1896 when the winner received an arrangement of white and pink roses. The red rose became The Derby's official flower in 1904, and 21 years later New York sports columnist was the first to call The Derby "The run for the roses." The blanket covering the winner now has 554 roses.
— The purse: It's more than just roses. A $1.86 million prize that goes to the first-place horse. But that's horse hay compared to what a Triple Crown winner can make for its owner in stud fees. Last year's Triple Crown winner, Justify, will generate an estimated $60 million as a stud after being retired because of a bad ankle after last year. Nice work if you can get it.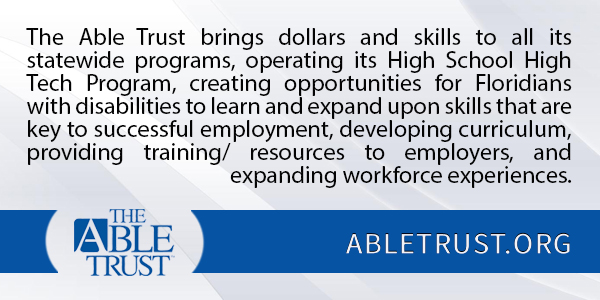 — SUNSHINE SPORTS —
There's some solace, well a little bit at least, for the Tampa Bay Lightning.
— Rest easy, Tampa: The Columbus Blue Jackets, who swept the top-seeded Tampa Bay Lightning out of the first round of the NHL playoffs, is not proving to be a one-hit wonder. The Jackets beat Boston 2-1 Tuesday to take a 2-games-to-1 lead in their second-round series.
Booger McFarland will still be in play during next year's Monday night football games.
— No more contraption: McFarland will, however, abandon his mobile broadcast perch that became known as the Booger Mobile to join play-by-play man play-by-play voice Joe Tessitore in the booth.
On the subject of football, Gerald McCoy, a long-time mainstay of the Bucs' defensive line, almost certainly will not be back with the team this season.
— Latest sign: New Defensive Coordinator Todd Bowles said he hasn't spoken to McCoy in three months.
Oh, and also say bye-bye to some of your favorite players.
— Projections: ESPN thinks the player most likely to be released or traded from each of the 32 NFL teams following last week's draft. It predicts Jacksonville will say farewell to WR Keelan Cole, Miami will lose QB Ryan Fitzpatrick, and Tampa Bay will cut PK Cairo Santos.
— HAPPY BIRTHDAY —
Best wishes to my paisan, Adam Giery of The Strategos Group, Keaton Alexander, John Finotti of Tucker/Hall, and Steve Seibert.
—
Sunburn is authored and assembled by Peter Schorsch, Phil Ammann, Jim Rosica, Dan McAuliffe, and Drew Wilson. Euros