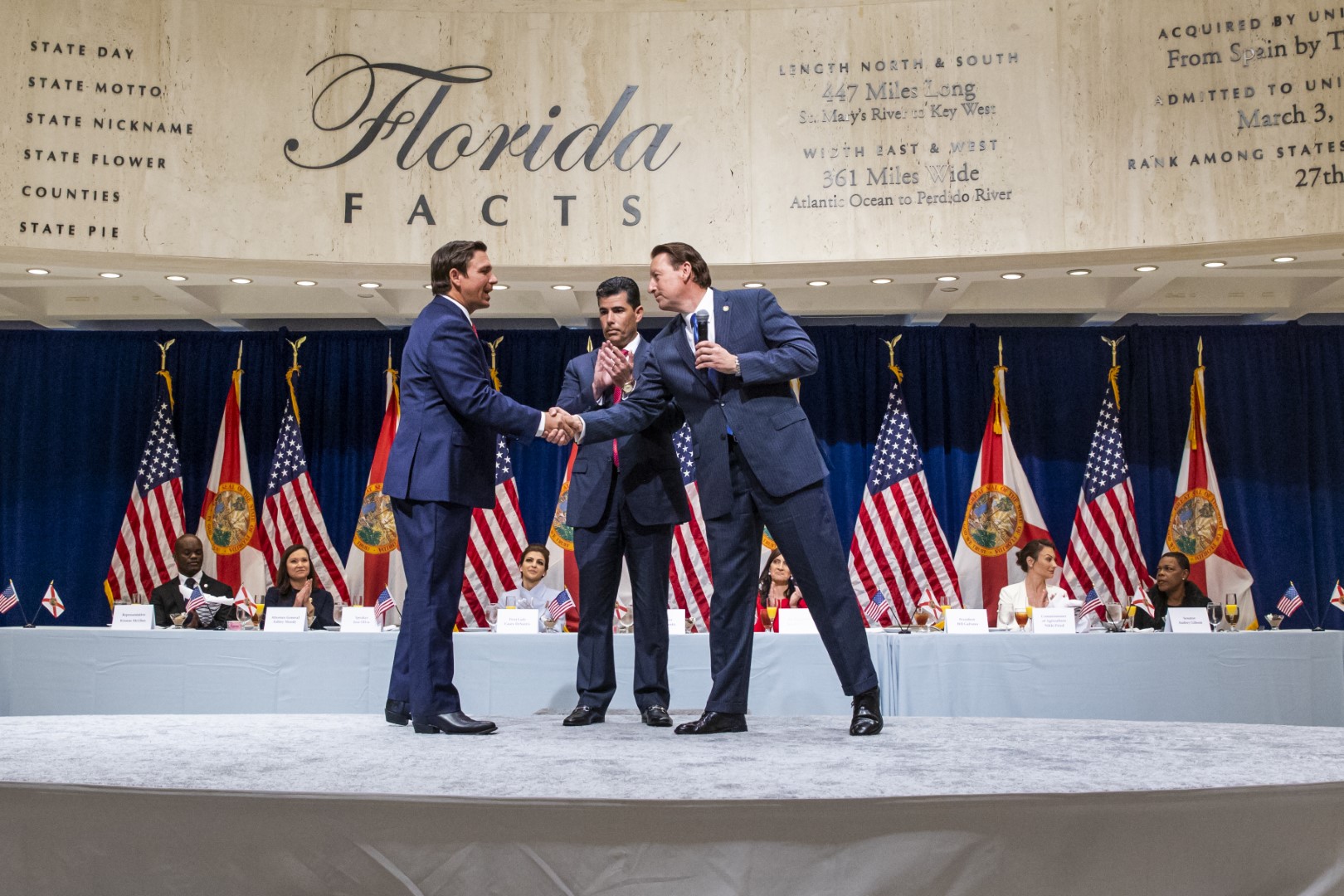 Floridians down on Florida Legislature overall.
A new survey from St. Pete Polls finds Floridians support the Legislature's proposals to ban sanctuary cities but wants the body to leave alone the pathways to create amendments to the Florida Constitution.
The poll of 2,227 registered voters finds Floridians generally don't think the Legislature's doing a great job.  Just 31 percent said they thought the Legislature was doing its job, while 47 percent thought it was not.
Sanctuary cities bans, the focus of two fairly different bills passed last week by the Florida Senate and Florida House, even as opponents of the legislation argued there are not any sanctuary cities in Florida and there is not even an agreed-upon definition.
Republican state Sen. Joe Gruters'  (SB 168) was approved Friday largely along partisan lines, with Democrats opposing. State Rep. Cord Byrd's (HB 527) was approved earlier last week, with the differences key on whether there would be any state-mandated punishments for local officials who support banning local law enforcement from cooperating with federal agents who present detainer notices when someone is arrested who turns out to not have legal immigration status.
The poll found 52 percent of Floridians believe the Legislature should pass a law banning sanctuary city policies, and only 32 percent opposed.
St. Pete Polls reports a margin of error of 2.1 percent.
Floridians message to the Legislature on changes to how the Florida Constitution may be amended: back off. The poll found 54 percent of voters want to keep the current 60 percent approval threshold for new state Constitutional Amendments.
Bills seeking to expand the required passage rate to 66.66 percent appear to have died in both houses. HJR 57, filed by Republican state Rep. Rick Roth, vanished in the House Judiciary Committee early this month. State Sen. Dennis Baxley's SJR 232 came to a halt in the Senate Judiciary Committee.
Similarly, 55 percent of Florida voters said they would like to see the Florida Constitutional Review Commission, which meets every 20 years to consider and propose new Florida Constitution Amendments, should be left to return again in 2038. Just 23 percent support bills that would seek to abolish the commission.
State Sen. Jeff Brandes' SJR 362 was approved Friday seeking to put a measure on the Florida general election ballot in 2020 asking voters to do away with the commission. State Rep. Brad Drake's HJR 249 is awaiting a second reading on the House Floor.
Last updated on April 29, 2019