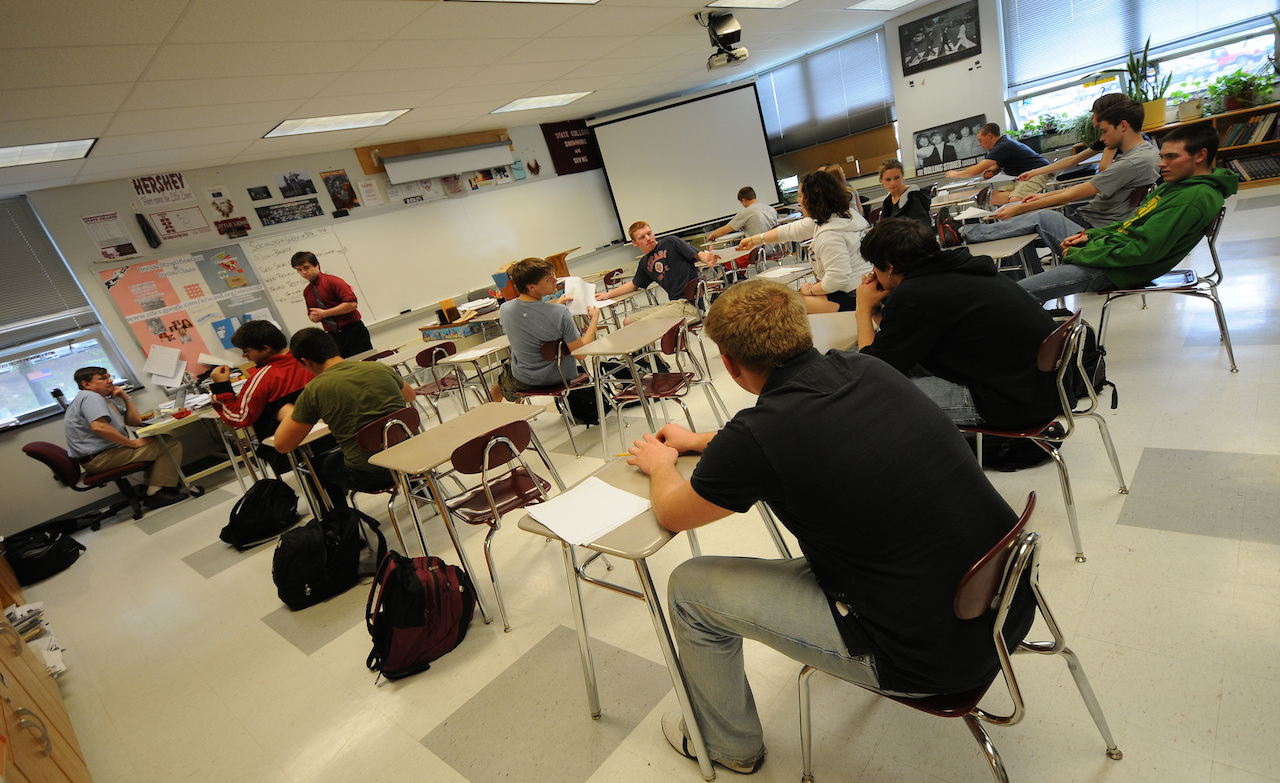 " 'The Constitution. The Constitution. The Constitution.' My goodness."
After an hours-long discussion Monday on the House floor, a bill expanding private school vouchers is now ready for a final vote.
The House took up a Senate bill (SB 7070), which was already approved by that chamber in a Thursday vote. Sen. Manny Diaz, the Chair of the Senate Education Committee, filed that legislation, which was approved by the Senate 23-17 in a party-line vote.
The measure would create the Family Empowerment Scholarship, which will go toward funding private school tuition for students who take advantage. Up to 18,000 students would be able to participate. Low-income families would be given priority in the program.
Gov. Ron DeSantis has voiced his support for measures which would allow for more students to qualify for private school scholarships.
Democrats have staunchly opposed the proposal, and put forth a series amendments, all of which were deemed "unfriendly" by House Education Chair Jennifer Sullivan.
Republicans voted down amendments to cap administrative fees collected by charter schools, ensure charter schools can serve as shelters during a storm, and temporarily block charter school operators who are convicted of fraud from opening another facility.
Democratic Rep. Carlos Guillermo Smith also echoed concerns from Senate Democrats that the entire proposal could be unconstitutional due to the bill's allowance for scholarship money to go toward religious schools.
"So many people keep talking about, 'The Constitution. The Constitution. The Constitution.' My goodness," Smith said. He then quoted the Blaine Amendment, which was added to the state constitution which bars treasury money from going toward sectarian institutions.
"This bill overtly says that 'a private school receiving funds may be sectarian or nonsectarian.' Boom, unconstitutional."
Smith referenced the Bush v. Holmes case, where a measure to fund students' tuition at religious schools was struck down. He says this bill allows the same thing, before raising suspicions about the sponsors' motives.
"There's no difference, and the courts have already said it's unconstitutional. Perhaps that's the point of the bill, which is to set up a court challenge to the Blaine Amendment with a new Supreme Court that we have now in the state of Florida."