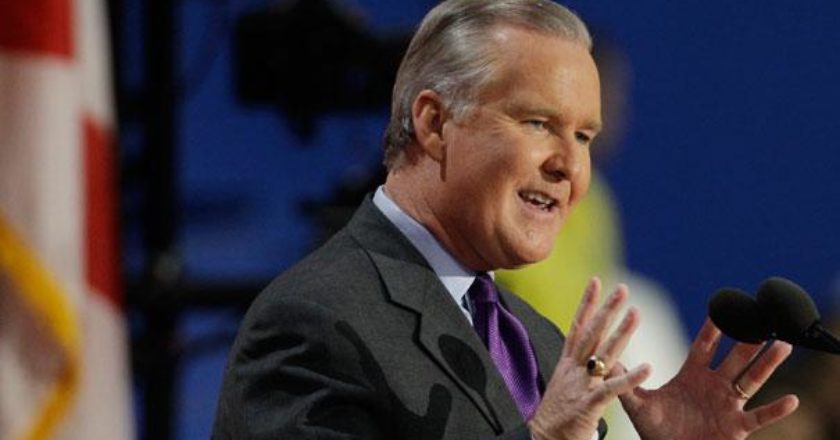 Buckhorn's cooperation with Republicans rankled fellow Dems, but Tampa residents gave him sky-high approval numbers.
It was no secret that Tampa Mayor Bob Buckhorn had his eye on the Governor's mansion as his time in office wound down, but he couldn't gain traction among Democrats statewide and decided against running. He threw his support behind Gwen Graham amid speculation he would be on the ticket as Lieutenant Governor if she won the primary.
Well, we know what happened there. Graham narrowly lost to Andrew Gillum, who in turn narrowly lost to Republican Ron DeSantis in the general election.
So, where does that leave Buckhorn after Jane Castor takes over Wednesday morning as Tampa's next Mayor?
For the time being, it leaves him on a plane to Ireland for a well-deserved vacation. If Democrats are smart, though – I almost said something snarky, but thought better – they will figure out a prominent place for Buckhorn. You don't leave talent like that on the bench.
Sure, he had enemies. He could be abrasive when challenged, and he never would pass an ideological purity test. My goodness, the man even worked with Republican Gov. Rick Scott on projects that benefitted Tampa, including a $2.7 million allocation for the city's streetcar system.
That rankled Buckhorn's fellow Democrats, but he told the Tampa Bay Times, "I remind them my job isn't to be the Democratic mayor of Tampa. It's to be the mayor of Tampa."
Democrats might want to heed those words going forward. I mean, c'mon Dems, you haven't held the Governor's chair in this century. You have lost six consecutive elections for the state's top job. You've won only two Cabinet positions during that time.
Whatever you've been doing isn't working. It might be time for new thinking.
After all, look at how DeSantis surprised the left with several positive moves after he took over as Governor? Maybe Buckhorn wasn't so crazy after all.
There also is this: While Democrats in the city and around the state sometimes mumbled about Buckhorn, the people of Tampa loved him. His approval rating as he leaves office is more than 70 percent.
Rather than grumble about what Dems believe he did wrong, they should ask why people like him so much.
For starters, he got things done. Tampa is a much more vibrant city now than when Buckhorn took over as Mayor in 2011. The recovery from the Great Recession helped that, of course. But Buckhorn also had a vision for what Tampa could be.
I've lived here for a long time. I remember in the 1970s when Tampa declared itself "America's Next Great City." Alas, that gave way to a general feeling that the city shouldn't try to compete with places like Charlotte, Austin, Portland, and even Orlando.
No one says that now.
Tampa has a great airport, but some people said it was foolish to compete for international flights because Orlando had all those.
Well, not anymore. Buckhorn was a key player in expanding air service here.
They said no Fortune 500 company would move here. Wrong again. The giant Mosaic company is in the process of doing that.
Downtown would never be a destination for anything more than work. Buckhorn had other ideas.
He wasn't perfect, but who is? He got a lot of stuff accomplished that critics said would never happen. That's what wins.
Democrats could use that kind of thinking, and Bob Buckhorn suddenly has time on his hands.