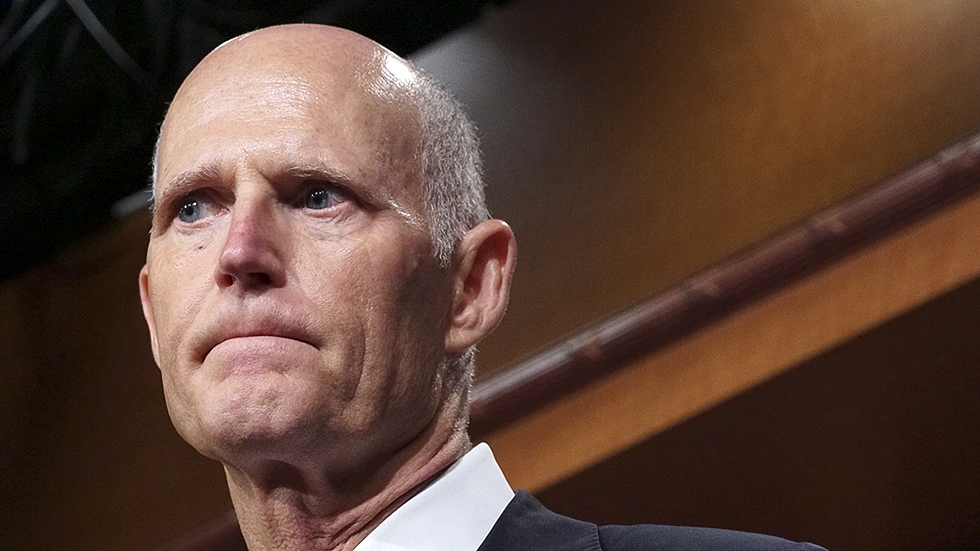 Guaidó's called for Venezuelans to take to streets, Maduro heads for air base.
Florida Republican U.S. Sen. Rick Scott expanded his call for U.S. intervention in Venezuela Tuesday, urging the U.S. military to be ready to intervene to "supply humanitarian aid and defend freedom and democracy" as an opposition uprising attempts to oust dictator Nicolás Maduro.
CNN and other media are reporting a coup is underway in Venezuela, led by Opposition leader Juan Guaidó's call for Venezuelans to take to the streets.
Scott, one of the leading hawks in Congress when it comes to the United States pushing for Maduro's ouster, declared in a statement issued by his office Tuesday the American military must be prepared as the situation in Venezuela accelerates.
"Inaction is not an option," Scott declared.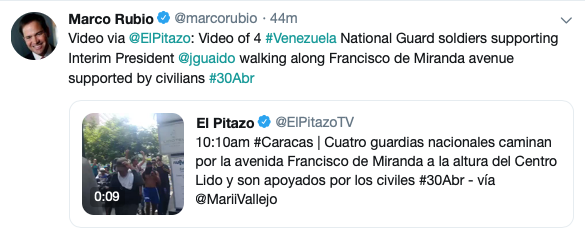 Florida's senior Republican U.S. Sen. Marco Rubio also weighed in Tuesday relaying news reports that Maduro has sought security in a Venezuelan air force base and that some units of the Venezuelan national guard are supporting Guaidó, who is recognized by the United States and many other countries as the recognized president.
Vice President Mike Pence and White House national security adviser John Bolton also have tweeted support for the uprising, Guaidó, and the Venezuelan national assembly, though neither mentioned any prospect of American military involvement.
Scott has though. And he tweeted that he spoke this morning with Bolton about the situation.
"Today, the people of Venezuela are rising up against the brutal regime of Nicolas Maduro. I've already called on the Venezuelan military to stand for freedom and democracy in Venezuela and support Juan Guaidó. The United States must also be ready to answer that call. Guaidó and the people of Venezuela have taken this critical step. We cannot abandon them. Inaction is not an option," Scott declared in the statement.
"The U.S. military MUST be ready to supply humanitarian aid and defend freedom and democracy in Venezuela," Scott continued. "The Maduro regime is starving its own people while our enemies are using Venezuela as a foothold in the Western Hemisphere. President Trump should immediately position American military assets to be ready to deliver aid to the people and defend freedom and democracy as well as U.S. national security interests in our hemisphere.  This is a fight against Cuba, Russia, China, Iran and Hezbollah who are all in Venezuela right now and want to inflict pain and torture on the people. The time for talking is over. It's time for action."