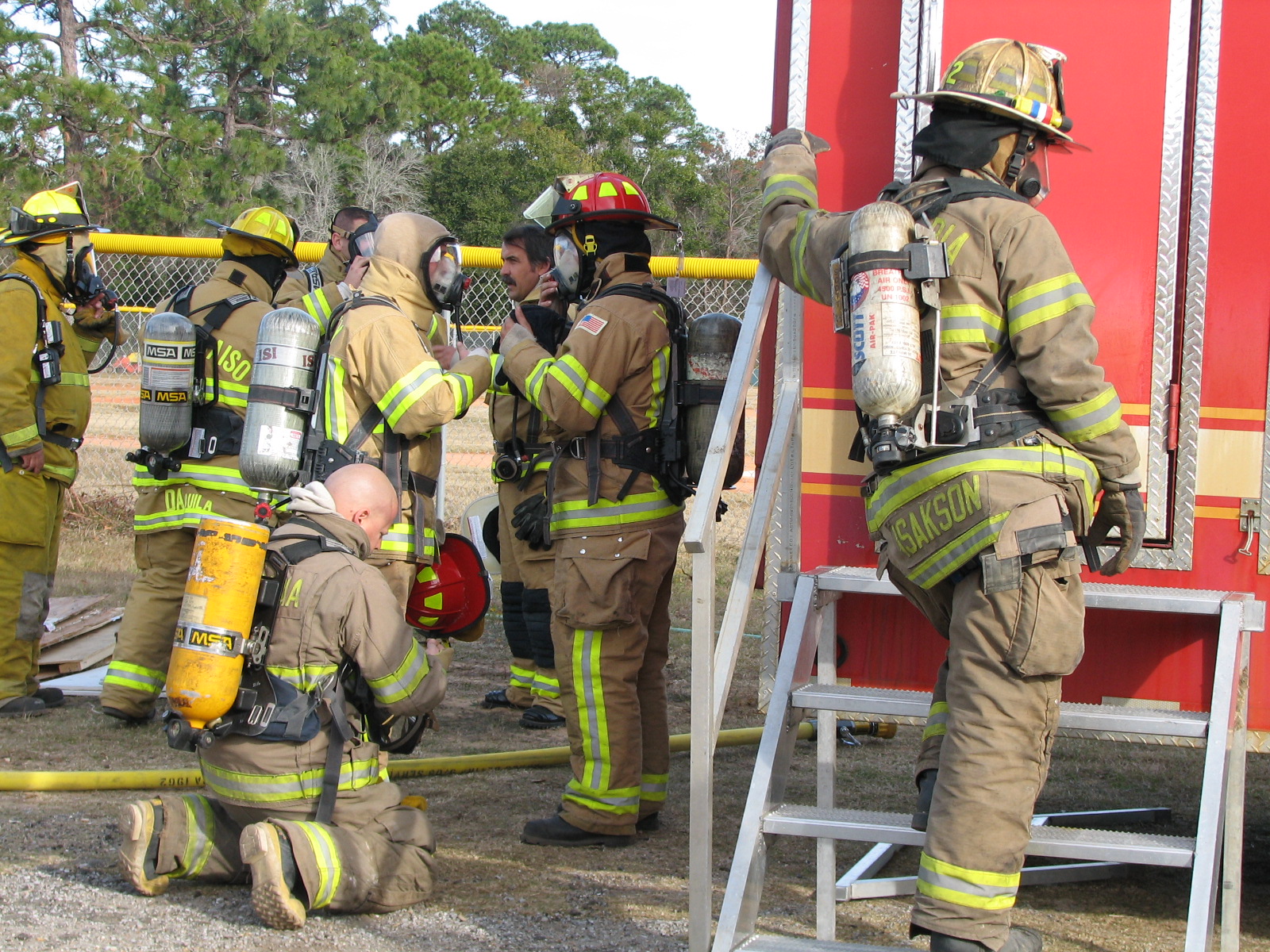 The League called it a "significant unfunded mandate."
The Florida League of Cities sent a letter to Gov. Ron DeSantis asking him to veto a bill mandating cancer coverage for firefighters across the state.
That brought immediate outrage from Republican Chief Financial Officer and State Fire Marshal Jimmy Patronis, who supports the legislation, calling the league's position "shameful."
The League has consistently opposed the legislation, arguing it unfairly shifts costs to local governments.
The legislation (SB 426) was recently approved by both chambers of the Legislature, the local governments that employ the firefighters are responsible for paying for the costs of coverage.
The measure is what's called a "presumptive cancer law." That means should a firefighter in good health get one of 21 identified types of cancer, it is presumed the cancer stemmed from his or her work as a firefighter.
Cancer treatment itself is often already covered by existing health plans. But firefighters can often foot the bill for out-of-pocket expenses such as co-pays and deductibles.
The newly-passed measure would require those expenses to be covered in an effort to ensure firefighters don't have to go through an arduous workers' compensation process to prove those cancers stemmed from their employment.
Amber Hughes testified on behalf of the League at multiple committees, opposing the bill.
"At the end of the day, (local governments) do have to set millage rates and set appropriate local tax rates that can fund these benefits," Hughes said during one hearing before the Senate Community Affairs Committee.
"And it's going to be quite difficult to develop a budget and develop these appropriate tax levels without having any idea of the fiscal impact."
Those concerns were echoed in the letter sent to the Governor Monday.
"In theory, it sounds like a worthwhile initiative, which is why it was met with great fanfare during Legislative Session. However, when you dig into the details, this is a significant unfunded mandate with widespread negative impact on property taxpayers," the letter reads.
"The bill should be vetoed because it is grossly unresearched, and its unknown financial implications are disruptive if not disastrous ton Florida taxpayers."
The letter also raises concerns that volunteer firefighters would be hurt.
According to the bill, firefighters only qualify for the cancer presumption if he or she "has not been employed in any other position in the preceding 5 years which is proven to create a higher risk for any cancer" (emphasis added).
Representatives from the League argue that provision will dissuade firefighters from volunteering elsewhere, as that "other position" as a volunteer could disqualify them from those cancer benefits.
The bill's proponents have countered concerns from local governments, arguing that doing nothing would hurt cities far more than any costs associated with the bill.
Not covering these extra costs, they argue, could cause a sharp drop in people applying to be firefighters.
"Seventy percent of firefighter line-of-duty deaths are cancer related and the men and women fighting this disease need to know that Florida stands with them," Patronis said after the Senate approved the bill.
On Twitter, Patronis blasted the League's calls for a veto.
"The @FLCities is at it again — more attacks against doing the RIGHT thing for our firefighters," Patronis tweeted. "It's SHAMEFUL."
Patronis later added a lengthier statement further blasting the Florida League.
"It's shameful that the Florida League of Cities is pressuring Gov. DeSantis to veto a great bill which will ensure our firefighters receive the cancer coverage they need and deserve," Patronis said.
"Nationwide, 70 percent of firefighter line-of-duty deaths in 2016 were cancer-related—firefighters are dying from cancer at higher rates than you or me. It seems that Florida League of Cities, once again, does not care about these heartbreaking statistics or the brave men and women who they represent.
"Excuses for not wanting to step up and putting politics in front of our firefighters is shameful. Last year, the Florida League of Cities challenged our fight for important PTSD benefits for first responders, and now they oppose ways to help firefighters fight cancer. The League of Cities continues to show they don't care about the first responders who protect their communities every day."