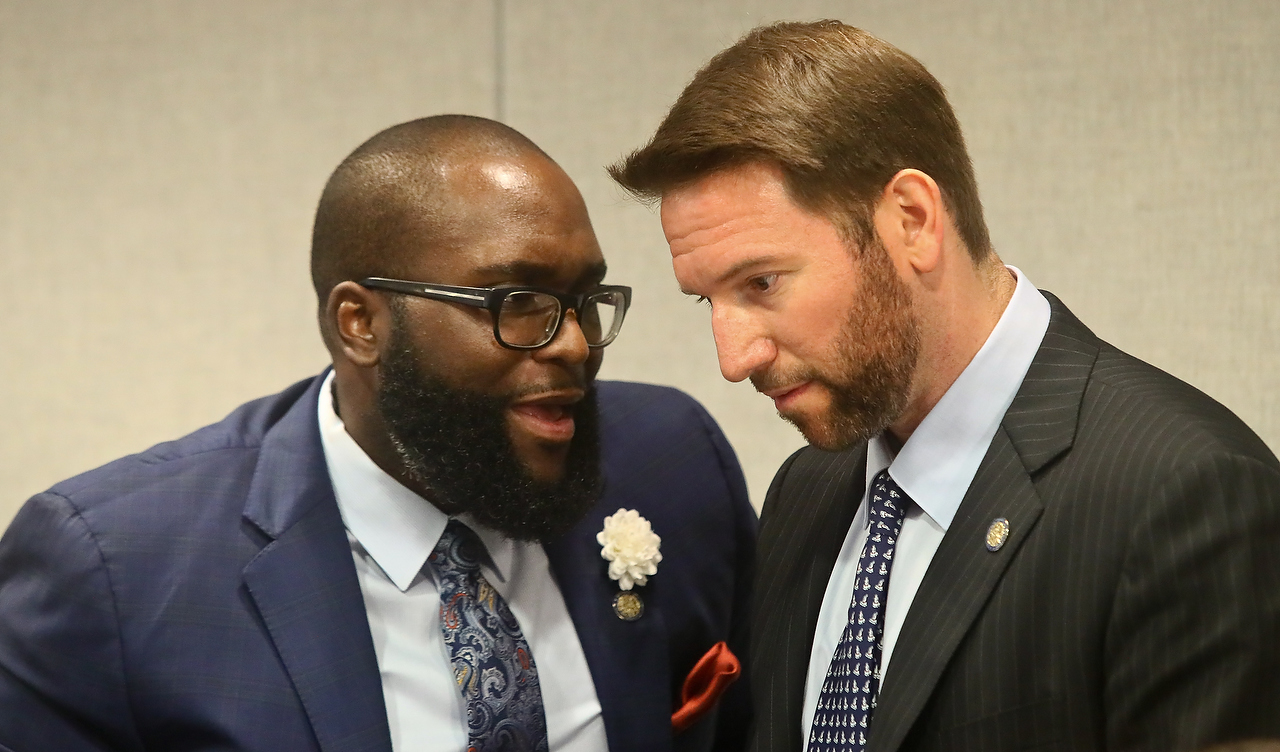 "Thank you for your kind words throughout the day."
Rep. Shevrin Jones says he'll be spending the next several days resting in bed after he was hospitalized and diagnosed with benign paroxysmal positional vertigo.
Jones' absence was noted as the Florida House voted to approve the controversial measure allowing for teachers to become armed after going through the state's Guardian Program.
Jones and House Minority Leader Kionne McGhee both originally failed to register a vote. That's because both were in the hospital, with Jones receiving treatment and McGhee accompanying him during the trip.
Jones, a former teacher, had previously indicated he'd opposed the bill, and says his opposition has now been put on the record. He also thanked those that have reached out.
"Thank you for your kind words throughout the day and to my friend and Democratic Caucus Leader Kionne McGhee who accompanied me to the hospital. Following the emotional debate yesterday, I am deeply disappointed to have missed today's vote on school safety bill HB 7030 and I have since registered my 'Nay' vote on the bill," Jones said in a statement Wednesday evening.
"As I've reiterated time and again, teachers should not be responsible for carrying weapons and patrolling the campuses of students they are tasked with educating. We already ask so much of our teachers and give them so little in return. The idea of now saddling them with the responsibility of protecting their students with lethal force is unacceptable.
"Protecting our students is all of our responsibility, including the legislature's, and the majority party has failed Floridians on this critical issue."
Jones' statement says he will now be "on bed rest for the coming days" as he recovers.