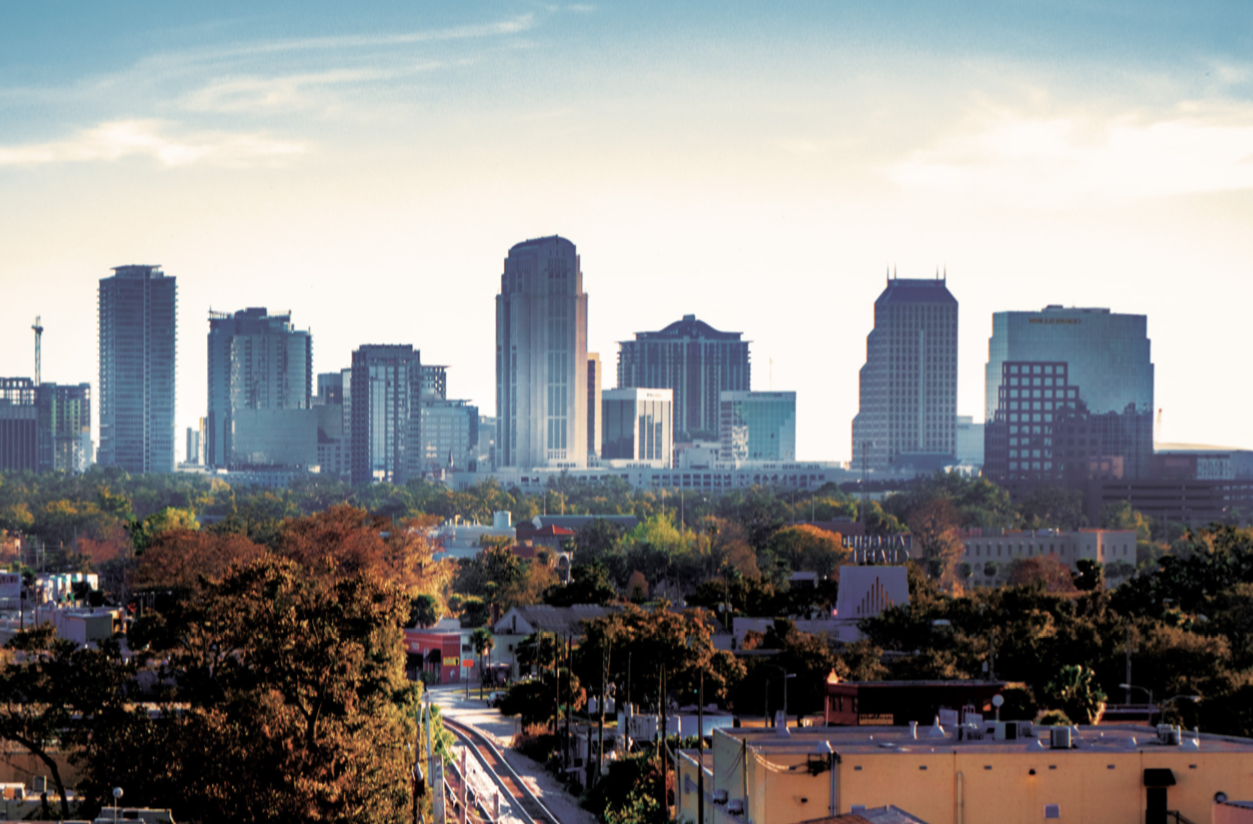 BRIDG, Pulse, Daytona State College, Port Canaveral among winners.
With money for the BRIDG high-tech development, the Pulse memorial, money for mental health services, Lake Jesup and Lake Monroe cleanup, septic-to-sewer conversions, a fire boat for Port Canaveral, and Daytona State College's Deltona campus, Central Florida saw plenty of wins in the 2020 state budget approved Saturday.
Orange County was particularly pleased with the statewide appropriations for counties that have set up mental health central receiving centers, and expects to get more than $2 million from the $20 million statewide appropriation. In addition, Orange, Osceola, and Seminole Counties each received $750,000 line items to support mental health services for youth.
Orange County officials also are applauding money in the budget for opioid programs in jails, and Orange County is expecting to get more than $500,000.
And east Orange County residents may see the rise of a history park on the Little Econlockhatchee River, thanks $3 million set aside in the budget. The county requested the matching grant to buy and protect the Harrod property along the river near the Seminole County line. The property has remnants of a centuries-old bridge and some of the most lush river ecosystem in the area. The money will help Orange County purchase and preserve it, while the owner had said he also had developers interested in the land.
And on the far northwest corner of the county, Wekiwa Springs State Park will receive $500,000 for traffic improvements.
Osceola County scored the region's biggest economic development item, with $4.5 million heading toward the BRIDG high-tech center that's anchoring that county's NeoCity research park. The money will used to buy equipment and tolls for the microelectronics specialty sensors research and manufacturing center.
Battles by Central Florida lawmakers the past two years finally resulted in state funding for the memorial and museum being planned at the site of the horrific mass murder at Orlando's Pulse nightclub. The $500,000 awarded for the planned Pulse Memorial and Museum in a late deal was less than the $1 million area lawmakers sought, but the number was zero heading into the  Legislature's budget conference.
Orlando officials also are excited about $650,000 set aside for the 4Roots Farm and Agriculture Center, a community farming, fresh-food initiative established by the owners of the 4Rivers restaurants, with cooperation from Orlando, Orange County and other cities.
Orlando is also in line to receive $100,000 for its rapid DNA program, and portions of the money set aside for the Florida Children's Initiative and After-School All Stars.
In addition, the budget sets aside $112,600 for improvements and repairs to the Orlando State Veterans' Home, and another for the Daytona Beach State Veterans' Home.
Eatonville is getting $50,000 for its urban innovators in technology program.
Seminole County has received two grants aimed at improving the water quality and preserving the natural character of its two largest lakes, Lake Monroe and Lake Jesup. A $500,000 grant will help with a program to reduce nutrients flowing into the lakes and St. Johns River, and another $175,000 will address issues in the basin.
In addition, $150,000 was set aside for the flood protection program at Lake Apopka; $500,000 for Brevard County's septic-to-sewer conversion program; $200,000 for stormwater and water treatment improvements in Deltona; $150,000 for the Oviedo Regional Stormwater Pond; and $43,000 for Lake Helen sediment removal.
The Canaveral Port Authority is getting $1.7 million in state money to buy an enhanced fire boat, and Apopka is getting $250,000 toward the Bronson Fire Station replacement.
Perhaps as punishment for its misspending scandal, the University of Central Florida,  notably received few special appropriations, though it is a partner in BRIDG and also received $1.7 million to support its autism center.
Other area colleges did better, starting with Bethune-Cookman University in Daytona Beach, wich is getting $4 million for its program to student access and retention.
Daytona State College also received a $3 million appropriations, non-recurring, for improvements to its rising campus in Deltona. Daytona State also is getting $70,000 to support its program for adults with disabilities.
Also based in Daytona Beach, Embry-Riddle Aeronautical University is getting $475,000 for its hybrid propulsion test cell.
Valencia College, which received a special $3 million boost in recurring money for operational support.
The state also is sending repair money to two Central Florida public broad cast stations. WEFS-TV in Cocoa is getting $106,000 to replace a generator and make some repairs. WMFE-FM in Orlandoi is getting $50,000 to replace a lift station.