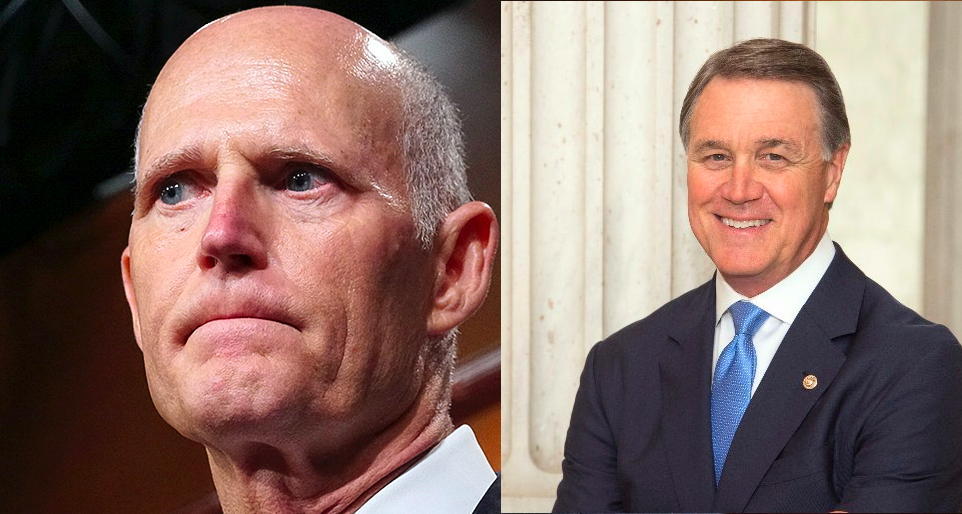 Senators say Hurricane Michael victims have waited long enough.
Nearly seven months after Hurricane Michael struck the Panhandle, Sen. Rick Scott says Congress must act on disaster relief.
Scott and Georgia Sen. David Perdue penned a letter to Democratic colleagues pushing for budget negotiations to reach a close.
"It's been 208 days since Hurricane Michael devastated Florida's Panhandle and Southwest Georgia and a disaster funding bill is still in limbo," the Republicans wrote.
"Fortunately, there's been some movement in the last few days and we hope that both sides are ready to come to an agreement."
Senate Appropriations leaders have come closer to a deal in recent days, POLITICO reports.
More funding for continues storm recovery in Puerto Rico has been a sticking point for Senate Democrats. President Donald Trump has emphatically resisted further funding, accusing island leaders of mismanagement.
But officials close to negotiations said the most recent GOP offer includes more Puerto Rico funding. Democrats have not said if they plan to accept the deal.
Scott for his part said he also wants to find more money for Puerto Rico. But he said it's important to free resources to reach Florida now. He has also heavily criticized New York Sen. Chuck Schumer, the Senate Minority leader, for Democratic obstruction regarding the funding.
"We can't wait any longer. Our states need to continue repairs on military installations, help communities with debris removal, and support our agricultural communities that were devastated by this storm," reads the letter from Scott and Perdue.
The senators note even with contentious disaster negotiations in the past, communities have not waited as long as Michael survivors in Florida and Georgia.
Hurricane Andrew victims waited 34 days, the letter says. Hurricane Katrina victims waited 10. Even bitter fights about supplemental funding for Hurricane Sandy lasted just 74 days.
And the senators note Florida and Georgia aren't the only states awaiting relief funds. The appropriations deal will also direct resources to help with aftermath of an earthquake in Alaska, volcanic activity in Hawaii and wildfires in California.
Hurricane damage in North Carolina, South Carolina and the Northern Mariana Islands all remains unfunded. The same goes for tornadoes in Alabama and flooding in Iowa, Kansas, Nebraska, Missouri and South Dakota.
And a GOP offer does include Puerto Rico funding, the letter states.
In total, the letter names 24 other senators besides Scott and Perdue whose states will benefit from release supplemental funding. That includes Florida's senior Senator, Marco Rubio. 
"Without this critical assistance, your states will struggle to recover," the letter reads. "This situation is not partisan and if no action is taken these communities will continue to suffer."
The senators say it's time for negotiations to cease.
"We should take action now to help those who need immediate assistance," the letter closes. "Together, we should demonstrate to the American people that in times of natural disasters, Washington can still work."