Let's start with some good news — "Trump promises 'no gimmicks' increase in hurricane funding for Panhandle" via Arek Sarkissian of Politico Florida —President Donald Trump said he would increase the federal share of hurricane recovery funding for the Panhandle as the region continues to recover from one of the most powerful storms in state history.
—
Here's the embarrassing news — "'Shoot them!': Trump laughs off a supporter's demand for violence against migrants" via Antonia Noori Farzan of the Washington Post — Though Trump didn't explicitly endorse the suggestion to shoot migrants, his joking response raised concerns that he was tacitly encouraging extrajudicial killings and brutality against asylum seekers and undocumented immigrants. The president has long been accused of endorsing acts of violence through his incendiary rhetoric and allusions to the potential for violence at his rallies, a charge that members of his administration deny. … Reached for comment by The Washington Post on Trump's reaction at the Florida rally, Matt Wolking, deputy communications director for the Trump campaign, pointed to a response he had given to many critics on Twitter. The president, he noted in his tweet, had specifically said that Border Patrol wouldn't use firearms to stop migrants from entering the country.
—
Rick Scott recently suggested the United States use military muscle if necessary to remove Venezuelan dictator Nicolas Maduro from power. He doubled down on that with a suggestion that the U.S. consider a naval blockade to prevent Venezuelan oil from reaching Cuba.
Since arriving in January as a U.S. Senator, Scott seems to be positioning himself as one of Washington's chief military hawks.
With an unpredictable President who tends to follow the last advice he receives, Scott's willingness to insert himself into this crisis is potentially dangerous. Complicating this explosive global chess game is the fact that Russia supports both Maduro and Cuba.
Maybe, though, Scott is playing a chess game of his own.
On Tuesday, the Daily Beast detailed how this all could be tied to Scott's animosity toward U.S. Rep. Matt Gaetz (and vice versa), and the desire by both to have the ear of President Donald Trump.
Their feud carries personal family history.
Gaetz's father, Don Gaetz, was President of the Florida Senate for a time while Scott was Governor. He didn't always follow the Governor's wishes, so Scott maneuvered to sink the senior Gaetz's chances in 2016 of being named President at the University of West Florida.
Gaetz may have more trouble than Scott's taunts. The Florida Bar entered what it called a "grand jury phase" in investigating whether Gaetz's tweet violated the organization's rules of professional conduct.
The situation could prove to be a major distraction for Gaetz and give Scott a chance to ease into favored status with the President. And if Scott sticks to his hard-line position on Venezuela and Cuba, well, who knows how that might end?
Meanwhile … "Florida Bar now enters 'grand jury'-like phase in Matt Gaetz investigation" via Florida Politics — The Bar has now entered a "grand jury"-like phase in its roughly two-month-old investigation into U.S. Rep. Matt Gaetz over a tweet he addressed to President Donald Trump's former attorney Michael Cohen, a Bar spokeswoman said Wednesday. The Panhandle Republican is also a licensed Florida attorney, and a complaint lodged with the Bar in February questioned whether the since-deleted tweet violated the Rules of Professional Conduct binding the state's lawyers. The complainant's identity is still confidential.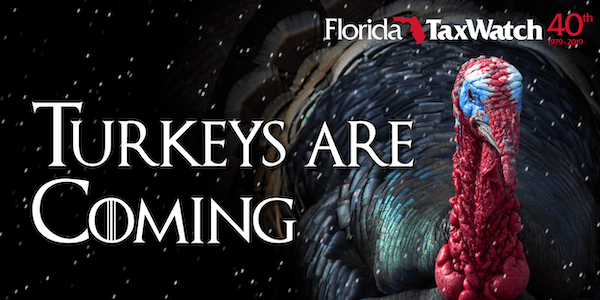 — SITUATIONAL AWARENESS —
—@RealDonaldTrump: Our Nation grieves at the unspeakable violence that took a precious young life and badly injured others in Colorado. God be with the families and thank you to the First Responders for bravely intervening. We are in close contact with Law Enforcement.
—@Nacovella: Democrats didn't oppose a single provision in the bill the Senate Republicans voted for on April 1st. It included 2018 & 2019 disasters + $600 million for Puerto Rico's bankrupt nutritional assistance program. Dems are playing politics to oppose Trump & this quote shows it.
—@MahoneysTheName: In Panama City for today's Trump rally. Spotted: the usual Trump merch stand, except this one is in the abandoned parking lot of a business which had its roof mangled by Hurricane Michael. The slow hurricane recovery will be the backdrop of everything tonight
—@SamanthaJGross: Hey guys. As y'all might remember, I met Mickey Fox after Hurricane Michael flattened the trailer he lived in with his wife near Panama City I was brought to tears tonight when @elizabethrkoh sent me (a) pic she took of his new trailer. FEMA set it up last week. Yes, last week.
—@LearyReports: Sen. Marco Rubio was among the warm-up speakers for Trump in Panama City Beach — a vivid sign of Trump's command these days. A day earlier, Trump campaign drew GOP donors, notably those from the longtime Bush network, to D.C. for kickoff.
—@MarcACaputo: Trump: "You got hit with a little hurricane called 'Michael'." Actually, it wasn't so little. And it was strong, among the strongest landfalling ever in Florida, a Category 5 storm
—@Robillard: A very telling thing about American democracy is that the maximum legal campaign donation is indexed to inflation, but the minimum wage is not.
—@GovRonDeSantis: This week, we celebrate National Small Business Week with @FLDEO by recognizing the value small businesses bring to Florida's economy. We will continue to support our entrepreneurs by reducing government costs and red tape whenever possible.
—@BillGalvano: Today @GovRonDeSantis signed comprehensive school safety legislation. I appreciate the Governor's partnership in our ongoing effort to enhance school safety and reduce the possibility a tragedy like the 17 lives we lost in Parkland will ever happen again.
—@AnnaForFlorida: Picked a moment when the news cycle would be thereafter dominated by @realDonaldTrump, (perhaps hoping we would forget that he even signed a bill to arm teachers!) did no press conference on the issue, but just made official a law a bill that even Republicans voted against. SMH.
—@Jose_D_Duran: Miami keeps losing major international events. LOL, oh well. Don't go complaining later on when there's no one in town to fill up hotel rooms, nightclubs, and restaurants.
—@MaryBeth_Tyson: I'm drinking tea in a styrofoam cup with a paper straw. Saving and trashing the planet all at once.
— DAYS UNTIL —
Mother's Day — 3; Florida Chamber Florida Business Leaders' Summit on Prosperity and Economic Opportunity — 13; Memorial Day — 18; Florida Democratic Leadership Blue conference and fundraiser — 30; U.S. Open begins — 35; Father's Day — 38; Florida Chamber Learners to Earners Workforce Summit begins — 40; First Democratic presidential debates in Miami — 48; Independence Day — 56; Second Democratic presidential debates in Detroit — 82; Florida Gators opens vs. Miami football — 107; St. Petersburg primary election — 110; UCF Golden Knights open vs. Florida A&M football — 114; FSU Seminoles open vs. Boise State football — 114; Labor Day — 116; "Joker" opens — 148; Florida Chamber Future of Florida Forum begins — 172; Scott Maddox trial begins — 179; 2019 General Election — 180; 3rd Annual Florida Internet and Television FITCon begins — 182; Iowa Caucuses — 270; Florida's presidential primary — 313; 2020 General Election — 544.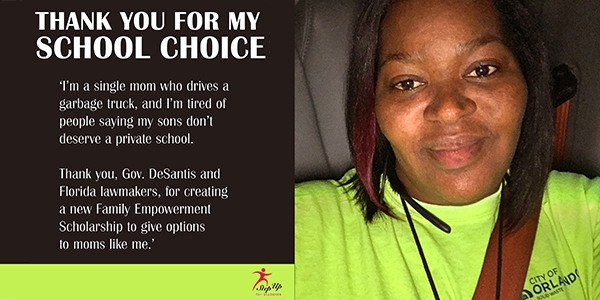 — TOP STORY —
"FBI to meet with Florida delegation to discuss Russian hacking" via Gary Fineout of POLITICO Florida — The FBI will hold a classified briefing with members of the Florida congressional delegation next week about suspected Russian hacking during the 2016 elections. The FBI is scheduled to meet with House members May 16. The agency will sit down Republican Sen. Rick Scott ahead of the delegation meeting. The FBI briefings were confirmed by three people with knowledge of the meetings who weren't authorized to discuss them publicly.
— THE ADMINISTRATION —
"Ron DeSantis signs arming teachers bill, law goes into effect Oct. 1" via Emily Mahoney of the Tampa Bay Times — With little fanfare, DeSantis signed a bill Wednesday that allows teachers to be armed in classrooms of public schools. For teachers and other staff to be armed, school districts must opt-in to the so-called "Guardian program," which allows teachers and other staff to volunteer to carry a gun on campus after getting screened and trained by a sheriff's office. That program was passed by state lawmakers last year in response to the Feb. 14 Parkland massacre, but it didn't allow teachers who "exclusively perform classroom duties" to carry guns, partly on the urging of former Gov. Scott.
"DeSantis hits Legislative Session highlights during address to business leaders" via Ryan Nicol of Florida Politics — Speaking at the mid-year meeting of the Greater Fort Lauderdale Alliance Wednesday, Gov. DeSantis highlighted how he believes his legislative victories this past Session will help aid the business community in South Florida and across the state. DeSantis was the keynote speaker at the event, which was held at the Pier Sixty-Six Hotel & Marina in Fort Lauderdale. The Governor was introduced by freshman state Rep. Chip LaMarca, who called DeSantis "immensely capable." LaMarca has served for years at the local level with both the Lighthouse Point City Commission and the Broward County Commission. "Gov. DeSantis is the fourth Governor I've had the pleasure to work with and I couldn't give you a better report," LaMarca said.
"DeSantis unmoved by criticism from suspended Sheriff Scott Israel" via Anthony Man of the Sun Sentinel — DeSantis on Wednesday rejected suspended Broward Sheriff Israel's contention that the Governor removed him from office because of politics. "The Parkland families are people that I have listened to on different things. Doesn't mean I agree with them on everything. But I think that in this instance, obviously, there were major failures of government." He said Israel will be able to make his argument to the Florida Senate and see "if they buy them, then vote for him."
"Is Florida going green? New leaders highlight environmental agendas" via Skyer Swisher of the Sun Sentinel — On Tuesday, DeSantis touted his environmental accomplishments at an event in Miami. "We are in a much better place than we were a year ago in respect to these issues," DeSantis said Tuesday. Last year, national media broadcast images to potential tourists of green, soup-like gunk in Florida's waters and piles of rotting fish on Treasure Coast and Gulf Coast beaches. While Broward, Palm Beach and Miami-Dade were spared the worst, beaches had to be briefly closed because of red tide.
Assignment editors — DeSantis will make three public appearances across the state to highlight successful education initiatives. DeSantis will join Sen. Manny Diaz, Jr., and Rep. Jennifer Sullivan, 8:30 a.m., Potter's House Christian Academy, 5732 Normandy Blvd, Jacksonville. Senate President Bill Galvano will join the trio later, 11:15 a.m., Mt. Moriah Christian Fundamental Academy School, 3500 18th Avenue South, St. Petersburg. Diaz, Sullivan and DeSantis will be accompanied in the afternoon by Lt. Gov. Jeanette Nuñez, 2:30 p.m., William J. Kirlew Junior Academy, 18900 Northwest 32nd Avenue, Miami Gardens.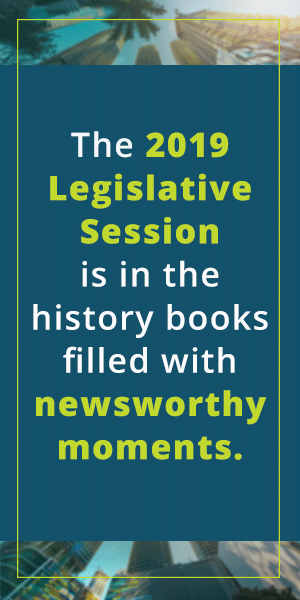 — POST-SESSION —
"FEA summit to discuss Legislature's 'attack' on public schools" via Ryan Nicol of Florida Politics — The Florida Education Association has announced an upcoming summit to discuss the state of Florida's public schools after several education reform measures were approved by state lawmakers. The summit, titled "Bringing Voices Together: An Education Summit for Florida's Public Schools," will take place at the Hilton Orlando on May 18 from 10 a.m. until 4 p.m. "If public education is going to have a future in Florida, it's time for the people who care about our public schools to step forward and take control of the conversation," said FEA President Fedrick Ingram. The FEA opposed multiple bills ushered through this Session by the GOP-controlled legislature, including an expansion of private school vouchers and a bill allowing teachers to be armed after undergoing training as part of the state's Guardian Program.
"Amendment 4 leader says new law slows, but doesn't stop ex-felons from voting"via Steven Lemongello of the Orlando Sentinel —The leader of the Amendment 4 campaign says newly approved legislation requiring ex-felons to pay all fines and restitution before they can regain their right to vote was not a defeat for his movement.
"'The voters were not heard:' ACLU considers legal action on felon voting rights legislation" via Mitch Perry of Florida Phoenix — A coalition of groups is urging DeSantis to veto legislation that requires felons to pay all fines and restitution before they can register to vote. "The ACLU and a variety of others are certainly exploring the litigative options," said Kirk Bailey, the political director of the civil liberties group in Florida. "There are elements of the bill that are in our view unconstitutional and present significant opportunities for challenge, so we're evaluating those right now." Republicans are under criticism that new requirements to make felons pay before voting upends the will of voters who approved Amendment 4 last fall.
"Criminal justice reform bill could lead to stricter sentences for some" via Ryan Dailey of WFSU — HB 7125 makes a significant change to who can be sentenced as a "prison releasee reoffender." But one piece of the measure would make more people eligible for mandatory minimum sentencing. Matthew Hasbrouck with the state Office of Economic and Demographic Research sits on the Criminal Justice Impact Conference. He explained how the provision works: "This amends 775.082 — expanding the pool of offenders eligible for a mandatory minimum sentence for a prison releasee reoffender — by adding that they committed one of a list of offenses within three years after being released from a county detention facility following incarceration from an offense for which the sentence pronounced was a prison sentence." Prison releasee reoffenders, under Florida's law, get an automatic mandatory minimum sentence.
"Builders and tree advocates agreed on how to protect Tampa's canopy, but new legislation could gut their efforts." via Charlie Frago of the Tampa Bay Times — Trees were a battleground issue for years at Tampa City Hall before council members last month approved an historic compromise between builders and tree advocates. A week later, state lawmakers passed a property rights bill that is likely to remove much of its impact. Though still awaiting the signature of Gov. DeSantis, House Bill 1159 would stop Tampa from doing much of what the ordinance set out to do. Local governments would be barred from regulating the removal, replanting, pruning or trimming of a tree on private property if a licensed arborist determines the tree poses a danger.
"Ben Albritton pleased by child welfare wins, optimistic about de-licensing future" via Jacob Ogles of Florida Politics — Albritton came to session this year no stranger to Tallahassee. The Bartow Republican spent eight years in the Florida House before his election to the Senate in November. But he certainly enjoyed a different level of autonomy and agency and he moved chambers. "I'm a relationship guy. I invest in people," he said. "In the Senate, that's significantly more important." The top priority for Albritton this session was a child welfare bill (SB 262) that won approval in both chambers. It requires a steady stream of communication between state officials, birthparents, foster families and all others involved in the care of a child. Other matters, like de-licensing, were left undone, but he still feels confident positive advancements occurred.
Anna Eskamani guests on newest "Fluent in Floridian" — The first Iranian-American to hold public office in Florida ran a campaign rooted in her identity and values, and it paid off when she overwhelmingly won House District 47 in Central Florida. She fights for women, children, immigrants and all of her constituents back home, but she's also fighting for a more representative form of government. In the newest episode of Fluent in Floridian, SalterMitchell PR Founder + CEO April Salter sits down with Eskamani to discuss her first Legislative Session, her campaign's authentic voice and how she's helping to build new leaders. The podcast can be heard here.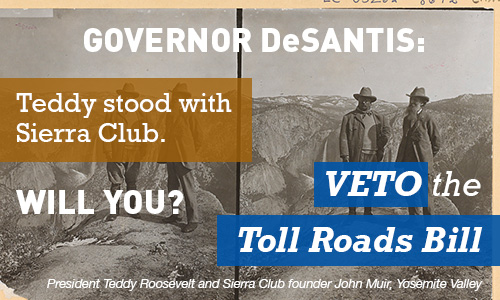 — STATEWIDE —
Assignment editors — Agriculture Commissioner Nikki Fried will join state Sen. Oscar Braynon II, Rep. Shevrin Jones, Pembroke Pines Commissioner Angelo Castillo, and the Florida Department of Agriculture and Consumer Services' Office of Agricultural Law Enforcement for a press conference on gas pump skimmer fraud in South Florida. That's at 11 a.m., Shell Gas Station, 1720 S. University Drive, Miramar.
"Climate change litigation could wreak havoc on Florida's economy" via Drew Wilson of Florida Politics — During the George W. Bush Administration, little was done on the climate change front, so environmental activists took to the courts. They weren't very successful. Now attorneys are rolling out the same strategy at the local level, recruiting cities as plaintiffs in state-level public nuisance lawsuits against major energy companies. But the possibility of a state court ruling in a city's favor exists. If that were to happen, the consequences could be dire for everyday Floridians. Utility companies simply provide power to users. If they had to pay out due to a court judgment, that expense would be passed on to customers through higher rates just like other costs such as storm recovery. The manufacturing sector, which uses a large amount of power, would be particularly hard hit.
"Florida prisons targeted over solitary confinement" via Ana Ceballos of the News Service of Florida — Florida is an "outlier" in prison systems across the nation when it comes to the use of solitary confinement, according to a federal lawsuit that alleges the state Department of Corrections is violating the constitutional rights of inmates. Attorneys with the Southern Poverty Law Center named the state agency and Secretary Mark Inch as defendants, which contends state prison officials "discriminate against people with disabilities in its use of isolation" and are "deliberately indifferent to the substantial risk of harm caused" by isolation policies. Florida's prison system is "widely overusing" the practice of solitary confinement to manage inmates, sometimes locking them up in cells that are no bigger than a parking spaces over often-minor infractions.
Assignment editors — Representatives of the Southern Poverty Law Center, Florida Legal Services, and the Florida Justice Institute will announce legal action on behalf of thousands of people who are or will be in isolation in Florida prisons against the Department of Corrections to challenge the use of solitary confinement, 11 a.m. Eastern time, the Florida Press Association media room, 336 E. College Ave., #100, Tallahassee.
"Whistleblowers describe culture of racism, abuse and cover-ups at Florida prison" via Ben Conarck of the Florida Times-Union — A dozen former and current employees at Santa Rosa Correctional Institution described a culture of abuse, bullying, racism and administrative cover-ups in the mental health dorms. Officers selected inmates they had problems with for unsanctioned forms of punishment: to include physical violence or withholding their food to the point where prisoners lost considerable weight, employees said. "It frustrates us and makes us angry every time this happens and we report it and these officers are still there working," said Betty Young, a former activities technician. "They won't fire them because they're so short on staff, and they keep them." Several employees complained all the way to the top — Warden Walker Clemmons.
'Schools of Hope' plan is just now taking off. Tampa, Miami are first in line." via Marlene Sokol of the Tampa Bay Times — The controversial "schools of hope" concept, championed by Commissioner of Education Richard Corcoran when he was Speaker of the House in 2017, set out to lure high-quality charter school operators to Florida, provided they established campuses in areas of poor school performance. Lining up the operators took awhile. But now two of them are ready to do business, even as the program continues to be challenged in court. The Knowledge is Power Program, known as KIPP, is operating in Miami and Texas-based IDEA Public Schools is preparing to open four schools in Tampa.
First on #FlaPol — "Conduent CEO to step down, nearly one year into SunPass saga" via Noah Pransky of Florida Politics — The CEO of Conduent, the embattled tech company at the center of Florida's SunPass saga, told investors Wednesday he will be stepping down following another disappointing quarterly report. Ashok Vemuri broke the news on Conduent's quarterly call, as the company aims to put out fires on a number of fronts. Wednesday marks the 342nd day of SunPass problems, an issue that began on June 1, 2018, when Conduent took billing systems offline for what was supposed to be just a six-day upgrade. A company news release said Vemuri will remain on the job until his successor is named "to ensure an orderly transition … which the Board expects to occur during the third quarter of 2019."
— ROOM FOR IMPROVEMENT —
A new health and safety report out from the Robert Wood Johnson Foundation put Florida ahead of some states in terms of health and safety metrics but highlighted areas that are lagging. 
The findings show "that more work needs to be done to ensure the health and safety of residents against emerging infectious diseases, terrorism and extreme weather conditions," writes Christine Sexton for The News Service of Florida. 
— Good: Florida earned top marks in health security surveillance and incident and information management, meaning the state has a strong capability to monitor and detect health threats and deploy resources to people in need of health services. 
— But: Florida had a "lackluster" performance in a category that examined relationships between households, health organizations and agencies. "The state also lagged behind in two other categories: health-care delivery and countermeasure management."
— Unsettling trend: Vaccination rates for the elderly and young children were just below the national score of 6.5 out of 9. "The score regarding vaccinations came amid an outbreak of hepatitis A. Florida has had a reported 1,037 cases of the liver disease this year, nearly double the amount reported for all of 2018, according to numbers posted on the state Department of Health website."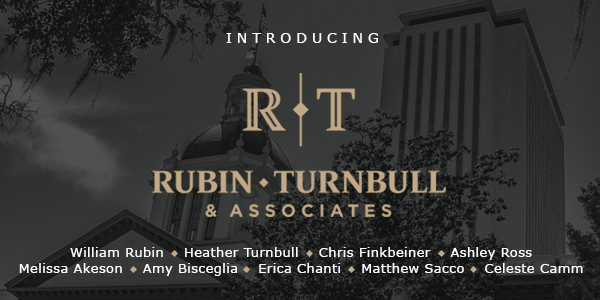 — TRADE TIME —
One of the state's largest business advocacy organizations will be underscoring the importance of trade during May. 
The Florida Chamber said "Florida was made for trade" in a news release highlighting "World Trade Month." 
— One example: Florida's warm coastal waters are home to many ports like JAXPORT, the state's top container port complex by volume. The other 14 seaports in the state are all important cogs in the state's $1 trillion economy.
— Bon voyage!:  More than 37 percent of manufactured goods head out through a Florida port, including products produced by more than 61,000 Florida-based companies. "Florida is not just a great place to live and do business, but has an incredibly diversified economy," said Florida Chamber chair Bob Grammig. Graming said the global trade hub created by Florida's ports leads to more jobs and opportunities for companies in the state. 
— Some history: World Trade Month traces its roots back to 1935, when President Franklin Delano Roosevelt set aside the third week of May as "World Trade Week," an event that is still recognized annually by presidential proclamation.
— LOCAL —
"Fort Lauderdale considers undoing election reforms to bring in much more campaign money" via Brittany Wallman of the South Florida Sun-Sentinel — By a vote in the near future, Fort Lauderdale's City Commission plans to quadruple the amount a person can contribute to a city election campaign, from $250 to $1,000. They also will reverse a ban on campaign contributions from Political Action Committees and corporations. All five members of the City Commission said they support increasing the contribution limits. The new, $1,000 ceiling and the permission to accept money from PACs and businesses would match what's allowed under state law, city officials said. "The cost of campaigning certainly has increased," Mayor Dean Trantalis said.
"Orlando employers have a problem: Low wages are prompting workers to leave for better jobs" via Chabeli Herrera of the Orlando Sentinel — Low compensation — whether it be through wages or benefits — is one of the top reasons employers are struggling to keep talent at a time when Orlando's labor force is larger than any time in its history, according to a survey conducted by OrlandoJobs.com. A record 1.35 million workers were employed in the Orlando metropolitan area as of March, the most recent date for which data is available from the Bureau of Labor Statistics. And many of them are employed in the low-wage jobs common in the region's dominant tourism industry. According to the latest numbers from BLS, Orlando ranks dead last among the nation's 50 largest cities for its median hourly wage: $15.94.
"Osceola voters to decide on extra penny for transportation that would put county at state's highest level" via Ryan Gillespie of the Orlando Sentinel — The referendum to add a penny to the county's sales tax was brought forward in February by county commissioners who said they need the $67 million annually the penny will generate to tackle desperately needed road projects. If approved, Osceola voters would join Hillsborough as the only Florida counties to reach the 8.5-cent state cap on sales taxes. 
"Daniella Levine Cava announces more than $830K raised in Miami-Dade mayoral run" via Ryan Nicol of Florida Politics — Levine Cava currently represents District 8 on the County Commission, a position she's held since 2014. "The grassroots enthusiasm and support that our campaign has received in just the first month is overwhelming — we surpassed our goals and shattered expectations," Levine Cava said in a statement. Levine Cava announced her run on April 2. She would be the county's first female Mayor, if elected.
"A board tried to stop Miami-Dade from spending special tax on road repairs. It failed" via Douglas Hanks of the Miami Herald — The historic fight to block Miami-Dade from spending its half-percent transportation tax on road resurfacing projects ended with a lopsided vote to continue using the money for asphalt and filling potholes. Ten County Commissioners voted to overrule the first attempt by an oversight board to veto a county decision on transportation spending. At issue was a $1.7 million budget for resurfacing roads across Miami-Dade. Voters formed the board in 2002 to oversee what was then a new half-percent sales tax for transportation projects. The Citizens Independent Transportation Trust confrontation over road resurfacing was the first time the volunteer board tried to exercise that authority. "It's a question of priorities," Javier Betancourt, the board's new director, told the board.
"Surterra to open Miami medical marijuana dispensary" via Ryan Nicol of Florida Politics — The dispensary will be the 24th Wellness Center in the state. The store is at 6647 South Dixie Highway in Miami's Dadeland area. A release from the company says the grand opening will run from 10:30 a.m. until noon. Local government officials, medical marijuana advocates and others will be in attendance. The newest Surterra store will be the company's second in Miami-Dade County, joining its Miami Beach location. Surterra currently operates 300,000 square feet of canopy throughout the state and has contracts to grow to over 500,000 square feet of cultivation by the middle of 2019. The Dadeland location will feature kitchen and garden areas as well.
"Miami Beach imposes new rules for spring break but agrees to apply them narrowly" via Kyra Gurney of the Miami Herald — Miami Beach wants to avoid a repeat of this year's wild spring break, which made international headlines for videos of young people fighting on the beach and on city streets and ended with several police officers injured. But the challenge for lawmakers has been finding a way to tame the party atmosphere without harming local businesses or inviting complaints from civil liberties groups. The City Commission passed a range of new restrictions on Wednesday including rules to keep promoters from advertising events at South Beach bars and clubs during peak tourism periods, which they hope will prevent unauthorized events from bringing crowds to the entertainment district.
"Pensacola Beach is running out hotel rooms as tourism demand grows, experts say" via Melissa Nelson Gabriel of the Pensacola News Journal — "We are seeing more and more interest in Pensacola, but we do not have any large hotels coming on board at Pensacola Beach," said Steve Hayes, director of Visit Pensacola, the county's tourism development agency. Hayes said the limited space at the beach is leading to greater occupancy rates at hotels and vacation rentals in downtown Pensacola and in other parts of the county. It's also driving the decision to build more hotels throughout the county. "As we grow the destination, we are seeing more development inland," he said.
"Tampa's e-scooter pilot program rollout expected by June" via Veronica Brezina-Smith of the Tampa Bay Business Journal — Tampa's e-scooter pilot program vendors are ready to take on the city. The one-year Shared Motorized Scooter Pilot Program was slated to be underway by early April with three scooter operators, but the city recently added a fourth vendor to the mix and had some concerns regarding scooter safety. The program is now expected to start by the end of this month or in June, Jean Duncan, transportation and stormwater services department director, told the Tampa Bay Business Journal in an email.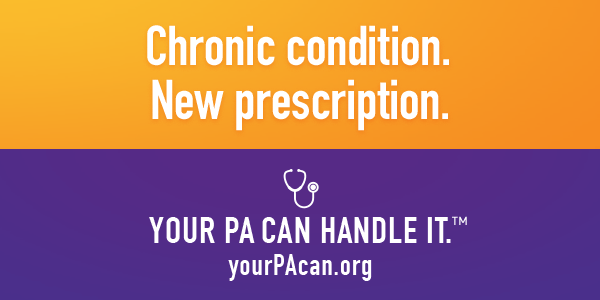 — D.C. MATTERS —
"Marco Rubio: 'There is no loyalty to Maduro' among Venezuela's elite" via Frances Martel of Breitbart — Venezuelan socialist dictator Nicolás Maduro's days are numbered because his inner circle has no personal loyalty towards him or his ideology, and, after last week's military uprising, Maduro now knows it, Rubio told Breitbart News in a conversation Monday. Rubio, who has become one of the most prominent voices in Congress on the spread of communist ideology in 21st century Latin America and plays a key role advising the White House on Venezuela, added that Maduro's decision to shut down three of the country's private airports in the aftermath of the uprising led by legitimate Venezuelan President Juan Guaidó indicates he suspects at least some around him are plotting their betrayal.
"Rubio in 2012: 'No one can be above the law, not even the Attorney General'" via Steve Contorno of the Tampa Bay Times — "No one can be above the law, not even the Attorney General," Rubio says in the clip. He added: "I think an attorney general held in contempt of Congress is someone who should resign." The video's unveiling comes on the same day the House Justice Committee voted along party lines to hold Attorney General William Barr in contempt for failing to deliver an unredacted copy of the Mueller report and ignoring other subpoeanas.
"Florida members battle as House panel recommends finding William Barr in contempt" via Scott Powers of Florida Politics — As the U.S. House Judiciary Committee voted Tuesday to recommend holding Attorney General Barr in contempt of Congress, five Florida members took strongly partisan and opposing debate sides, with Democratic U.S. Reps. Ted Deutch, Val Demings, and Debbie Mucarsel-Powell supporting and Republican U.S. Reps. Matt Gaetz and Greg Steube opposing. The extraordinary committee decision, 24-16, along party lines, sends the resolution to the floor of the U.S. House of Representatives. Approval there would set up a showdown between Congress and the executive branch administration of President Donald Trump over Barr's refusal to respond to the committee's subpoena with the full investigative report and background documents from the Special Counsel Robert Mueller investigation of Russian interference in the 2016 presidential election.
"Rick Scott wants the U.S. Navy to block Cuba and Venezuela's oil trade" via Alex Daugherty of the Miami Herald — Scott said the U.S. should consider a naval blockade of Cuba to enforce existing sanctions on Venezuela's oil industry, which remains under Nicolás Maduro's control. Scott's announcement is the latest escalation in rhetoric after Juan Guaidó failed to oust Maduro last week. "It's clear that the United States needs to consider using naval assets to block the flow of oil between the two dictatorships," Scott said. "The President has floated the idea of a full embargo on Cuba. I agree with him wholeheartedly. We need to take action NOW to capitalize on Maduro's weakness and end his brutal regime. Cut off Cuba, and you cut off the political forces supporting genocide in Venezuela."
"Tomato negotiations continue but end of agreement is reality" via Tim Karst of The Packer — The Department of Commerce sent what one Florida source called a "new and constructive proposal" to Mexican tomato exporters May 3. However, one distributor in Nogales said May 6 that no deal has been struck yet between Mexican growers and the Department of Commerce. While one source in Florida said the industry was looking forward to hearing the Mexican response to the proposal, there is an expectation that the Commerce Department will terminate the suspension agreement May 7, as it has earlier indicated it will do. There is nothing preventing negotiations for a new suspension agreement from continuing after May 7, the source pointed out.
"Former Cape Coral resident now leading the ATF. She's the first woman to head the agency" via Brooke Baitinger and Michael Braun of the Fort Myers News-Press — The new acting deputy director of the Bureau of Alcohol, Tobacco, Firearms and Explosives has her heart in Southwest Florida despite leading an agency based in Washington, D.C. Regina Lombardo, 56 and known to everyone as "Reggie", looks fondly on her days in Fort Myers and Cape Coral. "It's been a ride," she said, adding that the first female acting director aspect "feels really profound." Lombardo said being the first female was never at the forefront of why she was at ATF. "It's an agency that regulates gun laws," she said, and not really a place a lot of women generally think of or naturally gravitate to. "I hope to change that."
Spotted: Brian Ballard in "Steven Mnuchin speaks to top Trump donors a day after rejecting tax returns' release" via The Washington Post — Treasury Secretary Mnuchin addressed a group of top donors backing President Donald Trump's re-election Tuesday evening, making an unusual political appearance at a gathering that included industry executives his agency is tasked with regulating. …Among the fundraisers in attendance at the kickoff event for the Trump Victory Finance Committee were … Thad Beshears, an executive of Florida-based Simpson Nurseries [and brother to Florida Business and Professional Regulation Secretary Halsey Beshears], and Ballard, according to an attendee who spoke on the condition of anonymity.
— 2020 —
"Inside how the Trump campaign plans to win Florida again in 2020" via Will Steakin and Rachel Scott of ABC News — This time, the re-election team is getting a head start to ensure Florida isn't such a nail biter. The campaign has key staff already in place nearly a year and a half before voters head to the polls in 2020 and thousands of volunteers ready to hit the pavement for the president. Regional Director Alex Garcia, who was deputy state director and director of Hispanic initiatives in 2016 cycle, has led the 2020 efforts down in Florida, with other paid staffers set to join the ranks by the end of May. The campaign has been holding voter registration workshops with staffers on the ground conducting the training ahead of Trump's rally in Florida, a campaign official told ABC News.
"Kamala Harris is trying to reset her campaign by taking on Trump" via Astead Herndon and Jonathan Martin of The New York Times — [T]wo recent events — Harris' insistent questioning of Attorney General William Barr at the Senate Judiciary Committee hearing last week, and Joe Biden's multiday spat with Trump — have been clarifying moments for Harris and her aides, demonstrating the value of elevating her voice of opposition to the president and seeking direct confrontation with the White House, according to advisers. Her campaign is also drawing on internal polling of early nominating states showing that Democratic primary voters are consumed with defeating Trump. … "I'm running against President Trump because I think he should not be president," [Harris] said — but her spokeswoman said the Senator is eager to "prosecute the case" against Trump, invoking a phrase Harris has used intermittently.
"Female candidates for president still face bias in 2020" via Shawn Zeller of CQ Roll Call — A new report from Georgetown University's Center on Education and the Workforce contends the candidates who include four senators, Kirsten Gillibrand, Kamala Harris, Amy Klobuchar and Elizabeth Warren, along with Hawaii Rep. Tulsi Gabbard and author Marianne Williamson face a deficit that's "still too substantial to ignore." The reason women remain so underrepresented in political office is not because they face discrimination at the ballot box, but because so few run, which may well be the result of underlying sexism. Men are much more likely than women to view themselves as strong candidates for elective office. So, women tend to wait until they have more political experience.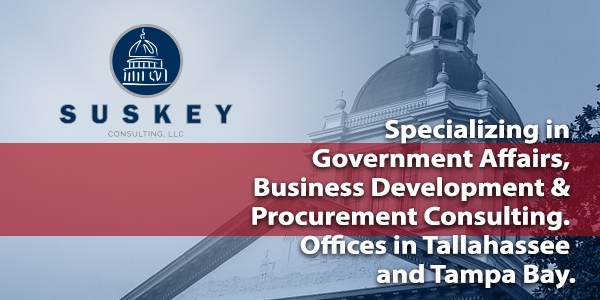 — OPINIONS —
"Trump's cutting aid to Central America. It's one of the dumbest ideas in recent U.S. history" via Andres Oppenheimer for the Miami Herald — I've seen many presidents do many stupid things over the years, but Trump's decision to cut foreign aid to Central America ranks among the dumbest. Citing an increase in undocumented migrants from violence-ridden Guatemala, El Salvador and Honduras to the southern U.S. border, Trump announced that he will cut more than $450 million in U.S. aid to those countries. Trump claimed that the three countries' governments "haven't done a thing" to stop migrants heading to the U.S. border. In fact, much of the aid does not go to these countries' governments, but to U.S.-funded nongovernmental organizations that help fight crime, corruption and hunger. Trump's decision is not only counterproductive, it will further increase China's growing influence in the region.
"Matt Gaetz: Disaster relief money being held hostage by Democrats" via the Pensacola News Journal — It's shameful that House Speaker Nancy Pelosi and other Democrats are holding disaster relief money hostage by adding entirely unrelated items to emergency aid legislation. I can't help but think that if Michael had made landfall in a blue district, instead of one like ours that voted for Trump by a 40-point margin, that relief money wouldn't be experiencing this kind of holdup. Regardless of whether my suspicions are correct, the President has been a steadfast ally to us on this. We're going to get that relief, and I know Trump is eagerly waiting for Congress to get a bill to his desk.
"Lloyd Brown: It's the 'value' of education, not just what we spend" via Florida Politics — This year the Florida Legislature increased funding for public schools by $248 per pupil. Predictably, news stories and editorials complained it was not enough and that schools remain "underfunded." Such claims focus on inputs and ignore outputs. Education is a service. The amount spent on a service is less relevant than the value of the service. To some, merely throwing money at public schools is all important. They call it an "investment." Yet, they never produce any evidence that taxpayers get a decent return on their investment. It is incumbent upon those who continue to claim that public schools are underfunded, especially in Florida, to make a better case. Simply stating something as a fact is not a valid argument.
"Black boys will be the primary victims if teachers bring guns into the classroom" via Shevrin Jones for the Miami Herald — I proposed implicit bias training to be added to HB 7093 because research has found, for example, it's why people tend to view black boys as less innocent by the time they reach the age of 10. It's why black students are three times more likely to face out-of-school suspension or expulsion than their white counterparts for the same types of behaviors. It's why law enforcement undergoes implicit bias training in addition to firearms training.
"Wrongfully imprisoned? Florida should pay up" via Scott Maxwell of the Orlando Sentinel — For 14 years, Clemente Aguirre–Jarquin was wrongly incarcerated. He was accused of murder – and even sentenced to die – until someone else confessed to the crime, the Supreme Court overturned his conviction and prosecutors admitted they had no case against him. Theoretically, the state has rules to compensate people for wrongful convictions – $50,000 for every stolen year. But there are lots of obstacles. And Aguirre-Jarquin has been denied the money he's owed so far, partly because of the bizarre way the statute is written.
"After a decade on life support, Florida just killed growth management" via Orlando Sentinel editorial board — Growth management has barely been clinging to life since 2011, when Gov. Rick Scott — a relative newcomer to the state — put it on his hit list. That year, the Legislature went along with Scott and essentially got the state out of the business of reviewing development proposals. They left the task to local governments that, too often, lack the expertise or the inclination to do the job. All wasn't lost. Not yet. Citizens could still challenge local government decisions through a "consistency review." Put simply, that means if a city decided to allow apartments in an area where only single-family homes were allowed under the growth plan, a citizen or a group of citizens could ask a court to get involved.
"Peter Barsoom: Florida's medical marijuana program is on track, but only partway there" via Florida Politics — It is clear that Florida's new elected leaders are embracing medicinal marijuana as a viable treatment for patients. I commend their leadership, their efforts to increase patient access, and their support for new forms of delivery including edibles. I encourage Florida regulators to take the following steps to allow the market to best serve the needs of Florida patients. First, DOH should immediately expand patient access by awarding eight new licenses through a competitive application process. This would ensure that the most qualified companies are given fair consideration. Second, the state should issue rules for edibles with strong food safety and testing requirements to ensure patients have access to quality medical marijuana.
"Ban on straw bans is a win for facts over hysteria" via David Whitley of the Orlando Sentinel — The Legislature has banned the bans on plastic straws. I'd say we should all toast the bill with a long, tubular sip from a Big Gulp, but I don't want to upset anybody. People can get quite worked up about this issue, and rightfully so. Nobody wants to see a seagull choking on a Slurpee straw. And there's no doubt plastic pollution is a major environmental threat. But there's also no doubt straws barely contribute to the massive plastic blobs gathering in our oceans.
— MOVEMENTS —
"Fried names Christopher Pettit new Water Policy Director" via Ryan Nicol of Florida Politics — Agriculture Commissioner Fried has named Christopher Pettit, former Policy and Legislation Manager for Palm Beach County Utilities, the new Director of Agricultural Water Policy for the Department of Agriculture. "Addressing our state's water issues was one of my top priorities when running for this office, and today's appointment is an important step towards achieving that goal," Fried said. "Cleaning up our water — and keeping it clean for generations to come — requires bringing everyone to the table to find real, comprehensive solutions to our water concerns. Chris' deep experience with the management and conservation of Florida's water resources make him a natural choice to lead our efforts on water policy.
Personnel note — Patrick Gillespie promoted at DMS — Secretary Jonathan Satter made Gillespie the new Deputy Secretary of Business Operations. He had been Senior Director of Special Projects since late 2016. Gillespie previously was an account manager at Tallahassee-based PR firm CoreMessage, was the Department of Environmental Protection's press secretary, and was courts reporter for the Fort Myers News-Press. While at DMS, he has overseen two $30 million construction projects at the Florida Capitol, two statewide IT system rollouts, state healthcare initiatives, website redesigns, and other legislative priority projects.
New and renewed lobbying registrations:
Kathleen Curatolo: Collier Building Industry Association
Sherry McMillan: Barry University
Richard Watson, Richard Watson & Associates: Americans for Tax Reform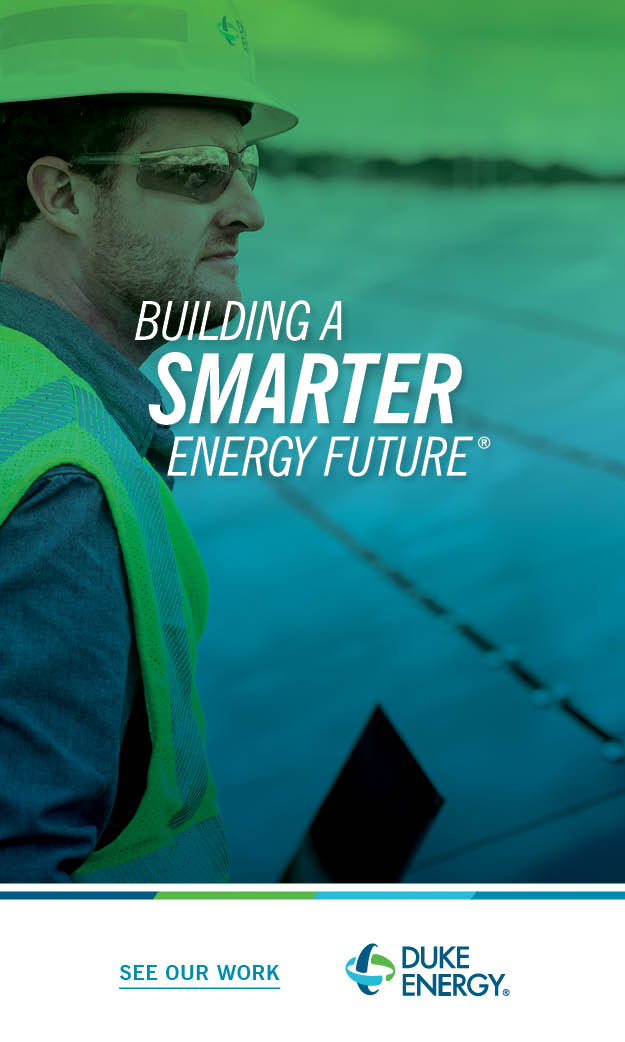 — SUNSHINE SPORTS —
There's just no luck like the Bucs' luck.
— Perspective: Tampa Bay Times columnist Martin Fennelly pens the meaning of the injury to Tampa Bay Bucs defensive lineman Jason Pierre-Paul in a must-read piece.
Things aren't good in Gainesville, either.
— Gator problems: Junior defensive back Brian Edwards was arrested Monday, charged with battery on his girlfriend. In late April quarterback Jalon Jones was accused, but not yet charged, of sexual battery. Jones has entered the NCAA transfer portal, the first step for moving to another college program.
One Florida pitcher is doing well abroad.
— No hitter: Oakland A's pitcher Mike Fiers threw his second career no-hitter Tuesday night in a 2-0 win over Cincinnati. He needed 131 pitches to complete the masterpiece. The game was delayed 90 minutes because of a lighting problem. Fiers is a 2003 graduate of Deerfield Beach High School, then attended Broward College and Nova Southeastern.
An ex-Packers GM is battling illness off the field.
— Health issues: Ted Thompson revealed he has an autonomic disorder that causes weakness and cognitive problems. He served as Green Bay's General Manager from 2005-17.
Golf pros can cart too, sometimes.
— Special exception: John Daly was given special permission to use a cart next week for the PGA Championship at the renowned Bethpage Black course. Daly's bad knee makes traversing the long and hilly course on foot almost impossible. He won the 1991 PGA Championship.
— ALOE —
Spectacular aerial photos of wildlife in surrounding Everglades — Birds, deer and of course, alligators, can be seen from a helicopter ride across the Everglades in this breathtaking photo gallery by Palm Beach Post photographer Bruce R. Bennett. The gallery is here.
— HAPPY BIRTHDAY —
Best wishes to political consultant Greg Keller.
—
Sunburn is authored and assembled by Peter Schorsch, Phil Ammann, Jim Rosica, Dan McAuliffe, and Drew Wilson.