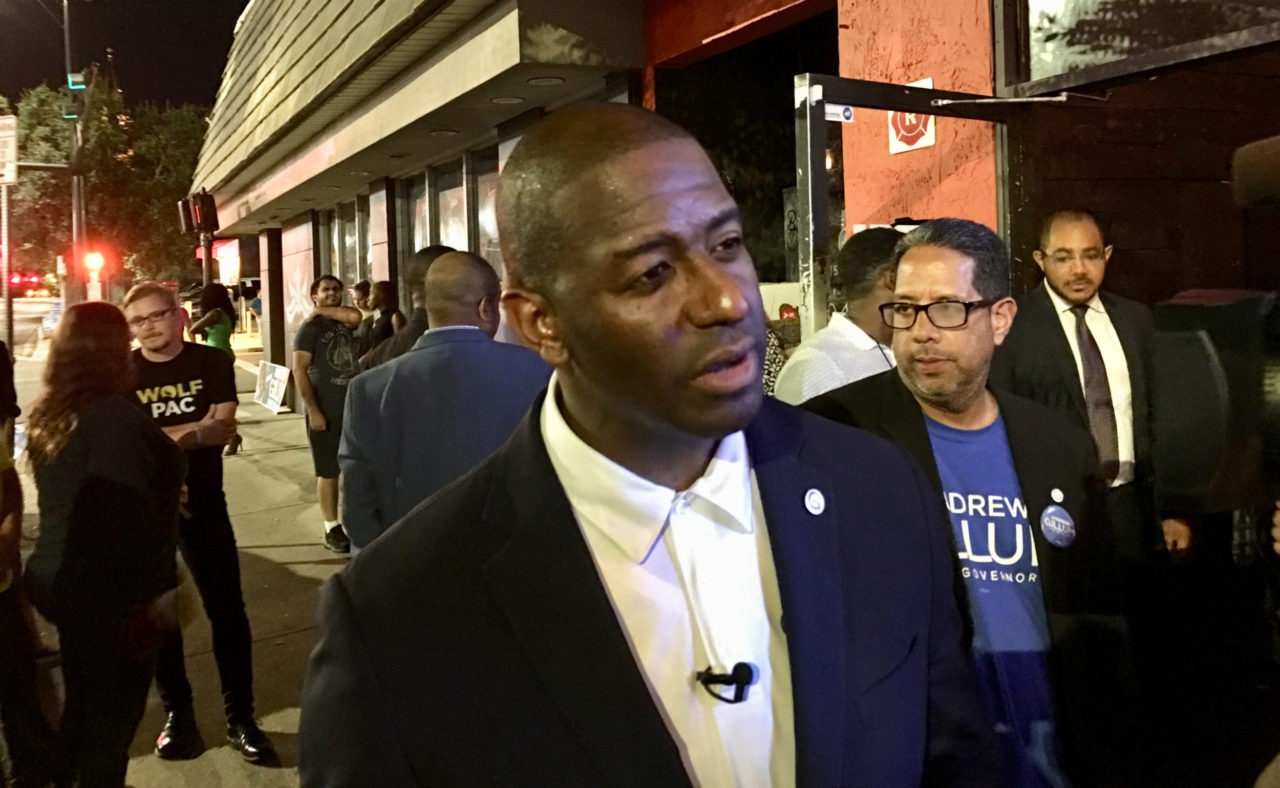 House members will hear about election issues in Florida.
When a Congressional subcommittee hosts a field meeting in Fort Lauderdale, former gubernatorial candidate Andrew Gillum will testify.
The House Subcommittee on Elections hold a special meeting at the Broward County Government Center on Monday at 10 a.m.
The nine-member committee, led by U.S. Rep. Zoe Lofgren, a California Democrat, has no Florida members. But the group has been holding hearings in states across the country. This one will be focused on "Voting Rights and Election Administration in Florida."
The meeting in Florida comes shortly after a revelation in Special Counsel Robert Mueller's report that Russians successfully hacked one Florida county's elections office in 2016.
While in town, committee members will hear testimony from eight witnesses. The most high-profile will be Gillum, now chair of Forward Florida.
Since his narrow loss in the Governor race last year, Gillum focused efforts on increasing voter participation.
He will likely discuss implementation of Amendment 4, a measure passed by voters to restore felon voting rights. The Democrat has been highly critical of the Florida Legislature's plans regarding court restitution before granting those rights.
"Amendment 4 — restoring ex-felon voting rights — got a million more votes than me. And a million more votes than @GovRonDeSantis," Gillum tweeted on Friday.
"The Governor would be well advised to veto this poll tax. Voters spoke loud and clear — we believe in second chances."
The committee will also speak with other witnesses, many who represent immigrant communities.
Marleine Bastien, founder of Fanm Ayisyen Nan Miymi (Haitian Women of Miami), will appear in the morning session with Gillum. So will Nancy Batista, Florida state director for Mi Familia Vota.
Anjenys Gonzalez-Eilert, executive director of Common Cause Florida, rounds out the morning list of witnesses.
Then the committee will hear from Juan Cartagena, president of Latino Justice PRLDEF (formerly the Puerto Rican Legal Defense and Education Fund).
Logan Churchwell of the Public Interest Legal Foundation also plans to testify.
So does Judith Browne Dianis, executive director of the Advancement Project, and Karen Wilkerson of the League of Women Voters of Florida.
The meeting takes place at the epicenter of controversy in the Florida recounts for Governor, Senator and Agriculture Commissioner last year. Supervisor of Elections Brenda Snipes resigned over irregularities.