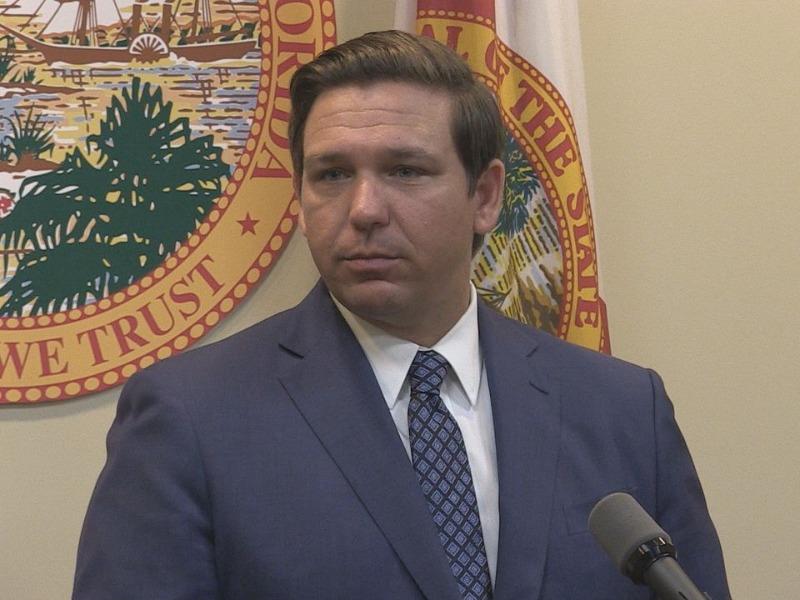 "The people of Florida should not have to accept these bad legislative actions."
The League of Women Voters of Florida (LWVFL) has authored a letter to Gov. Ron DeSantis requesting he veto four different bills passed during the recent Legislative Session.
In a letter signed by the group's President, Patricia Brigham, the League calls out "several dangerous and misguided bills" they say should not become law.
First, they highlight implementing legislation for Amendment 4 (SB 7066), which requires ex-felons to pay back court fines and restitution before having their voting rights restored.
"This election reform bill contains several important measures which will protect our democracy and ensure a fair and transparent election process," Brigham wrote.
"Unfortunately, the last-minute language creating unjustifiable barriers to returning citizens is counter to the purpose of Amendment 4 and outweighs any positive impact this bill might have had. The people of Florida deserve election security without this modern-day poll tax."
That's been a common refrain from Democrats, who have argued the bill is a form of voter suppression.
Next, Brigham took on HB 5, which took on an amendment regulating individuals who circulate petitions.
"This tax bill was amended at the eleventh hour to add unrelated language imposing unjustifiable barriers to citizens engaging in the political process," Brigham said.
"This dishonest politicking is counter to the principles of our democracy and unbecoming of our state legislature.
The LWVFL also named SB 7068 which provides for the addition of new toll roads in the state.
Brigham highlighted environmental concerns with the construction, writing, "This misguided highway bill will devastate natural habitats, use up precious state resources, saddle future generations with billions in costs, exacerbate urban sprawl, and provide little return for the people of Florida."
Finally, Brigham tackled the controversial bill (SB 7030) that would allow for school teachers to be armed after undergoing extensive training as part of the state's Guardian Program.
"Despite near-universal opposition from parents, educators, and law enforcement, this bill proposes to flood our schools with dangerous and unsecured firearms, endangering the lives of everyone who attends or works in our school system," Brigham wrote.
"While it includes some positive improvements regarding school safety, crime reporting, and mental health efforts, the decision to arm teachers is disastrously misguided."
While the LWVFL's letter notes these measures have some beneficial portions, they argue the negatives outweigh the positives.
"The people of Florida should not have to accept these bad legislative actions just because they are attached to good ones," Brigham said.
"Thankfully, we don't have to. The Constitution of Florida provides the people — through you, our Governor — with an alternative course of action."