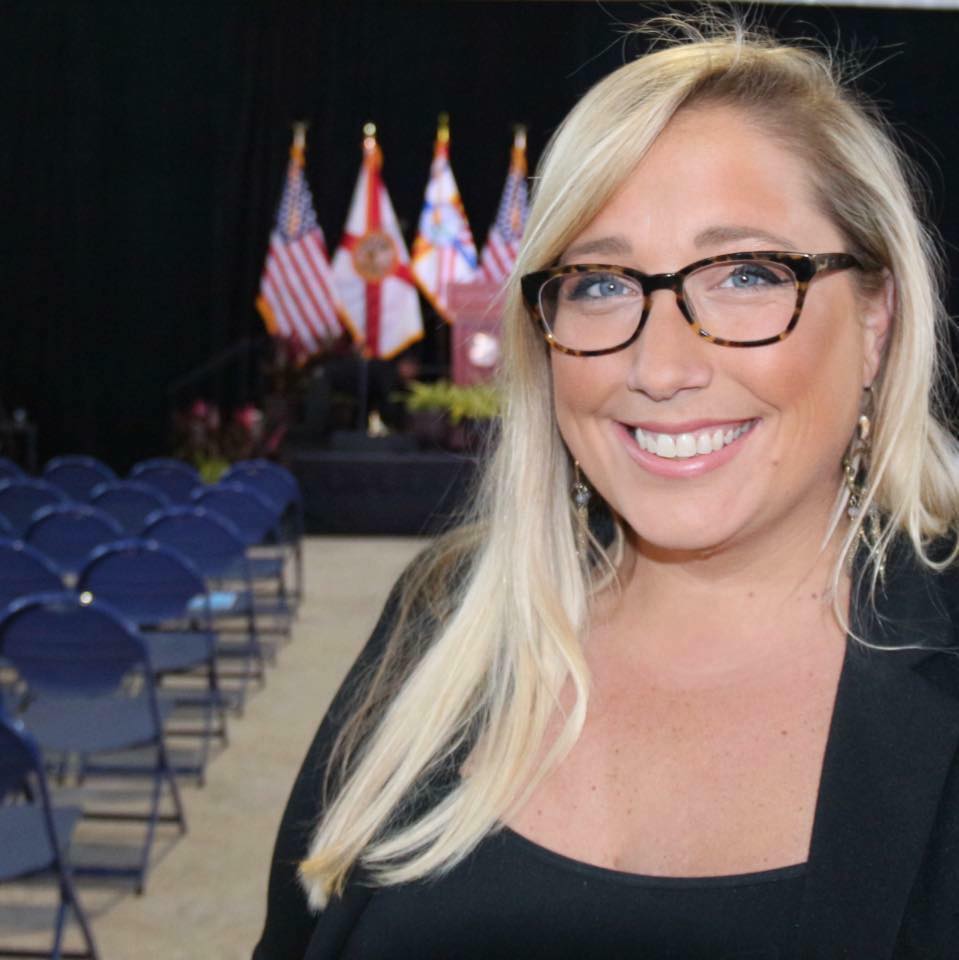 She added a social media and digital presence like never before.
Former Tampa Mayor Bob Buckhorn's longtime Communications Director Ashley Bauman will stay on for new Mayor Jane Castor, and that's probably a good thing for Castor.
Bauman joined Buckhorn's team late in the game, coming on board in 2015 to replace Ali Glisson who left her gig to work for Tampa Bay Lightning owner Jeff Vinik.
Bauman's unique style and millennial pizzazz (an attitude toward the job Buckhorn often called "hipster") immediately stood out.
Bauman not only took on the task of the day-to-day media relations required of the job, but she also added a social media and digital presence like never before.
Buckhorn's administration quickly became known for its sharp videos that showed Tampa at its finest along with its Mayor who would stop at nothing to make his city sparkle.
The pair seemed a match made in heaven. Bauman identified all of the right moments to capture in photos and videos and all the right quips to shoot out into clever tweets and Facebook posts.
And she did so all while maintaining what seemed to be a positive relationship with the media. She was accessible, but not too much so. She shared information but knew when to stay tight-lipped.
"Ashley is one of the best I have ever worked with. Fiercely loyal and immensely talented, she Tampa's media presence tenfold," Buckhorn said of his time working with Bauman.
So what will happen now as she builds a new relationship dynamic with a new Mayor?
For starters, Bauman's support for Castor wasn't all that much of a secret. She never directly said so, but it was clear she was team Castor from the get-go. The Democratic political strategist could often be seen hanging out with Castor's partner, lobbyist Ana Cruz. Once her boss gave the official word that he was endorsing Castor, Bauman opened up even more.
Clearly, she's already developed a rapport.
But Castor's made it clear she has no intention to be a Buckhorn clone.
"As technology advances, so does our means of communication," Bauman said. "You'll see the shift come along in how we do things."
That's likely to mean things like Instagram stories and shorter digital videos.
"People's attention spans have changed," she said. "That means going from two minutes to 30 seconds. There's a lot to pack into that."
Under Buckhorn, Bauman worked with the Mayor to tell Tampa's story. During her four years as Communications Director for him, she led a team of video producers and social media pros to tell Tampa's story through a series of annual themes established at the Mayor's State of the City address each year.
During her first year that was "We Built This." The next year it was "Stronger Together."
"It was during the [Trump] presidency where people felt uneasy about who they worked with or the God they loved," Bauman said.
The theme that year was meant to unite.
Following suit, Buckhorn's final marketing theme was "Finish Strong."
"As many articles point out, there's no farewell tour too strong for Bob Buckhorn," Bauman joked.
Castor might not be as forward facing, but Bauman said she and Castor want to continue being the city's storyteller.
"Mayor Castor is very pragmatic, but also, and what I think you don't know about her as mayor yet, she's really funny," Bauman said. "She loves this city, and she's willing to go anywhere to tell Tampa's story."
Bauman's not alone in her communications prowess. She has a "small but mighty team" of video producers who used to run the City of Tampa Television.
"Since me, they've had more of a digital media production presence and become more of a creative shop as opposed to these long form, hourlong shows," Bauman said.
She also a couple of people who execute social media.
"It's really a collaborative effort," she said. "I couldn't have done it without the people around me really lifting me up."
Others took notice. Tampa GOP political consultant Anthony Pedicini called her a "game changer."
"Ashley Bauman is an innovative, experienced player in the municipal space," he said. "She's added to the city's social media footprint and is a smart keep for our new Mayor Jane Castor."