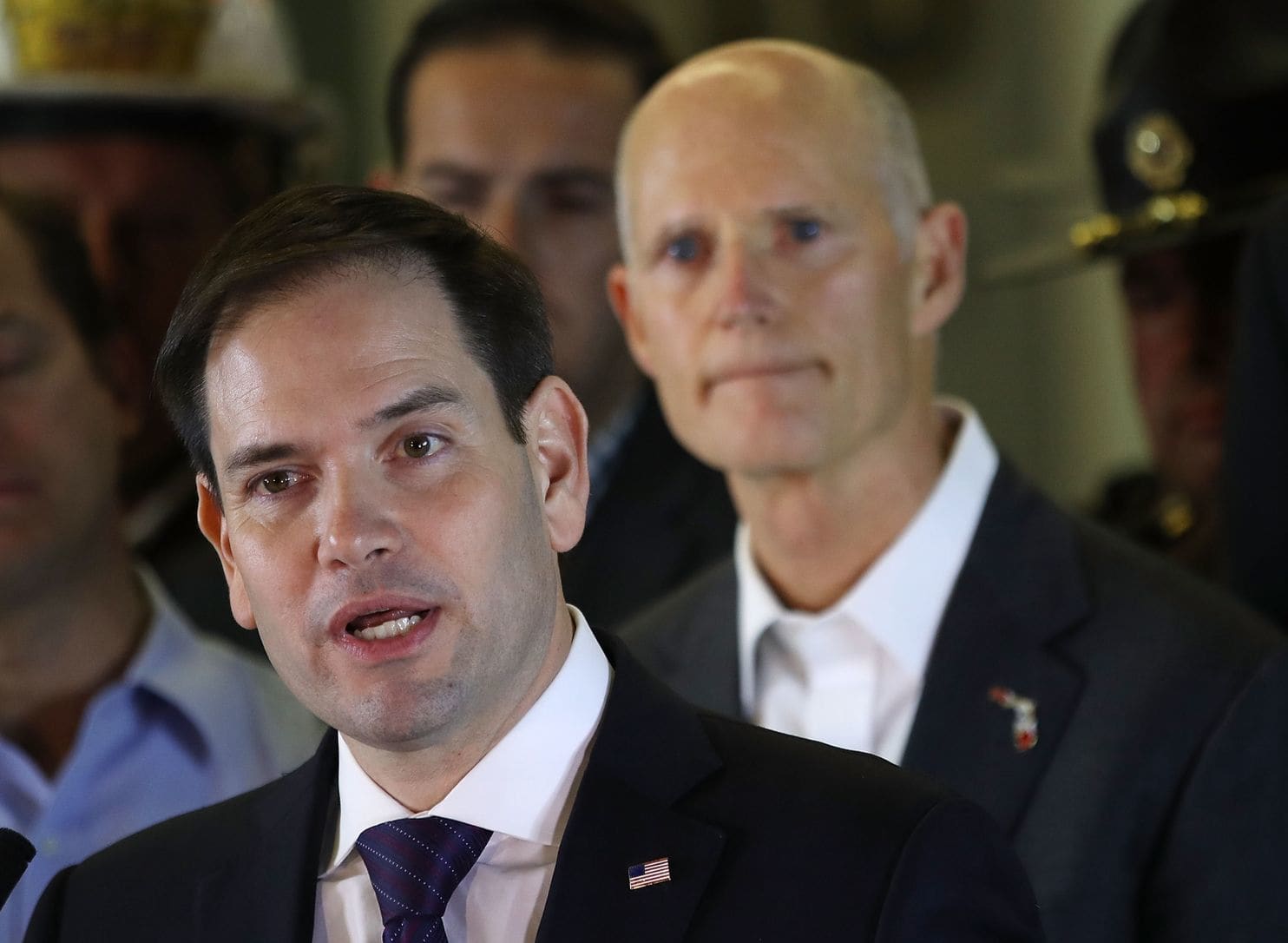 They took a stand against communist Cuba.
In a letter Tuesday, U.S. Sens. Rick Scott and Marco Rubio called for State Department attention to Cuba's practice of imposing "forced labor" on its doctors deployed globally.
"As of 2015, the Cuban regime had deployed more than 50,000 medical personnel for foreign medical missions in 67 countries—in essence, a global network of human trafficking that generated billions of dollars in revenue for the regime," wrote the Republican senators, joined by New Jersey Democrat Bob Menendez.
The letter spotlights how Cuban doctors in Venezuela were only allowed to treat supporters of President Nicolas Maduro.
In Brazil, the lawmakers charge the respective governments with working together to try to skirt U.S. sanctions, with the Cuban government drawing 75 percent of the medical professionals' salaries.
"Given that Cuban doctors participating in the Mais Medícos program were deprived of their full wages and their personal liberties were infringed upon, what is the Department of State's assessment of the respective liabilities of the former Government of Brazil, the Pan American Health Organization, and the Government of Cuba, and whether their respective actions violated international human rights law and U.S. laws relating to trafficking in persons?"
Cuban participation in that program has largely been phased out since Brazil's new right-wing President, Jair Bolsonaro, was elected.
The Senators call for restoration of the Cuban Medical Professionals Parole program, and demand that Cuba be upgraded to a Tier 3 country for human trafficking.
"As we continue our scrutiny of the Cuban regime's global activities, it is imperative that we receive a full assessment of how the State Department will support Cuban medical professionals working under such coercive conditions and what risks other governments and multilateral institutions will face for supporting Cuba's foreign medical missions.
"To that end, as members of the U.S. Senate, we will continue to investigate sources of direct and indirect support for Cuba's human trafficking campaigns," the letter concludes.
The full letter is here.