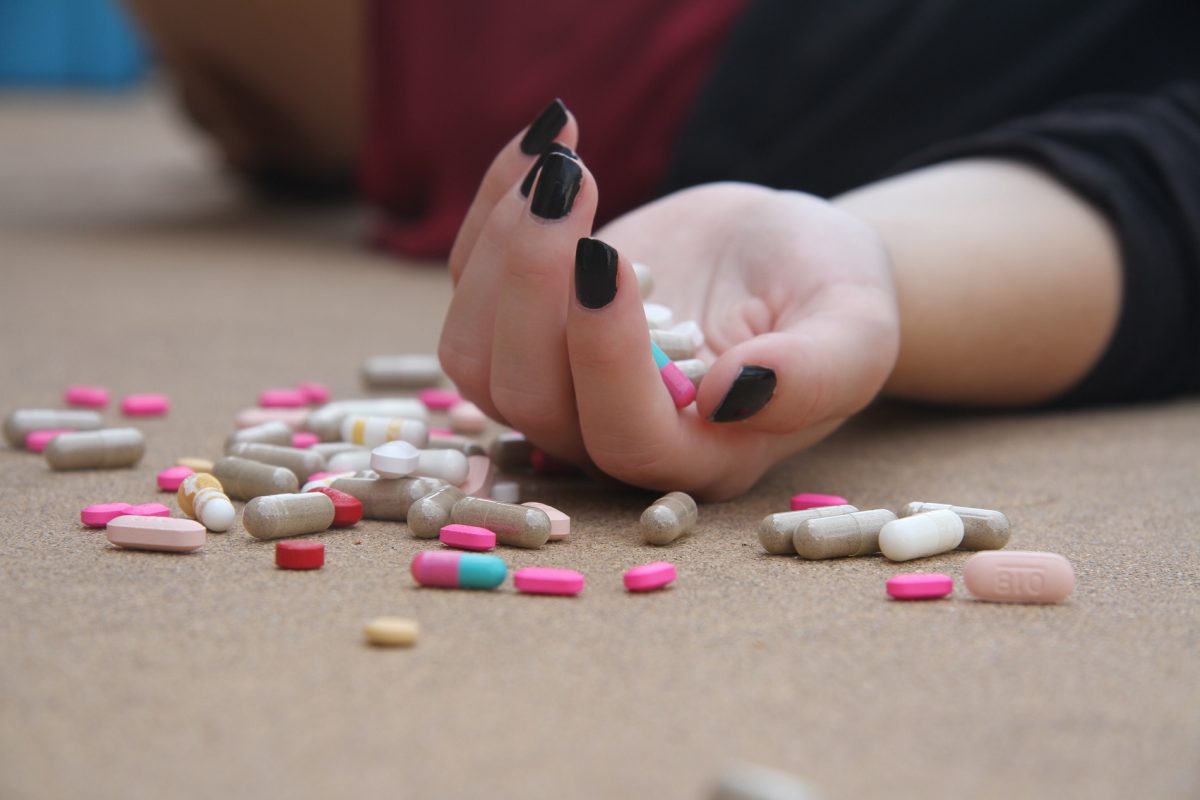 "It allows people to detox in a healthy and safe environment in lieu of the jail."
Beginning July 1, Pinellas County will have access to 10 beds for individuals suffering from drug or alcohol abuse. That's 10 more beds than the county currently has. 
By comparison, Hillsborough and Sarasota counties each have 30 beds available.
Pinellas County Commissioner Kathleen Peters, whose top priority has been mental health and substance abuse treatment, worked with the Hillsborough mental health and substance abuse treatment program ACTS to create availability for up to 10 patients at a time at the North Pinellas adult residential facility on Keystone Road.
Pinellas County owns the building, but leases it to ACTS to provide treatment services. As of right now, none of that facilities beds are available to Pinellas residents.
Peters brokered an agreement with ACTS to change that at no additional cost to the county, she said.
Ten beds doesn't sound like much, and it's not, but it's a first step in providing better services with more efficiency, which will save the county millions over the long run.
"Ten beds will not meet our needs. There is still so much more to be done. Data shows the opioid crisis is escalating in Pinellas County," Peters said.
According to a first quarter report on the opioid epidemic in Pinellas County, there were 110 incidents of the drug fentanyl being seized and 24 confirmed deaths from overdose.
While states like Ohio and West Virginia tend to dominate headlines over the opioid epidemic, Florida is still rife with incidents. According to the National Institute on Drug Abuse, there were more than 3,200 overdose deaths in Florida in 2017, higher than the national average.
Pinellas County is a part of the problem. In addition to the high number of incidents reported during the first three months of 2019, analysis of seized drugs found that many of them contained a chemical composition not found anywhere else in the state, meaning the drugs are likely being locally sourced.
Many of the analyzed drugs also contained an additional drug, Etizolam.
Etizolam is a benzodiazepine analog, chemically related to sleep aids and anti-anxiety medicines like Xanax. It's suspected that the drug, when combined with opioids like fentanyl, extends the effects of the drugs making it take longer to exit a user's system.
That's important because people transported to facilities as a result of suspected abuse need longer stays to regain sobriety.
Why new beds and not hospitals
Not everyone who uses an opioid goes to the hospital. Under the 1993 Florida Marchman Act, drug abusers can be involuntarily or voluntarily committed for treatment. It's typically used by friends, family and other loved ones to seek a court order to force assessment and treatment for a person they believe might be suffering from alcohol or drug addiction and at-risk for overdose.
But in Pinellas County, the only place to send individuals subject to a Marchman commitment is the Pinellas County Jail.
"The Marchman Act provides families a tool to help save their loved one's life and get them on the path to recovery from addiction.  Since Pinellas has never had Marchman beds, it is not widely-known that this tool, the Marchman Act, exists," Peters said. "Bringing in ten Marchman beds to Pinellas County is a huge victory – it allows people to detox in a healthy and safe environment in lieu of the jail."
In 2017, nearly 1,500 people were admitted to the Pinellas County jail under either a Marchman Act or disorderly intoxication.
Placing those individuals in a jail facility rather than a medical facility leaves family members less likely to utilize the lifesaving safety net. While a jail stay is cheaper, just $140 per day compared to $214, people who get taken to jail on a Marchman Act don't get treatment. They're kept in a facility until they sober up, but they're released without any further treatment or recovery plans, meaning it's likely their problem will continue and they're more likely to return to jail.
According to the National Institute on Drug abuse, "most people who get into and remain in treatment stop using drugs, decrease their criminal activity, and improve their occupational, social, and psychological functioning."
At ACTS, addicts receive not only medical care and monitoring, they also provide therapy, counseling and an ongoing care plan.
Transport also drives cost
Providing beds for Marchman Act patients could reduce the number of expensive ambulance transports and pricey emergency room stays. During the first three months of 2019, Sunstar transported 585 people from the county's central mental health and drug crisis central receiving facility, PEMHS (Personal Enrichment through Mental Health Service,) to an emergency room.
A 2013 National Institute of Health study found the media cost of an emergency room stay is more than $1,200. That cost could rise even higher if a patient is a suicide risk and needs constant monitoring.
After receiving medical clearance, ambulances provided another 363 transfers back to PEMHS. Some patients stayed in emergency care if no PEMHS beds were available.
A night at a detox facility costs just $214 a night. Transporting a patient by ambulance costs the county $800 per ride.
If Marchman Act patients were instead sent to the Keystone facility, the county would save money by reducing duplicative emergency transportation and cutting back on hospital stays.