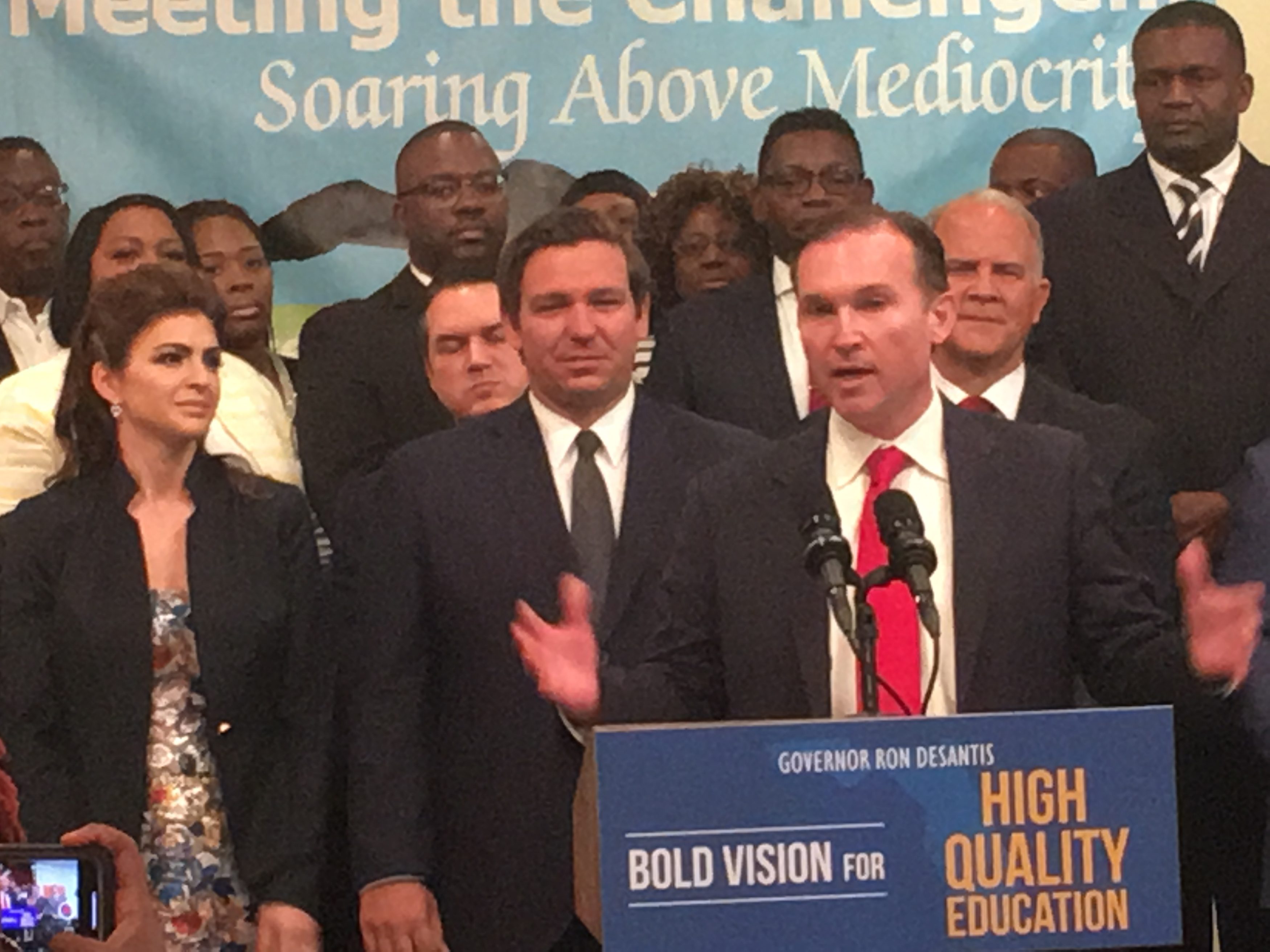 "I think the people of Jacksonville need to see more details."
The Duval County School Board wants a half-cent sales tax referendum this year to address a nearly $2 billion capital backlog.
However, Jacksonville Mayor Lenny Curry stopped far short of a ringing endorsement Thursday, questioning the timing and the fragmentary case made so far.
While avoiding the excoriation of the concept that some close to Curry have offered, the Mayor (careful in public comments) clearly is not on board yet.
"The proposal put forth by the school board, all I've seen is a proposal of a $2 billion new tax," Curry said.
"Waiting to see details," Curry said. "Like any piece of legislation, this has to go through the City Council."
Over four years, Curry's thinking has informed the City Council dispensation on most issues, leading to consensus on all except for the exploration of JEA privatization and the Human Rights Ordinance expansion.
"I think the people of Jacksonville need to see more details. I do not support a special election for one referendum: it's too costly," Curry added.
Curry went on to advocate for "school choice."
"I've long been a supporter," Curry said.
Timing is key for the school board, which wants a special vote in November.
Yet the board, which contemplates an additional ½-cent sales tax to pay down a $1.95 billion capital backlog, will face some institutional roadblocks ahead of said window.
For one, Jacksonville General Counsel Jason Gabriel issued Monday a preemptory legal opinion that noted referenda timing and whether they happen at all is a sole judgment of the Council.
"The Council has legislative discretion regarding whether and when to place the sales surtax referendum on the ballot … nothing in the statute explains why a court should limit the council's discretion to merely the date, or the form, of the election," Gabriel added.
Typically, the official position of this General Counsel reflects prevailing policy currents in the Mayor's Office, as was spotlighted with attacks on the then-wayward Police and Fire Pension Fund not too long ago.
Council President Aaron Bowman told the Florida Times-Union that the bill would be on a six-week cycle, doubting a "need to rush" through a vote on this.
But there is a reason to rush: Any referendum happening after the end of this year, per HB 5, must be on a general election ballot.
One bit of good news for referendum proponents: The bill's original ask for a two-thirds supermajority for discretionary sales surtax referenda was scotched during back and forth with the Senate.
However, the Mayor is not on board, at least not as this board would prefer.