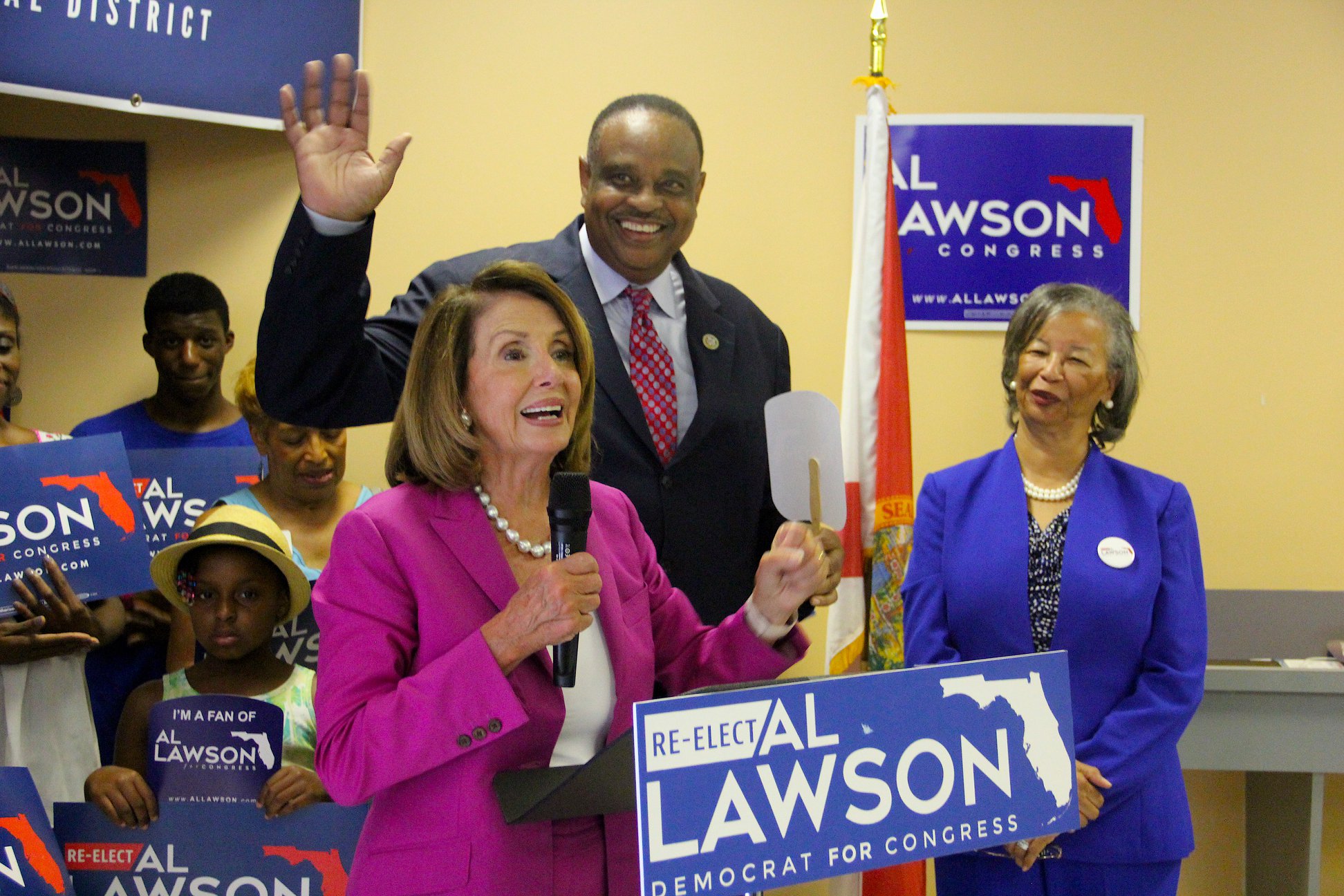 There are questions about credit card spending and "petty cash."
U.S. Rep. Al Lawson won his general election in Florida's 5th Congressional District going away, but the Federal Election Commission has questions about a 2018 post-general campaign finance report, according to a recent filing.
One issue seems to be a matter of simple math.
"Your amended report discloses an increase in receipts totaling $58,892.63 on Lines 11(a)(i), 11(a)(ii) and 11(c) of the Detailed Summary Page and an increase in disbursements totaling $65,363.20 on Line 17 of the Detailed Summary Page from those disclosed on your original report," asserts an FEC senior campaign finance analyst.
The FEC seeks more detail on that matter, specifically why the money wasn't on Lawson's original report.
Lawson also had challenges with itemizing disbursements.
"GOTV" and "GOTV cleanup" were not specific enough for campaign finance reporting.
Likewise, itemizations of "credit card payment" entries, which are in many places on Lawson's expenditure report, are verboten.
"When reporting payments to credit card companies, if the payment to the original vendor aggregates in excess of $200 in an election cycle, you must itemize the name of the original vendor, address, date, amount, and purpose as a memo entry as well as clearly identify the credit card payment to which each memo entry relates," the FEC letter reads.
Lawson's district extends west from Jacksonville to the Tallahassee area and is a safe Democratic seat.
Despite his strong performance over the last two elections, the Tallahassee Democrat appears likely to face challenges in both the primary and the general elections.
Pharmacist Albert Chester of Jacksonville just opened his account with the FEC last month and has yet to report any fundraising.
The winner of the Democratic primary looks likely to face an unorthodox Republican opponent.
MacClenny bookseller Matthew Lusk, a QAnon-believing Republican, is thus far the only filed Republican in a district where more mainstream types don't seem to try.