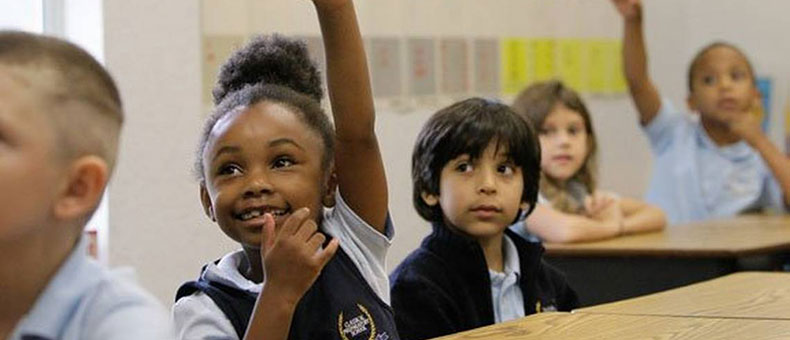 "We see this summit as the start of something big."
The Florida Education Association has announced an upcoming summit to discuss the state of Florida's public schools after several education reform measures were approved by lawmakers.
The summit, titled "Bringing Voices Together: An Education Summit for Florida's Public Schools," will take place at the Hilton Orlando from 10 a.m. until 4 p.m. May 18. According to a news release about the meeting, the ultimate goal is "uniting the allies of public education."
"We see this summit as the start of something big, a real grassroots movement that brings together many disparate voices for our schools," said FEA President Fedrick Ingram.
"Along with the majority of people in Florida, we believe that public education is a fundamental good for this state and for the nation as a whole. But our neighborhood public schools are under attack — there's no other way to describe it.
"If public education is going to have a future in Florida, it's time for the people who care about our public schools to step forward and take control of the conversation."
The FEA opposed multiple bills ushered through this Session by the GOP-controlled Legislature, including an expansion of private school vouchers and a bill allowing teachers to be armed after undergoing training as part of the state's Guardian Program.
The event will be free for those interested in attending, though those individuals are being asked to register beforehand. Nearly 800 people have already signed up, according to organizers.
Also sponsoring the event are the Alliance to Reclaim Our Schools, Black Women's Roundtable, Equality Florida, Fund Education Now, League of Women Voters of Florida, NAACP Florida State Conference, Pastors for Florida Children and the Puerto Rican Action Initiative.
Together, those groups make up the new Coalition for Florida's Public Schools.
"Any Floridian who sees high quality public education as a shared community value should be part of the Bringing Voices Together Summit," said Kathleen Oropeza, founder of Fund Education Now.
"Nearly 3 million public school children need us to stand for them. This is a rare opportunity to expand understanding, build coalitions and define a new level of investment and equity for all students."
"After the disastrous results of the 2019 Legislative Session, it is critical that we heighten our work with our partners in the education community to prevent further assaults on our public education system," added Patti Brigham, President of the League of Women Voters of Florida.
Hosting the summit will be the World Café Community Foundation, which helps hold "large-group dialogues that are intended to turn small-group conversations into individual commitments to action."