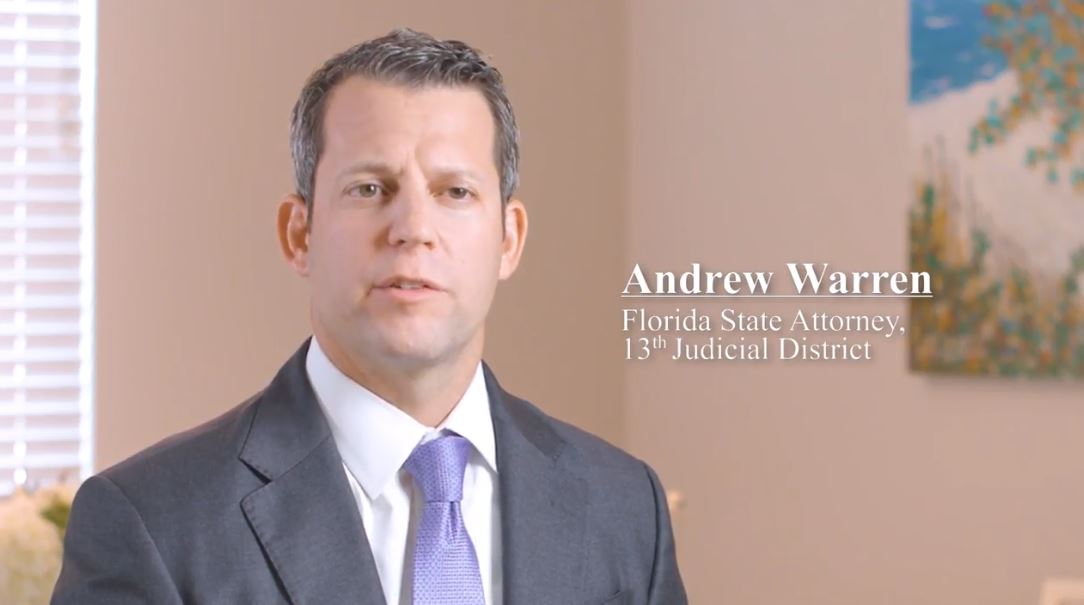 Warren has been touting his bipartisan support.
Hillsborough State Attorney Andrew Warren is hosting his campaign kickoff this evening celebration with an all-star cast of Democrats and Republicans.
His campaign kickoff begins 5:30 p.m. at Pane Rustica in South Tampa
Warren, a Democrat, has been touting his bipartisan support during the early days of his 2020 re-election campaign and his kickoff finance campaign reflects that.
A host of prominent Republicans are backing Warren. That includes developer Andy Scaglione, philanthropist David Bekhor and Tampa attorney Martin Garcia.
Also listed was Democrat Nikki DeBartolo who is married to Republican Hillsborough County Sheriff Chad Chronister.
Cliff Curry, a Tampa lawyer from the Curry Law Group active in GOP politics, also is serving on Warren's finance committee. So too are Mike and Melanie Griffin, two powerhouses in Tampa business and politics.
But the committee also includes some top names in Tampa liberal circles including attorneys Erin Abel and Tyler Hudson, former Florida Chief Financial Officer Alex Sink and former state Rep. Sean Shaw, among others.
Tampa land use attorney David Singer will chair the committee. Singer ran unsuccessfully as a Democrat in 2016 for the House District 60 seat currently held by Jackie Toledo.
Since taking office two years ago, Warren has implemented a number of reforms within the Hillsborough justice system including removing guns from domestic abusers and increasing civil citation programs and diversion courts for first-time nonviolent offenders and juveniles to avoid jail time.
Warren defeated former State Attorney Mark Ober in what was considered a major political upset for the then-popular incumbent.
Warren reportedly raised more than $100,000 for his reelection bid in less than one month after he announced in early February.