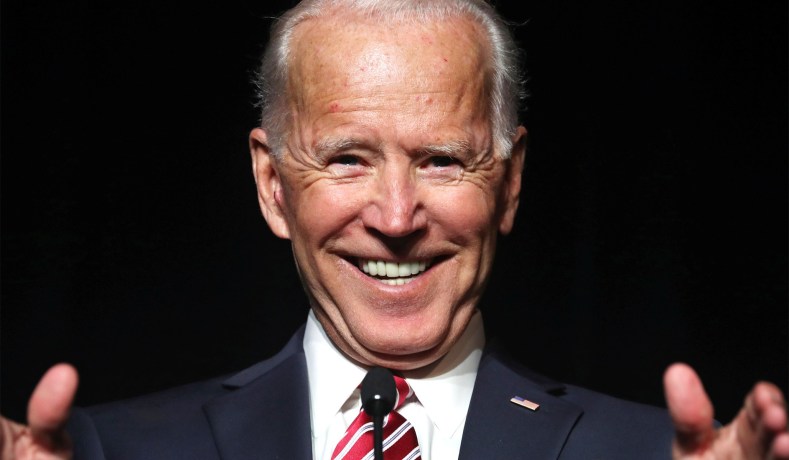 Morgan has stepped up criticism of the party, but supports Biden.
The Democrats' lead presidential candidate former Vice President Joe Biden is swinging through Lake Mary Tuesday night as rainmaker John Morgan flexes his fundraising muscles in spite of his pledge two years ago to leave the party.
Biden, running well ahead in all the early Democratic primary polls, is expecting 400 people for the fundraiser held at the home of Orlando lawyers John and Ultima Morgan for a fundraiser at which tickets start at $1,000 and go as high as $25,000 a head. Among the guests: former U.S. Sen. Bill Nelson.
Morgan, champion of Florida's medical marijuana constitutional amendment and now organizing a minimum wage constitutional amendment, has said he is leaving the Democratic Party, for which he has fundraised for years, and has increased his open criticism of the party lately. But he reserved the right to continue to support individual candidates. And he has. In past years, his home had hosted fundraisers for the likes of Bill Clinton, Hillary Clinton, and Elizabeth Warren. The latter, now a U.S. Senator from Massachusetts, is running against Biden for the 2020 Democratic nomination.
Morgan also has previously hosted a fundraiser for Biden at a hotel.
The event comes as Morgan is embroiled in a public feud with last year's Democratic nominee for president, former Tallahassee Mayor Andrew Gillum, whom Morgan accuses of costing his own election by easing up in the last weeks and saving, rather than spending, more than $3 million in campaign contributions.
On Monday, Morgan extended the feud with a tweet declaring, ".@AndrewGillum has dedicated his life to himself. Tell me what job he has ever had? How much money did you give him? We gave him $2MM. BS is BS no matter what party!"
And then on Tuesday he doubled down  with two tweets:
"All that @AndrewGillum and his campaign have done is perfectly legal and within campaign finance laws of our state. As someone who supported him heavily and asked others to do so I am disappointed to learn that the money we thought was going to win an election sat in the vault."
"That money could have made the difference. My suggestion that we together pay felons poll tax would have righted a wrong. They should have allowed these people the right to vote. That is what the people of Florida wanted. This is all I have to say on this matter. Live and learn."