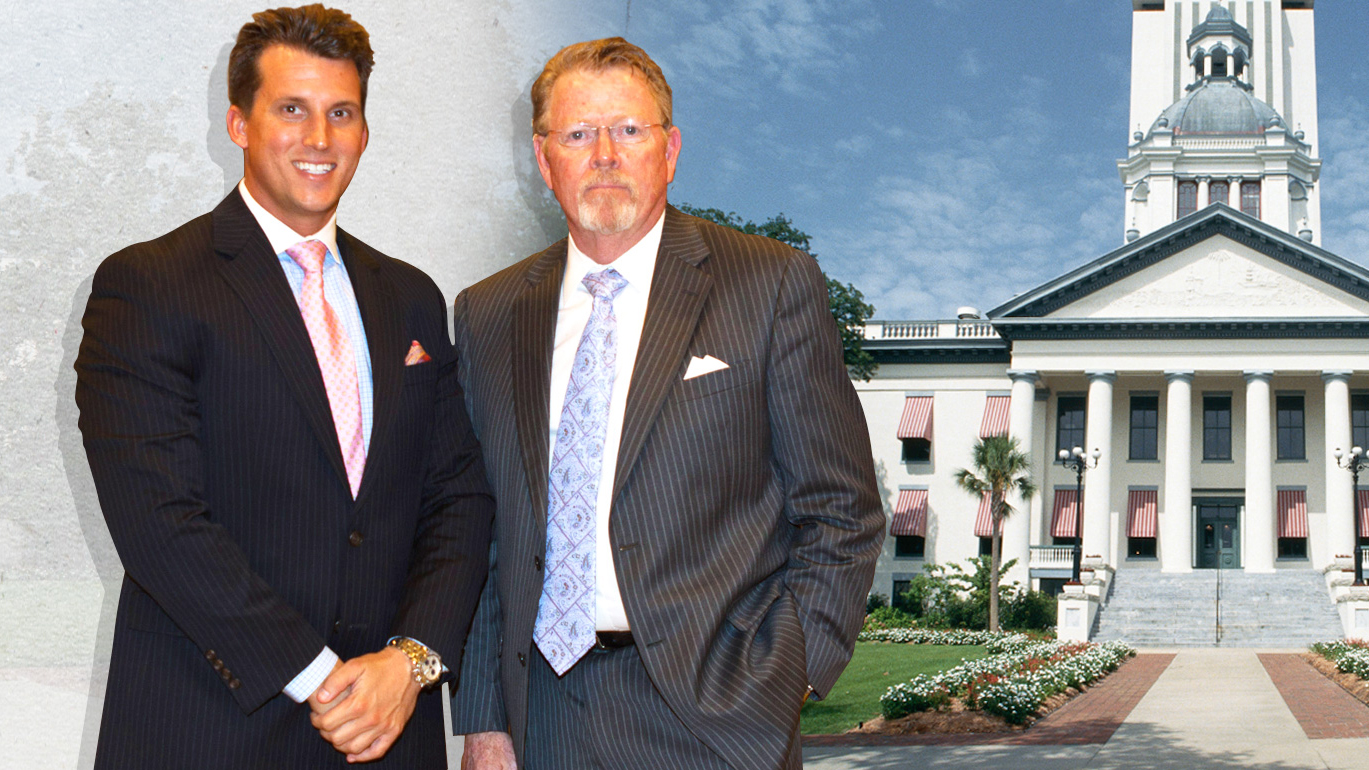 Using median estimates, CAG earned $350,000 last quarter.
The two-man team at Capitol Alliance Group earned up to $470,000 in lobbying pay in the opening quarter of 2019.
Newly filed compensation reports show the duo of Jeff Sharkey and Taylor Patrick Biehl brought in as much as $250,000 through legislative lobbying and tacked on up to $220,000 more plying the Governor and Cabinet.
Lobbying firms report the pay they receive from each client in ranges covering $10,000 increments.
If the nearly four dozen clients CAG represented paid the midline number in those ranges, the firm would have earned $350,000 — $225,000 for legislative lobbying and $125,000 for executive lobbying.
According to the ranges Capitol Alliance Group disclosed for overall compensation, the firm earned at least $200,000 between New Year's and March 31.
Topping their legislative compensation report was the National Electrical Contractors Association, which paid an estimated $25,000 for the quarter.
Following NECA were 11 principals that paid between $10,000 and $20,000 the firm's legislative lobbying expertise.
Among those were a pair of companies owned by billionaire businessman Elon Musk: Tesla Motors and Space Exploration Technologies, better known as SpaceX.
The rest of CAG's paid legislative clients were marked down as paying up to $10,000 for the quarter.
SpaceX also topped Sharkey and Biehl's executive compensation report alongside Medishine Resources and Record Buck Farms, all three of which showed up in the $10,000 to $20,000 bracket.
Other CAG clients of note were the Florida Hemp Industries Association and the Florida Blockchain Alliance, both of which earned a spot in Florida Politics' "winners" column following the 2019 Legislative Session.
The duo's Q1 numbers put them on pace to match their 2018 median earnings estimate of $1.5 million.
All Florida lobbyists and firms are required to report their incomes on a quarterly basis. Reports for the first quarter were due May 15.