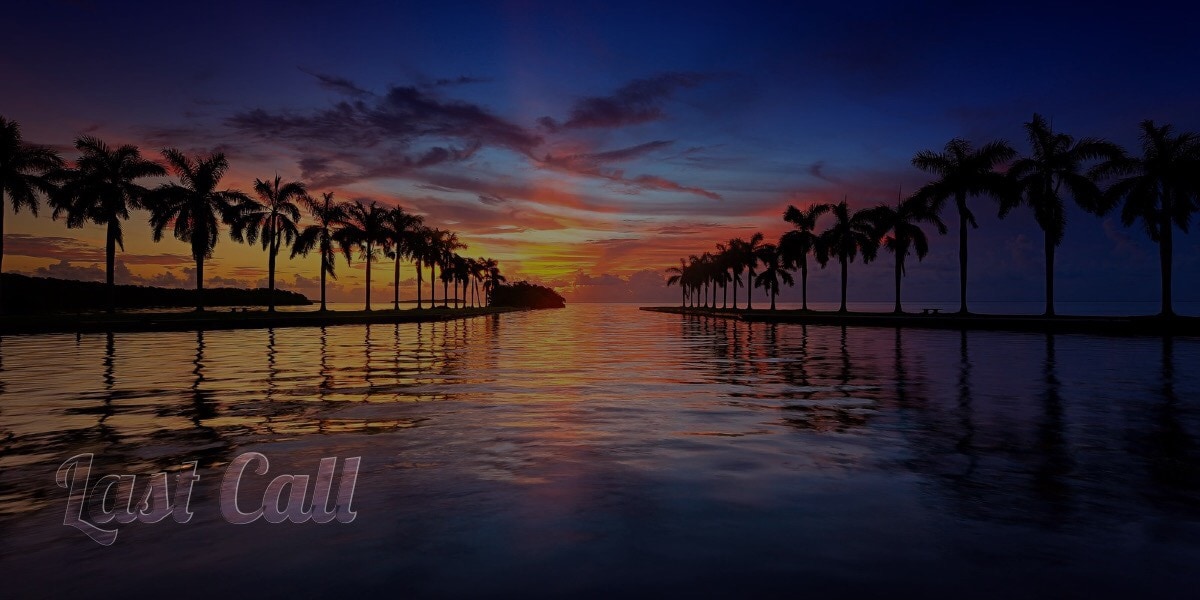 A digest of the day's politics and policy while the bartender refreshes your drink.
Last Call — A prime-time read of what's going down in Florida politics.
First Shot
Watch out mental health crisis, Casey DeSantis is coming.
The First Lady led executive news today with the launch of "Hope for Healing Florida," a multifaceted campaign designed to prevent and treat mental health issues and substance abuse in the Sunshine State.
Gov. Ron DeSantis and other state leaders flanked Casey DeSantis during a Thursday news conference at a magnet school in Tampa as she highlighted the campaign, which in part streamlines already available state resources into a new online platform.
"Too often government takes something that should be so simple and straightforward and they turn it into something that is just confusing and a convoluted mess," the First Lady told the audience. "We've got to do something to change this."
When it comes to mental health, particularly among youth, Casey DeSantis appears to be taking the lead. She's the chair of the Florida Children and Youth Cabinet and is making clear an agenda she has set for her time in the Governor's Mansion.
Casey DeSantis explained to the audience that mental health and substance abuse issues are related. The state, she said, is spending nearly $2 billion to combat the problems.
She hopes her latest initiative will help policymakers examine the effectiveness or lack thereof for state resources already in play.
"If at the end of the day we find we need more resources, then I'm going to be one of the first people going to the Legislature to advocate for more funds," she said.
The campaign resembles a "21st century" upgrade to prevention, intervention and care for mental health, she said. Eventually, Floridians will have access to an app modeled after the active website.
Always on message and on brand, Casey DeSantis called the effort a new "bold" approach. Like we've pointed out before, the First Lady's activity under the new administration is worth just as much attention as her husband's.
Evening Reads
"Lawmakers: FBI can't say with 'certainty' Florida voter databases not affected by 2016 hack" via Martin Matishak and Gary Fineout of POLITICO
"Florida lawmakers under hacking gag order. And they're not happy about it." via Alex Daugherty of Tampa Bay Times
"Donald Trump administration to ship migrants to Broward and Palm Beach Counties, Broward mayor says" via Jerry Iannelli of the Miami New Times
"Ron DeSantis trades sharp words with a School Board member — with his wife at the mic" via Marlene Sokol of the Tampa Bay Times
"DeSantis must veto HB 5" via Peter Schorsch of Florida Politics
"How noncompete clauses could sink José Oliva priorities" via Peter Schorsch of Florida Politics
"Teacher union analysis: Districts to lose $1 billion over five years over new school voucher program" via Diane Rado of The Florida Phoenix
"Andrew Gillum gives Florida Democrats money to register voters" via Gordon Byrd of WFLA
"Florida timber industry seeks aid from Congress disaster package" via Liz Crampton of POLITICO
"South Florida construction boom could grind to a halt thanks to new tariffs" via Bob Wile of the Miami Herald
Quote of the Day
"I don't know who the hell they think they are not to share that information with us" — Matt Gaetz on the FBI's refusal to disclose which 2 Florida election supervisors were hacked in 2016.
Bill Day's Latest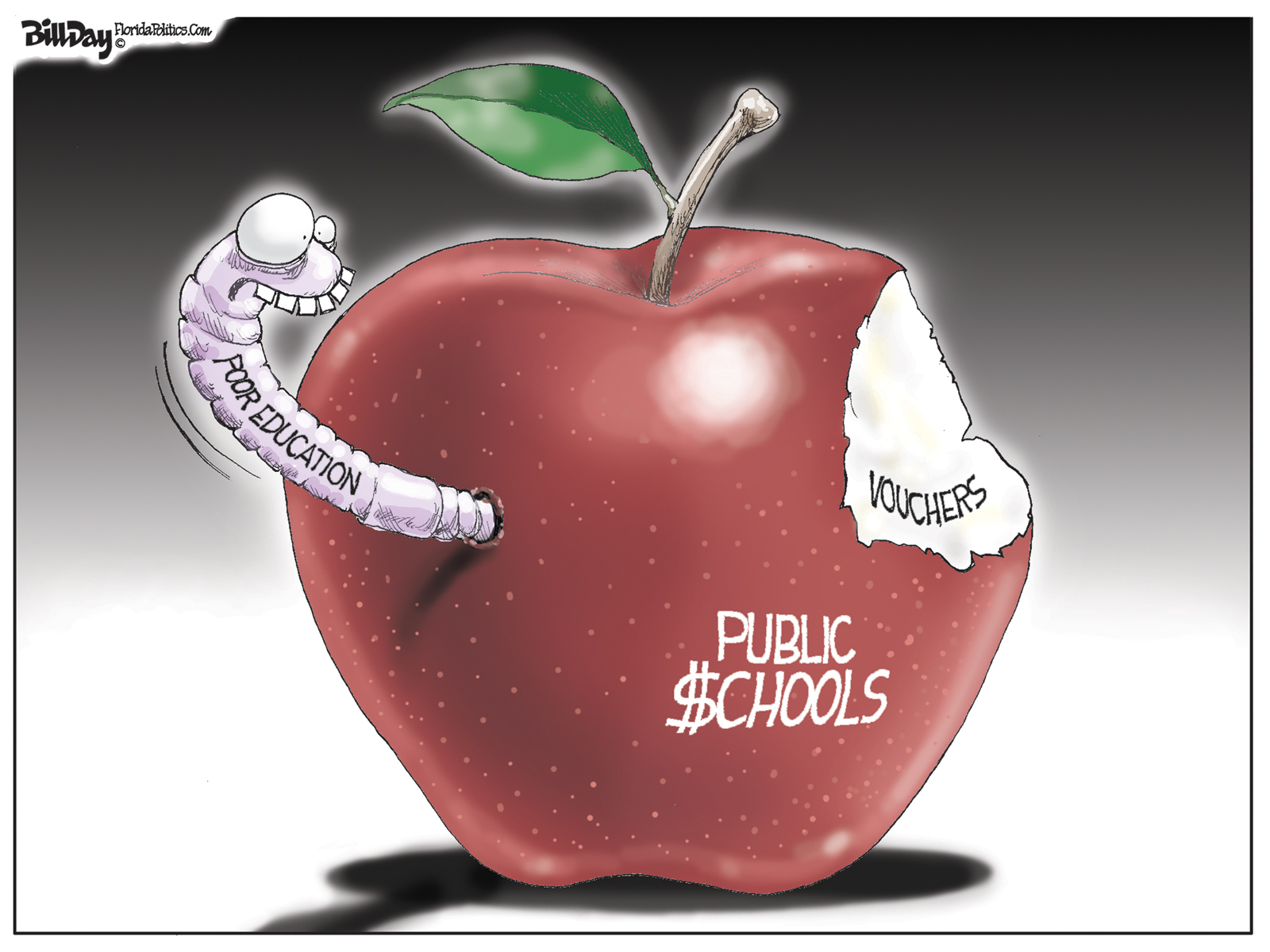 Breakthrough Insights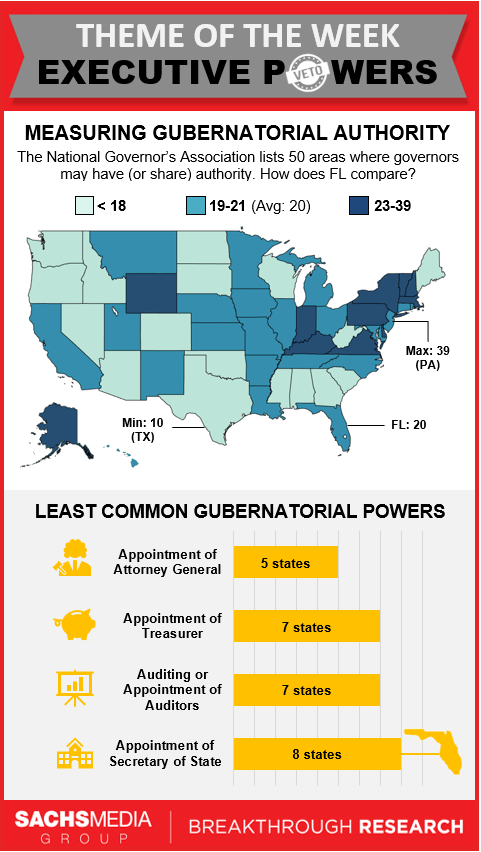 Wake Up Early?
The Florida Department of Economic Opportunity is scheduled to release April unemployment figures at 10 a.m.
Tampa Tiger Bay Club will present a legislative wrap-up. That's at 11:30 a.m., Chester Ferguson Law Center, 1610 N. Tampa St., Tampa. You must be a member to ask questions. To inquire about pricing and purchase tickets, call (813) 507-9236.
The Citizens Property Insurance Corp. Board of Governors is set to hold a conference call at 2 p.m. The call-in number is (888) 942-8686, then enter code 9447106691.
The Republican Party of Florida will start a two-day quarterly meeting in Sarasota. That's at 5 p.m., Hyatt Regency Sarasota, 1000 Boulevard of the Arts, Sarasota.
GOP Congressman Greg Steube of Sarasota holds a fundraiser with "special guest" House Republican Leader Kevin McCarthy. That's at 5 p.m., addresses to be supplied upon RSVP to [email protected].
Democratic former U.S. Sen. Bill Nelson will be honored during an event hosted by Bay Blue Block, a coalition of Democratic parties from Hillsborough, Pasco, Pinellas and Polk counties. That's at 6:30 p.m., Fenway Hotel, 453 Edgewater Dr., Dunedin.
Looking Ahead
The Florida Education Association will host an event titled, "Bringing Voices Together: An Education Summit for Florida's Public Schools." That's Saturday at 10 a.m., Hilton Orlando, 6001 Destination Parkway, Orlando.