Please take a few moments to listen to an Uber-special edition of 'He Said She Said' — Michelle and I look at the future of tech and disruption in Florida with state Sen. Jeff Brandes — one of the Legislature's leading technology advocates and an 'MVP' of the 2019 Session (he had to have sponsored more bills than any other legislator!)
Brandes, who's not afraid to tackle big ideas, talks about Florida's broken justice system, medical marijuana, automation and self-driving cars.
Also dropping in is Uber lobbyist (and Michelle's best friend) Stephanie Smith, giving an update on the tech-transportation giant's efforts in Florida, including Uber Health, Uber Eats and autonomous vehicles. Smith also reflects on her favorite political moments working in the Charlie Crist administration.
We also discuss Georgia's controversial 'heartbeat bill,' and how it affects abortion bans, out-of-state abortions and the possible investigation of miscarriages.
On the pop culture front, we give a thumbs-down to spoiler alerts while pooh-poohing the penultimate episode of Game of Thrones. We also recount one of the funniest moments in our personal lives — The Worst Foot Race Ever.
Subscribe and listen to He Said She Said at iTunes, Google Play and Stitcher.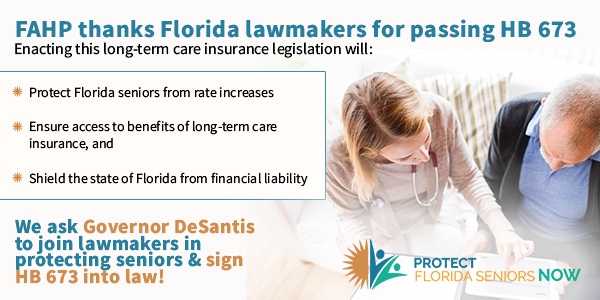 — SITUATIONAL AWARENESS —
—@MarcoRubio: I am cautiously optimistic that we will be able to strike a deal on #DisasterRelief & vote on it next week in the Senate. Talks with Senate Democrats continue & progress has been made. But still more work to do.
—@IonSancho1: The FBI told local and state election officials no hack had occurred during a confidential call on Friday, September 30.
—@MBakerTBTimes: I'm not a political reporter, and I keep my political opinions to myself. But I do have an honest question: Don't I, as a voter, have a right to know whether a foreign country got access to my information?
—@Fineout: So let's get this straight — Visit Fla. would rather cut jobs in Florida than cut back on advertisements aired on TV stations in other states
—@SamanthaJGross: #FlaPol chisme today be like: •._.••´¯"•.¸¸.•` ≋s≋p≋e≋c≋i≋a≋l≋ ≋s≋e≋s≋s≋i≋o≋n≋ `•.¸¸.•"¯´••._.•
—@RepFitzenhagen: During next year's #legislative #session, I want to push for more #training on how to spot signs of #humantrafficking and how to report it.
—@Susannah_Bryan: Just showed up for a public meeting at @DaniaBeachFL City Hall and found the doors locked again! Had to tap on the glass door and get one of the city employees to open the door.
Tweet, tweet:
—@bad_takes: Lou Dobbs butchering the pronunciation of"pikachu" is going to be my new ringtone
—@PatriciaMazzei: Miami summer, when the parrots frolic and the royal poincianas start to bloom
Tweet, tweet:
— DAYS UNTIL —
Florida Chamber Florida Business Leaders' Summit on Prosperity and Economic Opportunity — 7; Florida TaxWatch Spring Meeting & Education Summit begins — 7; Memorial Day — 12; Florida Democratic Leadership Blue conference and fundraiser — 24; U.S. Open begins — 29; Father's Day — 32; Florida Chamber Learners to Earners Workforce Summit begins — 34; First Democratic presidential debates in Miami — 42; Independence Day — 50; Second Democratic presidential debates in Detroit — 76; Florida Gators opens vs. Miami football — 101; St. Petersburg primary election — 104; USF open vs. Wisconsin Badgers football — 107; UCF Golden Knights open vs. Florida A&M football — 108; FSU Seminoles open vs. Boise State football — 108; Labor Day — 110; "Joker" opens — 142; Florida Chamber Future of Florida Forum begins — 166; Scott Maddox trial begins — 173; 2019 General Election — 174; 3rd Annual Florida Internet and Television FITCon starts — 176; Iowa Caucuses — 264; New Hampshire Primaries — 272; Florida's presidential primary — 307; 2020 General Election — 538.
— TOP STORY —
"Ron DeSantis: Russians accessed 2 Florida voting databases" via Brendan Farrington of The Associated Press — DeSantis said the hackers didn't manipulate any data and the election results weren't compromised. He and officials from the Florida Department of Law Enforcement were briefed by the FBI and Department of Homeland Security. The Governor said he signed an agreement with the FBI not to disclose the names of the counties, but elections officials in those counties are aware of the intrusions. One person who wasn't aware was DeSantis' predecessor, now-Republican U.S. Sen. Rick Scott, DeSantis said. "We're trying to figure out what the state knew at the time," DeSantis said. "Obviously, the previous administration and the head of FDLE did not have that information."
Tweet, tweet:
This disturbing news underscores the importance of the FBI briefing @RepMichaelWaltz & I requested. I look forward to learning more this week about what happened & what the federal government is doing to prevent further cyberattacks on our election systems. #FlaPol #FL07 #Sayfie https://t.co/yCV8QghYOi

— Rep. Stephanie Murphy (@RepStephMurphy) May 14, 2019
More tweet-age:
Context matters. Nelson said hackers had "free rein" to move about inside FL election systems. Despite a spearphishing attack, there's no evidence right now to say votes or voter information was altered, and sources at the time said Nelson was correct but overstating the threat https://t.co/9IaNFNRQvL

— Alex Daugherty (@alextdaugherty) May 14, 2019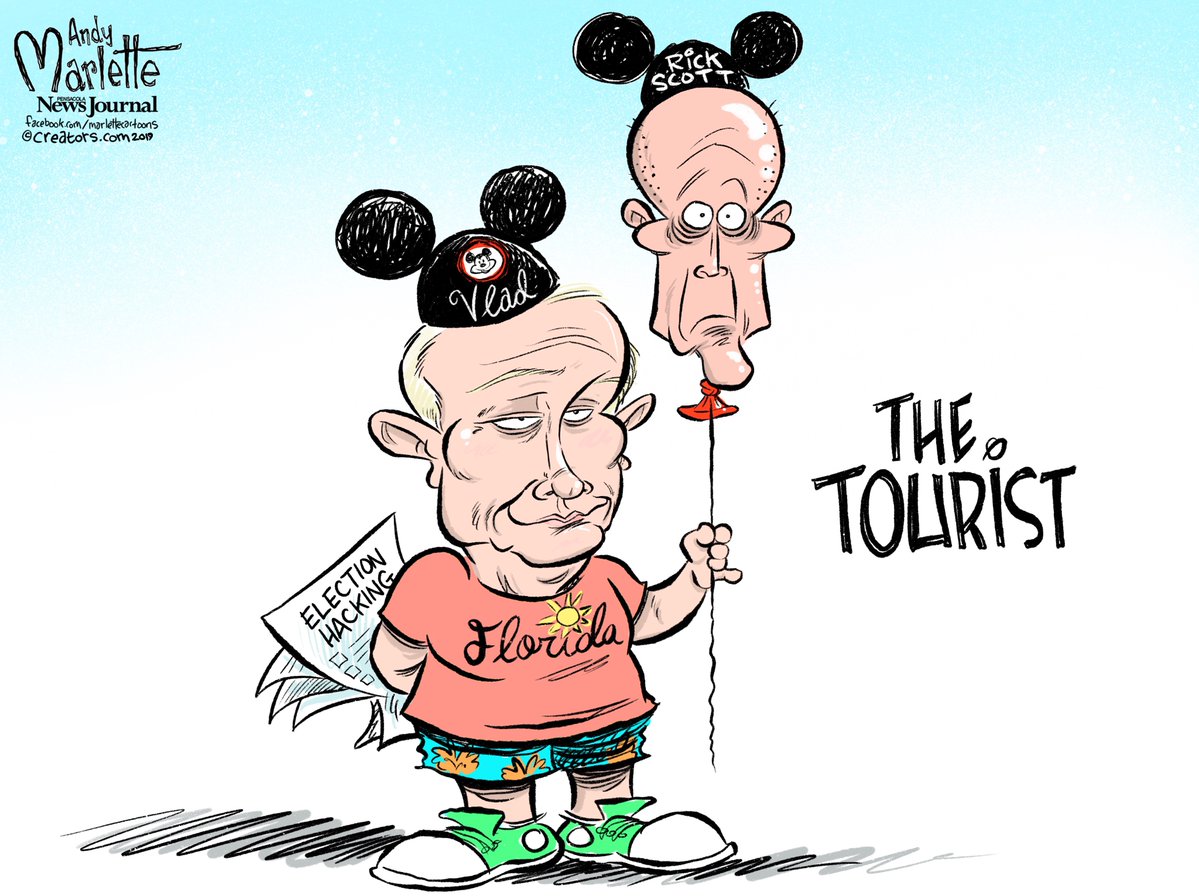 "Come clean, FBI. Tell Floridians the whole hacking truth" via the South Florida Sun-Sentinel editorial board — The secrecy that surrounds this election, which happened two and a half years ago, is unsettling. Have we learned nothing from Florida's past election controversies? Secrecy undermines trust. Absent transparency and accountability, how can citizens be confident that county elections officials are prepared for similar high jinks in the 2020 presidential election? And what does "intrusions" into voter data mean, anyway? Have voter rolls been manipulated? And why does the story keep changing? For the first time, we learned two counties were targeted, not one, as had been previously reported. Before telling the Governor which counties were hacked, the FBI required him to sign a nondisclosure agreement. How's that for "sunshine?"
How much Russia can we take in one day? — "Judge: Florida-based broadcaster is Russian foreign agent" via Curt Anderson of The Associated Press — The Justice Department said in a news release that RM Broadcasting of Jupiter was essentially providing publicity for Russia through an agreement with state-run Rossiya Segodnya. That entity's "Sputnik" programming is broadcast all day on WZHF-AM in the Washington area. RM Broadcasting had asked Florida U.S. District Judge Robin Rosenberg to rule it's not required to register as a foreign agent, but she sided with the Justice Department. Officials say this was the first civil enforcement since 1991 of the Foreign Agents Registration Act.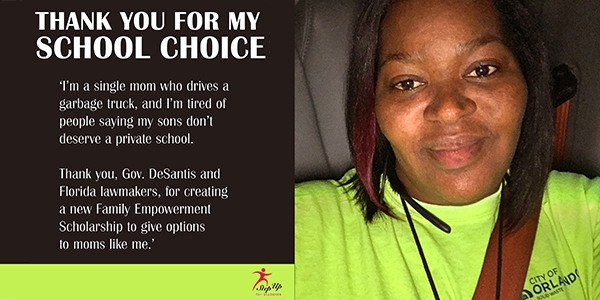 — THE ADMINISTRATION —
"Former Sheriff Scott Israel has questions for the Governor who suspended him. But he won't get to ask them." via Anthony Man of the South Florida Sun-Sentinel — Israel's attorneys included DeSantis in a lengthy witness list for a hearing before a special master considering the case on behalf of the Florida Senate. Witnesses who aren't questioned in advance through depositions or don't agree to appear at the hearing before Senate President Bill Galvano could subpoena special Master Dudley Goodlette. Galvano rejected Israel's attempt to compel the governor to testify. Israel's attorneys, Benedict Kuehne and Stuart Kaplan, filed their witness list including DeSantis. The Senate's general counsel, Jeremiah Hawkes, rejected the request to subpoena the governor in a letter to Kuehne.
"Call DeSantis, DEP protecting a polluter in International Paper" via Andy Marlette of the Pensacola News-Journal — The International Paper mill in Escambia County's wastewater permit authorizes an annual average daily discharge of 23.8 million gallons per day. And we discovered last week that the state-sanctioned permit that keeps all that pollution pumping was issued in 2010 — and was supposed to expire in 2015. I called the local office of the Florida Department of Environmental Protection to understand how a permit that was supposed to expire more than four years ago can still be permitting pollution in 2019. In short, the explanation was that because the DEP had not taken "final agency action" on IP's application for renewal, the would-be-expired 2010 permit keeps authorizing the pollution, as allowed by state rules.
"Nursing homes make budget plea to DeSantis" via the News Service of Florida — The state's largest nursing-home association sent a letter to DeSantis asking him to spare from a veto millions of dollars in Medicaid funding for long-term care facilities. Included in the proposed fiscal 2019-2020 budget is $15.5 million to enhance Medicaid payments to nursing homes. Lawmakers directed that the money be used to increase the "quality payment" component in a formula that is used to determine nursing-home payments. "The additional funding will be used to reward and incentivize nursing centers to continue providing the highest level of care to Florida's frail elders," Florida Health Care Association Executive Director Emmett Reed wrote in a letter to DeSantis.
"Tax package lands on DeSantis' desk" via the News Service of Florida — DeSantis formally received a tax package from the Legislature that includes providing sales-tax "holidays" and trimming a commercial-lease tax. Lawmakers passed the $121 million package May 4 after a battle about a charter-school issue. DeSantis will have until May 29 to sign, veto or allow the package (HB 7123) to become law without his signature. The package includes offering a seven-day "holiday" at the start of this year's hurricane season; a back-to-school tax holiday and also reduce a sales tax on commercial leases from 5.7 percent to 5.5 percent.
Assignment editors — DeSantis will deliver remarks and sign CS/HB 7123: Taxation at the 33rd Annual Governor's Hurricane Conference, 9:15 a.m., Palm Beach County Convention Center, Ballrooms A & B, 650 Okeechobee Blvd., West Palm Beach. Later, the Governor will deliver remarks at the Consular Corps of Miami luncheon, 1 p.m. Eastern time, The Biltmore Hotel, Alhambra Ballroom, 1200 Anastasia Avenue, Coral Gables.
Tweet, tweet:
Gov. Ron DeSantis will sign the tax package (which includes sales tax holidays for hurricane preparedness and back to school) at a hurricane conference tomorrow in West Palm Beach. The package also requires school districts to share future tax hike money with charter schools.

— Skyler Swisher (@SkylerSwisher) May 14, 2019
Assignment editors — Attorney General Ashley Moody, as part of a four-part summer series, will host the first roundtable discussion on mental health and criminal justice, 11 a.m. Eastern time, Hillsborough County Sheriff's Office, Falkenburg Road Jail Assembly Room, 520 North Falkenburg Road, Tampa.
— NO-COST NEW DIGS —
The Legislature this year backed a proposal friendly to one of its former colleagues, Lt. Gov. Jeanette Núñez. 
Thanks to a successful bill that in part allowed for establishing state government headquarters outside of Tallahassee, Núñez will be able to serve in her official capacity in Miami, where she previously represented constituents in the Florida House. 
Lynn Hatter of WFSU reports Núñez "sees the move as a practical way to address the difficulty of travel to Tallahassee." 
— No cost: DeSantis' former running mate will now work out of the Governor's regional office at Florida International University. "It's also important to recognize that this is not something that's going to add an additional burden to taxpayers in terms of the office itself," Núñez said. 
— Space Florida: Núñez, who doubles as the head of Space Florida, said the Sunshine State should be on the table to house the U.S. Space Command. But that's not the case anymore — at least for now. 
— Recall: DeSantis' decision to pick Núñez had been heralded as a wise play to appeal to the state's large Hispanic voting bloc. She is the first Cuban-American woman to hold the position of Florida's second in command.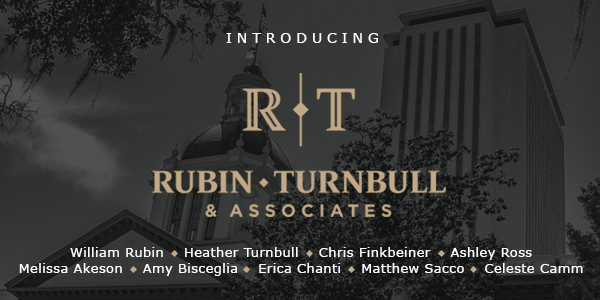 — POST-SESSION —
"Business leaders rally around toll road expansion plan" via Jacob Ogles of Florida Politics — The "Innovation in Infrastructure" bill (SB 7068) most notably calls for paving or extending three major roadways. The expression of commercial support comes a day after the bill landed on DeSantis' desk. It also sounds the same day environmentalist groups kicked off a massive statewide protest of the plan. But business leaders maintain there's more gained than lost with the new roads. "I understand there are some that will always oppose smart growth and opportunities, believing that a thriving economy cannot coexist with responsible environmentalism or that our roadways are already adequate for the future," said Florida Chamber of Commerce President Mark Wilson.
"Lottery information shielded from release" via the News Service of Florida — DeSantis signed 17 bills into law, including a measure that spells out a public-records exemption for information that could pose a security threat to the Florida Lottery. The lottery department already shields from release specific information about its operations, but the measure (HB 7121), sponsored by Rep. Blaise Ingoglia, makes clear in law information that is exempt from disclosure. For example, it includes information about such things as technology and processes designed to protect lottery networks and computers. Also, it provides information about the production, shipping and validation of lottery tickets and information about lottery terminals.
"Mark your calendars: Legislature plans mid-September interim committee start" via Florida Politics — The 14-member Joint Legislative Budget Commission will meet during the week of September 9. The following Monday — September 16 — marks the start of the first fall interim committee week ahead of the 2020 Legislative Session. About a month later, lawmakers will convene during these weeks: Oct. 14-18; Oct. 21-25; Nov. 4-8; Nov. 12-15; and Dec. 9-13.
— LAST STRAW —
At least one state legislator who championed the pre-emption of straw bans says the fight is over. 
Gov. DeSantis vetoed the legislation late last week, appeasing environmentalists and home-rule advocates with the stroke of his pen. Southwest Florida Republican Rep. Spencer Roach, who had backed the ban on local straw bans, told us recently that he respected DeSantis' decision. 
— Backing off: "[DeSantis] made a very compelling case for local government," Roach said. He hinted that he wouldn't push the proposal in the future. 
— Mixed bag: Roach, who had a busy freshman Session, noted the successful passage of his foster care bill. But he also acknowledged the failures of other ideas he backed, like parental consent legislation. 
— 'Strength of debate': Roach told us he's happy with Speaker José Oliva's leadership. "If it ever gets easy to push that red or green button, he said, 'it's time for you to go home," Roach recalled from Oliva's Session-opening address. 
— STATEWIDE —
"New complaints against Ronald Rubin detail ageist remark, inappropriate interactions" via Danny McAuliffe of Florida Politics — One of two new complaints against Office of Financial Regulation (OFR) Commissioner Rubin details a conversation during which Rubin made an ageist remark about a group of employees. The complainant recalls Rubin making a negative remark about older employees while discussing the need to restructure the state entity he oversees. "[Rubin] pointed to the names on the chart that he wanted to keep," reads the complaint, delivered to Patronis on Monday. "He then pointed to three names and said they needed to go because they were 'too old.'" Chief Financial Officer Jimmy Patronis' office released redacted copies of the complaints Tuesday night. Rubin is on administrative leave and is the subject of an internal investigation prompted by a sexual harassment complaint released last week.
"Three-peat: U.S. News and World Report again ranks Florida first in higher ed" via Florida Politics — For the third straight year, U.S. News and World Report has pegged Florida as the top state in the nation when it comes to higher education. According to the publication's website, those rankings include analysis of "the shares of citizens in each state holding college degrees, as well as the time it takes students to complete both two- and four-year college programs, the cost of in-state tuition and fees, and the burden of debt that college graduates carry." DeSantis was among the Florida officials who issued statements celebrating those rankings. "It is no surprise that U.S. News and World Report has again named Florida the top state in the nation for higher education," DeSantis said.
"Seminole Tribe suspends gambling payments to state of Florida" via Jeff Schweers of Tallahassee Democrat — The Seminole Tribe of Florida sent a letter to DeSantis notifying him that it was suspending its monthly payments to the state. "Yes, it is true," said Gary Bitner, a South Florida public relations professional who represents the Seminole Tribe. That's ($300 million plus) in annual revenue the state won't get unless it stops parimutuels from offering card games the tribe said infringes on its exclusive gambling rights … To put it in perspective, that money (for example) would help pay for the $360 million worth of projects the Legislature has tapped for Everglades restoration.
"VISIT FLORIDA to trim staff after budget cuts" via Jim Turner of the News Service of Florida — The VISIT FLORIDA Board of Directors will be asked to approve several changes to address the Legislature's decision to reduce state funding from $76 million in the current fiscal year to $50 million during the year that starts July 1. Shanna Pace, the chief financial officer of VISIT FLORIDA, advised members of its Finance Committee staff funding faces an overall reduction by $3.65 million, though individual positions have not been targeted. The planned reduction represents 30 percent of the current year's $12.1 million in overall salaries. Pace said decisions about staffing would be made sometime after the board meeting, which is at the Henderson Beach Resort and Spa in Destin.
"FPL handled tax-cut windfall and hurricane cost recovery correctly, regulators say" via Samantha Gross of the Miami Herald — The state's top utility company chose to tap the company's reserve fund to pay for Irma-related costs and then use the tax savings to replenish the reserve. The state Office of Public Counsel, which represents utility consumers, and two business groups were not pleased with this decision and argued in April that FPL should have passed along tax savings to customers instead. Florida's Public Service Commission, the state's utility regulatory board, decided that FPL was not in the wrong, and approved staff recommendations that FPL provide the commission with a monthly tax savings report, a quarterly projected earnings report and that it reduce base rates by $772.3 million in annual tax savings.
PSC authorizes temporary storm charge for Hurricane Michael — The Public Service Commission on Tuesday approved Gulf Power Company's request to create an interim charge to recover costs to restore electric service caused by damage from Hurricane Michael, now a Category 5 storm. The approved provisional monthly fee for Gulf Power's residential customers is $8.00 per 1,000-kilowatt hours beginning July 2019 and continuing for about five years. Gulf Power will recover approximately $342 million for restoration costs associated with Hurricane Michael and replenish its storm reserve. Gulf Power serves more than 460,000 customers in eight counties throughout Northwest Florida.
"The forgotten storm: Billions needed to repair Tyndall AFB" employees the via Bob Solarski of WEAR-TV — Getting Tyndall fixed is now the job of Brigadier General Patrice Melancon. She says the base needs $2.5 billion for initial repairs, and she must meet some essential deadlines — getting the base ready for three squadrons of F-35s and the arrival of Reaper drones called MQ-9. "We need to be ready to bring the first F-35 to Tyndall the first of October 2023. The longer we delay getting that money, the harder and harder it's going to be to effectively meet that deadline." The Air Force has already shifted $300 million from projects at other bases to get repairs going here.
"Prison guards eyed for immigration enforcement" via Ana Ceballos of the News Service of Florida — The head of Florida's prison system would like to launch a pilot program that would deputize state correctional officers as immigration agents to "identify and process criminal aliens." If approved, Florida would become the fourth state to launch such a program at a state-run prison. State Corrections Secretary Mark Inch wants to start the program at the Northwest Florida Reception Center in the Washington County community of Chipley. The plan would allow the state to "better serve the residents of the state of Florida and the U.S. Immigration and Customs Enforcement Agency," Inch wrote to Ronald Vitiello, who served as ICE deputy director before being ousted by Donald Trump around the time the letter was sent.
"Private prison giant GEO Group pushing minimum wage to $15" via Scott Powers of Florida Politics — The Boca Raton-based private prison giant GEO Group announced it is increasing the minimum wage for correctional and detention officers to $14 an hour after this year and $15 an hour after next year. GEO Group, which operates 134 correctional, detention and community re-entry facilities nationwide, including six in Florida, announced late Monday its base pay for officers would go to $14 per hour by Jan. 1, and $15 per hour by Jan. 1, 2021. GEO Group operates facilities in Deerfield Beach, South Bay, Moore Haven, Panama City, Graceville, and Milton.
"Flags at half-staff for fallen peace officers in Florida" via Florida Politics — DeSantis has ordered flags at half-staff in honor of Peace Officers Memorial Day, according to the Governor's press office … "As a mark of respect for all law enforcement officers who have bravely sacrificed their lives … and to commemorate Peace Officers Memorial Day, President Donald J. Trump directed all flags to be lowered to half-staff," DeSantis said in a statement. "Pursuant to this direction, … I hereby direct the flags of the United States and the State of Florida to be flown at half-staff at all local and state buildings, installations and grounds throughout the State of Florida from sunrise to sunset on Wednesday."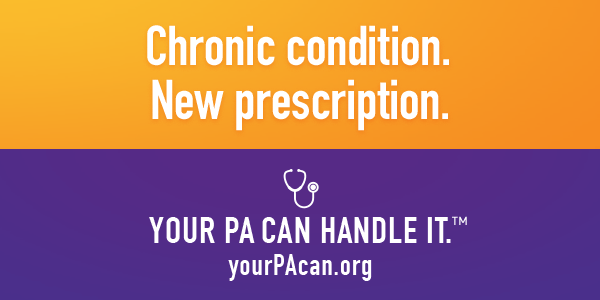 — LOCAL —
"New sheriff and elections supervisor hit it off with Broward commissioners" via Larry Barzewski of the South Florida Sun-Sentinel — Commissioners didn't have a problem with Supervisor of Elections Pete Antonacci's request for a 35 percent budget increase or challenge Sheriff Greg Tony's planned $32 million regional training center. Not knowing how cordial things would go with the new replacements, Mayor Mark Bogen welcomed Tony to start the workshop. "He's on the firing line first," Bogen said. "I've got my vest on. We're good," Tony responded. Commissioners were supportive of Tony's stepped-up efforts to fill ongoing deputy vacancies, to increase deputy training and to promote community policing where deputies get out of their patrol cars and interact with residents.
"Palm Bay corruption probe has prostitution link to Tallahassee" via Jeff Burlew of the Tallahassee Democrat — Some of the players involved in the shenanigans allegedly hired prostitutes during a trip to the capital city, according to newly unveiled court documents. It was an unflattering glimpse into the seedy side of Tallahassee, where rumors have long persisted about people in the political process hooking up with sex workers. The story hit front pages with the arrests of Palm Bay's former deputy city manager, Dave Isnardi, and a former council candidate, Jose Aguiar on racketeering charges. Isnardi, whose wife, Kristine Isnardi, is chair of the Brevard County Commission, also was charged with conspiracy to commit extortion and conspiracy to possess controlled substances with the intent to deliver.
"State attorney investigating Santa Rosa County schools over potentially fraudulent payments" via Annie blanks of the Pensacola News Journal — Chief Assistant State Attorney Greg Marcille confirmed the investigation to the News Journal, but said he could not go into more detail as authorities are still investigating the complaint. "We have received a complaint in our office regarding coaches in Santa Rosa County and in regards to payment of stipends," Marcille said. "We are in the process at this time of gathering information. Once we obtain that information, we will review it and determine if there should be any actions taken by our office."
"Leesburg mayor incensed after he says he was falsely accused of stealing $14.03 in gas" via Jerry Fallstrom of the Orlando Sentinel — Leesburg Mayor John Christian wants action from Circle K officials after he was falsely accused of stealing $14.03 worth of gas. He said a clerk ranted at him loudly as he tried to deal with the mix-up, which he said apparently occurred when the clerk got confused about which pump she activated for another customer who had prepaid for gasoline. The incident became "so hostile that at any given drop of a match a keg could have blown up," he said. "Someone who didn't have the temperament could have gotten in a fight." Christian, who is also pastor of Christian Worship Center in Leesburg, said he was insulted the clerk insinuated "I'm a liar and a thief."
"Police look for connections in hip-hop shootings" via Terry Spencer of The Associated Press — A fatal shooting outside a crowded South Florida beachfront hotel. Another on a busy Miami Beach street. A third with no serious injuries on a major highway. All involved hip-hop performers or guests of the Rolling Loud Festival, a three-day spectacular at the Miami Dolphins stadium, and police agencies are comparing notes to determine whether they were connected. "It is all something we are investigating, but it is too early to tell," Miami Beach police spokesman Ernesto Rodriguez said. In the most notable shooting tied to the festival, gunmen in a passing Cadillac Escalade opened fire on rapper NBA YoungBoy as he and his 10-member entourage exited Trump International Beach Resort Miami in Sunny Isles Beach.
"Are Lake Okeechobee algae blooms headed to the St. Lucie River? Experts' summer forecast" via Tyler Treadway of TCPalm — So far, the blooms have been small, short-lived and either not toxic or very slightly toxic. That's not necessarily bad news, said Zach Welch, lead scientist for lake and river ecosystems at the SFWMD. "It could be that small blooms now eat up the nutrients in the lake so that there won't be big blooms later in the summer." Several experts don't expect a huge bloom this summer. "Generally, the lower the lake gets in the winter and spring dry season, the less intense the blooms are in the summer wet season," said Paul Gray, an Audubon Florida scientist who's studied Lake O for a couple of decades. "So the theory is, there won't be a raging bloom this summer."
"Red tide is back in waters off Anna Maria Island, state says" via Jessica DeLeon of the Bradenton Herald — A sample taken at the Coquina Beach South Boat ramp found very low levels of Karenia brevis, the algae that cause red tide, according to the Florida Fish and Wildlife Conservation Commission. It's not the first patch of red tide detected on Florida's west coast this month. Very low levels of Karenia brevis were detected off Nokomis Beach last week. It's also been recently detected in very low concentrations in Charlotte County and background concentrations in Lee County. There have been no reports of fish kills or respiratory irritation, however.
OFFS — "Stuart will urge businesses to drop or reduce single-use plastic straws and plastic foam" via Melissa Holsman of TCPalm — City commissioners are following in Martin County's lead, unanimously urging businesses to stop or decrease the use of single-use plastic straws and polystyrene products such as Styrofoam. Their resolution seeks to reduce plastic pollution, in part through an outreach campaign to educate the public, students and businesses "regarding the harm created by plastics and polystyrene products to terrestrial and marine environments." Commissioners also instructed City Manager David Dyess to schedule a public workshop to discuss pollution associated with single-use plastics and polystyrene that litters landfills, waterways and oceans. A goal is to help eliminate the nearly 9 million tons of plastic debris that flows into oceans each year, according to city records.
"WeWork to join downtown Orlando coworking trend with 3-floor, 70,000-square-foot site" via Marco Santana of the Orlando Sentinel — The WeWork location is part of a large growth period for the New York City-based company, which has more than 425 locations in more than 100 cities across the world. The company formally signed its lease at the SunTrust Center. "We look forward to bringing our global platform to the creators of Orlando as we plant and expand our footprint in one of the state's most populous metropolitan areas," WeWork's general manager for the southeast Bobby Condon said in a news release. Downtown Orlando is already home to a cluster of coworking spaces, including StarterStudio, Catalyst and the video game-specific Orlando Game Space.
Polling shows Jacksonville Beach voters support fire services referendum — A new University of North Florida poll of registered voters in Jacksonville Beach shows majority support for the Jacksonville Beach City Council calling for a referendum about the proposed Fire Service Agreement between the City of Jacksonville and Jacksonville Beach. Sixty-one percent of respondents believe the Jacksonville Beach City Council should call for a binding referendum to approve the terms and conditions of the Fire Service Agreement, 26 percent opposed; 13 percent were not sure. Among Democrats, support for a referendum is at 67 percent, with Republicans supporting at 58 percent. Similarly, 46 percent support the City of Jacksonville Beach contracting out its fire services to the City of Jacksonville, with 41 percent opposed.
— JAX ELECTION RESULTS —
"Last hurrah: Tommy Hazouri wins his final election" via A.G. Gancarski of Florida Politics — Despite a Republican advantage in turnout, Jacksonville's longest tenured Democrat scored a convincing win while seeking re-election. With 198 of 199 precincts reporting, At-Large Group 3 City Councilman Tommy Hazouri downed Republican Greg Rachal 58 to 42 percent.
"Lenny Curry's preferred candidate wins expensive race for Jacksonville City Council" via A.G. Gancarski of Florida Politics — Backed by Mayor Lenny Curry, Republican Randy DeFoor (who raised more than $400,000 between hard money and committee cash) defeated Democrat Sunny Gettinger. The margin was narrow: 51.2 to 48.8 percent. But a win's a win, and DeFoor overcame a volunteer-heavy campaign on the other side. The two combined to raise more than $550,000 in hard money over the course of the campaign.
"Former chair of Duval Democrats loses Jacksonville City Council race to Rick Scott appointee" via A.G Gancarski of Florida Politics — Republican Terrance Freeman defeated Lisa King in the Jacksonville City Council At-Large Group 1 race. The margin: 54 to 46 percent. This was an inside baseball campaign between two perennial candidates. Freeman eventually powered through with the help of Mayor Lenny Curry. Both candidates were familiar names in the Jacksonville political class.
"Rick Scott's Jacksonville City Council pick wins in Democratic district" via A.G Gancarski of Florida Politics — Incumbent Ju'Coby Pittman, a Democrat appointed to fill a vacancy in 2018, has defeated runoff opponent Tameka Gaines Holly by 15 points on Tuesday. Gov. Rick Scott chose Pittman in the wake of the suspension of Katrina Brown, who faces a federal fraud trial.
"Brenda Priestly-Jackson headed to Jacksonville City Council" via A.G. Gancarski of Florida Politics — Brenda Priestly-Jackson thumped by a nearly 2-to-1 margin Celestine Mills in the Jacksonville City Council District 10 race. Priestly-Jackson nearly won the whole thing outright in March, and every defeated opponent endorsed her soon thereafter. For Priestly-Jackson, a former Duval County School Board chair, the win caps off nearly a year of seeking the seat, both on the campaign trail and in court.
— TRAIL —
"Donna Shalala, with help from Republicans, rakes in nearly $200K at fundraiser" via Ryan Nicol of Florida Politics — At a fundraiser hosted at the Biltmore Hotel in Coral Gables, the total nearly matches her contributions earned in the entire first quarter. And it wasn't just Democrats who were in a generous mood. Several of the attendees were current or former members of the GOP, the most prominent being former state Sen. René García. Several local lawmakers were on hand including Miami-Dade mayoral candidate and current County Commissioner Daniella Levine Cava, fellow Miami-Dade Commissioner Eileen Higgins, Coral Gables Mayor Raúl Valdés-Fauli, Pinecrest Mayor Joe Corradino and Matt Haggman, who opposed Shalala in the 2018 Democratic primary.
HD 18 Republican Sam Garrison exceeds $100K raised" via AG Gancarski of Florida Politics — Garrison, Orange Park's general counsel, has now raised more than $100,000 for his campaign for House District 18. Garrison is the law partner of Senate Appropriations Chair Rob Bradley, which suggests that he has the inside track, with House Appropriations Chair Travis Cummings likely moving up to the Senate. Garrison is alone in the race, and is now over the $100,000 threshold, with $103,510 raised total. Of that haul, he has just under $87,000 on hand. Garrison attracted support from health care lobbyist Larry Overton and Associates, as well as Jeff Hartley and his firm, Smith, Bryan, and Myers.
"HD 22 hopefuls raise heaps of cash" via Drew Wilson of Florida Politics — If fundraising is any indication, there's a competitive three-way race to succeed term-limited Rep. Charlie Stone in House District 22. Three Republicans have filed to take over the seat which covers Levy and Marion counties: Joe Harding, Kurt Kelly and Floyd Randall. With April's campaign finance reports turned in, all three have breached the $40,000 mark in total funds. Leading the pack is Kelly. As of April 30, he had raised $61,285 and spent $12,538, leaving him with $48,747 banked heading into his fifth month on the trail. His April haul measured in at $6,650 and included a $1,000 check from Abound Construction Services and $500 from political committee Friends of Jason Brodeur.
"Webster Barnaby increases cash lead in HD 27 race" via Scott Powers of Florida Politics — Republican Barnaby raised more than $11,000 in April for his campaign for the seat opening up Florida's House District 27, increasing his cash lead over two other Republicans vying for the position. Newly posted reports with the Florida Division of Elections show Barnaby, a former Deltona City Commissioner, brought in $11,185 in April and has collected $35,035 over three months. His campaign still has almost all of that in the bank on May 1. He and fellow Republicans Erika Benfield and Zenaida Denizac want to succeed term-limited Republican state Rep. David Santiago in the southwestern Volusia County district.
"Jennifer Webb banks $23,000 ahead of expected Ray Blacklidge matchup" via Janelle Irwin Taylor of Florida Politics — Webb, a Democrat, defeated Republican Blacklidge last year, earning her first term in office with a solid 53 percent of the vote. Less than a month later, Blacklidge updated his campaign Facebook page to indicate a 2020 race. Webb has been raising funds since about two weeks after last November's election. She's brought in top dollar, $1,000 contributions from several groups including Publix, Florida Blue, Great Bay Distributors, the Florida Beer Wholesalers Association, Disney Destinations and Southern Glazer Wine and Spirits, among others. Webb also rolled over about $8,400 from her 2018 campaign.
"Bryan Blackwell among early candidates fundraising for open seats" via Jacob Ogles of Florida Politics — The ex-Marine reports a total $16,875 in contributions raised on top of a $20,000 loan. That includes a modest $400 in fundraising from April. Hey Blackwell, who entered the race in February, remains the only candidate seeking term-limited state Rep. Dane Eagle's Florida House District 77 seat. Blackwell's coffers may not be enough to scare away others from entering the race, but it gives the candidate a head start. He's not the only candidate jumping in early in a cycle where there will be a fair amount of turnover encircling Lake Okeechobee. Sanibel City Councilman Jason Maughan, the only candidate in state House District 76, has continued steady fundraising. Despite no longer having any opposition, he raised $62,000 thus far.
"Running for county mayor again, Alex Penelas snags Miami-Dade's top donor (so far)" via Doug Hanks of the Miami Herald — Last month, Miami healthcare mogul Mike Fernandez wrote a $100,000 check to the political committee that Alex Penelas hopes will get him elected county mayor again. The April 10 donation to Penelas' Bold Vision committee makes Fernandez the largest single donor so far in the 2020 race for Miami-Dade mayor, according to a Miami Herald review of campaign filings. With 15 months to go until the first votes are cast for a successor to term-limited Carlos Gimenez, official and unofficial candidates are raising money to prepare for a contest that's sure to set new records for political spending in Miami-Dade.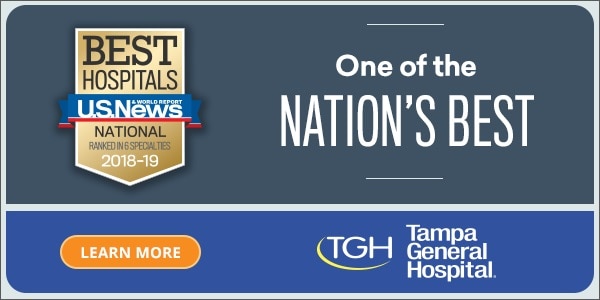 — CHAMBER GOES TO WASHINGTON —
The Florida Chamber of Commerce will this week be in Washington, D.C., to promote business-friendly ideas in the nation's capital.
"The Florida Chamber's delegation includes business leaders from across Florida, representing small businesses and the state's largest employers, and will include meetings with Florida's Congressional Delegation, federal agencies and foreign dignitaries," a news release from the Chamber said.
— Timely: Dubbed the "D.C. Fly-In" the trip coincides with Infrastructure Week. The Chamber this past Session has strongly advocated for infrastructure bills, like Senate President Galvano's toll-roads plan.
— Talking trade: The trip comes as China and the U.S. swap trade tariffs. Meanwhile, David Hart with the Chamber said, "many in Florida remain eager for Congress to advance a vote on the United States Mexico Canada Trade Agreement (USMCA) as soon as possible."
— The who's who: The delegation will meet with U.S. Sens. Marco Rubio and Scott, along with at least five other U.S. Representatives from Florida. Members with the Chamber also will meet with William Zarit, the chair of the American Chamber of Commerce in China.
— D.C. MATTERS —
"So Marco Rubio is just threatening war with Iran now too" via Jerry Iannelli of the Miami New Times — Rubio appeared on some CNBC program called Squawk Alley to beat the drum for a war with the Middle-Eastern nation. During his TV appearance, Rubio essentially dared the Iranian regime to attack the United States and see what the hell happens. And even though the United States is preparing plans for an Iranian invasion while sailing an aircraft carrier into the region, Rubio is spinning the entire ordeal as something this country is nonsensically being forced to do, even though pretty much all of this is America's doing. "It's all on them, and it's a grave risk," Rubio, uh, squawked on CNBC. "I don't want a war, we don't want a war, but that's up to them."
"Rick Scott goes after Europe in crusade against Cuba, Venezuela" via Scott Powers of Florida Politics — Scott demanded that European countries and the European Union stop supporting Cuba because it supports Nicolás Maduro. His call came after he finished his second Latin American trip promoting an overthrow of Maduro in Venezuela, where he declared that those supporting Maduro are "co-conspirators" in his genocide. Last week Scott called on the United States Navy to prepare for a naval blockade of Cuba to prevent the inflow of oil from Venezuela. The countries he called out for supporting Cuba are the United Kingdom, Germany, France, Spain, Austria, Croatia, Czech Republic, Denmark, Estonia, Finland, Latvia, Lithuania, Luxembourg, Netherlands, Poland, Portugal and Sweden. All of them have declared opposition to Maduro and support for Juan Guaidó as the legitimate Venezuelan president.
"Air Force to Florida: Drop dead (over U.S. Space Command HQ competition)" via Scott Powers of Florida Politics — Just three days after Florida kicked off its big pitch to try to attract the military's new U.S. Space Command, the Air Force has announced Tuesday that Florida is out of the running. In fact, it may appear that Florida really never was in the running. The Air Force released a statement Tuesday identifying six bases selected as finalists for the new pan-military command, which would oversee space defense and warfare operations across all branches of the military. It is the same list that was leaked in March, which Florida officials have been scurrying to disavow for weeks, including in confident declarations made last Friday at a Space Florida Summit in Orlando to organize Florida's pitch.
Happening today — The Florida Defense Alliance will hold a semiannual meeting, 8 a.m., Four Points by Sheraton Tallahassee Downtown, 316 West Tennessee St., Tallahassee.
"3 House members demand investigation into migrant detention center no-bid deal" via Monique Madan of the Miami Herald — In a letter to the inspector general of the Department of Health and Human Services, U.S. Reps. Donna Shalala, Debbie Wasserman Schultz, and Debbie Mucarsel-Powell demanded that the IG look into how the contract was awarded and explain the role of former Trump Chief of Staff John Kelly, if any, in engineering the deal. "We respectfully ask that your office conduct an audit of the contracting process carried out by the department," the letter says. "We find it troubling that General Kelly's tenure in the administration led to a dramatic increase in both the number of children held at the Homestead facility and the duration of time that accompanied children are being kept in government custody."
"Stephanie Murphy: We're getting Special Olympics funding increased" via Scott Powers of Florida Politics — A bill that cleared the U.S. House Appropriations Committee Tuesday includes $21.1 million for Special Olympics thanks to an effort led by Florida's U.S. Reps. Stephanie Murphy, Darren Soto, and Val Demings, Murphy's office said Tuesday. Her office said she and her fellow Central Florida representatives pressed the committee to increase support for the Special Olympics in the face of efforts by the Trump administration and Education Secretary Betsy DeVos to eliminate all federal funding for the organization. The next Special Olympics USA games, in 2022, are to be hosted by Orlando.
— 2020 —
"Joe Biden says he's open to breaking up Facebook" via Hunter Woodall of The Associated Press — In an interview with The Associated Press, the former vice president, who is now running for the White House, said that dismantling large technology companies including Facebook is "something we should take a really hard look at." His 2020 rival, Sen. Elizabeth Warren of Massachusetts, has been the most outspoken Democratic presidential candidate to press for greater regulation of Silicon Valley's most prominent companies. While Biden didn't fully embrace her proposal — saying it's "premature" to make a final judgment — he praised Warren and said she "has a very strong case to be made" for cracking down on tech giants.
"What Biden is teaching Democrats about Democrats" via Jonathan Chait of New York magazine — Biden's apparent resurrection from relic to runaway front-runner has illustrated a chasm between perception and reality. The triumph of the left is somewhere between a movement ahead of its time and a bubble that has just popped. As the Democratic Party in 2019 begins to wake up to the fact that its intellectual and activist vanguard is deeply at odds with both its voting base and the vast majority of its elected officials, the politics of Washington and the 2020 primary are shifting in unexpected ways. The long-term question for the left is whether it can build a movement that can dominate in the real world, not just on Twitter and in some magazines.
Scoop — "Top Democrat bundler Justin Day throws in early for Steve Bullock" via Jacob Ogles of Florida Politics — The same day Montana Gov. Bullock announced he's running for president Day sent a fundraising email on the Democrat's behalf. "I truly believe a governor will be out next president," Day said. "I think it's going to be Steve Bullock." Day, managing director for Capital City Consulting's Tampa Bay office, feels the Montanan can unseat an incumbent Republican president. "Our top priority must be finding a proven, progressive leader who can bring people together to defeat Donald Trump and get our country back on track," Day wrote in an email blast. The lobbyist served as a hiring coup for CCC last year. More importantly, he's connected to the biggest Democratic donors in Florida.
— OPINIONS —
"We need to invest in America again" via Marco Rubio for the Washington Examiner — Most Americans understand how a healthy, free market economy functions. Financial institutions connect businesses with great ideas to the capital they need. However, these are increasingly not the terms upon which the American economy operates today. America's nonfinancial corporations, the business sector that we expect to invest in capacity, projects, and workers, flipped from their historical role as net borrowers from the rest of the economy, to net lenders to it. The nonfinancial corporate business sector routinely spends more on buying financial assets than on capital development. If we do not change our public policies to reflect long-term investment as a priority, we will not be able to compete globally or build the America our values demand.
"With straw-ban veto, DeSantis smacks around legislators, stands up for local control. Good." via Scott Maxwell of the Orlando Sentinel — These smacks were particularly well deserved, because DeSantis was taking a stance against one of the Legislature's most noxious tendencies — trying to pass state laws to control local governments. The problem with this law has nothing to do with straws and everything to do with the principle of local control: State officials should make state laws, and local officials should make local ones. Local control. What a novel concept. Endorsed by a die-hard, Fox News-loving conservative, no less. If citizens oppose a local straw ban, they should take that up with the local officials considering it … just as the Governor said.
"Last-minute citizen initiative changes stab Floridians in the back" via the Orlando Sentinel editorial board — At the last minute of the Legislative Session, Republican lawmakers crafted a regulatory spiderweb designed to make it as hard as possible to collect and submit signatures so citizens can propose changes to the Florida Constitution. The party of less regulation for business is the party of more regulation for citizens attempting to exercise self-government. DeSantis has signaled in the past his unhappiness with citizen initiatives, and he praised this bill after it was passed by the Legislature. If the Governor objectively evaluates the bill, he would recognize it's not the way to bring about change. This whole mess is the product of a Legislature and special interests terrified by some of the current citizen-led attempts to change the Constitution.
"Adam Rabinowitz, Christa Court: Hurricane Michael continues to hamper Georgia, Florida agriculture" via Florida Politics — Immediately after the hurricane, experts from the University of Georgia and the University of Florida estimated losses to agricultural production exceeded $2.5 billion in Georgia and $1.4 billion in Florida. U.S. Congress has made many attempts to allocate disaster assistance for this region to help offset these losses. However, more than six months later, no bill has passed both the House and Senate and the President has not signed any legislation. Agricultural producers in the region are struggling to recover from this disaster without additional federal assistance, even as the 2019 spring planting season is now fully underway. Some farmers have simply gone out of business or permanently stopped farming.
"Federal transportation bill must make pedestrians safer in Tampa Bay" via Emiko Atherton and Beth Osborne for the Tampa Bay Times — This is a civil rights issue as well as one of safety. African-American pedestrians are at 50 percent more risk than pedestrians who are white, and people walking in lower-income neighborhoods die at 2.5 times the rate as those in wealthier areas. Roadway design is a contributing factor in every collision. And while Florida has made strides to adopt policies for safer streets, it will take decades of work to turn those policies into changes in the way streets are built and operated. In the next several weeks Congress will consider its next major transportation bill, an event which happens only once every several years. This will be an opportunity for the Tampa Bay region's congressional delegation to bring home funding for pedestrian safety projects in Tampa Bay, as well as a chance to help communities across the country who are facing similar trends.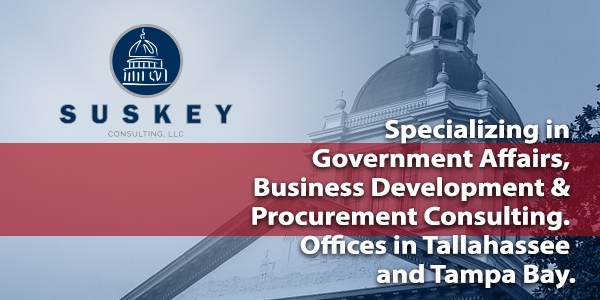 — EARNINGS REPORTS —
"Capital City Consulting earns up to $4.3M in first quarter" via Drew Wilson of Florida Politics — The reports show the Q1 team juggled 139 clients. CCC's legislative report shows they earned up to $2.5 million on that side of the ball, with up to $1.77 million more coming in via executive branch lobbying. Lobbyists report their compensation in ranges covering $10,000 increments up to $50,000, after which they must report the exact amount they received. If CCC's clientele split the ranges down the middle, the firm would have raked in $3.1 million for the quarter, including $1.9 million in legislative lobbying fees and another $1.2 million in executive branch pay. CCC's Q1 reports far outweigh their performance for the first quarter of last year, which included the whole of the 2019 Legislative Session.
"Buchanan Ingersoll & Rooney earns just over $1 mil for lobbying work during first quarter" via Drew Wilson of Florida Politics — According to newly filed lobbying compensation reports, the firm tallied up to $600,000 of that haul via legislative lobbying, with the remaining $440,000 coming in via executive branch work. Florida lobbyists report their earnings from each of their principals in ranges covering $10,000 increments up to $50,000, after which a firm must report the exact amount they received. Using the middle number of each range across Buchanan Ingersoll & Rooney's first-quarter compensation reports, the firm brought in an estimated $690,000 between Jan. 1 and March 31. The firm raked in those funds across 57 legislative lobbying contracts and 56 executive lobbying contracts.
"The Mayernick Group nears $1 million in Q1 lobbying pay" via Drew Wilson of Florida Politics — New compensation reports show the four-member firm received up to $730,000 in pay lobbying the Legislature, with another $270,000 tacked on for their executive branch efforts. Florida lobbyists report their earnings from each of their principals in ranges covering $10,000 increments up to $50,000, after which a firm must report the exact amount they received. Using the middle number for each of The Mayernick Group's paying principals yields a median earnings estimate of $680,000 — $545,000 plying lawmakers and $135,000 for advocacy across the Capitol complex. Per the bottom line of their legislative and executive compensation reports, Frank Mayernick, Tracy Mayernick, Rob Johnson and Katie Smith earned no less than $500,000.
— MOVEMENTS —
"USF Health VP named to lead Jane Castor transition" via Charlie Frago of the Tampa Bay Times — Carole Wallace Post also has City Hall experience, having worked in the New York City mayoral administrations of Rudy Giuliani and Michael Bloomberg. Under Bloomberg in 2009, Post became the first woman to serve as Commissioner of the City's Department of Information Technology and Telecommunications, managing a 1,200 member staff and $350 million budget. Post served as the city's building department's executive director of strategic planning where she was involved in rebuilding efforts after the Sept. 11, 2001, terrorist attacks. Post joined USF Health as a chief administrative officer and assistant vice president in 2016. She'll continue in that job as she assists Castor in a volunteer, part-time capacity, said Castor spokeswoman Ashley Bauman.
"NRA pays lobbyist Marion Hammer big bucks, but you won't find that disclosed in Tallahassee" via Dan Christensen of FloridaBulldog.org — The National Rifle Association paid Hammer more than a quarter-million dollars last year in the wake of the Parkland school massacre. But you won't find that payment disclosed on quarterly compensation reports required to file with the Florida Senate. Hammer, both an NRA board member and a Florida registered NRA lobbyist, hasn't filed any compensation reports there since at least 2007. Another internal NRA report says Hammer was paid $134,000 in 2017 "for legislative lobbying in Florida." Employees who do in-house lobbying for their employer, as Hammer does for Unified Sportsmen, are generally not required to register or file compensation reports. But contract lobbyists like the NRA's Hammer who are paid fees for their services must register and disclose.
New and renewed lobbying registrations:
Ramon Maury, Maury Management Group: InterSystems Corporation
Katia Saint Fleur, KSF and Associates: Florida Pet Retailers
Stefanie Steele: Project Lead The Way
"Business Journal hires Matthew Arrojas as hospitality reporter" via the South Florida Business Journal — Arrojas, a Miami-Dade County native, covers one of the most robust sectors for the business news outlet. His beat includes reporting on hotels, airlines, cruise lines, tourism, trade groups, restaurants, retail, conventions and meetings, transportation, gambling and other attractions across the tri-county region. Arrojas said: "I've spent my life in South Florida, so to be able to cover one of its most important industries is a real privilege." Arrojas is a recent graduate of the University of Florida, where he earned a bachelor's degree in journalism. While at UF, he worked as a reporter, editor and digital producer for WUFT News. He also completed a stint as a Capitol correspondent covering the Florida Legislature.
— SUNSHINE SPORTS —
African-American participation in high-level baseball is declining.
— Even true at historically black universities: Bethune Cookman University's baseball team has only four African-American players.
Can you think of another team in need of a new stadium?
— Oakland A's stadium quest moves forward: Oakland's port commission approved allowing land the A's targeted to be used for a new 35,000-seat stadium. There are many remaining steps before construction begins, but that puts Oakland ahead of the Tampa Bay Rays.
Medic!
— Injury woes continue for Yankees: New York's season-long run of injured players continues. The Yanks got one player back off the injured list but lost two more.
Maybe drive next time?
— Rays trip to Miami delayed: Weather issues at Tampa International Airport forced the Tampa Bay Rays to reschedule their trip to Miami to play the Marlins.
The University of Central Florida football team has growing pains.
— UCF considers expanding football stadium: Athletic Director Danny White said it's time to make those plans as attendance at Knights games continues to be strong.
It's not completely out of the realm of possibility.
— Josh Rosen an "Aaron Rodgers clone": That's what Trent Dilfer said about the Miami Dolphins new quarterback.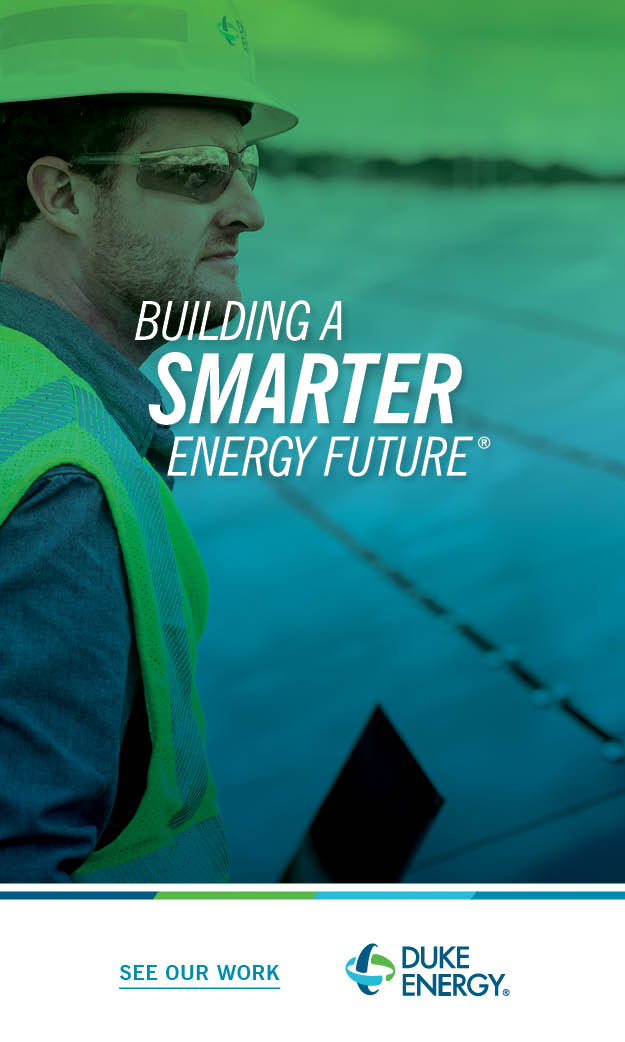 — ALOE —
"Florida Man card game riffs on the Sunshine State's biggest meme" via Liz Tracy of the Miami New Times — The creators of Florida Man: The Card Game know a thing or two about how to help adults have a good time. Dave and Trish Pifer and David Ritchie and Miranda Bressman, co-owners of Los Angeles' comic shop the Secret Headquarters, are the team behind this card game based on the wild headlines that come out of the Sunshine State. "I introduced the idea with Florida Man headlines written on scraps of paper," Ritchie says. "We gave the idea a try. It worked pretty well and we just ran with it. We had meetings every weekend after that, reworking the original idea, introducing different elements to it until we had it to a place where we thought it was time to put it out in the world."
Stone crab season closes this week — The commercial and recreational harvest of stone crab claws in Florida ends Thursday, but the last day of harvest is Wednesday. Stone crab season will reopen Oct. 15. This five-month closure occurs each year during the peak spawning season to help conserve Florida's valuable stone crab resource. Stone crab traps must be removed from the water within five days after the close of the stone crab season. Claws cannot be taken from traps pulled after the season closes. Learn more about the stone crab harvest season by visiting MyFWC.com/Marine and then either "Recreational Regulations" or "Commercial."
"South America's spectacular swallow-tailed kites back in Florida for breeding season" via Ginnie Beagan of TCPalm — Identifiable partly by its forked tail and best known for its aerial acrobatics, this black and white bird of prey soars through the air for what seems like hours without so much as a flutter of its massive wings. They also feed on tree frogs, lizards, nestling birds, and snakes they adeptly snatch from treetops. For nesting, they prefer tall trees in woodlands, swamps and savannas, building nests of small sticks woven with Spanish moss. Scientifically known as Elanoides forficatus, these large, lightweight birds migrate annually to Florida from South America, usually arriving in late February or March. They spend summers in Florida breeding and feeding.
— HAPPY BIRTHDAY —
Best wishes to scribe Jeff Billman and former congressional candidate Eric Lynn.
—
Sunburn is authored and assembled by Peter Schorsch, Phil Ammann, Jim Rosica, Dan McAuliffe, and Drew Wilson.