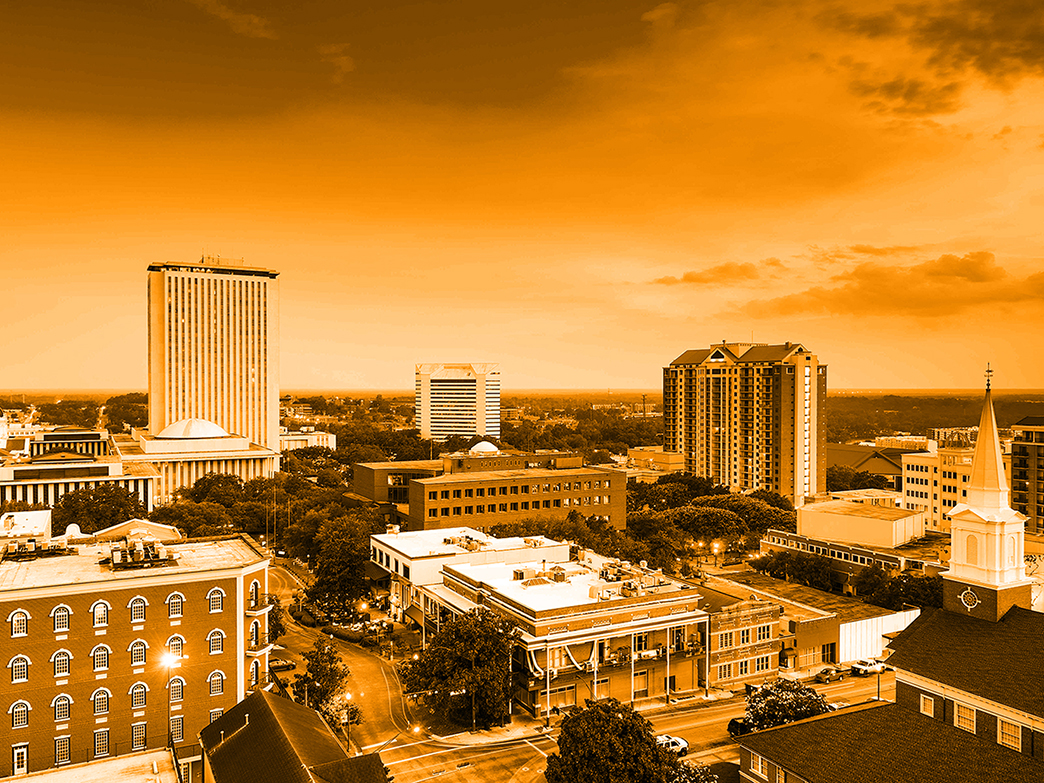 Let Sunburn help you wake up fresh and informed.
Breaking overnight — "Russian government hackers targeted small county in Florida panhandle in 2016" via The Washington Post — The Russian military spy agency, the GRU, was responsible for the penetration of Washington County's database, according to the two officials, who spoke on the condition of anonymity to discuss a sensitive matter. The county has a population of about 25,000. Carol F. Rudd, county elections supervisor, declined to comment on the breach but said it's important for federal, state and local officials to be able to communicate confidentially. "If each agency gets suspicious of the other's ability to follow the rules of confidentiality, then those tenuous lines of communication quickly break down," she said in an email. "That would set our security capabilities back years and severely compromise our ability to protect our elections. THAT would be a big win for the Russians going into 2020."
—
More than 1,200 people are expected to show up Saturday at a summit to discuss the future of Florida's public school system.
Sponsoring the event are several organizations including the Florida Education Association (FEA), the Alliance to Reclaim Our Schools and the League of Women Voters of Florida.
Those groups, and others, make up the new, new Coalition for Florida's Public Schools. That coalition formed after a Legislative Session that saw the creation of a new private school voucher program, as well as a measure allowing armed teachers after undergoing training.
"We see this summit as the start of something big, a real grassroots movement that brings together many disparate voices for our schools," said FEA President Fedrick Ingram.
"Our neighborhood public schools are under attack — there's no other way to describe it. If public education is going to have a future in Florida, it's time for the people who care about our public schools to step forward and take control of the conversation."
Saturday's event will be held at the Hilton Orlando from 10 a.m. until 4 p.m. The event is free, though attendees have been asked to RSVP. The FEA says more than 1,200 people are scheduled to attend so far.
—"Teachers union, other advocates plan summit to combat 'attack' on public education" via Leslie Postal of the Orlando Sentinel
—
Bill Nelson to be honored in Dunedin — Tampa Bay area Democrats will pay tribute to the former U.S. Senator in Dunedin Friday night. Hosting the event are Bay Blue Block, a new Democratic coalition representing Hillsborough, Pasco, Polk and Pinellas counties, and the Pinellas County Democratic Executive Committee. It will feature complimentary champagne, hors d'oeuvres and a cash bar along with Democratic guest speakers and entertainment. Tickets to the event are $95 and available here. The event is at the Fenway Hotel at 453 Edgewater Drive in Dunedin. The event starts at 6:30 p.m.
—
Wedding bells — Republican state Rep. Scott Plakon of Longwood is marrying Central Florida real estate agent Rachel Saunders Saturday. The wedding will be at the Church in the Son of Orlando at 2 p.m., followed by a 5 p.m. reception at the Westin Lake Mary in Lake Mary. The couple is asking friends to make donations, instead of wedding gifts, to one or more of three charities: The Seminole State College Foundation, The Alzheimer's Association, and Christian Life Missions. Plakon's first wife, Susie Plakon, died of Alzheimer's disease last summer.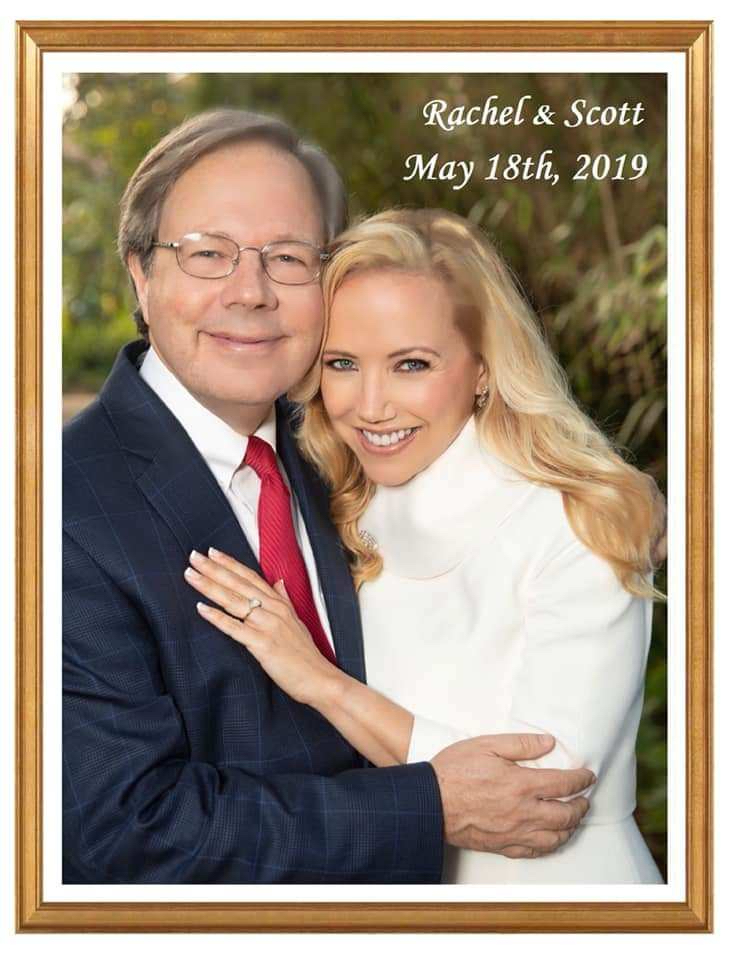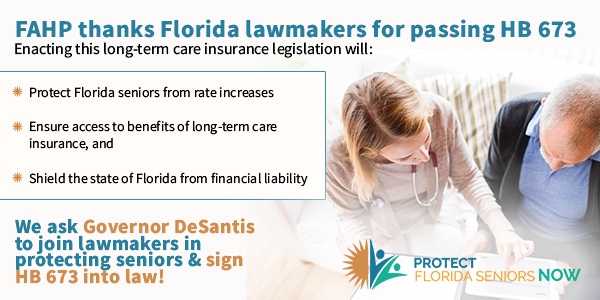 — SITUATIONAL AWARENESS —
—@RealDonaldTrump: The Dems are getting another beauty to join their group. Bill de Blasio of NYC, considered the worst mayor in the U.S., will supposedly be announcing president today. He is a JOKE, but if you like high taxes & crime, he's your man. NYC HATES HIM!
—@NikkiFried: A woman's right to choose is just that — A RIGHT! It shouldn't matter where you live or how much money you have. We MUST fight these draconian laws in Alabama, Georgia, here in Florida & anywhere else lawmakers try to strip women's rights.
—@SenJanetCruz: I was a mother at 16 & a single parent for many years. I'll be #ProChoiceAlways because I know that decision is the hardest one many women will ever face. We must put a stop to these dangerous & unconstitutional attacks on women's access to health care.
—@EvanAxelbank: Me: How confident are you, @CharlieCrist that the Russians didn't manipulate the data on servers of the two compromised counties? Crist: I'm not confident at all that they didn't do that
—@PatriciaMazzei: So! In short, the governor is upset. Members of Congress are upset. Supervisors of election are upset. But we still don't know which 2 Florida counties the Russians hacked in 2016.
—@GrayRohrer: PSA: It's generally considered bad karma to tout the money you got in the budget for a local project before the Governor signs the budget.
—@NickNehamas: Great news for the @MiamiHerald investigations team: @MarbinMiller will now be our deputy investigations editor. Carol is already a mentor/shadow editor to the whole newsroom so now it's official. Congratulations, Carol!
—@SamanthaJGross: Good morning, my Tweeple! I have some exciting Personal News

to share: I'm headed to sunny Miami! Starting in early June, I will be joining the Miami-based @mcclatchy/@MiamiHerald team to cover politics + policy leading into the 2020 election. I could not be more elated.
—@AGGancarski: Finally got the nerve to look at my mother's final letter from Medicare. One of the billers referred to the day she went into Hospice as "hospital discharge day." Yeah, that's a way to put it
—@NYTImesWordPlay: Dear @CityofMiami, We are truly sorry. Both your Cuban sandwiches and the @CityofTampa's Cuban sandwiches are terrific. In fact, we feel that there's room for ALL sandwiches on life's lunch menu. Hope all is forgiven.
— DAYS UNTIL —
Florida Chamber Florida Business Leaders' Summit on Prosperity and Economic Opportunity — 5; Florida TaxWatch Spring Meeting & Education Summit begins — 5; Memorial Day — 10; Florida Democratic Leadership Blue conference and fundraiser — 22; U.S. Open begins — 27; Father's Day — 30; Florida Chamber Learners to Earners Workforce Summit begins — 32; First Democratic presidential debates in Miami — 40; Independence Day — 48; Second Democratic presidential debates in Detroit — 74; Florida Gators opens vs. Miami football — 99; St. Petersburg primary election — 102; USF open vs. Wisconsin Badgers football — 105; UCF Golden Knights open vs. Florida A&M football — 106; FSU Seminoles open vs. Boise State football — 106; Labor Day — 108; "Joker" opens — 140; Florida Chamber Future of Florida Forum begins — 164; Scott Maddox trial begins — 171; 2019 General Election — 172; 3rd Annual Florida Internet and Television FITCon starts — 174; Iowa Caucuses — 262; New Hampshire Primaries — 270; Florida's presidential primary — 305; 2020 General Election — 536.
— TOP STORY —
"Broward, Palm Beach counties bracing for planeloads of immigrants from crowded U.S. camps" via Brittany Wallman of the South Florida Sun-Sentinel — Broward Mayor Mark Bogen and Palm Beach County Sheriff Ric Bradshaw said they were told to expect about two planeloads of migrants each week, starting in about two weeks. The 270 weekly passengers — about 1,000 each month — would be split, with half going to Palm Beach County and half to Broward. "I asked if there was an end date to this and they said no," Bradshaw said in a news conference. He said the number of migrants his county wants to accommodate is "zero." Both counties have significant homeless populations and full shelters.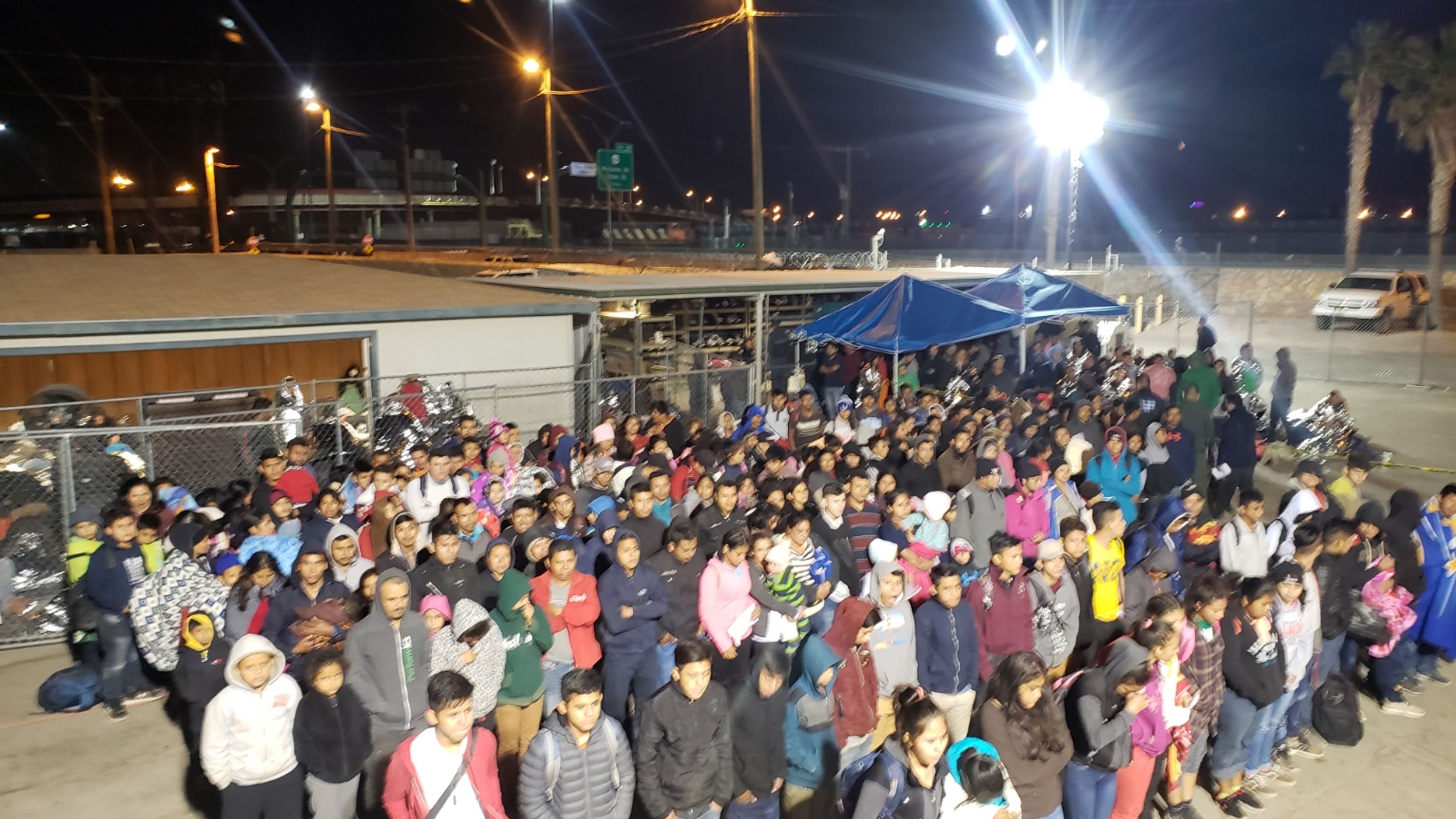 "Ron DeSantis caught off guard by migrant plan" via Ana Ceballos of the News Service of Florida — The federal government plan to release hundreds of migrants into Broward and Palm Beach counties starting next week blindsiding DeSantis, who has been an outspoken supporter of Trump's efforts to crack down on illegal immigration. The Governor's Office said DeSantis was not informed of the plan, adding that Florida counties do not have the resources to accommodate an "influx of illegal immigrants." Local officials said the proposal involves releasing about 1,000 migrants a month, split between the counties. When asked whether DeSantis was trying to get answers from the Trump administration about the plan, spokeswoman Helen Ferre responded, "Yes, he is on it."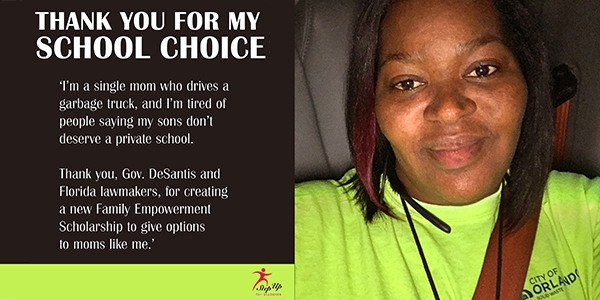 — THE ADMINISTRATION —
Assignment editors — DeSantis is expected to sign the texting-while-driving ban at a ceremony, 10:30 a.m., Sarasota High School, Administration Building, 2155 Bahia Vista Street, Sarasota.
Background — HB 107, a compromise passed by the House and Senate, would make texting while driving a "primary" traffic offense on July 1. However, the change would be phased in, according to the bill, with warnings issued starting Oct. 1 and tickets beginning Jan. 1. Currently, police can only cite motorists for texting behind the wheel if they are pulled over for other reasons. By making it a primary offense, police could pull over motorists solely for texting while driving. The bill also would require that drivers use hands-free wireless devices in school zones and work zones.
League targets development bill — The League of Women Voters of Florida wants DeSantis to reject a proposal relating to comprehensive-plan enforcement. League President Patricia Brigham in a veto request said the bill had been "drastically amended" in the waning days of the Legislative Session. "Requiring the losing party in comprehensive plan enforcement litigation be held liable for attorney fees of the prevailing party will act as a financial deterrent to all but the wealthiest citizens and will, therefore, create a chilling effect on the enforcement of comprehensive plans," Brigham wrote. DeSantis has yet to receive the legislation formally.
"DeSantis trades sharp words with a School Board member — with his wife at the mic" via Marlene Sokol of the Tampa Bay Times — A feel-good moment at a Hillsborough County school went sideways when an elected School Board member tried to question DeSantis' wife about state education spending. The first question came from School Board member Karen Perez, who began with a description of the limited resources inside the schools. "Our schools continue to be underfunded in the area of mental health, and we are unable to secure enough psychologists and social workers and counselors to work, especially in Hillsborough," said Perez, a clinical social worker who joined the board in 2018. At that point, the governor cut in and asked, "What's your question?" "I'm getting there," said Perez. "No, you don't give a speech," DeSantis said.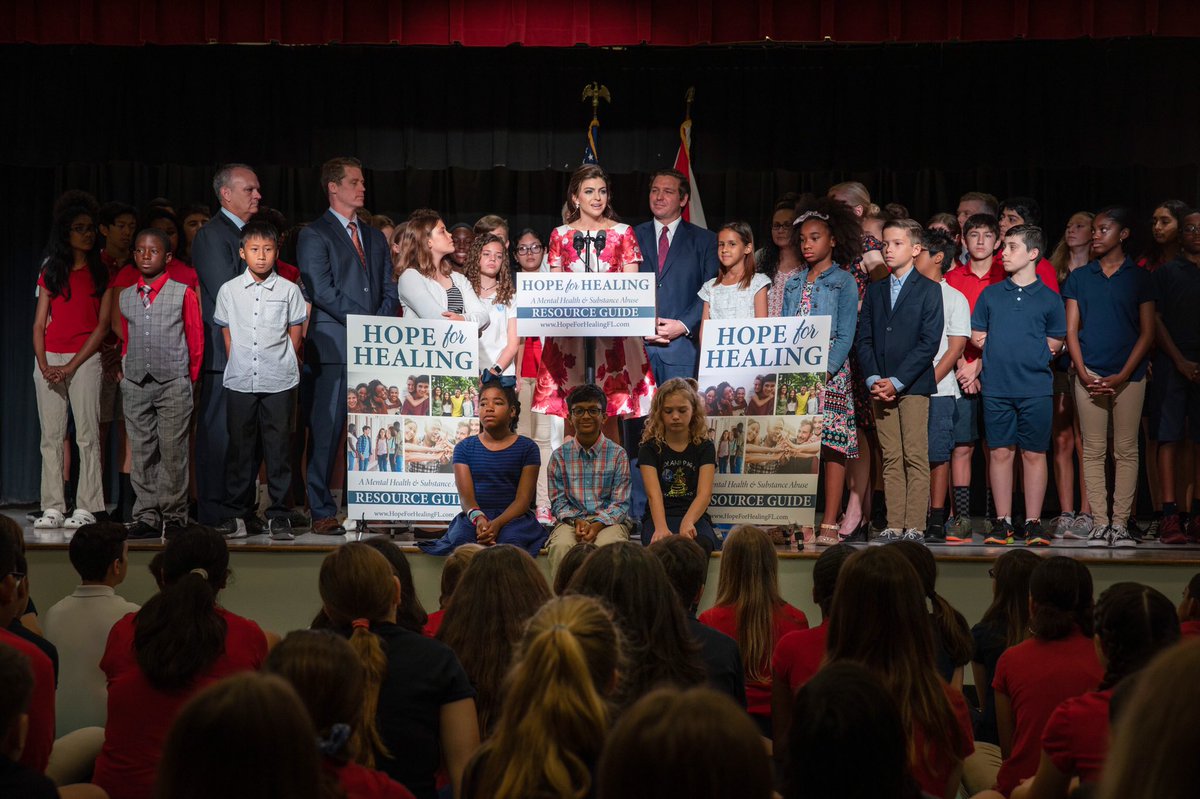 The piece that quotes everyone but doesn't really say anything — "How an unpredictable Ron DeSantis is advancing Florida conservatism" via Emily Mahoney and Steve Contorno of the Tampa Bay Times —In his first legislative session as Florida's leader, DeSantis defied easy political categorization. Lawmakers describe an ideological and assertive governor who nevertheless rolled with the give-and-take of lawmaking. Whether he's intervening behind-the-scenes or making a public push for his priorities, much of it is still advancing hard-right President Donald Trump populism.
— POST-SESSION —
"Did 2019 Legislature solve Florida's pressing problems? Yes and no, Influencers say" via Samantha Gross of the Miami Herald — The Florida Influencers ranked education as the most pressing issue of the year, as it is intertwined with many other critical issues in the state. The top priorities among Influencers when it came to education were raising teacher pay, reducing class sizes, and prioritizing traditional public schools over charter schools. Concerning health care, Influencers ranked expanding Medicaid under the Affordable Care Act as the top health care priority in the state. When it comes to protecting Florida's sensitive and unique environment, the Influencers hoped the Legislature would address four key points: create benchmarks for environmental resilience, prioritize water management and Everglades restoration, bring more accountability to state agencies and tackle growth management and land conservation.
"Amendment 4 co-author says courts will have to 'straighten out' Legislature's bill" via Daniel Rivero of WLRN — Howard Simon, the executive director of the American Civil Liberties Union in Florida until he retired earlier this year, helped write the amendment. "I'm going to presume the best of intentions," Simon said in November. "I was wrong," he said in an interview this week. "I think the legislature did whatever they could to limit the effect and limit the number of people who are now newly eligible voters." And he says the fight is headed to court. Vague language in the amendment allowed this to happen. The amendment stated that someone's right to vote would be automatically restored without explicitly defining what "all the terms of their sentence" actually entailed. DeSantis is expected to sign the bill.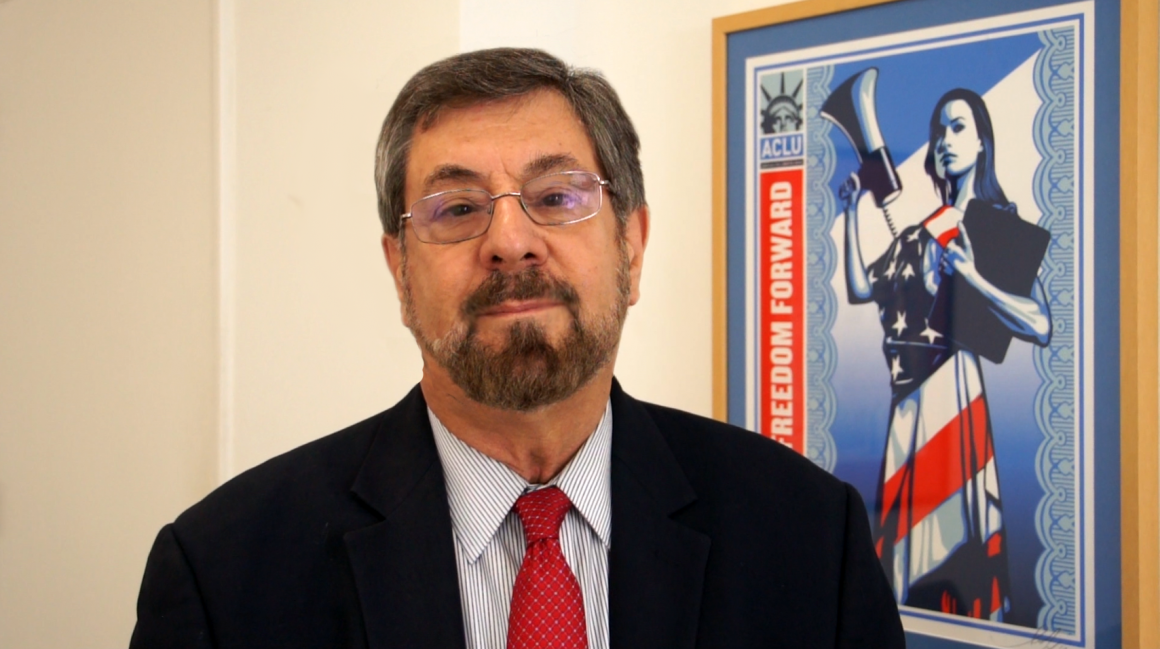 "How noncompete clauses could sink José Oliva priorities" via Florida Politics — A loophole sneaked into a bill passed by lawmakers this year, but due to the way the amendment was drafted, every other provision in the bill may be found unconstitutional. At issue is Ft. Myers' 21st Century Oncology. The ex-management, referred to as "Old 21st Century," may have has padded profits from shady practices. Despite having a seat at the table when non-competes were hammered out, the Old 21st Century team took New 21st Century to court. The non-competes, they now allege, are "onerous" and create an alleged monopoly on radiation oncology in Southwest Florida. HB 843 cleared the Legislature with an amendment that would void those non-competes. If found unconstitutional and vetoed, the rest of the reforms in HB 843 would be tossed, too.
"Education among top wins for Pinellas County Republican lawmakers" via Janelle Irwin Taylor of Florida Politics — All of Clearwater Rep. Chris Latvala's committee assignments this Session were on education-related boards. Latvala played an integral part in expanding per pupil funding for education and ushering through the expanded school guardian bill that has become more known for its language that would allow some teachers to carry guns on campus. Latvala and other Republican lawmakers on the delegation including Sens. Ed Hooper and Jeff Brandes and Rep. Nick DiCeglie, defended the school safety bill. "It didn't arm schoolteachers," Latvala said. "It allows districts to decide whether to expand the Guardian Program." Rep. Wengay Newton supported another controversial education initiative providing vouchers for low-income public-school students in low-performing schools to attend private school.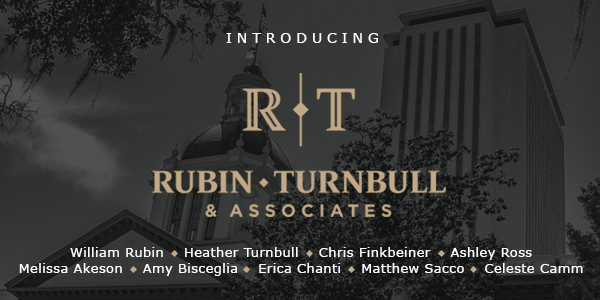 — STATEWIDE —
"Which two Florida counties were hacked in 2016? We asked all 67." via David Smiley of the Tampa Bay Times — And all but a handful of Florida's elected supervisors have said in interviews or in public statements that they have no reason to believe their offices were involved — even though the FBI told DeSantis recently that they notified the victims years ago. "We have not been told we are [among the hacked counties]," Assistant Suwanee Elections Supervisor Jennifer Kinsey said: "We're kind of wondering who it is, too." At least 11 elections offices received malware-laced emails from hackers. But officials in Florida's largest counties say they have no reason to believe they were hacked.
Department of Financial Services settles complaint of 'boys' club' discrimination — The Department of Financial Services paid nearly $250,000 last month to settle a case filed by former staffer Christine Taul, who said a "boy's club" culture edged her out of her job. As reported by Matt Dixon of POLITICO Florida, Taul received a settlement of $248,600 though DFS admitted no wrongdoing. Taul filed the suit against CFO Jimmy Patronis last year, claiming she was fired due to her gender and insinuating Patronis may have retaliated against her when she declined to attend a campaign fundraiser. Patronis has refuted those claims and Taul has since walked back the fundraiser claim. Patronis, for his part, says Taul was let go because of "management deficiency."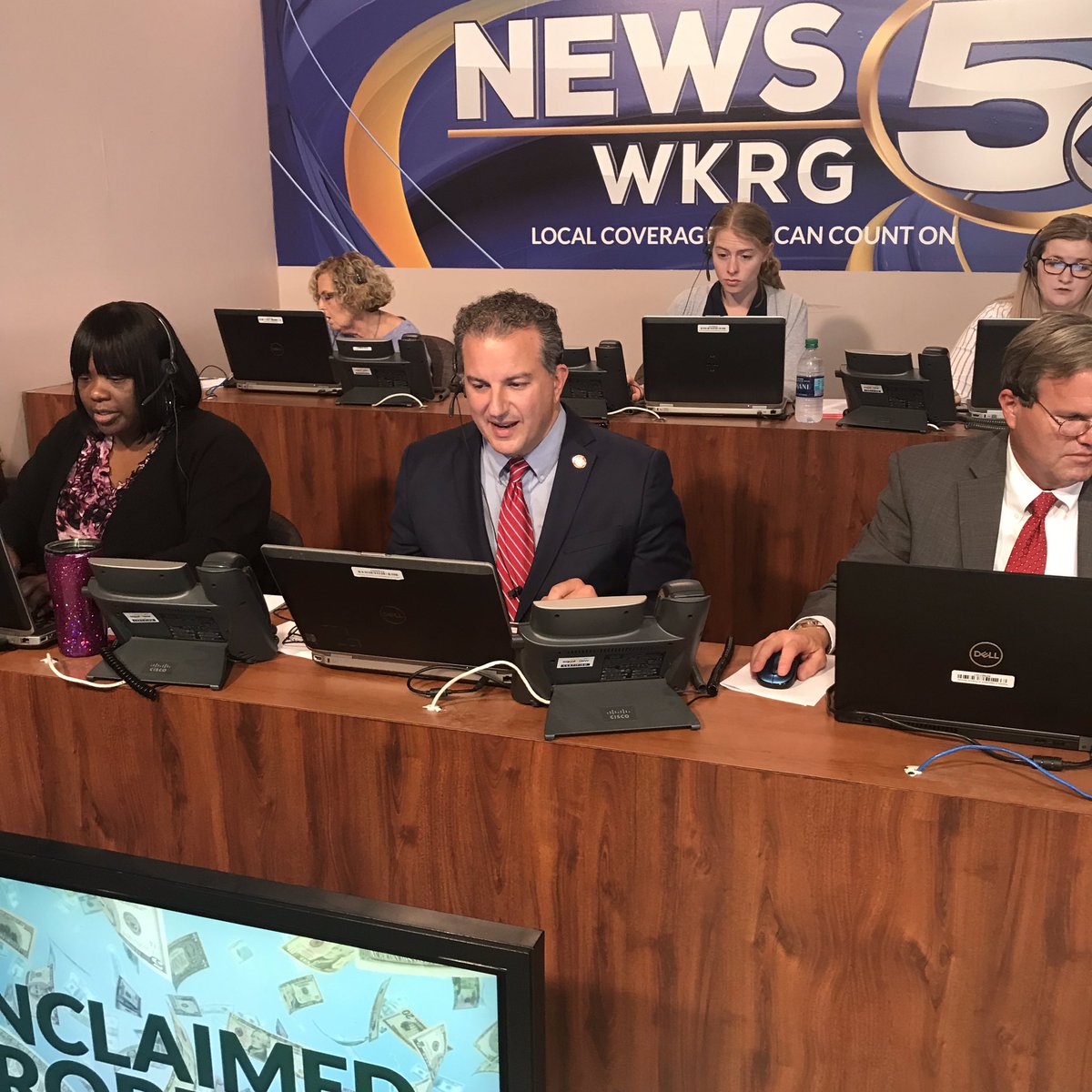 "On Israel trip, Nikki Fried to seek ideas on citrus, marijuana" via The Associated Press — While DeSantis takes a large entourage of business leaders through Israel, Democratic Agriculture Commissioner Fried will be taking her own course through the country with the goal of bringing back ideas. Fried and DeSantis' paths will intersect for a Florida Cabinet meeting on the trip beginning Memorial Day weekend, but otherwise, her mission is independent of DeSantis. Fried said she'll meet with Israeli citrus growers and dairy farmers, as well ask talk with people in the medical marijuana industry. Fried is the first Jewish woman to serve on Florida's Cabinet.
"Court rejected arguments on clerk funding" via Jim Saunders of the News Service of Florida — An appeals court overturned a ruling that said the state had "unconstitutionally underfunded" the Broward County clerk of court's office. A three-judge panel of the 1st District Court of Appeal sided with the Florida Department of Revenue and the Florida Department of Financial Services, which appealed a ruling last year by Leon County Circuit Judge Karen Gievers. Gievers agreed with Broward County Clerk of Court Brenda Forman that the state, through a system of redistributing court-filing fees, had unconstitutionally shortchanged the Broward clerk's office. Gievers pointed to the office not meeting performance measures, but the appeals court concluded that didn't mean the office was underfunded in violation of the state Constitution.
"Smaller Northwest Florida farmers to benefit from new loan program" via Danny McAuliffe of Florida Politics — DeSantis announced the activation of a $25 million bridge loan program available to crop farmers in the storm-battered counties still reeling from the Category 5 Hurricane Michael, which swept through a sliver of the Panhandle last October. DeSantis told conference attendees that the money would aid "the many field crop farmers affected by Hurricane Michael." The Small Business Emergency Bridge Loan Program will provide short-term, interest-free loans to agriculture producers only in Bay, Calhoun, Franklin, Gadsden, Gulf, Holmes, Jackson, Jefferson, Leon, Liberty, Okaloosa, Wakulla, Walton and Washington counties.
— GATOR AIR —
As anyone who lives in Florida knows — alligators are everywhere.
Staff at MacDill Air Force Base in Tampa needed a front-end loader Tuesday morning to remove an alligator lounging on a runway.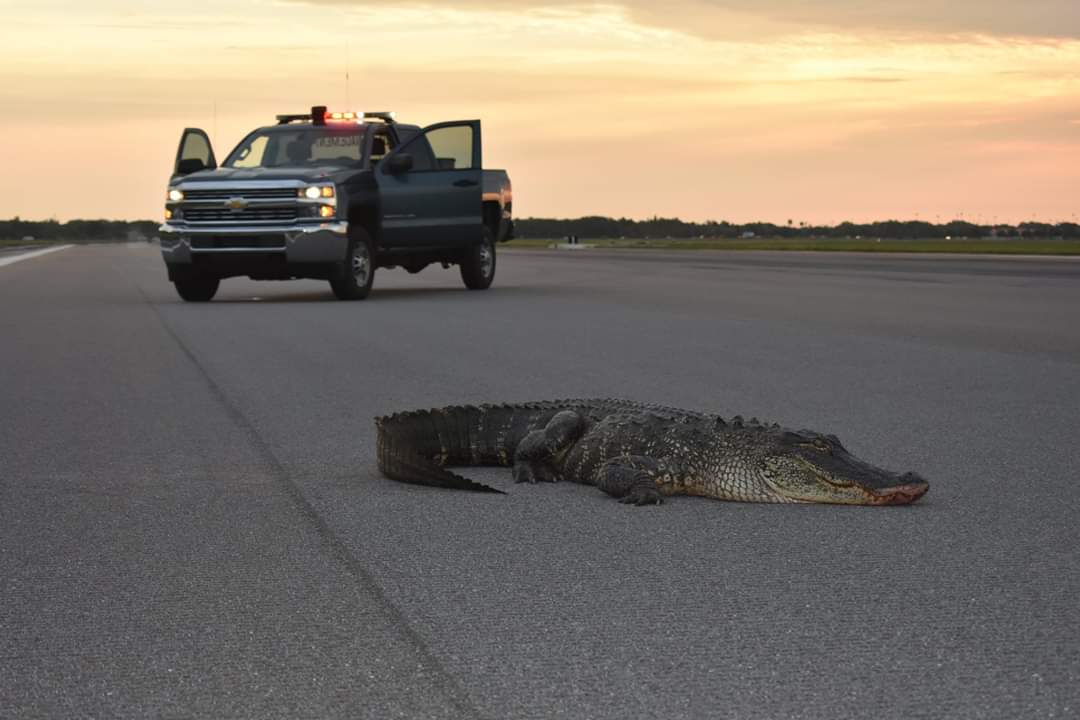 First reported by the Tampa Bay Times, the reptile was spotted sitting on a MacDill flight line. A photo shared on the MacDill Facebook page said the gator was just "preparing for takeoff."
MacDill spokesman 2nd Lt. Brandon Hanner told reporters that gator sightings are common around the base, which sits on the edge of Tampa Bay. The gator probably surfaced from one the base's bodies of water, he said.
The wing safety office's wildlife manager organized the animal's removal, scooping it into the bucket of the loader.
— LOCAL —
"Judge in 3rd Florida county nixes video from massage spa" via The Associated Press — A judge is preventing the use of video surveillance captured from cameras hidden inside a massage parlor in the prostitution case of a patron. The decision is yet another blow to prosecutors in a third Florida jurisdiction. The judge in Indian River County ruled agents did an insufficient job of minimizing the invasion of privacy of innocent patrons. The cameras were installed inside the East Spa by Homeland Security agents working with the Vero Beach Police Department. Earlier this week, a Palm Beach County judge suppressed video in a similar case involving New England Patriots owner Robert Kraft.
"Jerry Demings proposes penny sales tax for transportation in Orange County" via Scott Powers of Florida Politics — Orange County Mayor Demings outlined his long-vague plans for dedicated funding for transportation projects Thursday, announcing he'll push for a penny sales tax on the November 2020 county ballot to fund buses, trains and roads. "We will use those funds to help support Lynx, and perhaps SunRail, but also to build the infrastructure that we need as a growing community. It is our goal to have numerous meetings with our citizens to better define what it is our citizens want," Demings said.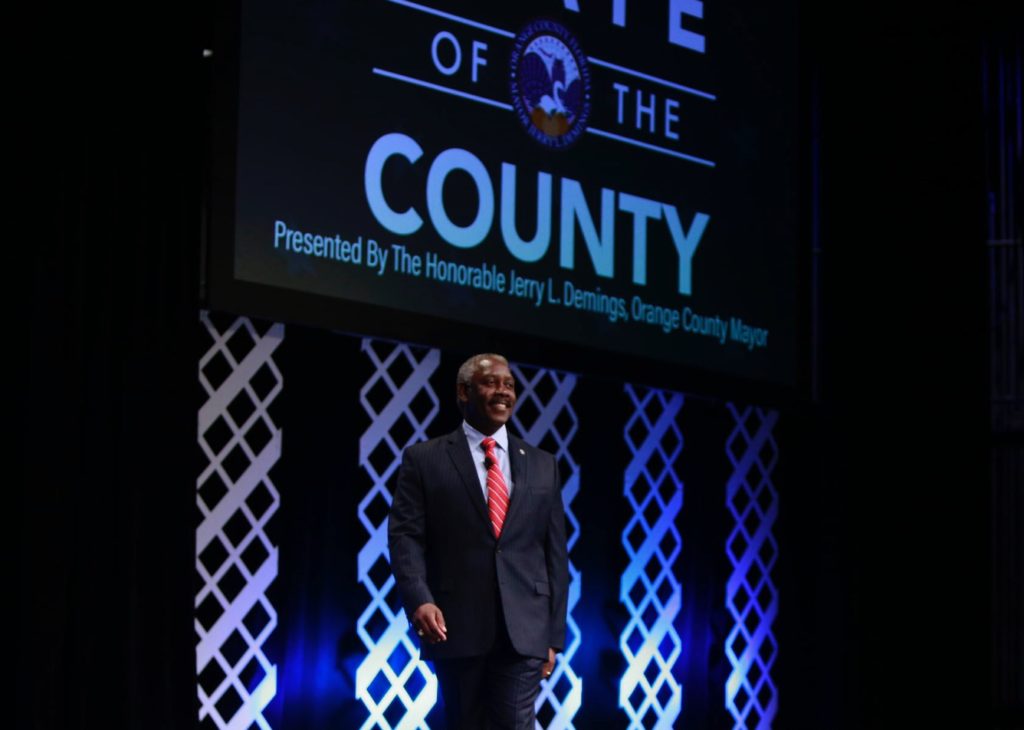 "Orlando officer charged with manslaughter in shooting of man at Colonial Plaza" via WESH — Officer Anthony Wongshue was booked into the Orange County Jail and then released hours later after posting bond. Wongshue and Officer Juan Abreu fatally shot 32-year-old Juan Alberto Silva as he was driving away following a shoplifting incident at the Colonial Plaza shopping center. Officials said at the time the officers were conducting a crash investigation in the shopping plaza parking lot when a loss prevention officer informed them of a crime in progress. Wongshue and Abreu confronted the people involved and at some point, opened fire on the driver of a car. Abreu was cleared for his involvement in the incident by the State Attorney's Office.
"U.S. Secret Service: Jacksonville accountant stole $12 million from clients before he died" via Andrew Pantazi of the Florida Times-Union — The government has seized about $5.6 million from Raymond Lee Hutchins' estate, his son and from various other entities, and now it's asking the court to allow it to seize a 2013 Mercedes E-350 and a 2016 Toyota Land Cruiser, too. No hearings have yet been set in the case. Hutchins "defrauded long-standing clients through two different wire fraud and money laundering schemes from at least 2010 through the present," the federal complaint said. Hutchins died with his wife in an apparent boating accident in Camden County, Georgia, in 2016. He was 58. The Georgia Department of Natural Resources said alcohol, inexperience and bad weather contributed to their deaths.
"Key West police arrest stripper for assault with a coconut: report" via Richard Tribou of the Orlando Sentinel — Shonta Latasha Bolds, 36, of North Miami Beach, with a listed occupation of dancer, was arrested at the VIP Gentleman's Club on Duval Street by the Key West Police Department and jailed after throwing a coconut at a man passing by who was filming her. The police report from the incident said Bolds admitted throwing the coconut at victim George Exposito because Exposito was filming her sitting on the porch of the club. The club is known for its employees to become angry and passers-by that take photos and video of the venue, which touts "live nude models, private rooms, fantasies, fetishes, role playing and more" on its website.
Happening Saturday — RSA Consulting Group will be holding its 10th Birthday BBQ Bash, with fun-filled activities, games and BBQ from Grandpa Johnson's. Event begins 4 p.m. at the home of Ron and Stephanie Pierce, 810 Centerbrook Dr., Brandon. RSVP at (813) for 22-8571 [email protected].
— TRAIL —
"Andrew Gillum writes $100,000 check to Florida Democratic Party for voter registration" via Steve Contorno of the Tampa Bay Times — His committee Forward Florida also will give $400,000 to organizations mobilizing voters in minority communities, Gillum said. "The race begins today," Gillum said. "This is simply a down payment. We've got a lot more coming your way." In March, Gillum announced plans to turn the political movement and campaign structure that narrowly won him the governor's race into a statewide effort to find 1 million more Democratic voters in 2020. That number includes new registrations and "reengaging" registered voters who have skipped recent elections. In joining Gillum's effort, the state party is acknowledging its own failures in recent years to organize volunteers and register voters in non-election years.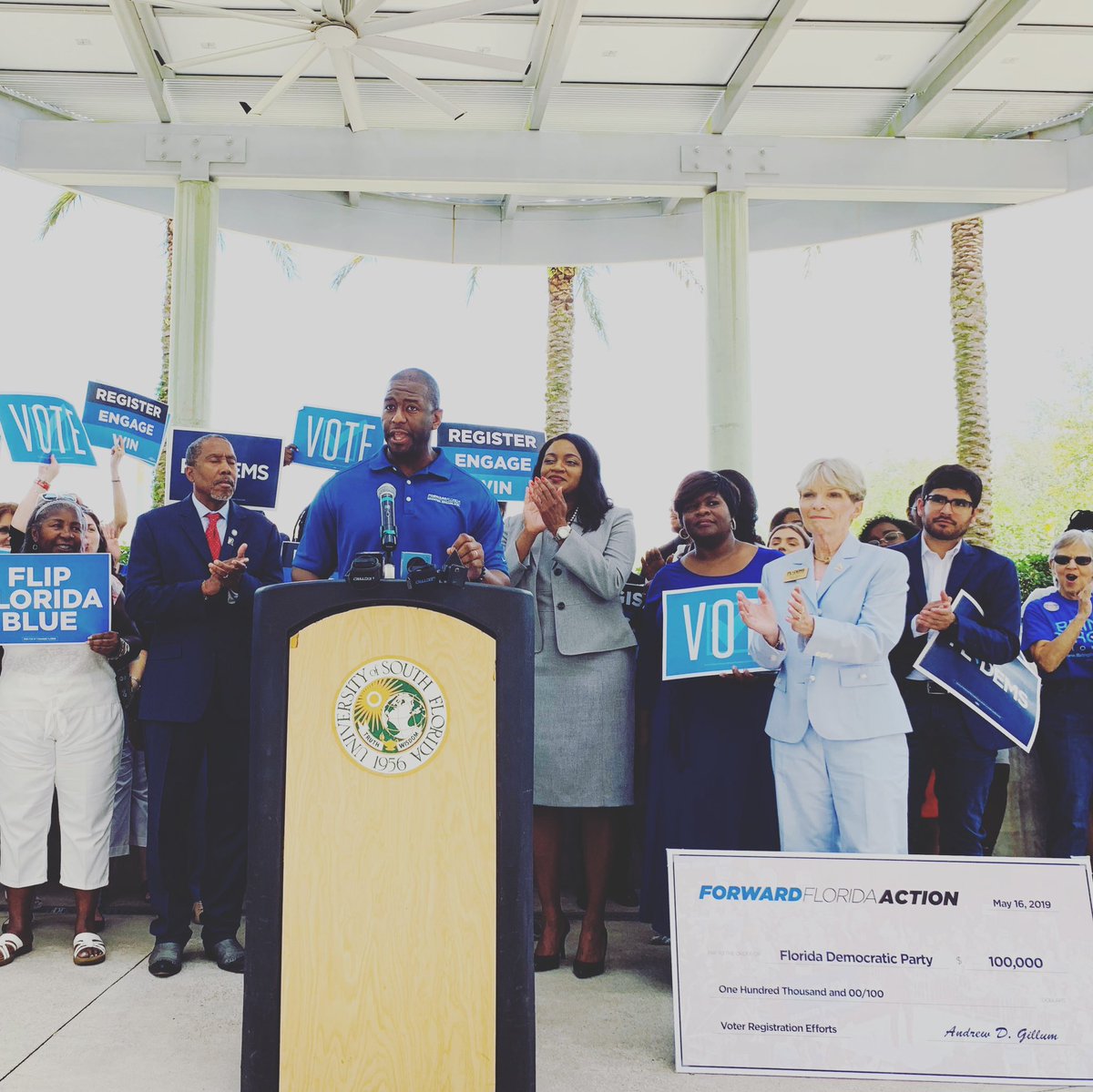 "Three Senate leaders endorse Ray Rodrigues" via Jacob Ogles of Florida Politics — Don't expect the race to succeed state Sen. Lizbeth Benacquisto to become a proxy battle for Senate President. Two Senators engaged in a leadership struggle for 2022, state Sens. Kathleen Passidomo and Travis Hutson, both endorsed state Rep. Rodrigues, running in Senate District 27. So did state Sen. Wilton Simpson, expected to lead the chamber in 2021. "Ray Rodrigues has been a champion for the people of Southwest Florida, fighting for school choice, protecting our Second Amendment rights and the rights of the unborn," said Simpson. "I am proud to stand with Ray because I know he will stand up for hardworking families, veterans and our seniors."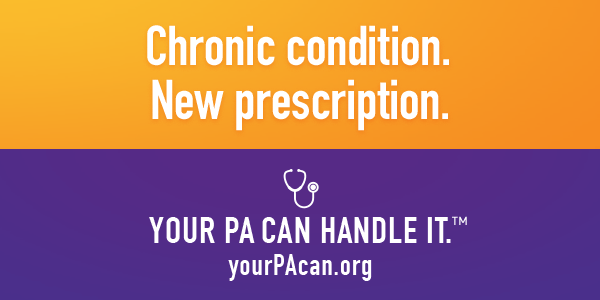 — D.C. MATTERS —
"Mediation in Norway aims to resolve Venezuela crisis" via Christopher Torchia of The Associated Press — The Norwegian attempt to mediate, confirmed by opposition officials, comes amid tensions that exploded in street violence when the opposition called in vain for a military uprising on April 30. Details, including whether envoys from opposing camps would even negotiate directly, were scarce. Opposition leader Juan Guaidó said in Caracas that he planned to meet a delegation from a mostly European group of nations, and Canadian Foreign Minister Chrystia Freeland met with Cuban Foreign Minister Bruno Rodríguez in Havana. The myriad diplomatic efforts reflect a recognition in Venezuela that neither side has been able to prevail in the struggle for power, leaving the country in a state of political paralysis after years of hyperinflation and shortages of food and medicine.
"Florida lawmakers push FBI to name counties hacked by Russia" via Mary Clare Jalonick of The Associated Press — A bipartisan group of lawmakers said after a classified FBI briefing that they were told the county names but were not allowed to share that information with the public. The Florida lawmakers want the federal agencies to be more transparent and are pledging to work on bipartisan legislation to strengthen notification rules. They said the public has the right to know if their data was breached, similar to a credit card company notifying customers. The FBI also told the lawmakers there was "suspicious activity" around other counties, but didn't identify those counties by name. "The public needs to know which countries were hacked and what steps are being taken to hold the bad actors accountable," said Democratic Rep. Stephanie Murphy.
"Why Rick Scott blames Chuck Schumer for stalled hurricane relief" via PBS News Hour —In a lengthy interview (for Scott), Florida's senator talked about immigration, hurricane relief and the successful Russian intrusion in two Florida counties. When asked if President Trump should share any blame for the ongoing impasse over disaster aid, he said no: "We don't have to have the president to pass the bill in Senate" and adding later that the House and Senate should go ahead and pass something.
"Florida timber industry seeks aid from Congress disaster package" via Gray Washington News Bureau — Agriculture Commissioner Fried spoke with more than a dozen members of Florida's congressional delegation. She said Florida's timber industry has been devastated by Hurricane Michael and said there are more than 500-million trees on the ground. She is advocating for a federal assistance package to include help for the state's timber industry. Fried said: "To rebuild that community. That's an economic impact, and ecosystem impact, and so having those dollars in our state now and making sure timber is included is imperative." She also said because of the downed trees, Florida is at a greater risk of wildfires and says $800 million is needed to clear those trees.
— 2020 —
"Barack Obama ad-maker signs on with Pete Buttigieg" via Natasha Korecki and Daniel Strauss of POLITICO — Larry Grisolano and John Del Cecato of AKPD Message and Media, are joining Buttigieg's team. Also joining the South Bend, Indiana, Mayor's presidential campaign in consulting roles are Tyler Law, a former Democratic Congressional Campaign Committee national press secretary who is now based in California handling communications strategy for AKPD, and pollster Katie Connolly of Benenson Strategy Group. Grisolano, who also worked on Joe Biden's 1988 presidential campaign and was the director of paid media for Obama's presidential efforts, said he had talked to numerous campaigns about the coming presidential election before settling on Buttigieg.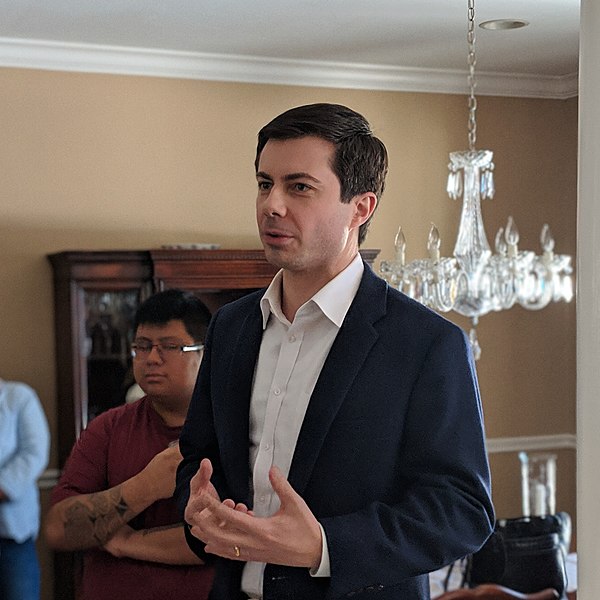 "Could an Andrew Gillum endorsement be gold ticket in Florida Democratic presidential primary?" via James Call of the Tallahassee Democrat — As they plot to capture Florida's 248 delegates to the Democratic National Convention, they are turning to the charismatic Gillum to tap into the campaign magic and appeal that helped him draw large numbers of millennials and minorities. Three of the 25 candidates seeking the party's nomination were at Gillum's side while he built a coalition of young urban and older liberal voters that brought him within 30,000 votes of being Florida's first black governor, and its first Democrat-elected governor this century. "He did quite well running as a full-throated progressive and generated a lot of excitement in the party. In a presidential primary he would be valuable," said Aubrey Jewett, a University of Central Florida political scientist.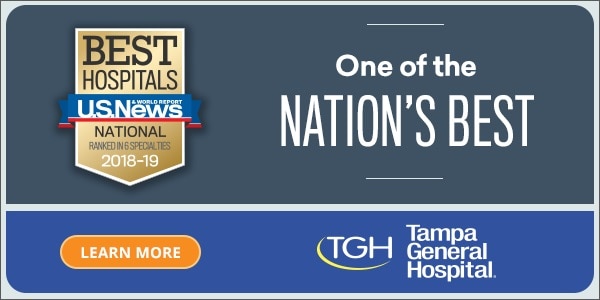 — OPINIONS —
"Rick Scott's reckless, inaccurate rhetoric" via the Tampa Bay Times editorial board — Scott is always for Rick Scott first, regardless of the consequences. His political calculation to pander to South Florida immigrants and raise his national profile with the most outrageous, aggressive sound bites is irresponsible. If his goal is to eclipse Marco Rubio as the most recognizable critic of the Nicolás Maduro regime, this is not the way to do it. Words matter. The Holocaust was a genocide, but what is going on in Venezuela — awful as it is — is not. Scott struggled for eight years as governor to articulate a vision beyond his robotic mantra about jobs. As the most junior member of the U.S. Senate, he's trying to make a name for himself as the most aggressive voice on Venezuela. He might have the right issue, but he's flat wrong with his rhetoric.
"DeSantis MUST veto HB 5" via Peter Schorsch — Republicans in the Florida Legislature created this Frankenstein known as House Bill 5 at the literal eleventh hour on the last day of the Legislative Session, by tacking an amendment onto an unrelated bill. HB 5 requires a government-run, regulated and taxpayer-funded accounting system to track unsigned petitions, as well as a Byzantine schedule of fines if petitioning groups don't return forms immediately after they are signed. DeSantis, who has expressed concerns about the initiative process, should hearken to his Tea Party roots, be mindful of his reverence for the Constitution — both federal and state — and get out his veto pen to strike down this reckless and irresponsible legislation.
"The Tallahassee yoga studio shooter was a teacher — could he have been a 'Guardian'?" via Eve Samples of the Tallahassee Democrat — Scott Beierle, an Army veteran, shot and killed two people and himself on Nov. 2. In recent years, he worked as a substitute teacher in Leon and Volusia counties. If the expanded Guardian program had been in place, he could have applied for certification to carry a gun on campus. In participating counties, school employees can get certified by sheriff's offices if they: Have a valid license. Complete a 144-hour training program. Pass an initial drug test. Complete ongoing training and annual weapon inspections. Pass a psychological evaluation. Once all those boxes are checked, there's one more big hurdle: A school district superintendent (or, for charters, the charter school principal) must appoint the certified employee as a guardian.
"Is this the death of growth management in Florida?" via Bill Cotterell of the Tallahassee Democrat — A bill on DeSantis' desk — what they call a legislative "train," actually — deserves a veto for a few reasons. It started as an affordable-housing bill, but it picked up amendments on new and different topics with scant relation to its original intent. There are rules requiring an amendment to be "germane" to the central purpose of a bill. A bill about stealing chickens might be amended to include ducks but shouldn't be expanded to change tolls on the Florida Turnpike. But the rule is applied very broadly. Anything typed in English on white paper can be judged germane, if the House and Senate leadership wants to link it to a passing train.
— EARNINGS REPORTS —
"Ballard Partners top first-quarter earner among several multimillion-dollar lobbying firms" via Drew Wilson of Florida Politics — The 22-member firm pulled down as much as $6.34 million from its 200-plus clients between New Year's and March 31, with $3.44 million of that flowing in through legislative lobbying and the $2.9 million balance collected lobbying the new Governor and Cabinet. Brian Ballard and his colleagues had several clients break through the $50,000 cap on range reporting, including UF Health Shands, which paid $84,000 over the three months. If each of the firm's clients chipped at the midlevel of their reported ranges, Ballard Partners would have earned nearly $4.6 million. Their executive effort was the best in the business, outpacing No. 2 Southern Strategy Group by more than a $500,000 when using top-end earnings.
"The Legis Group lands $460K in first quarter lobbying pay" via Drew Wilson of Florida Politics — The four-person team of Doug Holder, Rob Schenck, Patrick Bell and Michael Fischer mainly worked the Legislature — they listed 35 principals on that compensation report compared to seven in the executive. Florida lobbyists report their earnings in ranges rather than exact amounts. To that end, Legis' legislative client roster produced most of their income. Using median earnings estimates, the firm pulled in $270,000 plying the Legislature, with the top-end hitting $420,000. Leading the way were health care company CHSPSC, Eastern Shipbuilding Group, the Florida Family Law Reform Political Action Committee and SunBulb Company. All four paid the boutique firm between $20,000 and $30,000 for the quarter.
— MOVEMENTS —
FRLA adds new IT, PR talent — The top trade group for the state's top industry is adding some top talent. The Florida Restaurant & Lodging Association is bringing on Morgan Forsythe as IT Director and Ashley Gholston as Director of Industry Relations & Events. Forsythe, an FSU alum, comes to FRLA from Aegis Business Technologies where he served as a tech consultant. Gholston's resume includes plenty of hospitality industry work, most recently opening and managing restaurants for Darden. "Although they have very different skill sets, each is an expert in his or her respective area, and I have no doubt that they will bring incredible value to both our staff and our members," said FRLA CEO Carol Dover.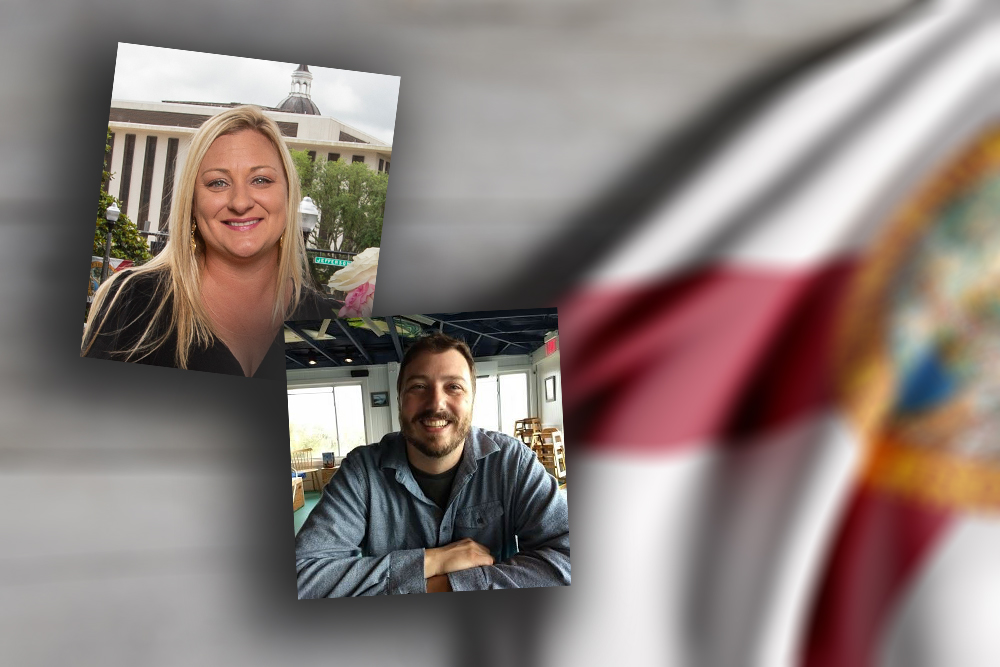 New and renewed lobbying registrations:
David Brown, Maury Rawlins Brown: InterSystems Corporation
Sara Clements, McGuireWoods Consulting: Hilton
Thomas DeRita, Resource Group NA: Guardian Defender
Robert Fingar, Guilday Law: Florida Petroleum Marketers Association
Albert Florence: West Secondary East Community Development
Jim Smith, Southern Strategy Group: Florida Barber Academy
"Carol Marbin Miller to become deputy investigations editor at Miami Herald" via Ryan Nicol of Florida Politics — Marbin Miller is a two-time Pulitzer finalist and a part of the Herald's investigative team for about a decade. Some of her most high-profile pieces include Neglected to Death, which highlighted terrible and even deadly conditions inside Florida's assisted living facilities; Innocents Lost, detailing the lack of protection for children being abused by their parents; and Fight Club, on the topic of mistreatment in the juvenile justice system. Marbin Miller will still have a role in reporting at the paper despite her new position. Marbin Miller graduated from Florida State University before earning a degree from the Columbia University Graduate School of Journalism. She worked at the St. Petersburg Times before moving to the Herald in 2000.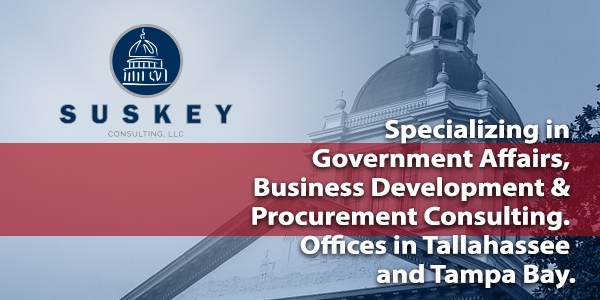 — WEEKEND TV —
Facing South Florida with Jim DeFede on CBS 4 in Miami: The Sunday show provides viewers with an in-depth look at politics in South Florida, along with other issues affecting the region.
Florida This Week on Tampa Bay's WEDU: Moderator Rob Lorei hosts a roundtable panel with Republican political consultant Ron Pierce, Democratic political strategist Maya Brown, Tampa Bay Times reporter Caitlin Johnson and Tara Newsom, who is an attorney and professor at St. Petersburg College.
In Focus with Allison Walker-Torres on Bay News 9: A discussion of the proposed constitutional amendment to raise Florida's minimum wage incrementally to $15 an hour by September 2026. Joining Walker-Torres are Mike Morgan, Florida for a Fair Wage; Harry Ellis, chairman of the Seminole County Regional Chamber of Commerce and CEO of Next Horizon; Alfie Eckert, owner, Alfie's Barber Shop in Melbourne; and Abby Blanco, associate professor of Economics for the University of Tampa.
Political Connections on CF 13 in Orlando and Bay News 9 in Tampa/St. Pete: This week's show features a discussion of the Florida election system hack; state Rep. Jennifer Webb will discuss recently ended Legislative Session, and PolitiFact Truth-O-Meter will rate a claim about Paul Manafort's sentence.
The Usual Suspects on WCTV-Tallahassee/Thomasville (CBS) and WJHG-Panama City (NBC): Host Gary Yordon speaks with Rabbi Jack Romberg.
This Week in Jacksonville with Kent Justice on Channel 4 WJXT: This week's guests are Jacksonville City Council President Aaron Bowman; Jacksonville Transit Authority CEO Nat Ford; and congressional candidate Amy Pope Well.
— SUNSHINE SPORTS —
They're at the post again.
— But maybe not for long: The Preakness Stakes, the second leg of horse racing's Triple Crown, will run on Saturday. But disputes over the future of the antiquated Pimlico racetrack means the Preakness could move to another location after next year.
Some players get tempted by shortcuts in the offseason.
— PED police nab another: Arizona cornerback Patrick Peterson, considered by some to be the best player at his position, faces a 6-game suspension for violating the NFL's performance-enhancing drug policy.
Don't forget about the influence of the extra men on ice.
— Blown call costs Blues: Four referees working the NHL playoff game missed an illegal hand pass that led to San Jose's winning goal in overtime against St. Louis.
Be anything but the Marlins offense.
— Ouch: Miami was shut out in both games at home against Tampa Bay. After 41 games, the hapless Marlins (10-31) have scored just 105 runs, by far the lowest total in Major League Baseball.
Zero tolerance? Not yet.
— Gator football facing trials: Florida Coach Dan Mullen explains why two people accused of violence against women haven't been dismissed from his program.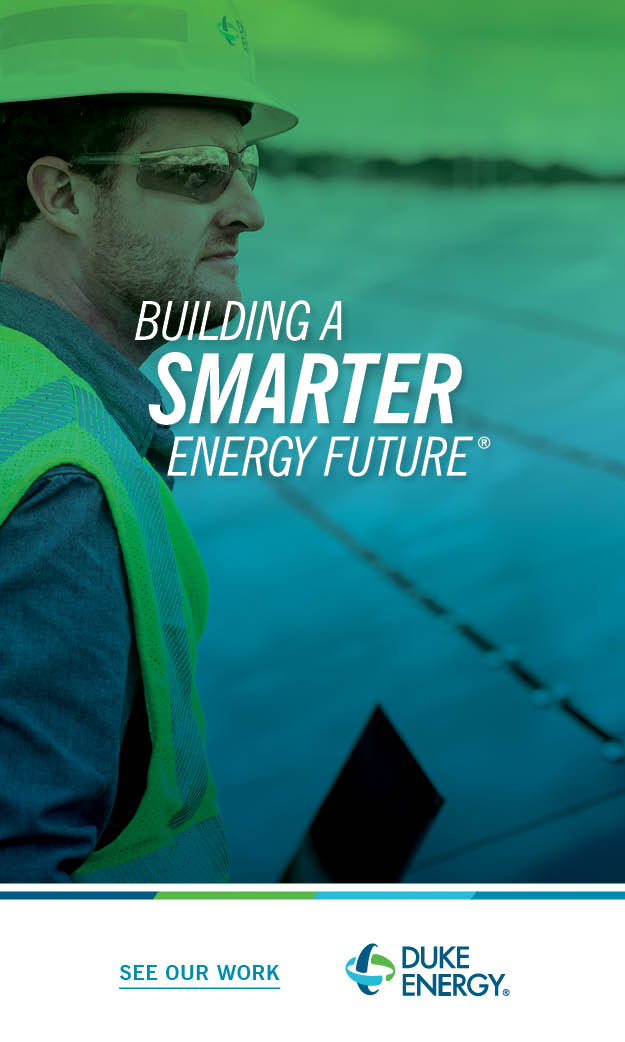 — ALOE —
"Uber Black launches Quiet Driver mode" via Josh Constine of Tech Crunch — The "Quiet Mode" feature is free and will be available to everyone in the U.S., but only on Uber Black and Uber Black SUV premium rides. Users can select "Quiet preferred," "happy to chat," or leave the setting at "No preference." The desire for silence might convince more riders to pay for Uber's more expensive vehicle types so they can work, nap, take a call, or just relax in the car. Quiet Mode comes as part of a new slate of Rider Preferences features that users can set up before they hail an Uber Black or SUV, but not while waiting for their ride or while in the car.
"'Black Mirror' Season 5 first look has arrived" via Lisa Respers France of CNN — The streaming giant released the trailer for Season 5 of the anthology sci-fi series and boy is it filled with some star power. It teases three new stories and features Anthony Mackie, Miley Cyrus, Topher Grace and Yahya Abdul-Mateen II. We've learned enough to know that "Black Mirror" gets deep so we won't even try and explain what's happening in the trailer, you just have to see it for yourself. The new season will premiere on June 5.
To watch the trailer, click on the image below:
— HAPPY BIRTHDAY —
Celebrating today are former lobbyist Karen Skyers and Jeff Wright. Celebrating this weekend are Robert Blackmon, former state Sen. Daphne Campbell, Ana Ceballos of the News Service of Florida, Trevor Mask of Colodny Fass, former Rep. Mike Miller, state Sen. Kathleen Passidomo, U.S. Rep. Greg Steube and our friend Michael Wickersheim.
—
Sunburn is authored and assembled by Peter Schorsch, Phil Ammann, Jim Rosica, Dan McAuliffe, and Drew Wilson.