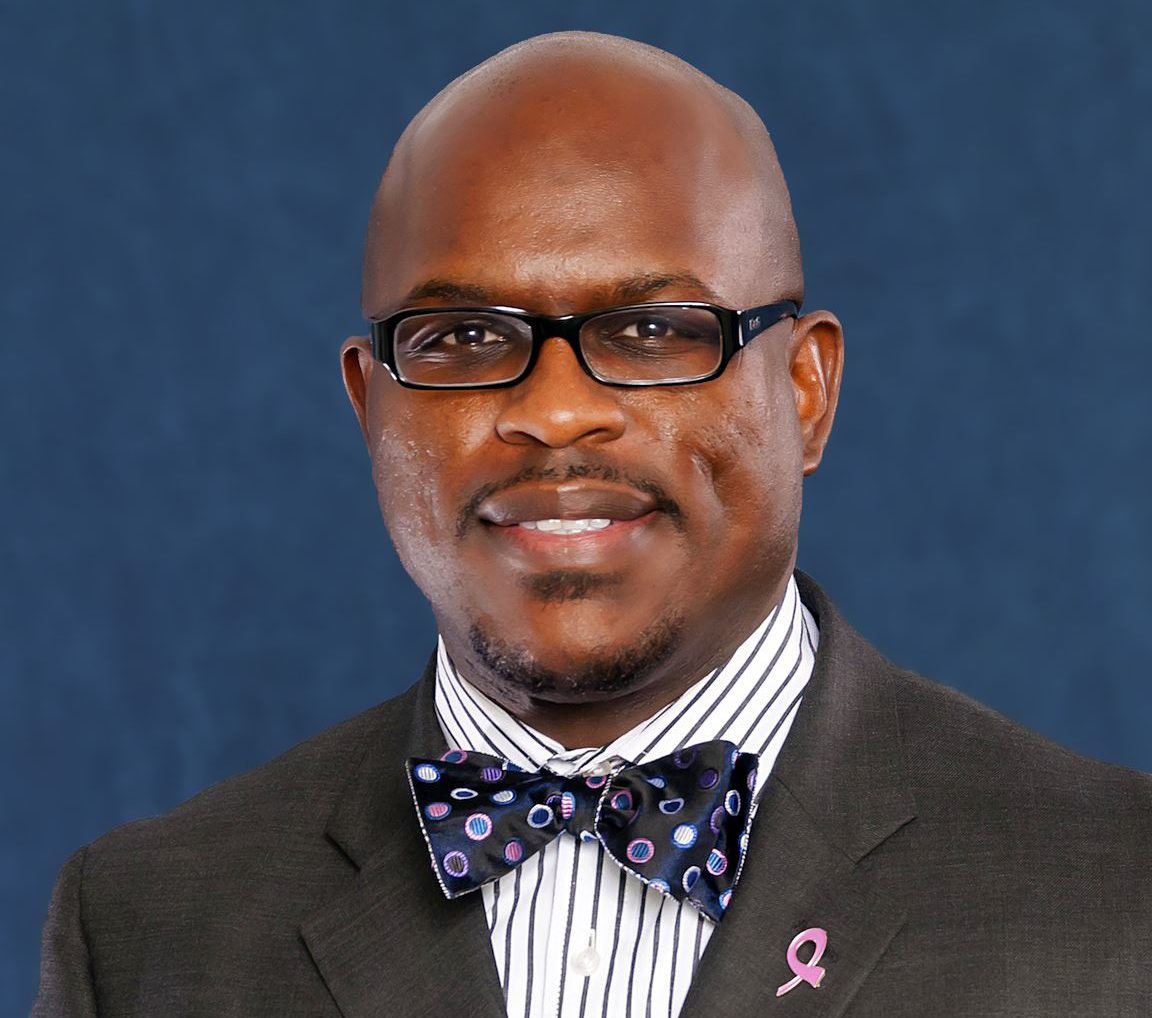 "The people of this district have already started to make their voice loud and clear."
With several South Florida House seats coming open in 2020, West Park Vice Mayor Brian Johnson led the field with his April fundraising haul, bringing in just over $24,000 in the month.
That was nearly double the money raised by the second-highest-grossing candidate in any South Florida House race.
Johnson is looking to replace term-limited Rep. Shevrin Jones in House District 101. Jones himself is seeking a state Senate seat.
"It has only been a month since we got into this race, and the people of this district have already started to make their voice loud and clear: my connection to this district, and the issues that I have been fighting for throughout my career best position me to serve House District 101 in the Florida Legislature," Johnson said in a statement on those numbers.
"The outpour[ing] of individuals willing to sow a seed into our campaign within its first few weeks is a testament to the work that I have been doing for all people in the City of West Park and throughout Broward County. The voters of this district have my unwavering commitment — I will wake up each and every single day to work tirelessly for the individuals and the communities that I seek to represent."
HD 101 covers portions of Broward County including West Park, Pembroke Park, and Hallandale Beach.
But Johnson wasn't the only HD 101 candidate to bring in significant money in April. Two of his challengers also topped $5,000. Ashira Mohammed raised nearly $5,500, while Marie Woodson raised more than $6,000 for the second straight month.
Johnson and Mohammed hadn't raised any money prior to April, while Woodson now has just over $12,000 raised.
After expenditures, Johnson remains on top in the race, as he's sitting in just under $22,000. Woodson has just under $9,000 in the bank, while all of Mohammed's $5,500 remains unspent.
A fourth candidate, Jonathan Gilbert Flores, has not declared any money raised so far. All four HD 101 candidates are Democrats. Republicans have not contested HD 101 for the past several cycles.
Coming in second in the South Florida April fundraising race is HD 102 candidate Felicia Robinson. HD 102 spans Broward and Miami-Dade counties, covering parts of Pembroke Pines and Miami Gardens.
Robinson, a Democrat, brought in more than $13,000 in the race to replace Rep. Sharon Pritchett, who is barred from running due to term limits. In total, Robinson currently has just under $15,000 on hand.
David Williams, Jr., who is also running as a Democrat in HD 102, brought in more than $4,000 in April to leave him with just under $10,000 on hand. A third Democratic candidate, Dennis Hinds, has shown just $25 raised in filings.
Rounding out the top 3 across South Florida is former Miami Hurricanes defensive lineman Demetrius Jackson, who is challenging the incumbent James Bush III in HD 109.
That means excluding open contests, Jackson is the top non-incumbent fundraiser of the month.
Jackson crossed the $7,500 mark in April, giving him more than $11,000 remaining after expenditures. Libertarian candidate Keon Antonio Grayson, who is also running in HD 109, showed $0 raised. The same goes for Bush, though he was barred from raising money while the Legislature was in Session.
HD 109 includes Opa-locka, Gladeview and Brownsville in Miami-Dade County.
Other races of note include House District 104, where Broward County School Board Member Robin Bartleman is looking to replace term-limited Rep. Richard Stark. Stark has represented the Broward County district covering Weston and Southwest Ranches since 2012.
Bartleman posted just over $2,000 in April, though maintains more than $20,000 after raising more than $16,000 in February alone.
Fellow HD 104 challenger Morey Wright, Jr. also earned more than $2,000 in April, eclipsing Bartleman by about $100. But that's the extent of Wright's fundraising in the race so far.
A third candidate, Imtiaz Mohammad, has not raised any money according to filings with the Florida Division of Elections. All three candidates in the race are Democrats.
And as Rep. Barbara Watson also readies to leave the House due to term limits, a pair of Democratic candidates are vying to replace her in House District 107. The district covers parts of Miami Gardens and Golden Glades in Miami-Dade County.
So far, Christopher Benjamin is leading the money race, pulling in more than $1,000 in April to bring him to more than $6,000 on hand. Hubert Campbell showed no money raised in April, but is sitting on just over $3,000.
The April numbers for state political candidates and committees were due by May 10.
Last updated on May 13, 2019