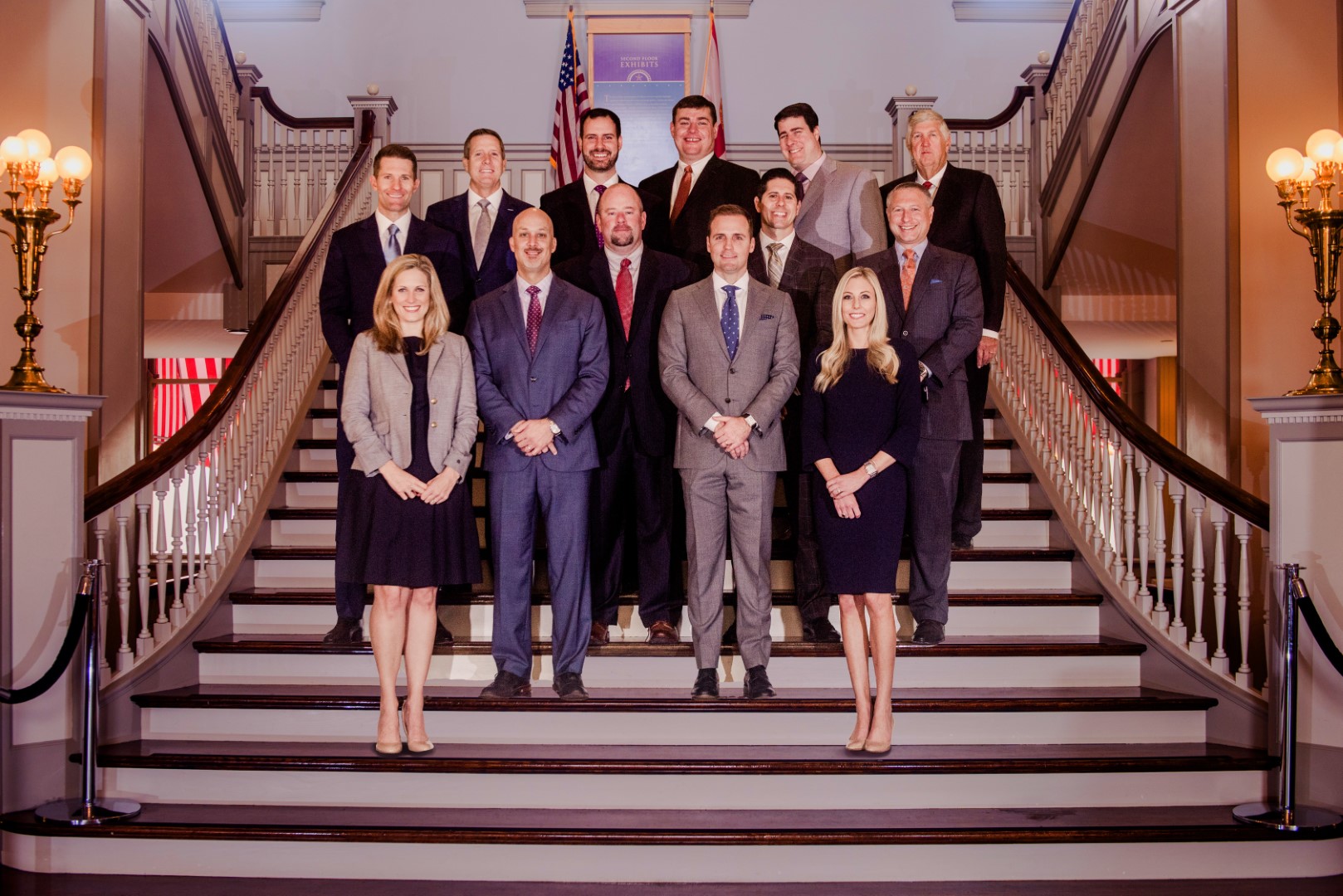 "Bottom line is, clients invest in government affairs to win."
New lobbying compensation reports show the 13 advocates at Capital City Consulting could have reeled in as much as $4.3 million in pay during the first three months of 2019.
The reports show the Q1 team of Nick Iarossi, Ron LaFace, Jim Boxold, Justin Day, Megan Fay, Kenneth Granger, Dean Izzo, Ashley Kalifeh, Andrew Ketchel, Daniel Newman, Scott Ross, Christopher Schoonover, Gerald Wester juggled 139 clients.
CCC's legislative report shows they earned up to $2.5 million on that side of the ball, with up to $1.77 million more coming in via executive branch lobbying.
Lobbyists report their compensation in ranges covering $10,000 increments up to $50,000, after which they must report the exact amount of pay they received.
Florida Politics uses the top number of those ranges to estimate maximum pay.
If CCC's clientele split the ranges down the middle, the firm would have raked in $3.1 million for the quarter, including $1.9 million in legislative lobbying fees and another $1.2 million in executive branch pay.
CCC's Q1 reports far outweigh their performance for the first quarter of last year, which included the whole of the 2019 Legislative Session.
That reporting period saw the Tallahassee-based shop's median estimated earnings clock in at $1.4 million.
Additionally, the median estimate puts the firm on pace to break their yearly haul for 2018, when the firm pulled in $10.3 million. The top-end numbers for Q1 also put the shop on track to beat their 2018 max estimate, which weighed in at $14.8 million.
"We are proud of the firm's strong revenue growth, but it's merely a reflection of hard work, sound strategy, and our ability to produce consistent results for our clients," Iarossi said. "Bottom line is, clients invest in government affairs to win. There is a lot of demand for the talented team of professionals we've assembled because they know how to win."
"We expect to be in our new Capital City Consulting headquarters this November. It's a beautifully designed building tailored for a lobbying/public affairs practice. It will be a wonderful place for clients to visit and will create more synergies to increase our effectiveness."
CCC had a pair of clients splitting the top spot on their legislative report — SI Client Services and Thinking Media, each of which paid between $40,000 and $50,000 for over the three-month stretch.
Topping the executive report was Skyport North America, which busted through the top reporting range with exactly $65,000 in payments.
The Associated Industries of Florida also cracked the range-reporting max with $50,000 in payments, followed Tallahassee Retail Ventures with an estimated $45,000 paid between Jan. 1 and March 31.
Capital City Consulting is one of a half-dozen Florida lobbying firms that consistently rakes in more than $1 million a quarter.
Florida lobbyists and lobbying firms are required to report their principals as they sign deals with them and must report their earnings from each client on a quarterly basis. Reports for Q1 are due to the state May 15.