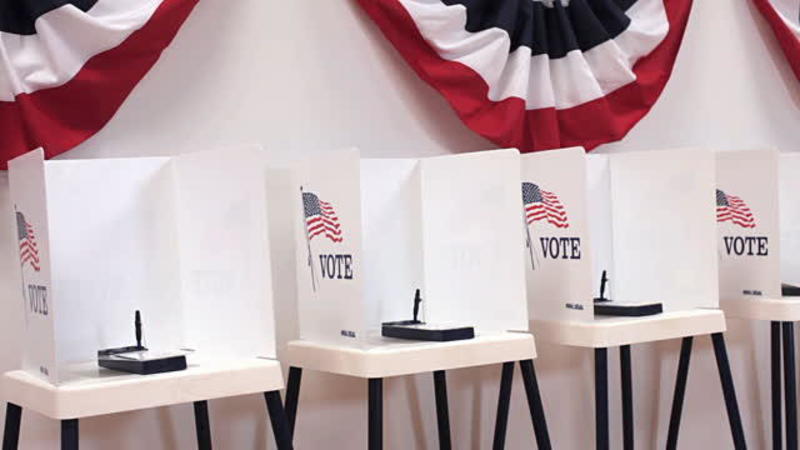 Voters in Sweetwater and North Miami took to the polls Tuesday.
Incumbent Sweetwater Mayor Orlando Lopez held onto his seat Tuesday night after fending off a pair of challengers.
Former interim Mayor Jose M. Diaz and Commissioner Idania Llanio both looked to oust Lopez from his position leading the city in west Miami-Dade County.
But Lopez came out on top, earning 47 percent of the vote. Diaz finished in second with 29 percent, followed by Llanio at 24 percent.
Lopez was first elected as Sweetwater Mayor in 2015. That election also saw him square up against Diaz, that is until Diaz was disqualified from the contest by a judge because he failed to resign from his role a commissioner.
Diaz had previously served as Interim Mayor from 2013 to 2015. Llanio was elected to the Sweetwater Commission in 2015.
A trio of Commission seats was also up for grabs Tuesday night. Isidro Ruiz defeated Jose Martí 61 percent to 39 percent for the open seat in Group 5.
Group 6 saw Prisca Barreto ousted from the Commission by the same margin, as she was defeated by Saul Diaz 61 percent to 39 percent.
In Group 7, incumbent Manuel Duasso was also defeated. Former Commissioner Isolina Maroño also came up short to political novice Sofia Lacayo, who earned 51 percent of the vote. Maroño received 31 percent, while Duasso earned just 18 percent.
Sweetwater voters also chimed in on a pair of referendums aimed at setting term limits for the Mayor and Commissioners as well as restricting red light cameras.
On the question of term limits, voters approved limiting the Mayor and Commissioners to three consecutive four-year terms, voting in favor of the measure 82 percent to 18 percent.
The red light measure was also easily approved by voters, 81 percent to 19 percent. That referendum amends the charter to block the Mayor from extending the city's existing red light camera contract or from entering into a new agreement.
—
Voters in North Miami also headed to the polls Tuesday. Former District 3 Council Member Philippe Bien-Aime narrowly took a four-way race for Mayor, earning 52 percent of the vote.
He competed against Mac-Kinley Lauriston, Héctor Medina and Danielle C.J. Beauvais.
Beauvais has run for Mayor twice before, while Lauriston has experience working in city government. Medina is a doctor. Lauriston received 29 percent of the vote. Medina came in third with 14 percent, followed by Beauvais with 5 percent.
With Bien-Aime leaving District 3 to run for Mayor, that left his seat open on the Council, resulting in another four-way contest.
Mary Estimé-Irvin, Michael Etienne, Wancito Francius and Jean Marcellus all vied for the seat. A runoff will be required to decide the winner, as no candidate received 50 percent of the vote.
Etienne and Estimé-Irvin will advance to a head-to-head matchup, as Etienne earned 36 percent support while Estimé-Irvin garnered 30 percent.
Francius trailed in third with 18 percent, with Marcellus in fourth at 15 percent.
The District 1 and District 4 seats on the Council were also contested Tuesday night, with a pair of incumbents being challenged.
Council Member Scott Galvin was able to defeat his opponent, Vanessa Pierre, in District 1. Galvin scored 66 percent support to Pierre's 34 percent.
The District 4 incumbent, Alix Desulme, also held on in a three-way contest, earning 65 percent of the vote. "Charlie" Nacivre Charles came in second with 20 percent followed by Claude Rivette at 15 percent.
Finally, Vanessa Joseph was selected as City Clerk, with 67 percent of voters backing her bid. She easily defeated Jessica Wolland and Elizabeth Jeanty, who earned 21 percent and 12 percent of the vote, respectively.