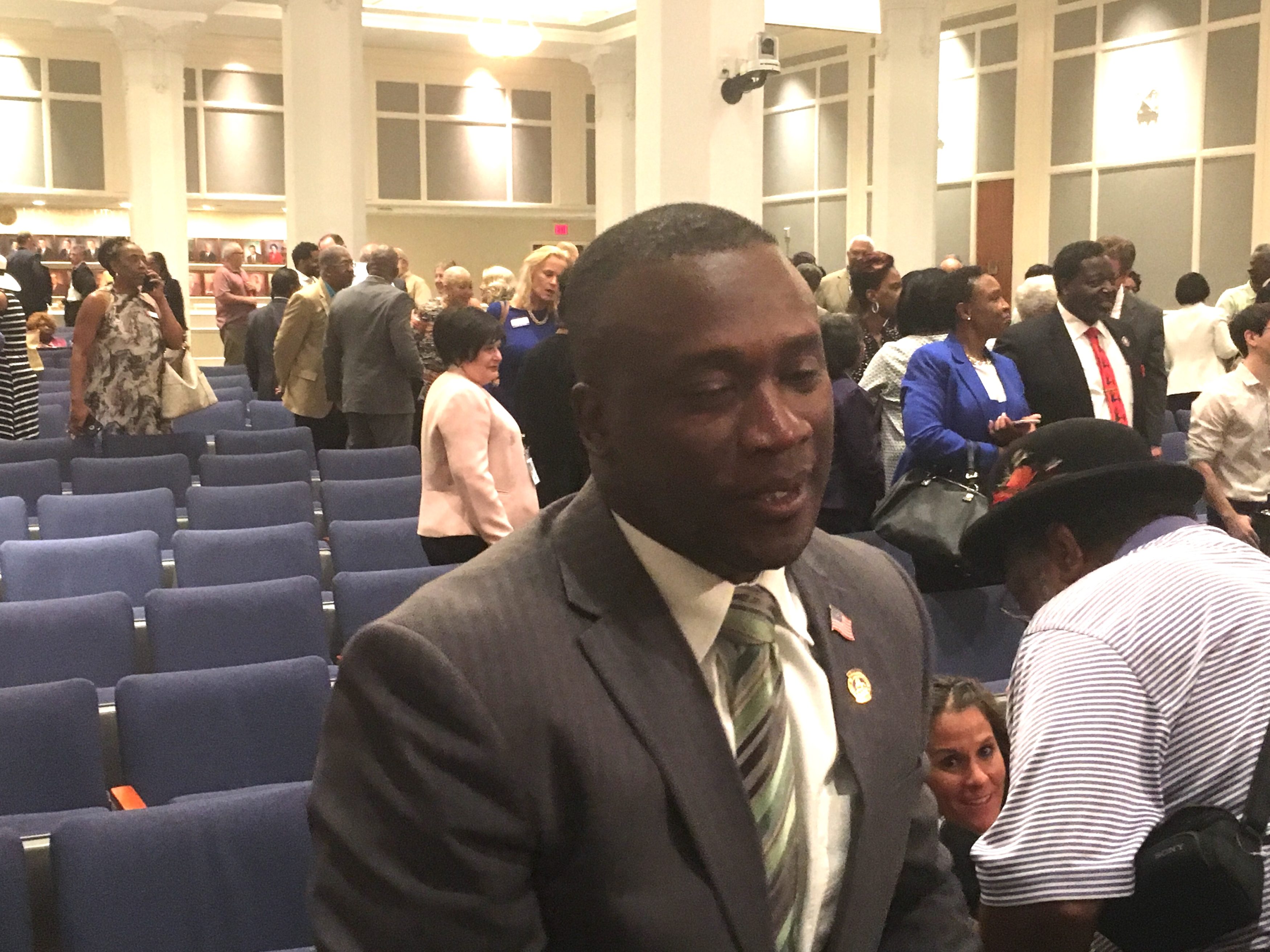 This was an inside baseball campaign between two serial candidates, but Freeman powered through with the help of Mayor Lenny Curry.
On Tuesday night, with 198 of 199 precincts reporting, Republican Terrance Freeman defeated Lisa King in the Jacksonville City Council At-Large Group 1 race.
The margin: 53.78 to 46.22 percent, a 6,552 vote spread that reflected the turnout difference between the two parties.
This was an inside baseball campaign between two perennial candidates. Freeman eventually powered through with the help of Mayor Lenny Curry.
Both candidates were familiar names in the Jacksonville political class.
King ran for office in 2015, losing a race in a Republican district. After that, she became chair of the Duval Democrats. Next, she ran for chair of the Florida Democratic Party, but fell short. Then she presided over the Democratic Party's decision not to challenge Republican Mayor Lenny Curry, before leaving the position for another shot at the Council.
Freeman likewise has been characterized by political ambition.
He served briefly as the aide to current Jacksonville City Council President Aaron Bowman. Freeman left that role to run as the candidate of Jacksonville Chamber of Commerce interests in Southside/Arlington's House District 12 primary; he fell short.
From there, Freeman lobbied for a brief period, then was a gubernatorial appointee to fill a vacancy in a Jacksonville City Council district that encompasses the city's Westside and Northwest Quadrant. Freeman established residency before being sworn in to office in the historically Democratic district.
King and Freeman both filed for the at-large seat after incumbent Anna Brosche opted to run for Mayor.
Many said there was a deal between Brosche and King, as the Democrats did not field a mayoral candidate.
Now the point is moot. Brosche and King are sidelined.
And the Republican Gov. Rick Scott installed on the Council won convincingly citywide.
Freeman was ebullient after the win.
Jacksonville: We did it!

Thank you for all of your support and encouragement throughout this process. I am so honored that you have placed your trust in me. #TeamTerrance #jaxpol #flapol pic.twitter.com/qvi4dXhmpj

— Terrance Freeman (@TFreemanJax) May 15, 2019
Mayor Lenny Curry likewise was thrilled.
City Council. 👇#1City1Jax #JaxOnTheRise @LeAnnaCumber @TFreemanJax pic.twitter.com/EfjEuwzcj8

— Lenny Curry (@lennycurry) May 15, 2019