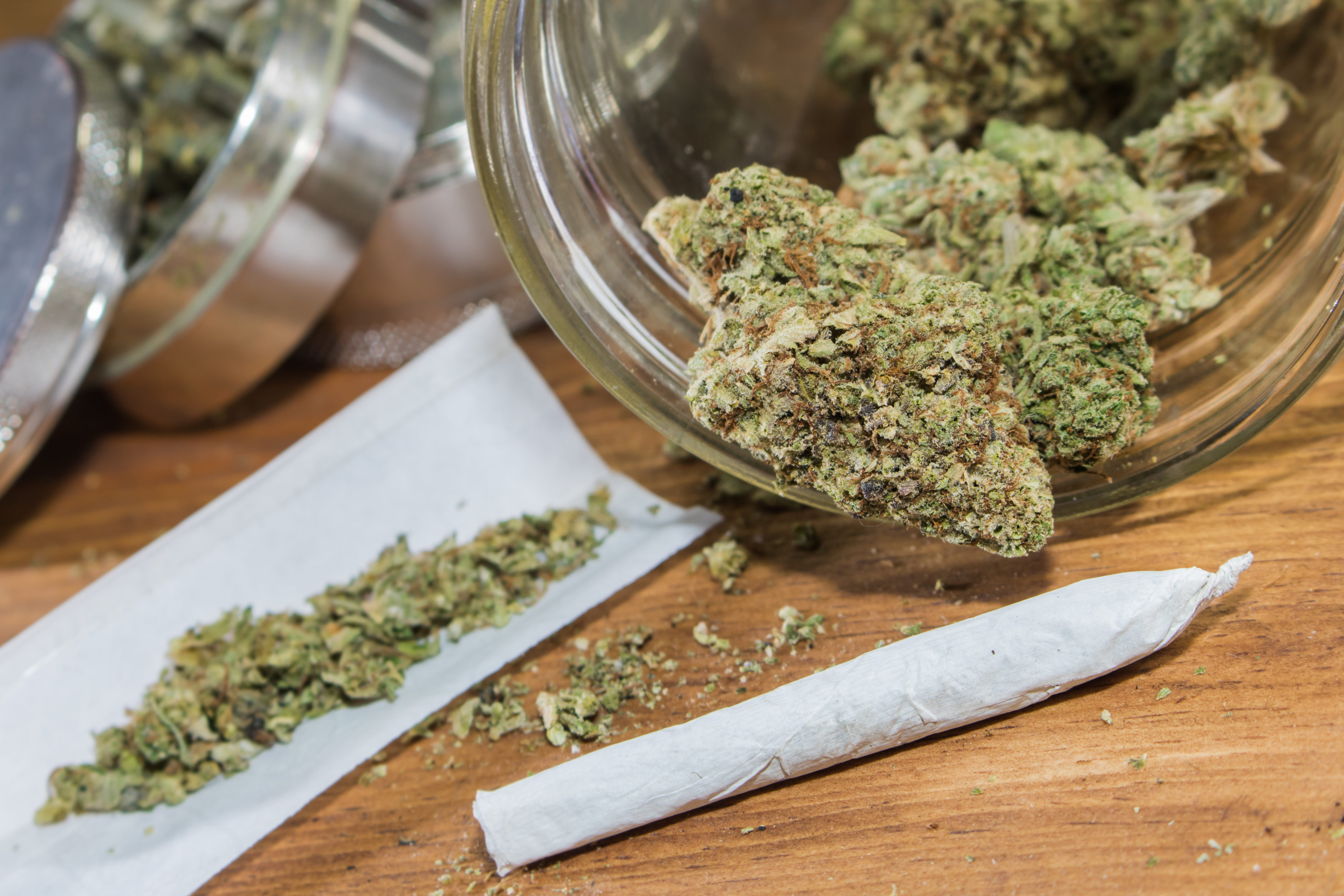 "This bill may be the most important since pension reform."
In what he says is the first in a series of similar conversations around Jacksonville, Democratic City Councilman Garrett Dennis discussed his cannabis decriminalization bill Thursday.
Dennis says "this bill may be the most important since pension reform."
The bill, which would impose civil citations for adult possession of less than 20 grams of marijuana, has elicited "questions and concerns" from Council colleagues, and outright opposition from the Mayor and Sheriff.
The citations would occasion either a $100 fine or 10 hours of community service, but Dennis is open to adjusting penalties if that will move the bill. He's also willing to set up fines for a drug treatment trust fund.
Miami-Dade, Osceola, Alachua, and Broward Counties have already decriminalized, as has Miami Beach, Orlando, Hallandale Beach, Cocoa Beach, and Key West.
The bill is modeled aftter the ordinance in Palm Beach.
However, those are predominately Democratic areas; Jacksonville, with a Republican Sheriff, Mayor, and supermajority on the upcoming City Council, performs for the GOP despite a Democratic plurality on the City Council.
However, minds weren't completely closed. Incoming Council President Scott Wilson was on hand, as was Democratic Councilwoman Joyce Morgan, and a representative from the Jacksonville Sheriff's Office.
"This is not to legalize marijuana," Dennis said. "It's just how we deal with the infraction."
Dennis described disproportionate social impacts, such as searches and seizures.
"I had a lengthy conversation with the top law enforcement officer in the city," Dennis said, who noted that "people are thrown in jail for a joint."
That "top law enforcement officer," Dennis added, noted a disproportionate fiscal impact to those who can't afford bonds and jail overcrowding as negative impacts.
That incarceration, despite an eventual release, can create a "vicious cycle" that can lead to people losing jobs and worse.
Dennis noted that taxpayers pay $864 to process an inmate, and $60 a day to house an inmate, hard costs that don't correlate to justice.
Dennis added that 847 cases over 17 months, or "about two people a day," have been arrested for simple possession.
"If you do the math," Dennis said, "that's a lot of taxpayer dollars we're spending for the possession of marijuana."
Dennis noted that those found with illegal opioids are not arrested in the same way. However, a representative from the Sheriff's Office noted that opioid abusers aren't arrested because they've already taken their pills.
"They go to the hospital for treatment," said Chief Matt Nemeth.
Cannabis lawyer Sally Kent Peebles, experienced in the lobbying space, discussed benefits of decriminalization.
Among these: that decriminalization does not increase teen use, but does allow them to avoid lifelong consequences for small-scale cannabis possession. And decriminalization would help to right a 4-1 disparity in per capita arrests between black and white teenagers.
"In the western states," Kent Peebles said, "they're not just decriminalizing … they're expunging records."
From there, Councilwoman Morgan spoke up, saying she was "pretty excited" about this bill, which offers a "second chance" for those who could otherwise be caught up in the carceral cycle.
"It's important we send a message that we aren't doing something that will increase use," Morgan added.
Wilson had technical questions, along the lines of what he posed to this outlet the day before, about what changes this would bring to law enforcement and the clerk of courts.
Wilson interprets state statute as precluding civil treatment of these cases, and says that a "notice to appear" can already be issued at officer discretion.
However, in at least 847 cases, that discretion was arrest and incarceration.
Chief Nemeth from the Jacksonville Sheriff's Office reiterated the Sheriff's on-record opposition to changes in the law (a position that does not jibe with Dennis' description of a long conversation with the Sheriff on the subject).
"It is very difficult to get convicted of marijuana possession," Nemeth added.
Those on hand spoke in favor of the proposal.
Political consultant Matt Killen said it helped him with his Crohn's Disease and did not impact his academic performance as a college student.
But Nemeth was not moved. When one member of the public decried African-Americans getting arrested for possession, his answer was simple.
"Don't smoke marijuana," the chief counseled.
Regarding corollary questions, such as how this bill would affect pretextual searches based on possession, Chief Nemeth noted that a policy change could affect those searches going forward.