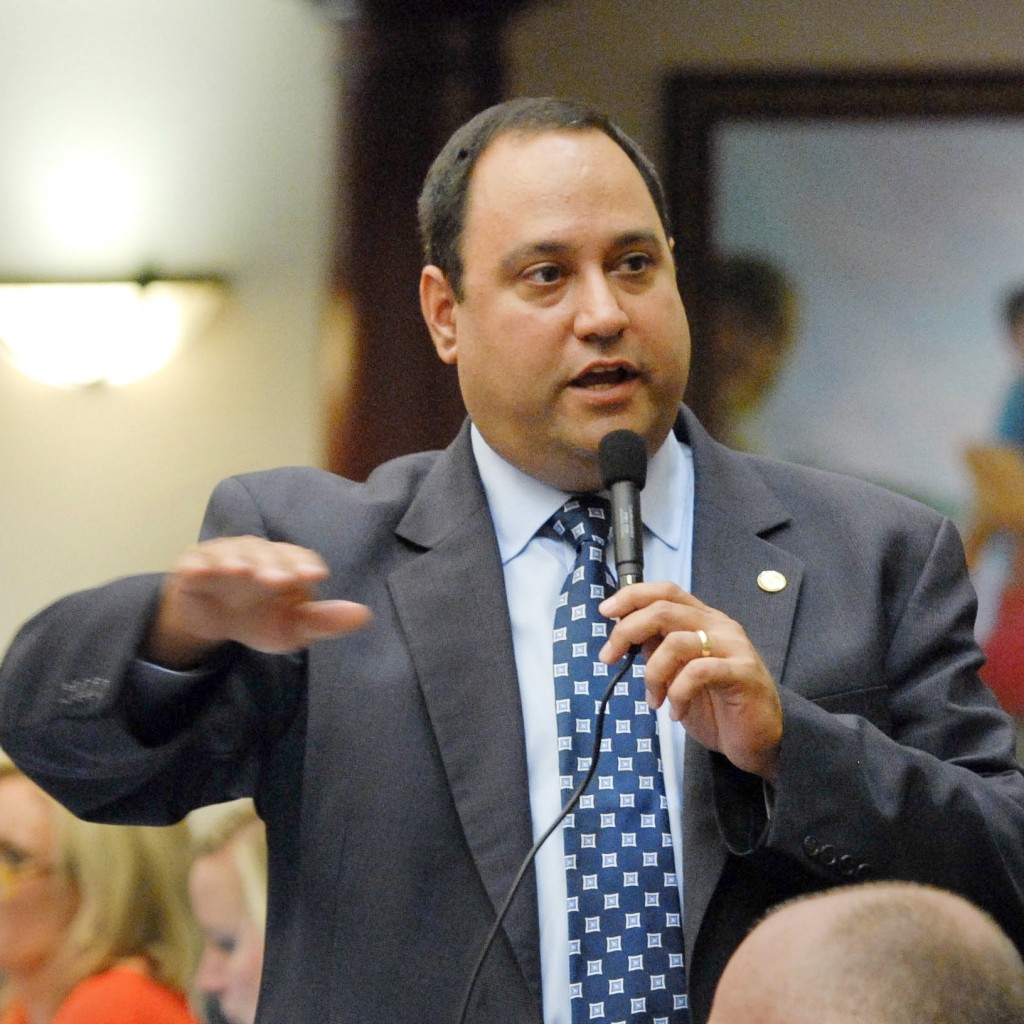 Don't expect a proxy leadership battle here, says Kathleen Passidomo.
Don't expect the race to succeed state Sen. Lizbeth Benacquisto to become a proxy battle for Senate President.
Two senators engaged in a leadership struggle for 2022, state Sens. Kathleen Passidomo and Travis Hutson, both endorsed state Rep. Ray Rodrigues, an Estero Republican running in Senate District 27.
So did state Sen Wilton Simpson, a Trilby Republican expected to lead the chamber in 2021.
"Ray Rodrigues has been a champion for the people of Southwest Florida, fighting for school choice, protecting our Second Amendment rights and the rights of the unborn," said Simpson.
"I am proud to stand with Ray because I know he will stand up for hardworking families, veterans and our seniors."
The District 27 seat will likely stay in Republican hands in 2020. No Democrat ran the heavily Republican district in 2016.
But such safe seats can sometimes become battlegrounds in terms of lining up leadership votes.
But Passidomo, a Naples Republican who serves on the Lee County Legislative Delegation with Rodrigues, said her endorsement comes because he's a top choice for the job.
"This has nothing to do with Senate leadership and everything to do with making sure the next Senator from this district is someone I respect and admire," she said.
It's still possible Rodrigues will face a Republican challenger in the race.
State Rep. Dane Eagle, a Cape Coral Republican already announced he supports Rodrigues. That surprised many who expected him to enter the fray.
But state Rep. Heather Fitzenhagen, a Fort Myers Republican, has not yet made a decision known. Like Rodrigues, she is term-limited and cannot run for another term in the House.
Passidomo, though, said she's talked with Rodrigues about his future plans before. She had no problem throwing her support to him early.
"Ray is a proven advocate for the issues that matter most to the people of Southwest Florida," she said. "He has stood strong to protect our waterways, empower our students and strengthen our economy and I look forward to serving alongside him in the Florida Senate."
Hutson, a St. Augustine Republican, hails from another part of Florida completely. But he also threw in early for Rodrigues.
"Ray has been on the forefront of groundbreaking healthcare and education advances in our state that will enrich the lives of Floridians for generations to come," said Hutson. "He is a fierce advocate for Southwest Florida and I am proud to endorse his campaign for the State Senate."
Benacquisto, a Fort Myers Republican, also cannot seek another Senate term because of term limits. She endorsed Rodrigues out of the gate.