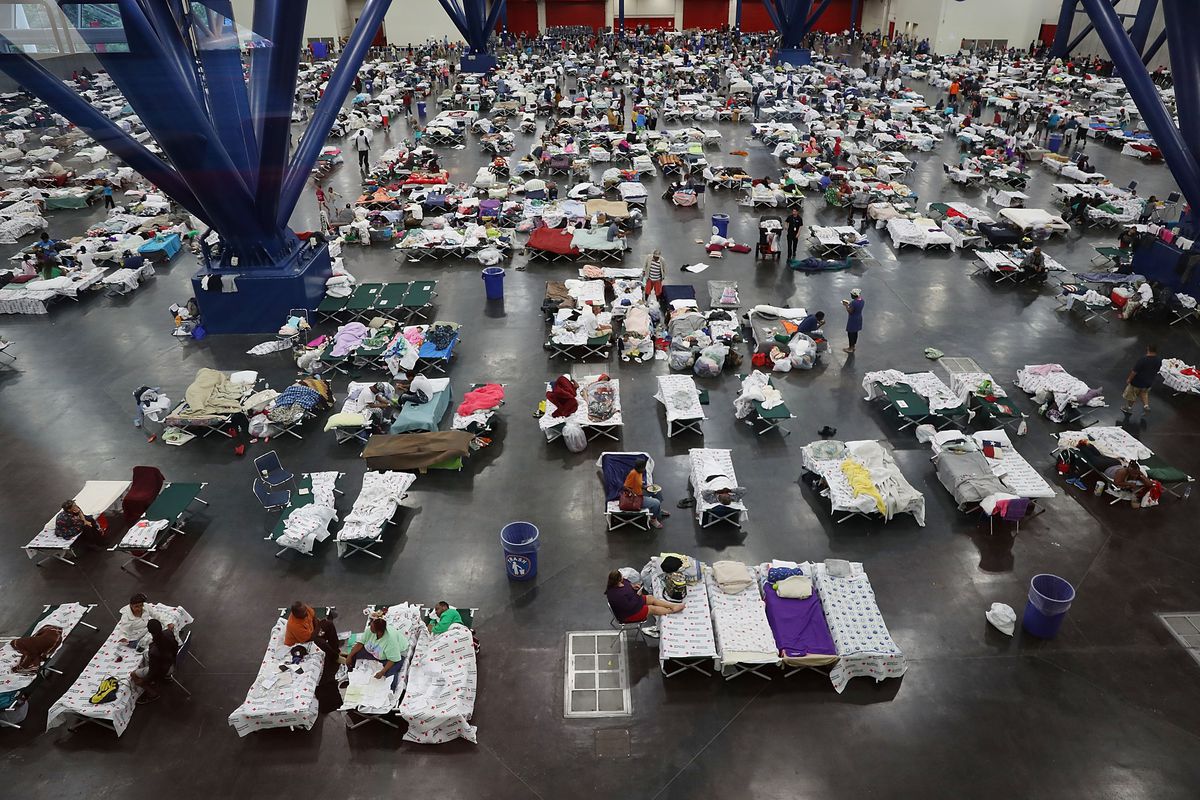 "This is a humanitarian crisis."
Broward County Mayor Mark Bogen says he has been informed that the federal government will begin flying in migrants from overcrowded camps elsewhere in the country into Broward and Palm Beach counties.
In a Thursday release, Bogen says hundreds of migrants are expected to arrive in Broward "on a weekly basis without designated shelters or funding to house them, feed them, and keep them safe."
"This is a humanitarian crisis," Bogen added.
"We will do everything possible to help these people. If the President will not provide us with financial assistance to house and feed these people, he will be creating a homeless encampment."
A subsequent report from the Sun Sentinel said both Broward and Palm Beach are expected to receive 135 migrants each week. Those transfers are reportedly set to begin in about two weeks.
Sen. Marco Rubio is now asking the Department of Homeland Security for information regarding the transfers. In a letter to Acting DHS Secretary Kevin McAleenan, Rubio poses several questions including:
— Does the Department intend to transport migrants currently in custody at the southern border to states that do not share a land border with Mexico?
— If so, does the Department intend to begin transporting migrants to communities in Florida and when?
— How many migrants will be transported to Florida counties/cities/towns, and for how long does the Department plan to continue this?
— Has the Department engaged with state and local government officials, as well as local organizations, to plan for those communities to receive such an influx of individuals?
U.S. Rep. Ted Deutch also added a statement, calling for Congress to be briefed on the rumored move.
"There's a stunning amount of confusion surrounding the Administration's outrageous immigration policy, even more today than usual," Deutch said.
"Since this apparently came from Customs and Border Protection, the commissioner of CBP should come brief Members of Congress tomorrow about their plans, including the costs, their goals, coordination with local government and law enforcement, and the contributions the Administration intends to make to help carry it out.
"Our diverse community treats immigrants with dignity and respect; the Administration should do the same. That starts with a thoughtful plan rather than a rash decision apparently made by some in the Administration without any consultation with the rest of the government."
President Donald Trump has floated the idea of sending undocumented immigrants to so-called sanctuary cities before.
"We'll bring them to sanctuary city areas and let that particular area take care of it," Trump said.
Both counties had stopped holding suspected undocumented immigrants after a 2014 court ruling. But Palm Beach County Sheriff Ric Bradshaw reversed course in September, saying Palm Beach "will not be a sanctuary county." It's unclear whether Broward Sheriff Gregory Tony has done the same.
Florida also recently passed legislation banning so-called sanctuary cities, requiring local officials to honor federal detention requests.
Still, Bogen says the Trump administration plans to go ahead with the plan. The Broward Mayor says he has reached out to charities and businesses to help deal with the upcoming influx, as the federal government does not appear to be providing aid to compensate.
That's a move Bogen calls "irresponsible."
"To bring hundreds of people here every week without providing the necessary resources to house and feed them is inhumane," Bogen said.
"Although our Commission has not had the chance to address this issue, in my opinion, the people that we can't find shelter for and will become homeless, I would suggest, that we bring them to the Trump hotels and ask the President to open his heart and home as well."