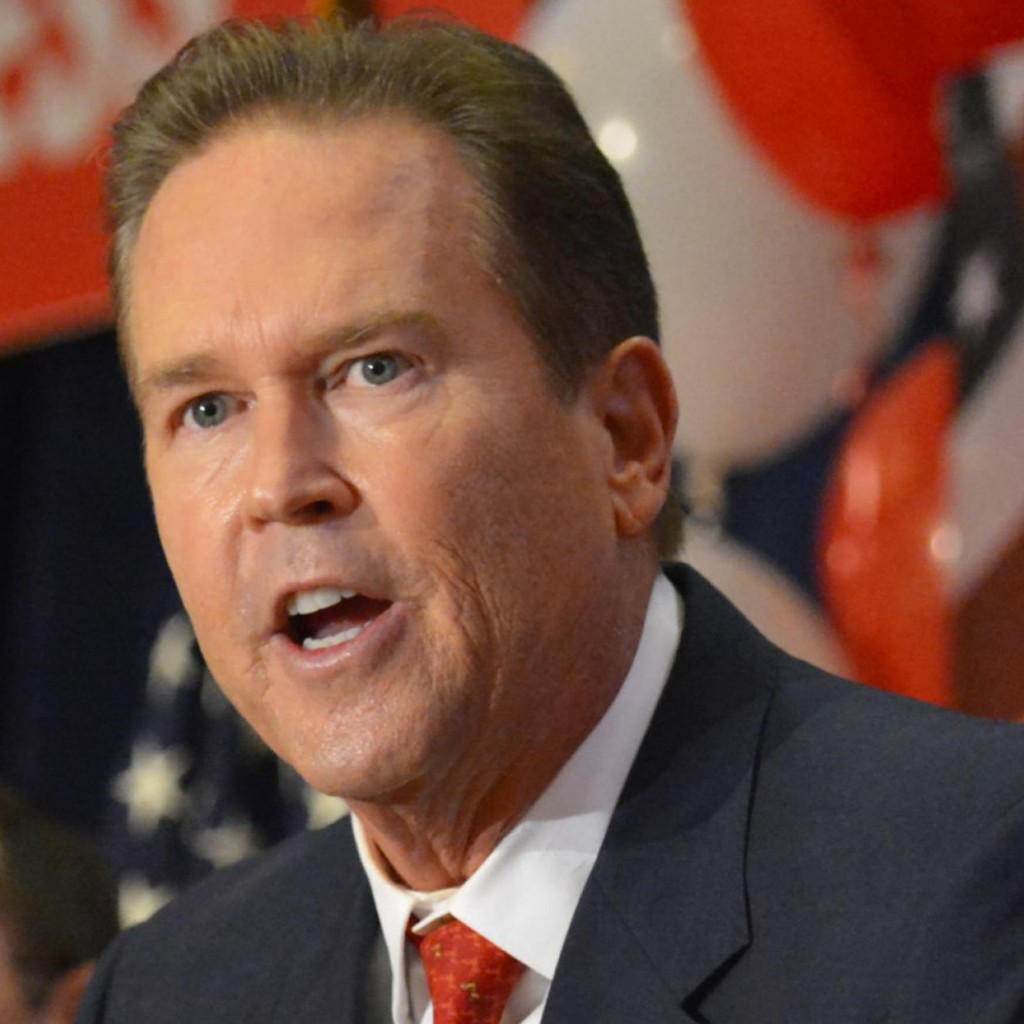 Progressives want a large-scale town hall event.
Progressive activists will on Monday protest outside U.S. Rep. Vern Buchanan's offices in Sarasota and Bradenton.
Local chapters of Indivisible will demand the Longboat Key Republican hold a district-wide town hall to address a "Constitutional crisis" underway.
University of Tampa professor Liv Coleman, a former state House candidate, announced the demonstrations.
Protests organized by Action Together Suncoast, Indivisible East Manatee and Indivisible Northeast Sarasota begin at 4 p.m.
"The Mueller Report brings serious charges of obstruction of justice against President Trump that the Department of Justice itself cannot prosecute, but which Congress should evaluate," said Coleman.
"Members of Congress should discuss the Mueller Report's findings in public hearings, and communicate with constituents about the best path to go forward to uphold the U.S. Constitution, rule of law, and democratic accountability."
Indivisible said it's been too long since Buchanan held a large event to hear from constituents.
"Congressman Buchanan has not had a town hall for all constituents since 2017," said Dianne K. Perry, leader of Action Together Suncoast.
"He holds small town halls that have limited publication. Elected representatives are supposed to represent all residents in the district, not just those that voted for you. We want a Public Town Hall now!"
Notably, Buchanan has held multiple town hall events this year.
But the group wants something akin to the 2017 town hall event at the Van Wezel Performing Arts Hall event. Taking place shortly after President Donald Trump's election, that event drew roughly 1,800 people to boo, cheer and express other strong emotions.
Progressive groups think in the wake of the Special Counsel Robert Mueller's investigation, there's reason for another large-scale event.
"Having town halls and regular constituent outreach is an important form of democratic accountability in itself," Coleman said.
"We should discuss these important matters with Rep. Buchanan in an appropriate forum such as a town hall that would fit the magnitude and significance of the Constitutional crisis underway."
Buchanan didn't have the same reaction when Mueller's findings were released.
"The Mueller report, which found no collusion by President Trump or his campaign and brought no charges of obstruction, is now in the hands of the public as it should be," Buchanan said in a statement last month.
"Let the people decide for themselves. America needs to move on."
The protests come as national Democrats once again target Buchanan. The Democratic Congressional Campaign Committee in February listed Buchanan on its Retirement Watch list.