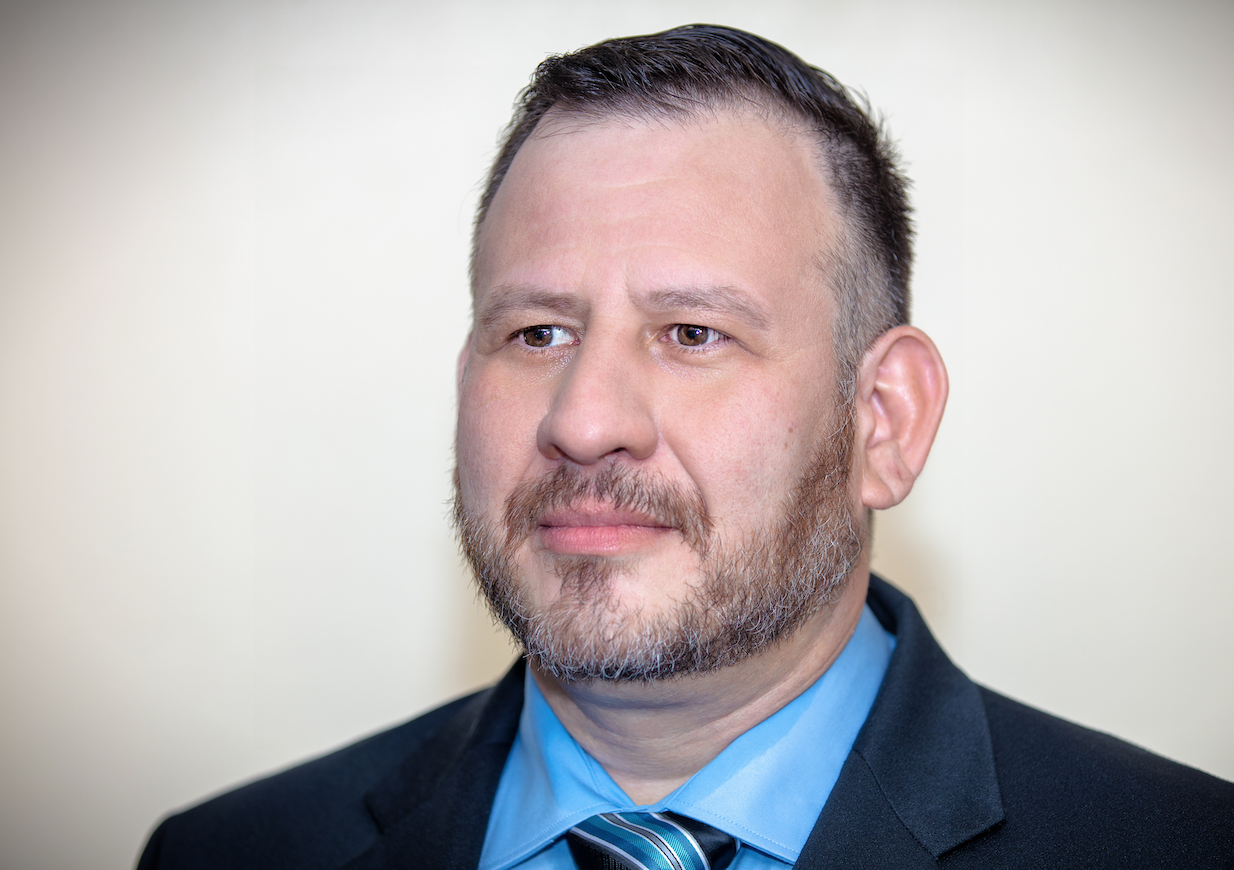 His doctor once suggested a choice of legal opioids or illegal marijuana.
Ryan Morales was working alone in a New Jersey nightclub that day, standing high on a ladder, trying to heft a sound system speaker onto a truss, when the speaker slipped.
His instinctive reflex — a bad one — was to try to catch the 140-pound box. It crushed him into the ladder, smashing his head through the rungs, knocking him unconscious and wrenching his back mercilessly into an unnatural angle. He survived. And he would walk again, something that was not entirely certain at first. But the back pain might be forever.
In Queens Memorial Hospital, his doctor suggested a choice between legal or good:
Opioids, which the doctor could prescribe, and to which Morales could become easily addicted, considering his prognosis for long-term pain; or a discreet arrangement with a friendly, neighborhood pot dealer.
"To this day, I thank that gentleman every day: Dr. Patel, from Queens. He actually pretty much saved my life," said Morales, who went with option two. "I've seen a lot of my friends that had issues with opioid abuse. And to this day some of them have not been able to recover from that. And a good portion of them, unfortunately, have died. So it's at the top of my list why we need to fight for legalization of marijuana, really not to hurt anybody, but really to save people's lives.
"Because I was in the entertainment industry, I would see a lot of people on opioids going out. It wasn't pretty," Morales said.
Morales, 42, now lives in Clermont. Thanks to many years of struggle, hard work and a new outlook on life, he now runs his own business marketing company and is happily married with two young daughters. Thanks to Florida's medical marijuana laws, he's now legal, a card-carrying medical marijuana patient.
He's also a Democrat running for the seat in House District 32 in Lake County.
Morales may be the first and only medical marijuana patient to run for the Florida Legislature as a major candidate. He's doing so with a determination to make medical marijuana more accessible for veterans and low-income patients, and ultimately to fight for full legalization.
"There's no reason we should be outlawing something that's much safer than alcohol," Morales said.
It's not an issue that entirely sets him apart from the incumbent. First-term state Rep. Anthony Sabatini of Howey-in-the-Hills is one of the more outspoken advocates of medical marijuana in the Legislature, especially for a Republican. And Sabatini is the lone Republican in the last session to support a bill to legalize recreational marijuana.
Thus, HD 32, covering most of Lake County from The Villages to Four Corners, could become, in the 2020 election, the first Florida Legislature race where both the Republican and Democratic nominees support the legalization of marijuana.
It's not as if marijuana is Morales' only issue. He's campaigning on a broad platform of mostly progressive Democratic ideals, adamant about environmental protection, abortion rights, civil rights, and creating a more inclusive economy. He sees plenty of daylight between himself and Sabatini on those issues. That, Morales said, starts with two issues that Sabatini has embraced: plastic straws and Confederate statues.
Morales' life since his 2007 accident has been a long trip. He moved to South Florida but lost a place to stay and wound up homeless, relying for more than a year, whenever he could, on friend's couches and good will. He started a business that failed when his main investor pulled out, crushing him financially and sending him into the hard downward spiral of debt, credit and discrimination problems, he said.
But along the way, he met his wife, Tammy. They started more businesses, including the one succeeding for them now, DelPuma Consulting. They started a family; moved to Celebration, and then to Clermont, which they figured would be a better place to raise their two young daughters. His life, he said, has made him someone with experience in business and with strong family priorities and yet also with experience as someone who was homeless, and who has been crushed under more than just a huge sound-system speaker.
He is running in a district where Republicans have an eight-point advantage in voter registration, and where Democrats have not come even that close in a decade.
Morales sees medical marijuana as a game-changer for his life. He also believes it also is a political issue that, through his perspective as a patient, can set him apart, regardless of Sabatini's positions.
He has some first-hand understandings of the costs of being a patient using a drug that is not covered by insurance, Medicare, or Medicaid; of the ancillary costs of applying for a state card and getting doctor checkups every seven months; of the cost and quality differences between legal medical marijuana and black-market options; of the therapeutic losses imposed by the state's new 10-percent cap on THC content; of the challenges of living long distances from the nearest licensed dispensary; and of some of the side issues he sees as ridiculous and unnecessary, such as the excessive packaging of the legal products.
"So much needs to be repaired, to be looked at properly," he said.
Many of these can be addressed, making the drug more affordable and accessible to those who need it, he argued.
That starts with a simple proposal, he said, for registered medical marijuana patients.
"I think we should be able to home-grow," Morales said. "There should be more affordability for this, for the people who need it the most. The biggest issue I see right now is not just the veterans, but low-economic people. They should be able to grow, rather than spend so much money. … It should only be card-carrying medical marijuana patients and nobody else."
He sees the broader legalization prospect as a way to replace much of the tax revenue that former Gov. Rick Scott cut, which he said still has left deficits in school funding.
"It should be legalized, regulated, and taxed," he said. "We could use the tax money from recreational use toward education, which is where I see the money going. Nowhere else."