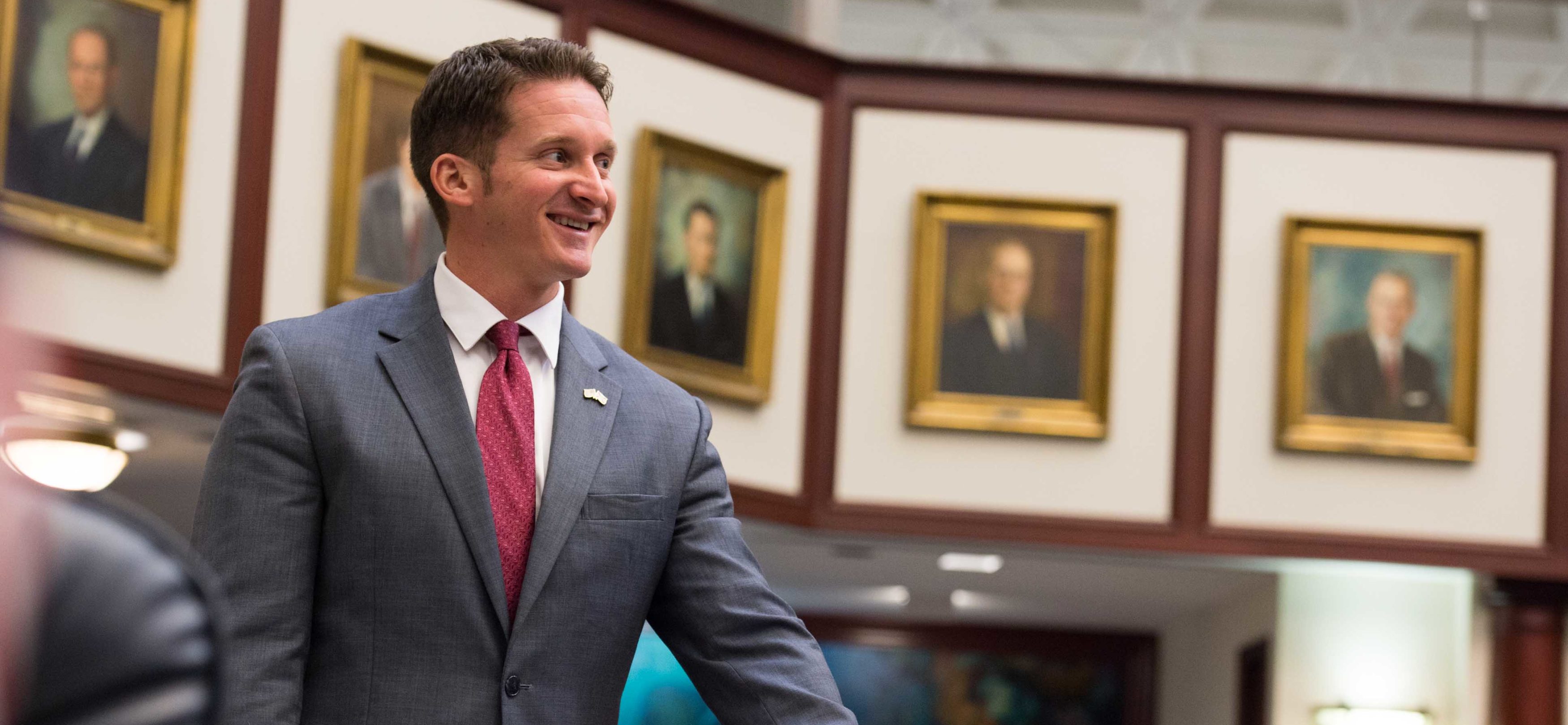 Republican leader touted advances in education, health care, environment.
Leading into the 2019 Legislative Session, Republican Leader Dane Eagle said party leadership set some lofty goals.
School choice. Free market health care. The type of philosophically driven icebergs that would likely take a couple of sessions to move.
Instead, the agenda largely rocketed through the Legislature in a matter of months.
"In those areas, we made some unprecedented changes that will be generational," Eagle boasts.
The Cape Coral lawmaker lists environmental spending in that list as well. As Session closed this year, the leader labeled a new budget the most "Everglades-friendly" in history.
There, he credited Gov. Ron DeSantis with prioritizing water quality. It was a given Southwest Florida lawmakers would support that type of spending this year after a summer of red tide and blue-green algal blooms.
Eagle also scored some district funding wins, including landing $4.5 million for wastewater improvements in Fort Myers and Cape Coral.
He didn't carry any policy bills this Session, though. Rather, he focused his efforts on sweeping caucus priorities. He left Tallahassee pleased with results.
The Legislature this year passed a dramatic expansion in school vouchers. The legislation will direct state money to send another 18,000 Florida students to private schools.
"Children will get the education they deserve, not what the government dictates to them," Eagle said. "That's great for Florida, for the economy, for growth. That's substantial."
He thinks the shift will make more businesses want to relocate to Florida and spur innovation in the state economy.
"Educators from anywhere can come to Florida and that allows competition and for them to thrive," he said.
On the health care front, he said Speaker Jose Oliva's major focus on reform moved the Republican agenda forward.
"A lot of people said this was too big to get done, but Speaker Oliva made this his number one priority," Eagle said.
The Legislature approved a repeal of the certificate-of-need process, changing how hospitals expand.
It's all part of an effort to spur competition and drive down the cost of health care.
"That's big because health care continues to gobble up nearly a majority of the budget," he said.
Florida in recent years has become a younger state, which should help ease the disproportionate burdens of health care spending.
But Eagle notes that the generations of people already located in Florida continue to age as well.
So what now?
"We have yet to sit down and see what the next thing is that we need to tackle," Eagle said. "There are certainly some things that need to be brought back up next year."
But he declined to spotlight any items that will be chief caucus priorities in 2020.
As for Eagle's own plans, he cannot seek re-election because of term limits, but he has no plans just yet to seek another office.
Many expected him to seek a state Senate seat being vacated by Lizbeth Benacquisto, but he elected to endorse state Rep. Ray Rodrigues instead.
"Right now, I'm a free agent," Eagle said. "I'm looking forward to not having an immediate campaign and focusing on the career and family."
Eagle last year became engaged to fiancee Brooke Iwanski, but the two have yet to set a date. That's a higher priority than finding another office to seek.
But he suggests his name hasn't appeared on the ballot for the last time.
"I will take a look at each opportunity as they become available," he said.