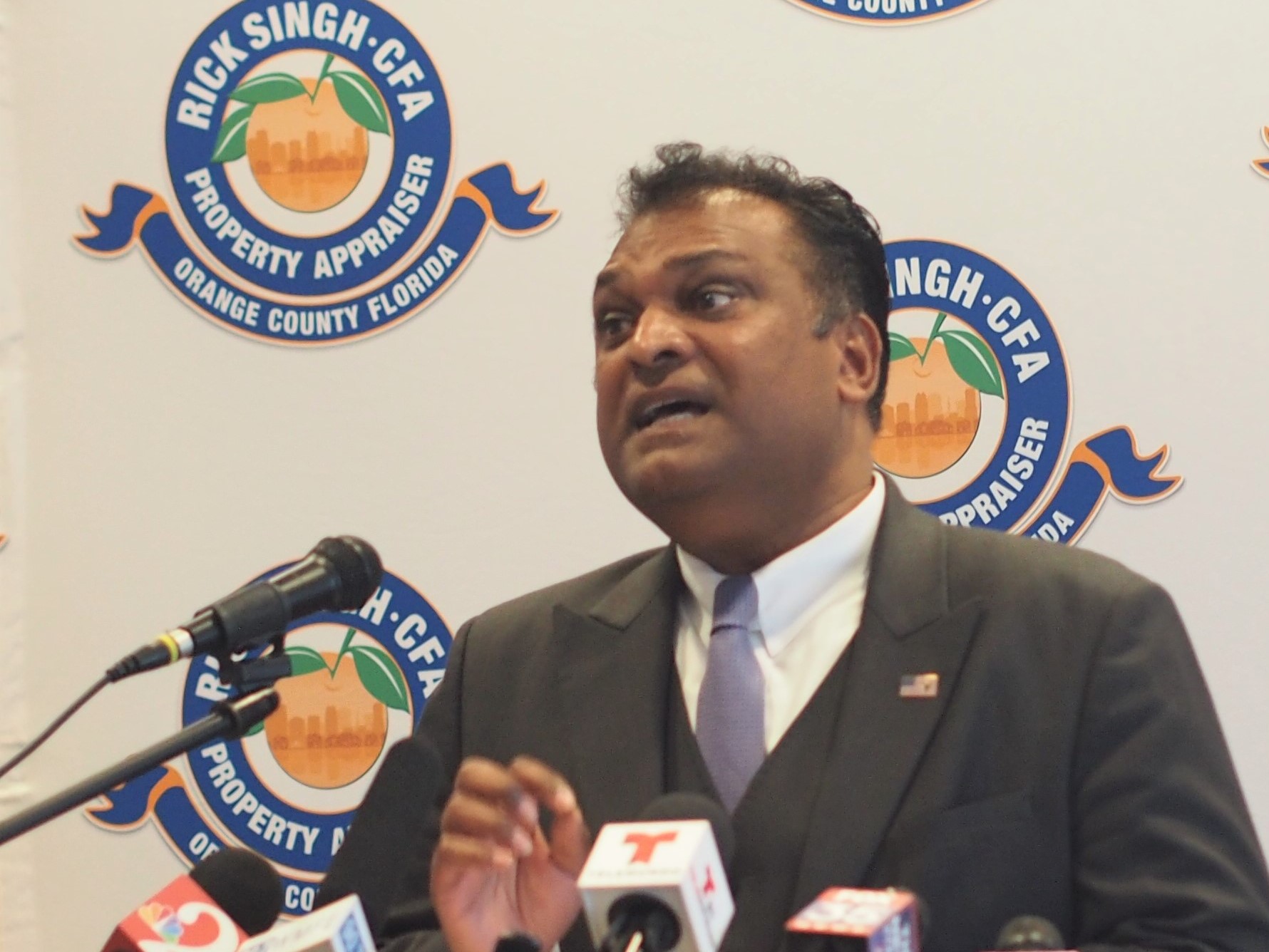 Singh cites 'a 99.8 percent satisfaction score' for customer service.
The customer service department of Orange County Property Appraiser Rick Singh's office has won national recognition through the National Business Awards.
The office won the loan "Golden Stevie" award for Customer Service Team of the Year in the "Other" category.
More than 3,800 nominations from organizations in virtually every industry were submitted this year for consideration in a wide range of categories in the awards competition. Judged by some 200 professionals worldwide, the Stevie Awards are nicknamed for the Greek word meaning "crowned." The awards will be presented to winners at an awards dinner in New York City June 11.
Singh's tenure at the Orange County Property Appraiser's office has been marked both by reforms and controversy, as the elected Democrat has vowed to bring professional standards to the office. He has credited those reforms for returning more than $1 billion to the county's tax rolls, but also has been attacked and sued by critics, including some of Orange County's largest employers, alleging unfair appraisals and ethical lapses, which Sing has denied.
"With a 99.8 percent satisfaction score, the customer service team at OCPA has changed the culture of the entire organization, showing all OCPA staff the importance and effectiveness of excellent service to taxpayers," Singh stated in a news release issued by his office. "Since I took office in 2013, we have been committed to leveraging technology, educating the community, and effectively distributing meaningful information to property owners. Our entire agency supports these efforts and takes great pride in offering excellent service to the residents in our community."
The awards are sponsored by a group of businesses including HCL Technologies, John Hancock, and SoftPro.
"The nominations submitted to the 2019 American Business Awards were outstanding. They illustrate the continued vibrancy of innovation and high level of achievement across the American economic landscape," Michael Gallagher, president and founder of the Stevie Awards., stated in the news release.