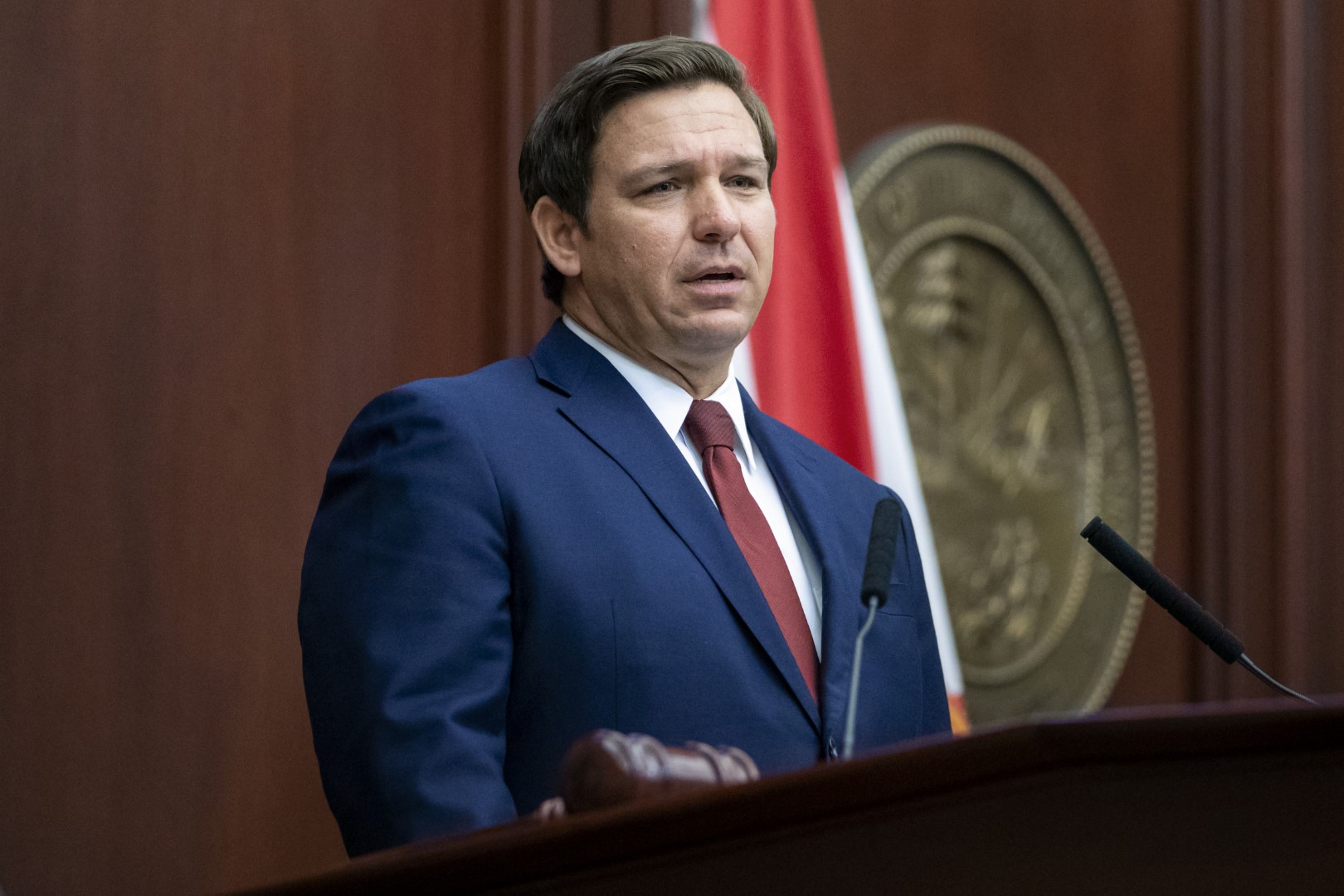 "Public faith in our elections is the bedrock of our democracy."
Gov. Ron DeSantis wants a review of the security — particularly cybersecurity — of Florida's election systems.
DeSantis on Wednesday prompted the Department of State to evaluate election security just more than a week after the FBI disclosed to state officials that Russian hackers successfully breached two counties' election data ahead of the 2016 election.
"In light of recent information that two Florida counties experienced breaches into their elections networks in 2016, the Governor wants to ensure Florida's election infrastructure at the state and local level is protected," said a news release from DeSantis' office.
The order directs Florida's Chief Election Officer and Secretary of State Laurel Lee to make the review a top priority and "identify and address any vulnerabilities."
Officials with knowledge of the breaches entered into nondisclosure agreements with the FBI that prevent them from revealing the names of the two counties that were hacked. But The Washington Post reported last week that Washington County in the Florida Panhandle is among the two counties from which Russians successfully accessed information.
DeSantis in a statement accompanying his letter to Lee noted that the breaches "did not compromise the outcome" of the election.
"Nonetheless, they highlight the importance of protecting the security of our elections system," he said.
DeSantis' office did not detail how the review should proceed — only that the "findings" of the security evaluation should be reported back to DeSantis.
DeSantis' office acknowledged that the state has invested "millions" toward beefing up election security since the 2016 election. Since 2018, DeSantis' office said, the state has provided $14.5 million in federal election security grants to county Supervisors of Elections.
A state spending plan that awaits DeSantis' approval budgets $2.8 million in cybersecurity grants for county elections departments.
"Public faith in our elections is the bedrock of our democracy and we must do everything within our power to preserve the integrity of our elections systems," DeSantis said in a statement accompanying the letter to Lee.