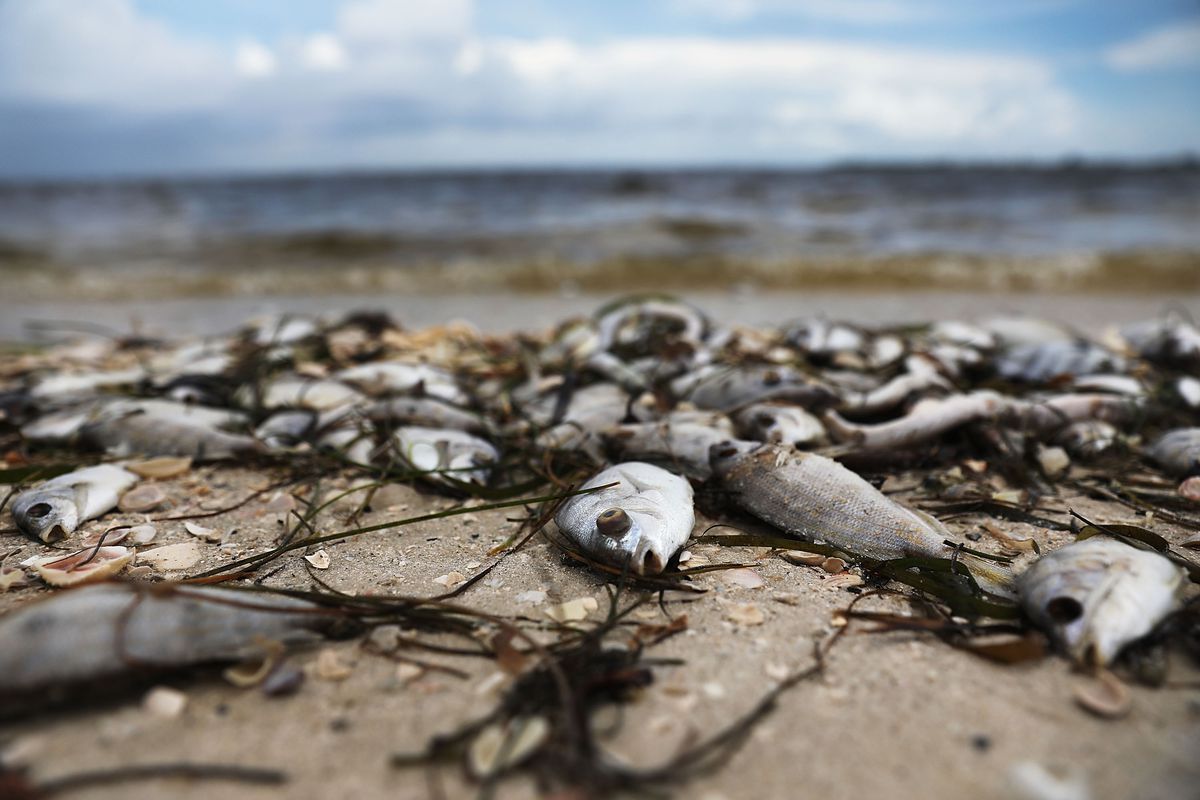 "Over the past year, Florida's struggle against red tide reached an unsustainable level."
U.S. Rep. Charlie Crist secured $10 million to combat red tide, he announced Wednesday.
The appropriation is included in the Commerce, Justice and Science appropriations bill for fiscal year 2020. The funding is intended to address harmful algal blooms including red tide.
Florida's Gulf coast was ravaged last year by red tide that lasted more than a year, causing dead fish to wash ashore on beaches, including those in Pinellas County.
"Over the past year, Florida's struggle against red tide reached an unsustainable level. It took a toll on our communities – our beaches, our wildlife, our local businesses, our economy, and our people all endured destructive impacts," Crist, a Democrat, said in a statement.
The new funding is a 100 percent increase over the previous year's funding for algal blooms.
The bill advanced through the U.S. House Appropriations Committee Wednesday 30-22. Members of Congress are expected to consider the funding on the House floor in the coming weeks.
"I could not be more proud to announce this win after months of advocacy and outcry from Pinellas residents," Crist said.
"We all remember the awful smell, the fish kills, and the danger to human and marine health that has been plaguing our state. Now is the time to double the federal effort to better understand and eliminate these harmful algae outbreaks."
Crist, along with Democratic U.S. Rep. Kathy Castor, has been calling for increased funding since last year at the peak of red tide in Pinellas County.
Crist and Castor met last year with a group of scientists and business leaders to discuss causes and potential action on red tide.
The group included three scientists who said that even though red tide is a naturally occurring environmental phenomenon, large blooms are likely fueled by rising Gulf temperatures fueled by climate change as well as from nutrient runoff from fertilizers.
The group suggested adding 100,000 acres of wetlands south of Lake Okeechobee to combat algal blooms. At the time, Crist said partisan politics were getting in the way of securing funds that could help acquire such land.
But that conversation happened before Florida Gov. Ron DeSantis was elected.
DeSantis has made improving water quality a top priority and celebrated this year's Legislative Session for its record funding for water quality efforts. DeSantis called for $625 million in funding. The Legislature delivered more, including $25 million specifically for algal blooms.