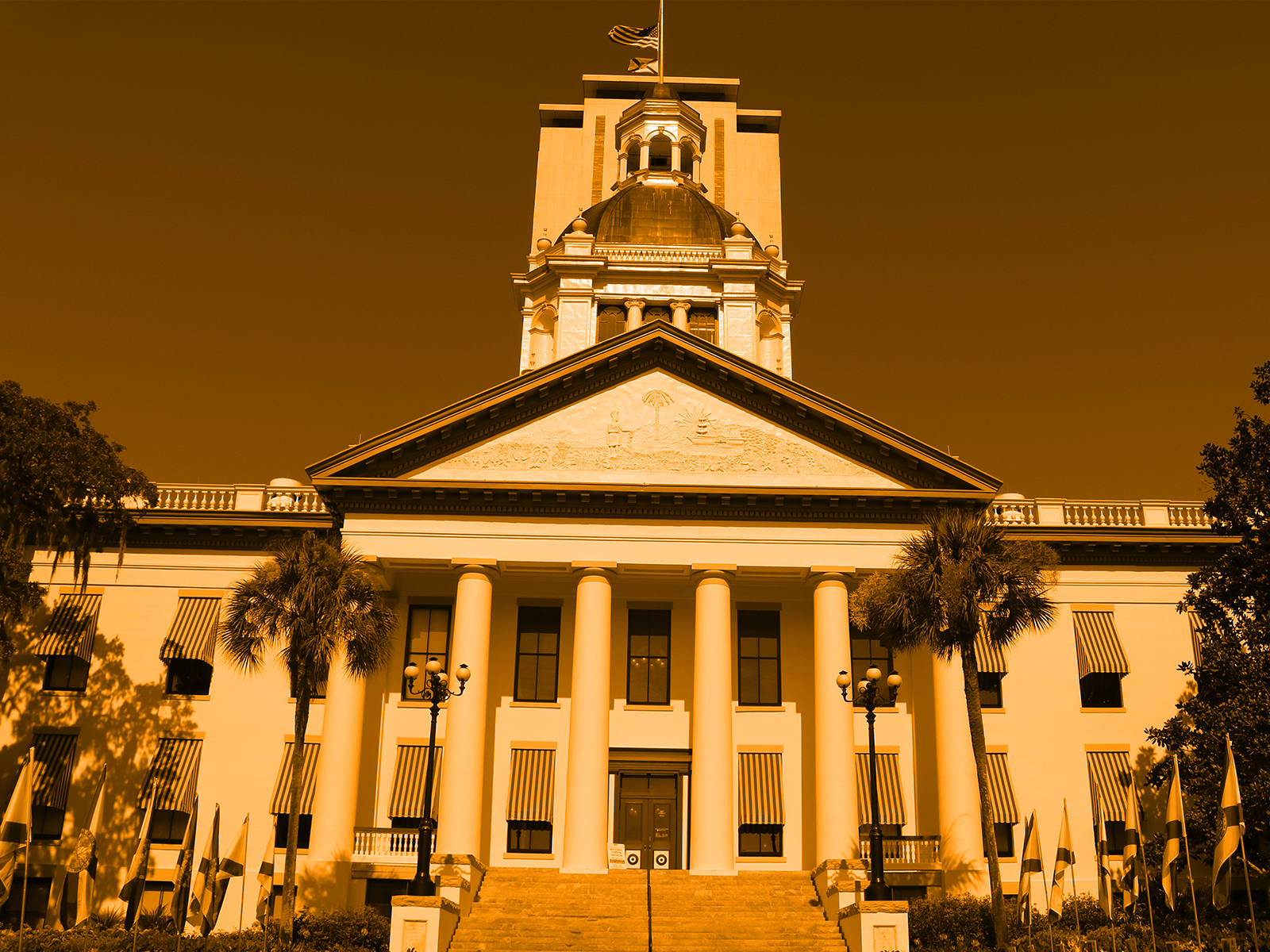 Up and at 'em: Here's your scoops and other stories driving the day in Florida politics.
The who's who of state government is in Israel, and so is our reporter A.G. Gancarski, along with other venerable scribes. 
Here's the skinny on what's happening overseas, as Gov. Ron DeSantis carries through an economic mission in Israel.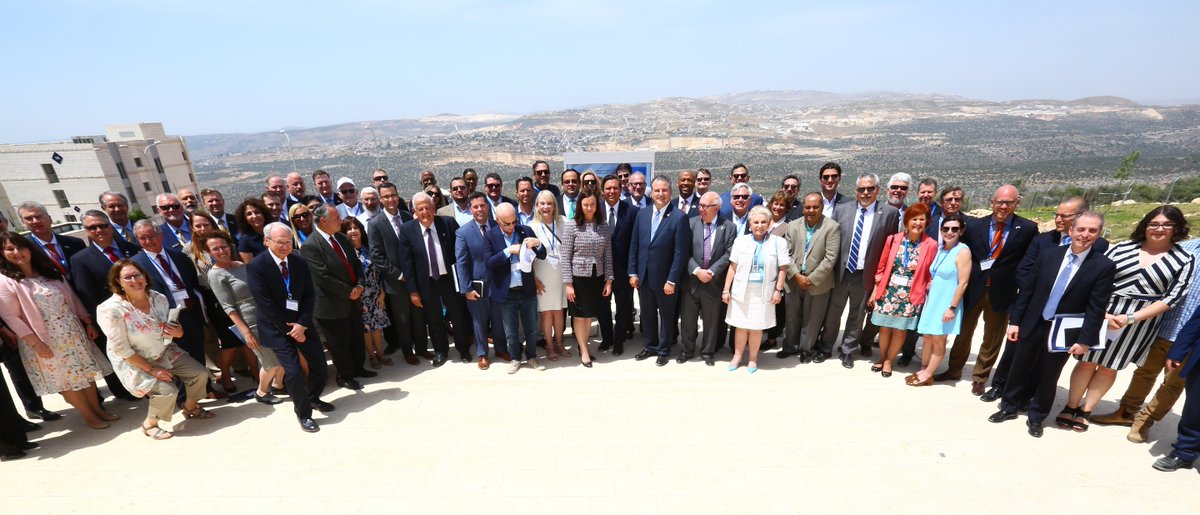 — O'town makes gains: We'll let our reporter do the writing here: Expect El Al, the Israeli national airline, to route nonstop flights to and from Orlando. The hope, said policymakers, was to drive more bilateral tourism, accelerating current trends.
— Relationships abroad: The first stop was in disputed territory: a meeting between Florida Atlantic University and Ari'el University. The schools have a two-year accord for academic and research projects. There will be quarterly check-ins to ensure progress is happening as is hoped.
— Not everyone's happy: Jeff Schweers for the Tallahassee Democrat reports that the American-Arab Anti-Discrimination League has concerns over government in the sunshine.
— It's OK, everyone: That's Attorney General Ashley Moody and DeSantis' message to anyone concerned about sunshine violations from the impending Cabinet meeting.
— One takeaway: Sen. Lauren Book, a Plantation Democrat, is eyeing school hardening measures while abroad. Keep in mind, this lawmaker was the only legislator on the Marjory Stoneman Douglas High School Public Safety Commission. DeSantis follows up here. 
— Trade talks: Hear the CFO of the state, Jimmy Patronis, talk briefly about trade here. 
— SITUATIONAL AWARENESS —
—@RealDonaldTrump: Hoping things will work out with Israel's coalition formation and Bibi [Netanyahu] and I can continue to make the alliance between America and Israel stronger than ever. A lot more to do!
—@RepBrianMast: Putting on the uniform is something few Americans get to experience. But for those who do, it is a life-altering experience no matter what. For some, though, the sacrifice is the ultimate one. Thanks to the VFW for stopping by & for all you do to support our veteran community.
Tweet, tweet:
Took some time this Memorial Day to visit the Holocaust Memorial in Tel Aviv and remember the heroes who gave their lives to save so many. pic.twitter.com/8hndEc0CYN

— AG Ashley Moody (@AGAshleyMoody) May 27, 2019
—@DanaYoungFL: I just finished a meeting between @VISITFLORIDA & Yael Torres of our US Embassy in Israel. We discussed the tremendous opportunities for Florida to tap into the Israeli visitor market through targeted marketing & promotion. She confirmed that no US states are marketing in Israel!
—@JaredEMoskowitz: Up at 6:00 am, being picked up by the @IDF, why, because they said so.
—@JeffSchweers: It's 7 a.m. Monday in Israel and not a single video from the @Floridachannel. "Here's what their page says: Coverage of the Governor and Cabinet in Israel from May 25-31 will be posted to this page as it becomes available." How about the video of press gaggle with GovRonDeSantis
— DAYS UNTIL —
Florida Democratic Leadership Blue conference and fundraiser — 10; U.S. Open begins — 13; Father's Day — 19; Florida Chamber Learners to Earners Workforce Summit begins — 21; First Democratic presidential debates in Miami — 29; Independence Day — 37; Second Democratic presidential debates in Detroit — 63; Florida Gators opens vs. Miami football — 88; St. Petersburg primary election — 91; USF  Bulls football opens vs. Wisconsin Badgers — 94; UCF Knights football opens vs. Florida A&M — 95; FSU Seminoles football opens vs. Boise State — 95; Labor Day — 97; First Interim Committee Week for 2020 Session — 111; "Joker" opens — 129; Florida Chamber Future of Florida Forum begins — 153; Scott Maddox trial begins — 160; 2019 General Election — 161; 3rd Annual Florida Internet and Television FITCon starts — 163; 2020 Session begins — 231; Iowa Caucuses — 251; New Hampshire Primaries — 259; Florida's presidential primary — 294; 2020 General Election — 526.
— TOP STORY —
"'Joint ventures' possible between Florida, Israeli medical marijuana companies, says Nikki Fried" via AG Gancarski of Florida Politics — Agriculture Commissioner Fried will join the rest of the Florida Delegation Tuesday after a four-day trade mission of her own. One of the areas Fried has explored: Israel's cannabis sector. Israel is revolutionizing the still nascent medical marijuana sector. Fried made the strong case that strategic collaborations between Florida and Israel companies may be game changers, both for the industry and the plant itself. Israel is hampered in terms of climate and arable land. Unlike Florida, "the best growers don't have [much] growing capacity." With that in mind, Fried envisions "joint ventures" between Florida firms and Israeli inventors.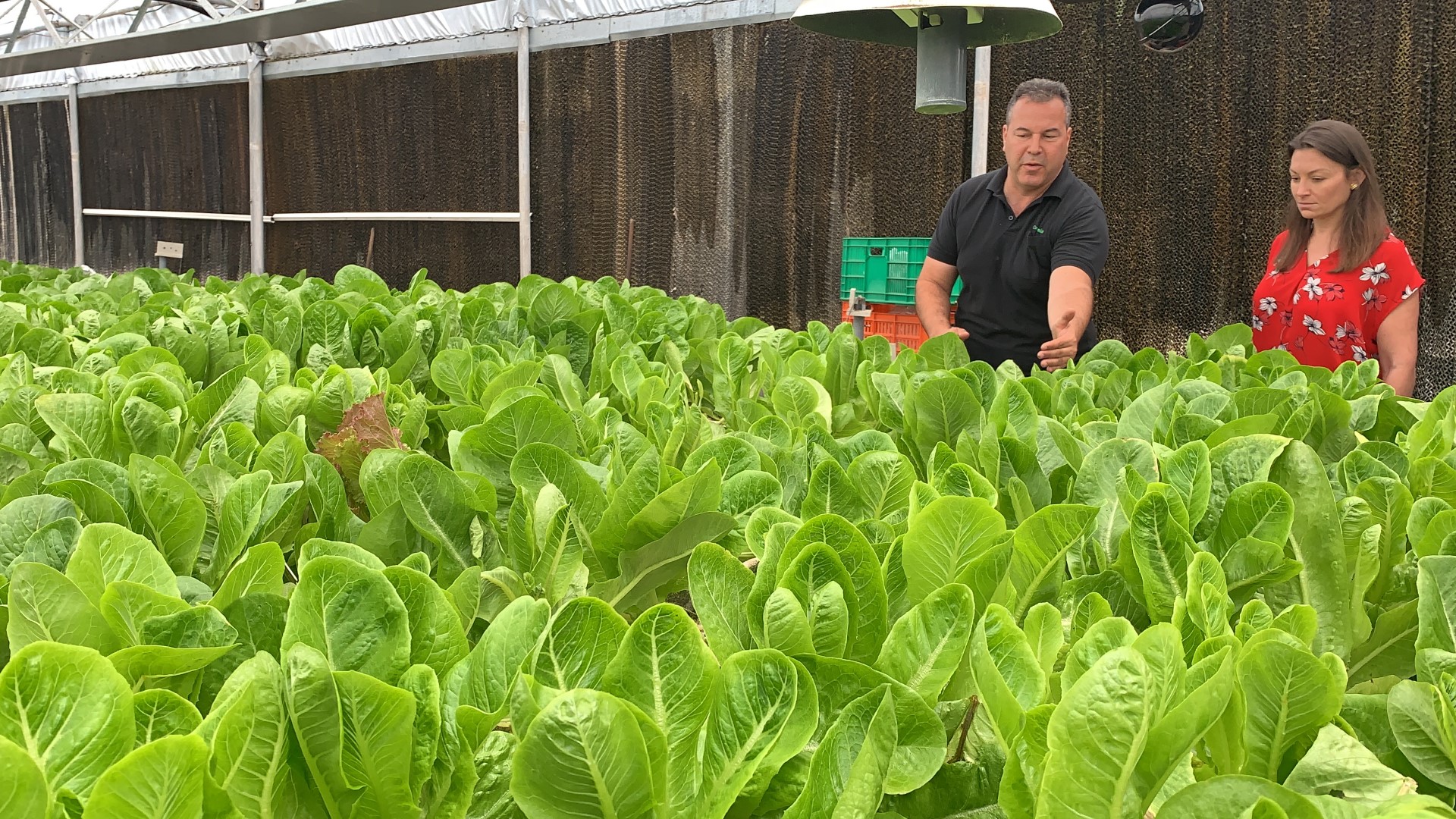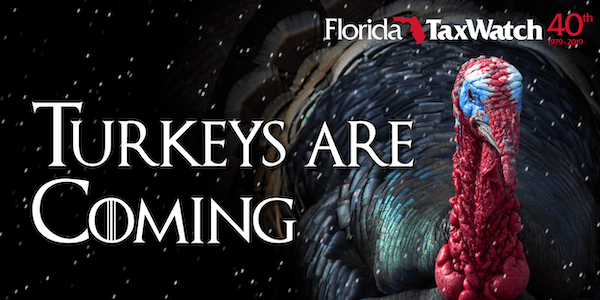 — DATELINE: TALLY —
"If this is the example for new Florida toll roads, Ron DeSantis might have a problem" via Craig Pittman of the Tampa Bay Times — People familiar with the story behind the $1.6 billion Wekiva Parkway say its construction does indeed mark it as the rare toll road that was built with an eye toward limiting its impact. But they also say the experience of building that 25-mile highway will be tough to copy in building the three massive, multibillion-dollar roads of about 350 miles that DeSantis just approved. Major differences include the limited period for planning allowed by the legislation, the lack of an agreed-upon vision for the future in the areas to be targeted and the absence of any prior planning for two of the three routes. One key difference: The toll road bill is designed to promote new development in rural areas.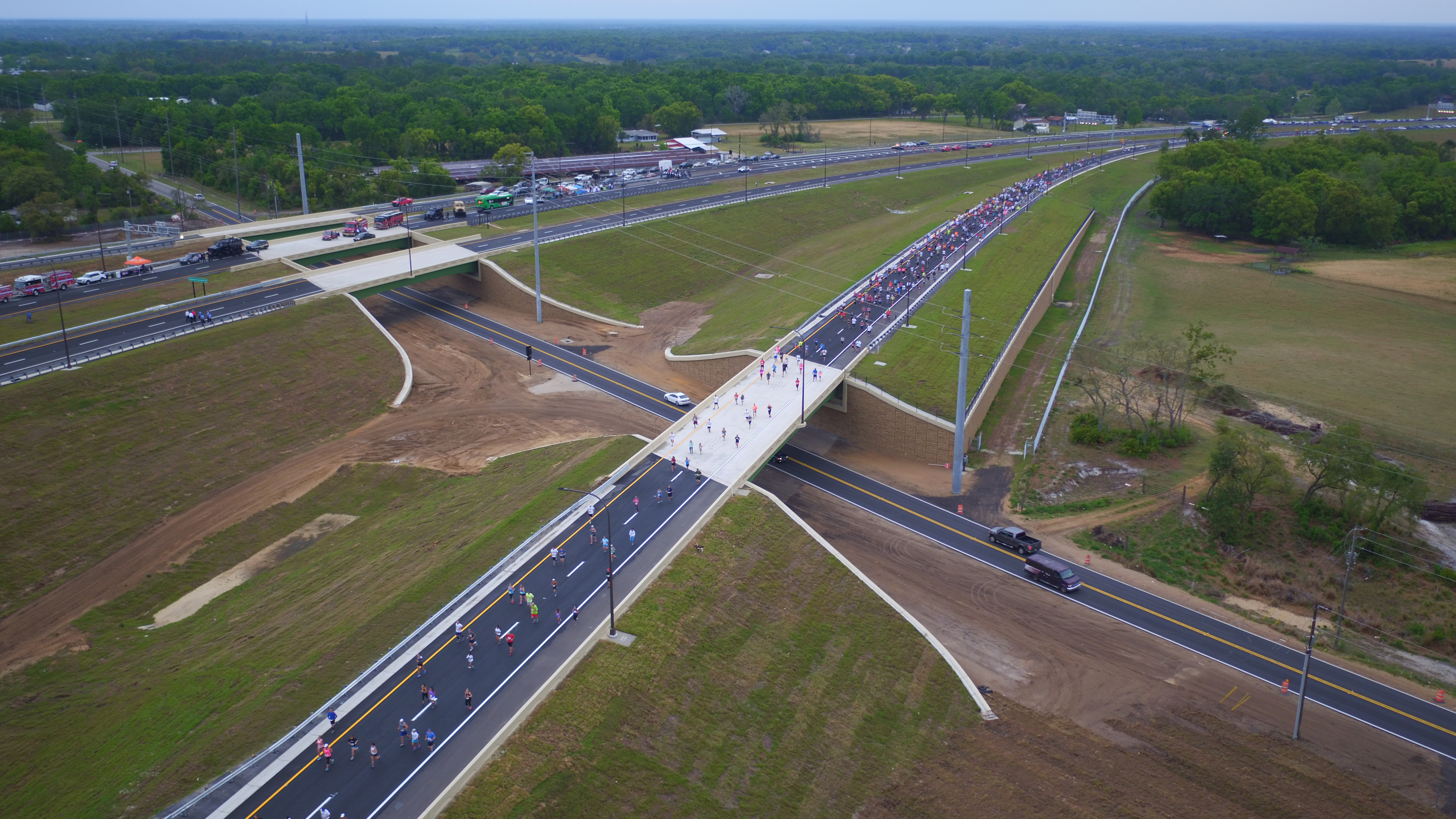 DeSantis issues second veto of bill from 2019 Legislative Session — The Governor vetoed a local bill (HB 1417) on the Melbourne-Tillman Water Control District in Brevard County, according to a letter his office released Friday. He objected to the measure because it "permits tax increases on citizens living in the district even if (county) commissioners who represent these communities dissent." Those "saddled with additional taxation should have the ability to hold someone accountable," DeSantis added. Indialantic Republican Thad Altman sponsored the bill.
" 'Sunshine 2.0' financial reporting requirements OK'd by Governor" via Jacob Ogles of Florida Politics — A bill dubbed "Sunshine 2.0" by its sponsor will now increase financial transparency requirements for Florida municipalities. DeSantis signed into law legislation (HB 861) that requires financial reporting through the Office of Economic & Demographic Research. The Florida League of Cities had the legislation on its own watch list. The new law now requires city and county budget officers to submit specific information annually regarding the final budget each year. The bills also clarify the time frames required cities and counties required to post certain budget information on their website, according to the League.
Hearing set in suspension of Okaloosa schools superintendent — Attorney Dudley Goodlette, acting as "special master" for the Florida Senate, will hold a Tuesday hearing on DeSantis' decision to suspend Okaloosa County Superintendent of Schools Mary Beth Jackson. The Constitution gives the Senate the power to reinstate or remove elected officials from office. Jackson's suspension was based, in part, on allegations that a teacher abused developmentally challenged pre-kindergarten students at an elementary school during the 2015-16 school year. The hearing may continue Wednesday if needed. It begins at 10 a.m., 401 Senate Office Building.
"Richard Corcoran gives his department an A for its legislative successes" via Jeffrey Solochek of the Tampa Bay Times — "We pretty much got 93 percent of the legislative agenda," Corcoran told the State Board of Education during its meeting in Tampa. He included among those successes — creating new school vouchers and increasing school safety and security measures. Then he listed the four bills that DeSantis wanted passed that didn't get through: HB 1127/SB 1444, creation of a "do not hire" list for educators. HB 189/SB 1342, to expand high school student access to dual enrollment and early college courses. HB 1193/SB 1594, revamping prekindergarten accountability measures — something DeSantis has now asked the department to begin preparing. HB 1197/SB 1668, allowing colleges and universities to sponsor charter schools, in addition to school districts, which currently have sole authorization power.
"Florida's new voucher program could prompt lawsuit" via Leslie Postal of the Orlando Sentinel — Florida's teachers union is considering a legal challenge, likely in partnership with other education advocacy groups upset more public money could soon go to private, often religious, schools that are unaccountable to the state government funding them, said Fedrick Ingram, president of the Florida Education Association. "It's a plainly unconstitutional program," said Alex Luchenitser, associate legal director of Americans United for Separation of Church and State. "This program should be dead on arrival. It doesn't matter what religion these schools are. Public funds should not fund anyone's religion."
"Florida a GOP outlier on abortion measures" via Zac Anderson of the Sarasota Herald-Tribune — The state House and Senate both are controlled by Republicans, and so is the Governor's mansion, so it was noteworthy that Florida did not follow other GOP-controlled states that passed strict new anti-abortion laws this year. They are being pitched now because many believe a U.S. Supreme Court that has been reshaped by two justices appointed by Donald Trump is primed to strike down Roe v. Wade, the 1973 U.S. Supreme Court decision that determined women have a constitutional right to an abortion. The inability of anti-abortion legislation to advance in the Florida Legislature this year shows that some GOP-controlled states are likely to still proceed with caution on an issue that is politically explosive.
"Linda Stewart to push back against planned bill against abortion" via Ryan Nicol of Florida Politics — After GOP Rep. Mike Hill said he was inspired by God to introduce a bill heavily restricting abortions in Florida next Session, Democratic Sen. Stewart said she'll counter with her measure aiming to defend a women's right to choose. Stewart, of Orlando, said her legislation "would prohibit the State of Florida from entering into any contract with any entity, corporation or association that is domiciled in any state that has enacted legislation in violation of, or in any way violates, the U.S. Supreme Court ruling in Roe v. Wade." That means it would target companies based in states like Alabama, Georgia and Missouri, which have all passed laws outlawing a vast majority of abortions.
—"Central Florida pro-choice supporters march in Orlando against wave of abortion laws" via Lisa Maria Garza of the Orlando Sentinel
"Nick DiCeglie: Low turnout in two recent elections is why Florida needs referendums limits" via Janelle Irwin Taylor of Florida Politics — Currently, local governments can place those ballot measures in special and primary elections. HB 5 sponsor DiCeglie, took to Facebook making the argument for his proposal, claiming it as an inclusive effort to ensure more voters have a say in the election process, particularly when it comes to taxing themselves. "Voters overwhelmingly rejected sales tax increases in Osceola and Volusia counties," DiCeglie wrote following elections in those counties. More than 55 percent of voters in Volusia County voted against a half-percent sales tax increase to fund infrastructure project for roads, sidewalks, bridges and stormwater and flood protection. But voter turnout in that election was just 18 percent.
— SESSION DEBRIEFING —
All politics is local — yes, even if you're the Senate President. 
Bill Galvano sat down with Florida Politics for an interview about his regional and statewide successes from this Session.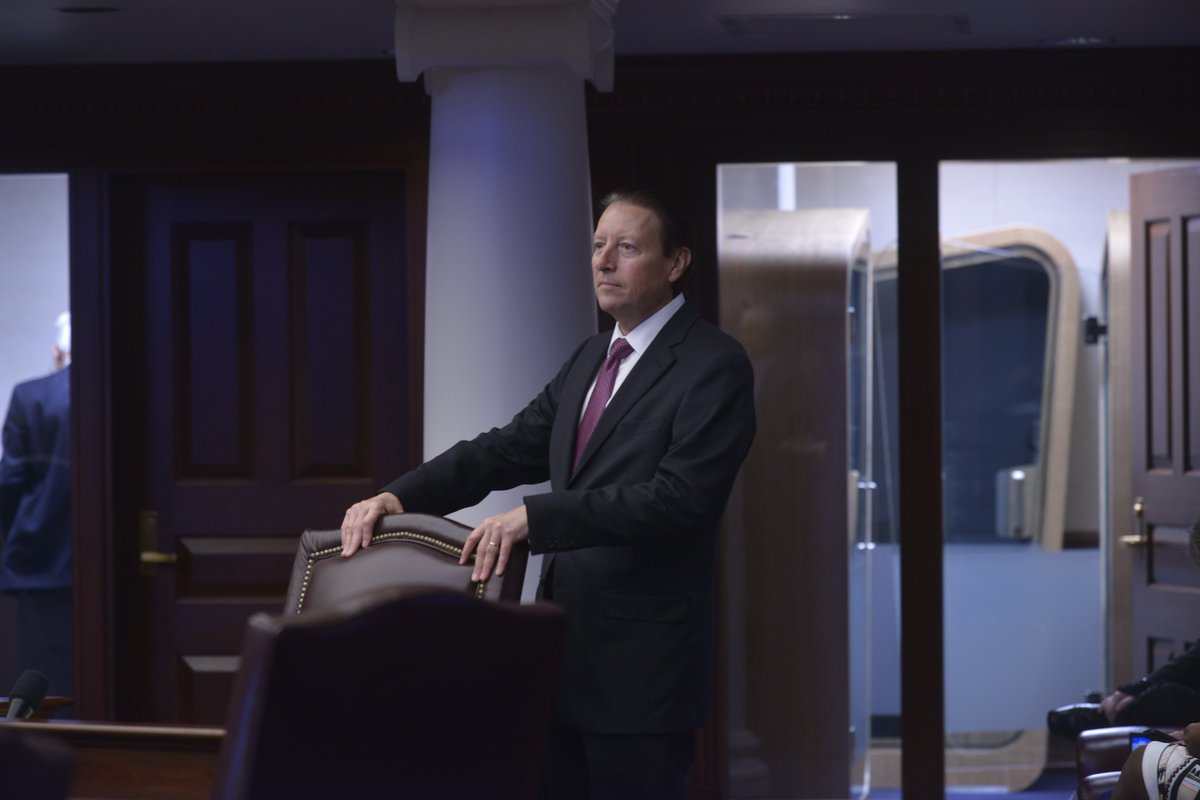 Sure, this year's lawmaking process brought with it a stunning advance of conservative reforms in education and health care. But Galvano can rattle a list of projects big and small approved for the benefit of his constituents.
— The roads: Galvano made it no secret this year that he prioritized three major highway projects. The Collier-Polk connector envisioned by the Bradenton Republican could be the most locally beneficial part of that legislation. "It will open up opportunities in the center of the state from an economic development standpoint … and ultimately, notwithstanding some of the naysayers, it will have some positive environmental impact."
— More Mote: Tampa Bay lawmakers prioritized Mote Marine Laboratory's red tide institute. It worked, and the bill sailed through this year, benefiting the Sarasota facility.
— Chamber cordiality: Even with a Senate that welcomed more conservative measures than in years past, Galvano said members respected each other — something he has desired as the chamber's leader. "I started with a message of civility and fairness, and that's how we treated everyone in the Senate and across the hall and down at the Plaza level. That's the way that people in this business should be treated."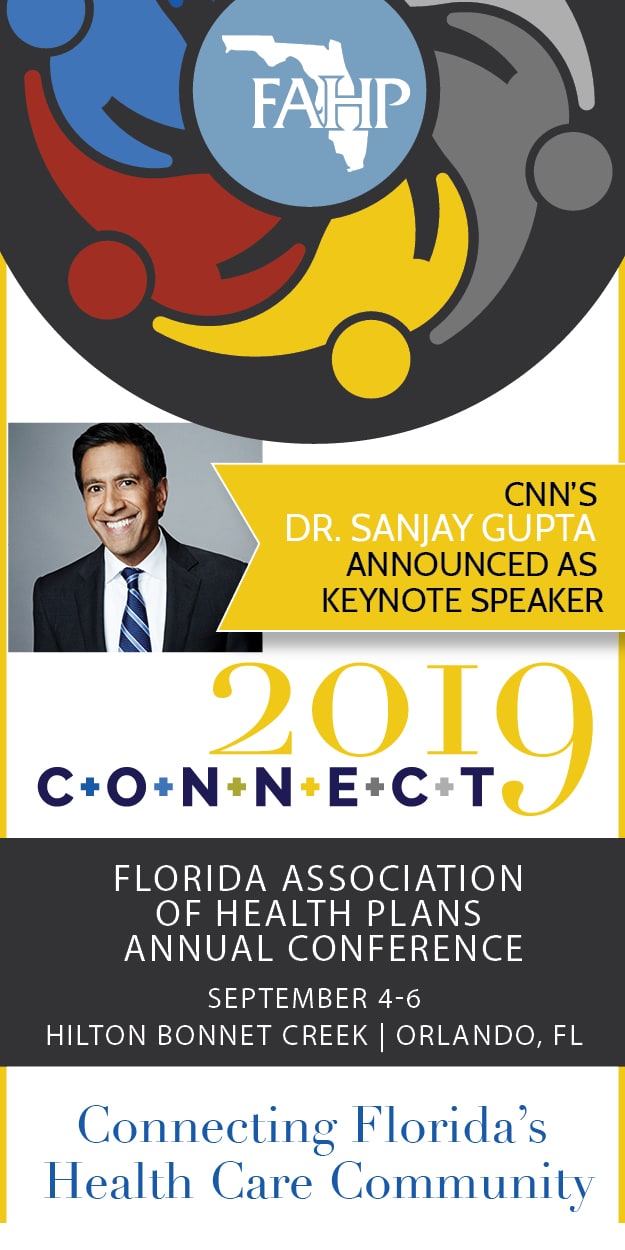 — STATEWIDE —
"State prosecutors struggle with human trafficking cases" via Philip Marcelo of The Associated Press — States need to add resources to support trafficking victims, educate the public and train law enforcement if the numbers of prosecutions and convictions are to improve, officials and experts say. In at least a dozen states, attorneys general are not even authorized to pursue human trafficking charges. Records requested from all 50 states indicate a low conviction rate since Washington became the first state to enact a human trafficking law in 2003. A previous study suggested a 45 percent conviction rate through roughly the first decade of the laws. In contrast, the conviction rate for prosecutions under the federal Trafficking Victims Protection Act, enacted in 2000, is about 80 percent, according to Justice Department data.
"More mental-health treatment sought for children" via Christine Sexton of the News Service of Florida — Florida has an estimated 400,000 children who need behavioral health services, but 55 percent of them don't get any treatment, members of a health care panel were told. That translates to 220,000 children across the state, or about one child in every classroom, health official Jeffrey Brosco told members of the Florida Healthy Kids Corp. Board of Directors during a meeting in Orlando. "If I told you there were 200 kids with cancer who aren't getting treatment, you'd say, 'That's outrageous.' Two thousand, twenty thousand, you would be up in arms," he said, adding: "It's outrageous." Part of the problem, Brosco said, is a lack of availability of health providers.
"Dearth of doctors vexes state regulatory process" via News Service of Florida — Like a rapidly expanding virus, the absence of physicians at the Department of Health appears to be spreading. No doctor is running the health department. There's a shortfall of doctors on the state's licensing boards. And it's becoming a problem. Nine disciplinary cases that were slated to be heard by the Board of Medicine at its June meeting in Miami was dropped from the agenda due in part to vacancies on the licensure board.
The worst story you'll read today — "'Hundreds of bugs' crawled from a girl's backpack, police say, as a Florida mom is charged with neglect" via Jason Hanna of CNN — Jessica Nicole Stevenson of Milton, was arrested two weeks after an elementary school worker alleged that Stevenson's second-grade daughter had worn the same clothes to school for a week. The school worker made the allegation April 18 to a sheriff's deputy, who investigated. The worker alleged: The girl, when asked, didn't know the last time she'd taken a shower or a bath. The worker gave the girl clean clothes, and dirt "was caked into" the old clothing. One of the garments "had caked fecal matter and urine soaked into" it. Previously, "hundreds of bugs crawled out of (the girl's) backpack in the lunchroom," and the worker was told that the children's house "is currently infested with roaches."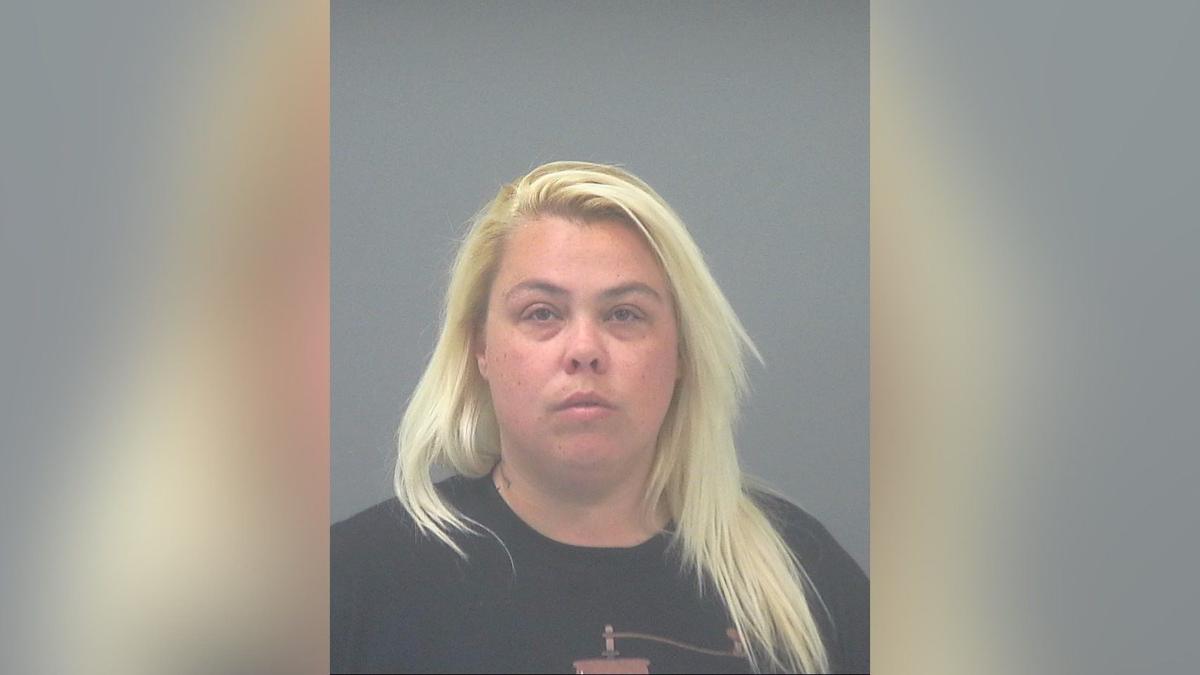 Assignment editors — Florida Department of Agriculture and Consumer Services Cannabis Director Holly Bell will speak to the Network of Entrepreneurs and Business Advocates, noon, Capital City Country Club, 1601 Golf Terrace Dr., Tallahassee.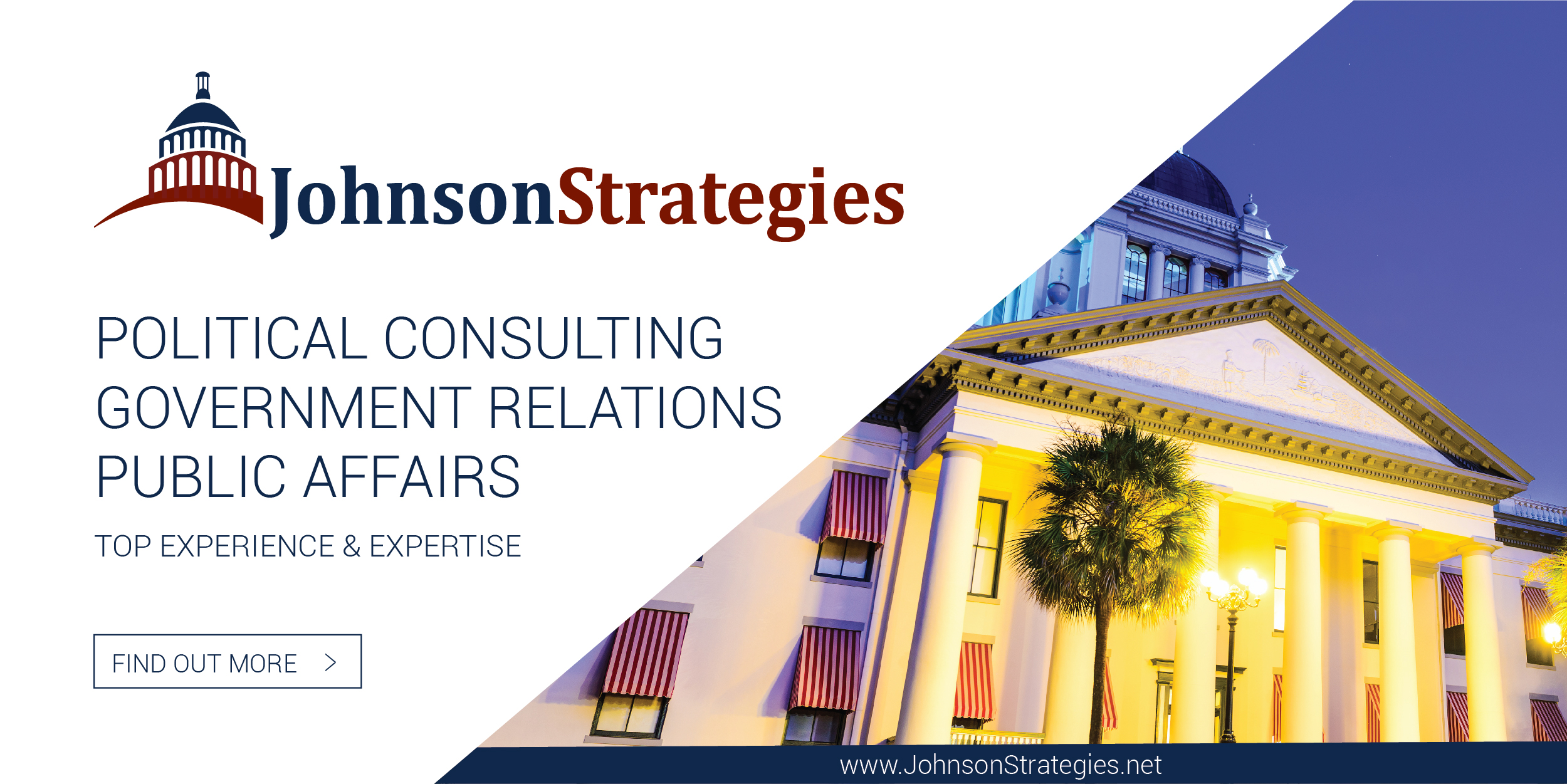 — D.C. MATTERS —
"Trump's tariffs could fizzle fireworks, an American tradition that's 95 percent made in China" via Taylor Telford of The Washington Post — "It's virtually impossible for our product to be made anywhere else but in China," said Bruce Zoldan, the chief executive of Phantom Fireworks in Youngstown, Ohio. "If these tariffs happen, it'll be the greatest threat to our industry." Zoldan met with White House officials to press his case, and he is working on a formal request to be delivered next month that he hopes would exempt the fireworks industry from the penalties. A final decision by the White House could come in late June, amid the fireworks industry's busiest period.
Assignment editors — Sen. Rick Scott will hold a news conference on hurricane preparedness ahead of the start of the 2019 hurricane season starting June 1, 10:45 AM Central time, Pensacola Hardware, 20 E. Gregory St., Pensacola.
"Francis Rooney wants more security for 5G telecommunication systems" via Florida Daily — Rooney announced he was backing the "Secure 5G and Beyond Act," a proposal from Virginia Democratic U.S. Rep. Abigail Spanberger, which would require the administration to develop an unclassified, national strategy to protect U.S. consumers and assist allies in maximizing the security of their 5G telecommunications systems" and "identify additional ways to spur research and development by U.S. companies in a way that maintains access for all Americans." The Southwest Florida Republican's office pointed to a Chinese telecommunications company with connections to the communist government in charge of that nation.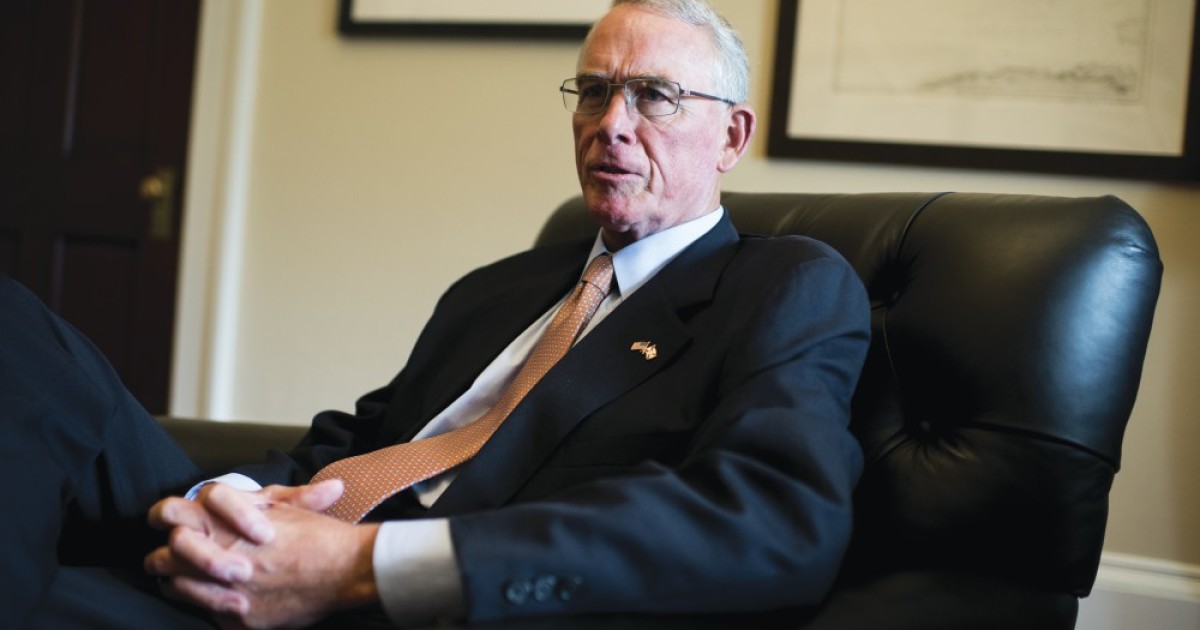 "Debbie Mucarsel-Powell announces events on veterans, hurricane preparedness" via Ryan Nicol of Florida Politics — U.S. Rep. Mucarsel-Powell has announced her upcoming schedule which includes events to honor veterans, prepare for the soon-arriving hurricane season and monitor the migrant detention center in Homestead. On Tuesday, Mucarsel-Powell will hold a 5 p.m. town hall on hurricane preparedness at the Marathon Government Center. Hurricane season officially begins on Saturday, June 1, and runs through Nov. 30. The representative from Florida's 26th Congressional District will follow up on that town hall with a Friday briefing by the Miami-Dade County Office of Emergency Management. On Wednesday, Mucarsel-Powell plans to visit the migrant detention center in Homestead after she was denied entry to that facility in April.
"Dennis Ross is latest congressional campaign 'zombie'" via Noah Pransky for Florida Politics — Ross is changing course after a year of robust spending and says he will now, in fact, close down his account in the upcoming months. Over the past year, Ross spent his war chest, stocked with hundreds of thousands in leftover campaign dollars, down to just $6,551 by paying for meals, travel, phones, and donations to other Congressional candidates. His campaign donations include checks to some members of Congress that his firm, GrayRobinson, is in a position to lobby. Ross' spending doesn't appear illegal, but it falls within a giant FEC loophole, exposed by the Tampa Bay Times and WTSP in their Zombie Campaigns investigation.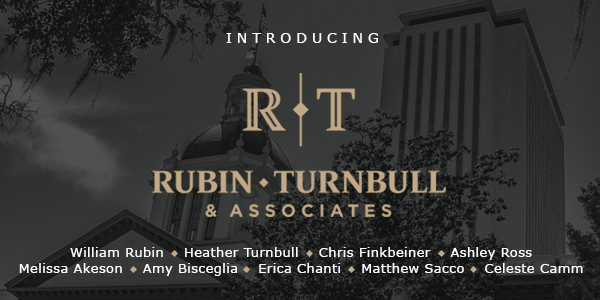 — 2020 —
"DeSantis trip to Israel could pay off for Donald Trump next year" via John Kennedy of the GateHouse Capital Bureau — "For a lot of Jewish voters, this trip puts an exclamation point on the Republican Party's commitment to Israel and Jewish people," said Neil Strauss, a spokesman for the Republican Jewish Coalition, a national advocacy organization which plans to spend $10 million on attracting Jewish support for Trump. Much of the spending will be in Florida. While exit polls showed Trump gained under 30 percent of Florida's Jewish vote, DeSantis drew 35 percent last November. "We saw a nice rise in support for Gov. DeSantis, and we want to keep that going. Florida is the best example of where if Republicans gain Jewish voters, it can make a real difference," Strauss added.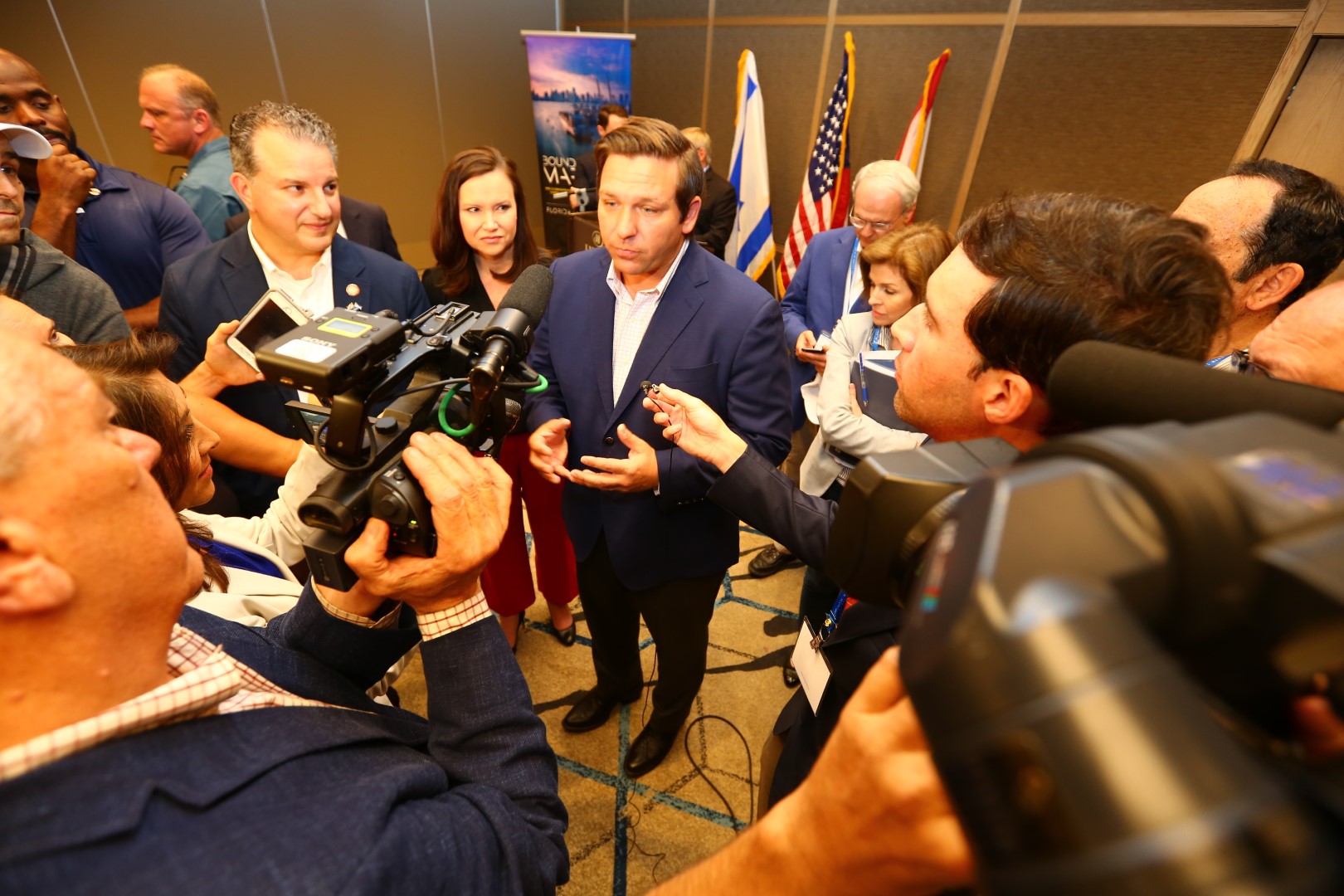 "Trump can't win re-election without winning Florida. And he's acting like it." via David Smiley of the Bradenton Herald — This month alone, the President has made repeated overtures to different segments of Florida's complex electorate through the power of the purse and international policy. So as Democrats divide their attention among the largest field of candidates in modern history, the President's re-election campaign is already kicking into gear around a massive voter-data operation and a high-profile stable of surrogates. In a complete reversal from 2016, Trump's team is in sync from the White House down to the local parties, giving him a vast arsenal with which to target a specific number of voters that strategists believe will send him to four more years in office.
"Trump and allies take aim at Biden — and his family — as their top Democratic target" via Matt Viser and Ashley Parker of The Washington Post — Trump's allies had mocked Biden's hugging of his own wife, while Trump accused him of deserting Pennsylvania because his father moved the family to neighboring Delaware when Biden was 10. Some Trump surrogates are also mounting attacks on his son, Hunter Biden, for his foreign business entanglements and privately — but eagerly — sharing reports of his alleged substance abuse. More broadly, the Trump campaign and its supporters have started attacking Joe Biden in much the same way they went after Democratic nominee Hillary Clinton in 2016 — casting the former senator and vice president as a lifelong politician who has been part of a broken political system and whose family has been personally enriched by it.
"Joe Biden's campaign of limited exposure: How long can he keep it up?" via Annie Linskey and Chelsea Janes of The Washington Post — Biden's agenda for the holiday weekend, according to his campaign: 'Joe Biden has no public events scheduled.' Those seven words are becoming familiar for the Biden team. Biden has kept his head down while his rivals rush from state to state to state. Even when he has held public events, they have included only a handful of questions from voters or reporters. The light public schedule reflects the unique position of his campaign, advisers say: With near universal name recognition and high favorability ratings among Democrats, the former vice president does not need to introduce himself to voters like nearly every other candidate. And as the leader in early polls, he can attract media attention without splashy events.
— MORE FROM THE TRAIL —
"Florida Democrats throw a party at Disney, but their candidates RSVP for Cedar Rapids" via Gary Fineout and Matt Dixon of POLITICO Florida — Democrats have some two dozen presidential candidates, but none of them have RSVP'd for the party's biggest annual fundraiser in the country's biggest battleground state after a "scheduling mistake" will put the field in Iowa. Florida Democrats will hold their signature annual event and fundraiser, known as Leadership Blue, in Orlando June 7-9, the same weekend Iowa Democrats are hosting a forum in Cedar Rapids that will feature most of the party's 20-plus presidential candidates. "It's a problem," said state Rep. Joe Geller, an Aventura Democrat supporting Biden. "I don't even think we have announced a speaker yet. I don't know why they have not announced."
"2,000 Florida ex-felons registered to vote in first 3 months of Amendment 4, study finds" via Steven Lemongello and Adelaide Chen of the Orlando Sentinel — An analysis by the nonprofit Brennan Center for Justice is offering insight found a huge jump in ex-felons registering to vote in the first three months of 2019. About 2,000 former felons registered to vote in the first three months after it took effect, the study found, an eightfold increase from the average of 250 a year between 2011 and 2018 and nearly 100 times more than during previous three-month periods in odd, non-election years. Also, the Brennan Center found, more than 44 percent of former felons registering between January and March identified themselves in their voter registration forms as black, compared with just 13 percent of the overall voter population.
"Across Florida, DeSantis' call for bilingual ballots and voting materials stirs big backlash" via Steve Bousquet of the Sun Sentinel — Florida has its first full-blown controversy of the 2020 election. If not handed carefully, it could intensify resentment toward the state's growing immigrant population, particularly in small, rural counties crucial to President Donald J. Trump's political base.
"Election supervisors, petition sponsors brace for major changes to ballot initiative law" via Jeff Schweers of the Tallahassee Democrat — They're worried about a proposed overhaul of the state's petition-gathering system for ballot initiatives that would take effect during efforts already underway to get proposed constitutional amendments on the 2020 ballot. For election supervisors, it would mean a lot of new work without any money to pay for costs as they face printing out millions of petitions for over two dozen proposed citizen initiatives. For petition sponsors, it would create a logistical nightmare that will involve changing the rules midstream, making it illegal to pay petition-gatherers by signature as has been the custom for decades. The bill has yet to be sent to the desk of DeSantis, who has signaled he would likely sign it.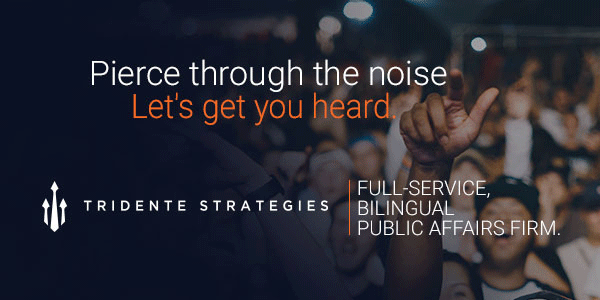 — LOCAL —
"Graduating seniors getting special cords for enduring hurricane" via Genevieve Smith of the Panama City News-Herald — Bay County's graduating seniors will add a light blue cord to their graduation regalia in the coming days as a physical representation of the resilience that has been demonstrated over the past year since Hurricane Michael. "It required all of us to be resilient," said Britt Smith, Arnold High School principal. "The students that are here today are representative of that — a group of kids who showed resilience, they overcame adversity, they demonstrated great character to be able to go through and to be as successful as they have been despite the challenges." Jamee Graff, a longtime former resident of Panama City, spearheaded the collection of money and subsequent spending for the cords.
"Parkland student journalists head to New York for Pulitzer journalism honor" via Skyler Swisher of the South Florida Sun-Sentinel — The Pulitzer Prize Board will honor the staff of The Eagle Eye newspaper at Marjory Stoneman Douglas High School. The newspaper memorialized the 17 students and staff killed in the Feb. 14, 2018, massacre. The paper also chronicled the student activists who rose to national prominence after the shooting. Students worked through their own grief to document how the school responded to the tragedy. "English class doesn't teach you how to write obituaries when you are in high school," said Hannah Kapoor, a senior and one of The Eagle Eye's co-editors-in-chief. "It showed me the work of a journalist is very important, but in times of tragedies like these, there is only so much words can do."
"Judge says track should lose slots license" via Dara Kam of the News Service of Florida — The Florida Horsemen's Benevolent and Protective Association challenged a state Division of Pari-Mutuel Wagering renewal of the Calder Race Course slots license after the grandstand was razed and a slot-machine facility was built near outside areas where patrons could view live races. Under Florida law, slot-machine gaming areas must be "contiguous and connected to the live gaming facility." When Calder added slots in 2010, the area where gamblers played the machines was connected to the live gaming facility. But after grandstand was razed in 2016, only a partially covered sidewalk connects the slots area and the live racing area at the Miami Gardens facility. "Taken together, 'contiguous and connected' clearly do not mean merely proximate, abutting, adjoining, or adjacent, but conjoined, integrated, and united for a common purpose," Administrative Law Judge John Van Laningham wrote.
"State Attorney's Office No. 2 leaving for federal prosecutor position" via Andrew Pantazi of the Florida Times-Union — Chief Assistant State Attorney Mac Heavener, who helped lead an overhaul of the Jacksonville State Attorney's Office's policies the last two years, will be leaving the office in July. Heavener, who joined State Attorney Melissa Nelson's leadership team after her 2016 election, will join the United States Attorney's Office in the Eastern District of Tennessee where he will focus on white-collar criminal prosecutions. Before joining the State Attorney's Office, he was a federal prosecutor in Jacksonville, handling high-profile cases. Earlier in his career, he was the state prosecutor who successfully prosecuted serial killer Paul Durousseau. Most recently, he shared the No. 2 position in the State Attorney's Office with Leh Hutton.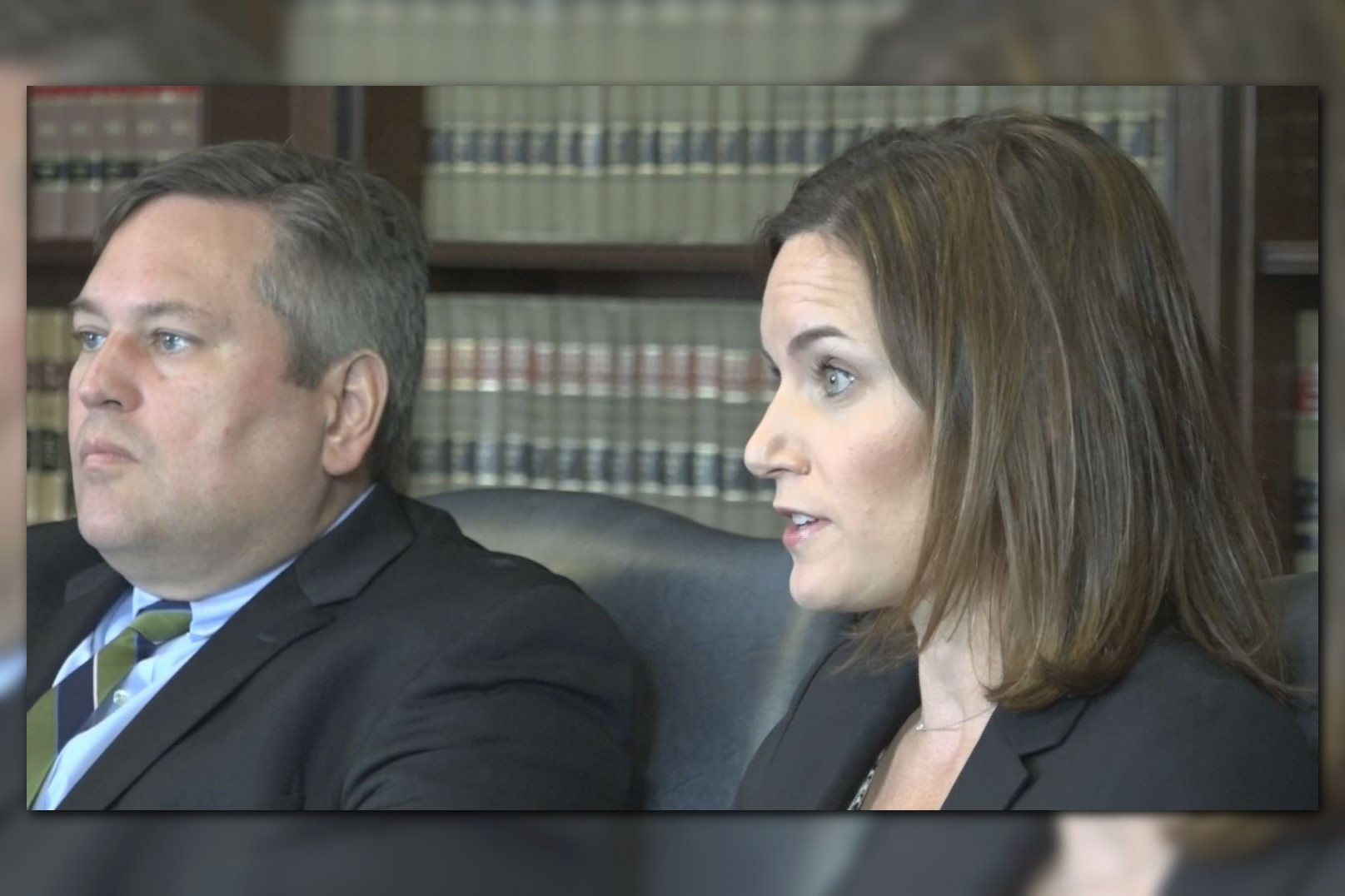 "South Florida Water Management District plans to deny Sunbreak Farms' biosolids permit" via Tyler Treadway of TCPalm — SFWMD plans to deny Sunbreak Farms' permit to fertilize crops with a compost mixture containing tons of sewage sludge. Plans for the farm don't ensure heavy rains won't flush polluted stormwater into nearby canals leading to the Indian River Lagoon, district regulations Director Jill Creech said in a letter to Sunbreak manager Patrick Cheney. The district also asked for a better sewage-sludge monitoring system to show "pollution abatement practices proposed in the design are functioning properly." instead of answering the district's questions, Creech said, Sunbreak's attorney sent a letter April 4 "advising that no monitoring plan or other alternative will be provided and requesting that the District determine the application complete."
"Red tide threat still low, but state finds more signs in latest report" via Lynette Cantos of the Orlando Sentinel — The Florida Fish and Wildlife Conservation Commission recently observed low concentrations of the algae forming in the northwest and southwest coast of Florida, after the first sign of red tide algae were found two weeks ago. This is the first time they've detected background concentrations of Karenia brevis, the red tide causing phytoplankton organism, in the Northwest Florida region with two samples below 1,000 cells per liter collected from St. Joseph Bay — around 40 miles from Panama City Beach — in Gulf County. According to FWC reports, minimal concentrations of >1,000-10,000 Karenia brevis cells per liter were observed alongshore at Gasparilla Pass in Charlotte County and at Sarasota Bay in Sarasota County.
"Trulieve to open Ft. Lauderdale wellness center, 28th in Florida" via Florida Politics — The leader in the United States' budding medical cannabis industry is welcoming new customers in Southeast Florida with the grand opening Tuesday of its Fort Lauderdale location. This brings the number of dispensaries Trulieve opened in the state of Florida (since it's modest beginning in 2016) to 28. Just what does that mean for Southeast Florida's medical cannabis consumers? According to a Trulieve CEO Kim Rivers, the company will continue to deliver on its goal of ensuring "consistent, reliable, and safe access to relief" for customers in the region. Currently, over 220,000 people have been granted access to use medicinal cannabis in the state of Florida, and that number is growing.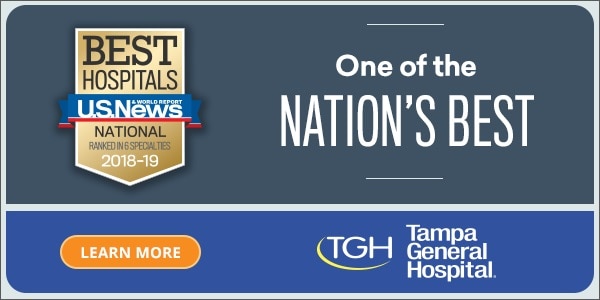 — OPINIONS —
"Joe Henderson: Hey Chip Roy, see how you like living in a FEMA hurricane trailer" via Florida Politics — I have a suggestion for U.S. Rep. Roy, R-Jerk. He's the Texas Republican Congress Creep whose grandstand look-at-me move is holding up $19 billion in hurricane relief. Mr. Congress Creep, come on down and experience Florida Panhandle hospitality, Hurricane Michael-style. The good people of Mexico Beach will be happy to find you accommodations in a FEMA trailer. That's an upgrade from the tents that many of them lived in for weeks after Michael turned their homes into piles of rubble. It should be easy to find where you're going. Just look for the blue tarps covering the roofs of too many homes.
"Would Sandy D'Alemberte want his name on the FSU law school building?" via James Call of the Tallahassee Democrat — Tallahassee Rep. Loranne Ausley first floated the idea, saying she'd swiftly file legislation to replace B.K. Robert's name with D'Alemberte's. A few days later she backed away from immediate action and told the Tallahassee Democrat she wanted to discuss the matter with the D'Alemberte family before pressing ahead. That there might be any hesitation over whether renaming the law school would be a suitable tribute to D'Alemberte can be traced to the man himself. He defended Roberts' name on the building at an April 2018 advisory panel meeting on the University's naming and recognition policy. D'Alemberte conceded that although they did not get along, Judge Roberts deserved the honor.
"What's cyber-speak for 'Caveat Emptor'?" via Bill Cotterell of the Tallahassee Democrat — Like it or not, Facebook, Twitter and other online sources are now major shapers of public opinion. As a Luddite who has learned just enough about computers to use email and click on URLs, I've developed two rules. They are: Get information from multiple sources — print, broadcast and reputable sites — and disregard anything, good or bad, from sources you don't know. Anybody can hit "send" on anything, disguising themselves and their motives. Everything you see is there because someone, somewhere wants you to buy a product or think a certain way about a person or topic. The nut stuff is easily spotted, but hoaxes are more sophisticated now. In an election year marked by sharp division on issues like abortion and guns, they're malicious.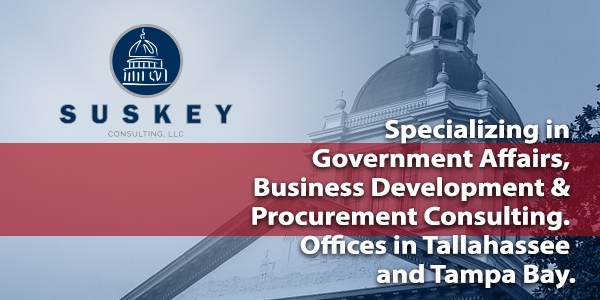 — MOVEMENTS —
"Eric Criss goes digital, launches online marketing firm" via Florida Politics — You probably remember Criss as the longtime president of the Beer Industry of Florida who stepped down last December. Although he retains the beer distributors as a client, Criss now is going from brewskis to broadband. He has launched two new firms, Arena Public Affairs and Legion Digital Marketing. Arena focuses on "traditional government affairs, media relations, and public affairs," he says. On the other hand, Legion "concentrates on digital for small and medium-sized businesses, trade associations, and nonprofits."
New and renewed lobbying registrations:
Roscoe Green, Cotney Construction Lobbying: Blockchain Construction
Michelle Jones: Emergent BioSolutions
Spotted — State Rep. Jackie Toledo, Erik Eikenberg of The Everglades Foundation, Todd Josko of Ballard Partners, Jim Rimes, and Stephanie Smith of Uber at the JW Marriott/Ritz Carlton Grande Lakes in Orlando.
— SUNSHINE SPORTS —
RIP Bill Buckner.
— Bill Buckner dies at age 69: He lost a battle to Lewy Body Dementia. His career was remembered for an unfortunate error but was so much more than one bad moment.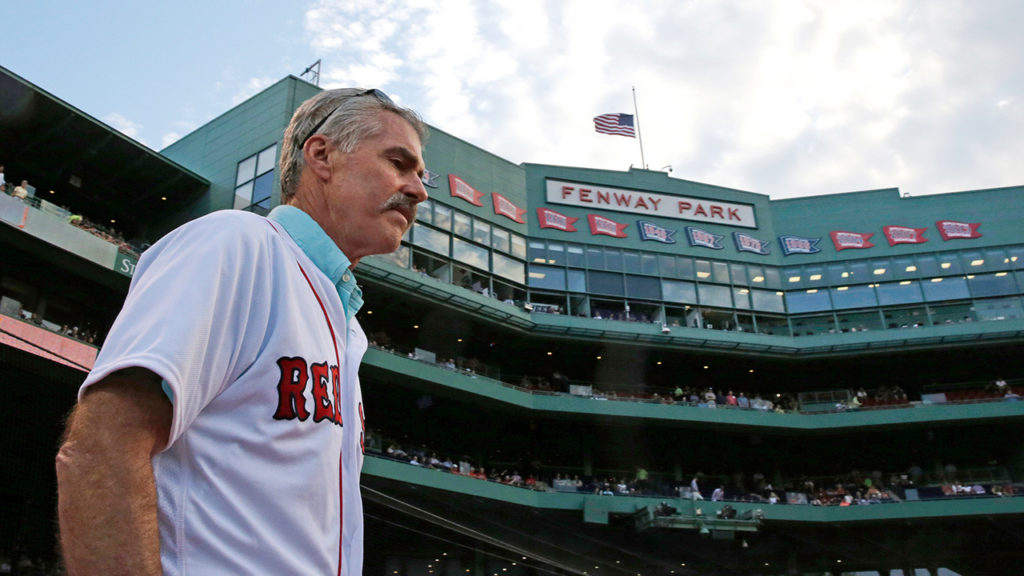 Are the Rays planning a major move?
— Tampa Bay linked to big names: They might be in the running for free agent pitchers Dallas Keuchel and/or Craig Kimbrel.
Look at that, Gator softball moves on.
— College World Series is next stop: The University of Florida beat Tennessee to advance to the Women's CWS for the 10th time in 12 years. The Gators open with Oklahoma State on Thursday at 7 p.m. in Oklahoma City.
The legend, Mike Martin, is still coaching!
— Seminoles make NCAA field: FSU's retiring baseball coach Mike Martin extended his stellar career a bit when the Seminoles got a bid to the NCAA Tournament for the 42nd consecutive year. They'll play FAU Friday in Athens, Ga. Miami, Florida, and FAMU also received spots in the 64-team field.
Soccer for sale?
— Orlando City owner says maybe: Flávio Augusto da Silva, the majority owner of Orlando MLS team, told a Brazilian publication he may concentrate on philanthropic efforts.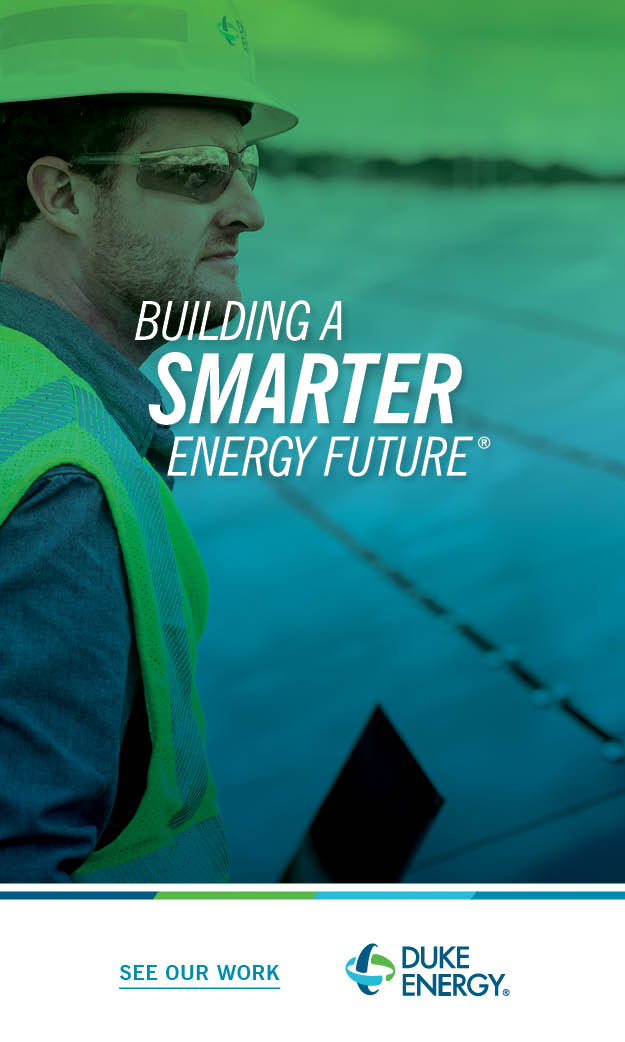 — ALOE —
"Duke Energy event aims to prevent sea erosion in Mexico Beach" via Ryan Nicol of Florida Politics — Duke Energy has announced a June 1 event designed to prevent sea erosion in Mexico Beach, where the Category 5 Hurricane Michael made landfall last October. The energy company is partnering with the City of Mexico Beach and Franklin's Promise Coalition to plant sea oats along the shoreline at 714 U.S. 98. Those sea oats can help keep sand in place and protect dunes in the surrounding area during high-wind events. They also serve as a habitat for small animals. With the new hurricane season slated to begin soon, Mexico Beach is still recovering. Hurricane Michael is the strongest storm ever to make landfall in the Panhandle.
"Universal Orlando visitor sues park in Illinois over biometric data collection" via Law360 — Universal Orlando Resort violated Illinois law when it required residents of that state to scan their fingerprints to enter the theme park, a park visitor claimed in a proposed class action filed in Cook County Circuit Court. Jack Yozze, an Illinois resident, said he didn't know Universal Orlando would expect him to provide his biometric information as a condition of entry into the theme park when he purchased an admission ticket, his suit says. [Biometric data may include fingerprint and hand or palm scans, retina or iris scans, a voice print, or a "facial geometry" scan.]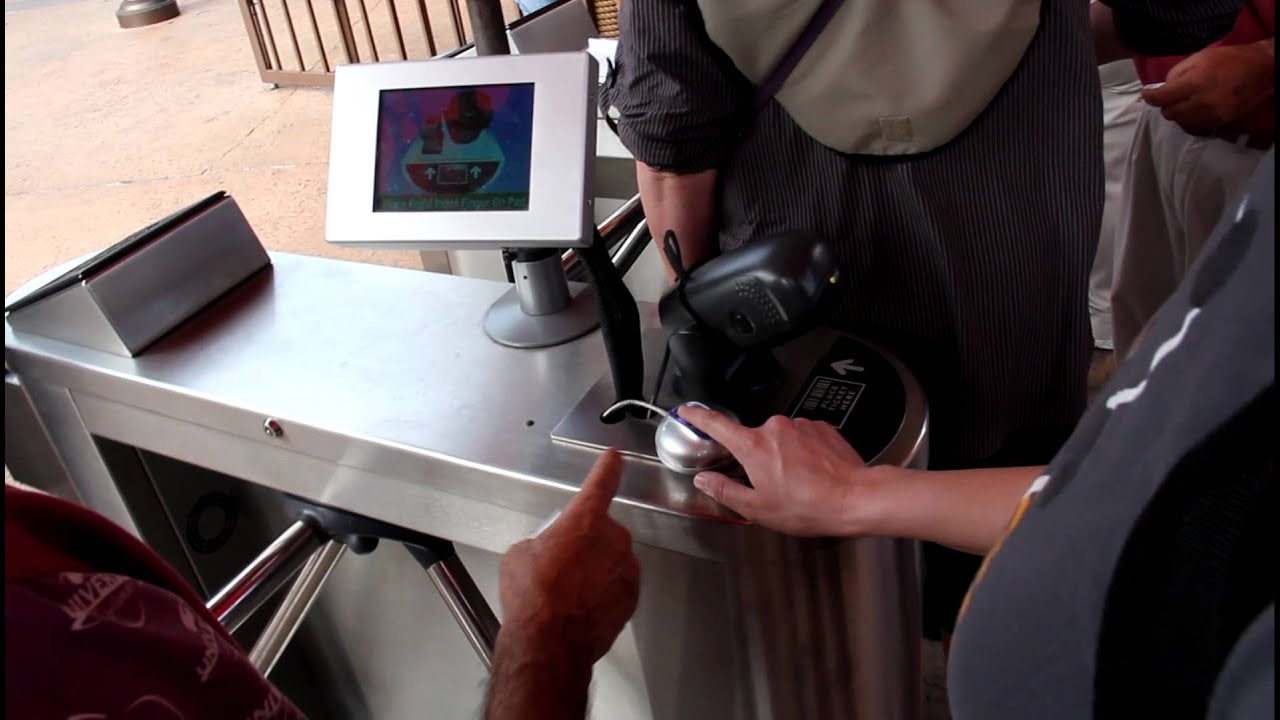 "Beautiful, bougie and all the other words Americans still can't spell, state by state" via Herman Wong of The Washington Post — Google says the list is based on the search phrase "How to spell … " but does not say when the searches were made nor provide additional context for the searches. For example, why are people from so many states searching "How to spell beautiful?" It's been a common top word in the past three years. In 2019, a "beautiful" belt runs from Virginia through the Carolinas and Georgia into Florida. Why "niece" in Alabama or "embarrassed" in Idaho? "Pneumonia" is the top word searched in Pennsylvania this year; it topped for Alabama and Washington, D.C., in 2017. Then there is New York, where "bougie" won out. The top word in Florida: "beautiful."
— HAPPY BIRTHDAY —
Celebrating today are U.S. Senator Marco Rubio, state Rep. Mel Ponder, Tom DeMint, Richard DeNapoli, Tammy Perdue of Sunshine Health, our good friend Scott Ross of Capital City Consulting, good guy Clark Smith of Southern Strategy Group, top attorney Alicia Taylor, and Craig Waters, communications director of the Florida Supreme Court.
—
Sunburn is authored and assembled by Peter Schorsch, Phil Ammann, Jim Rosica, Dan McAuliffe, and Drew Wilson.