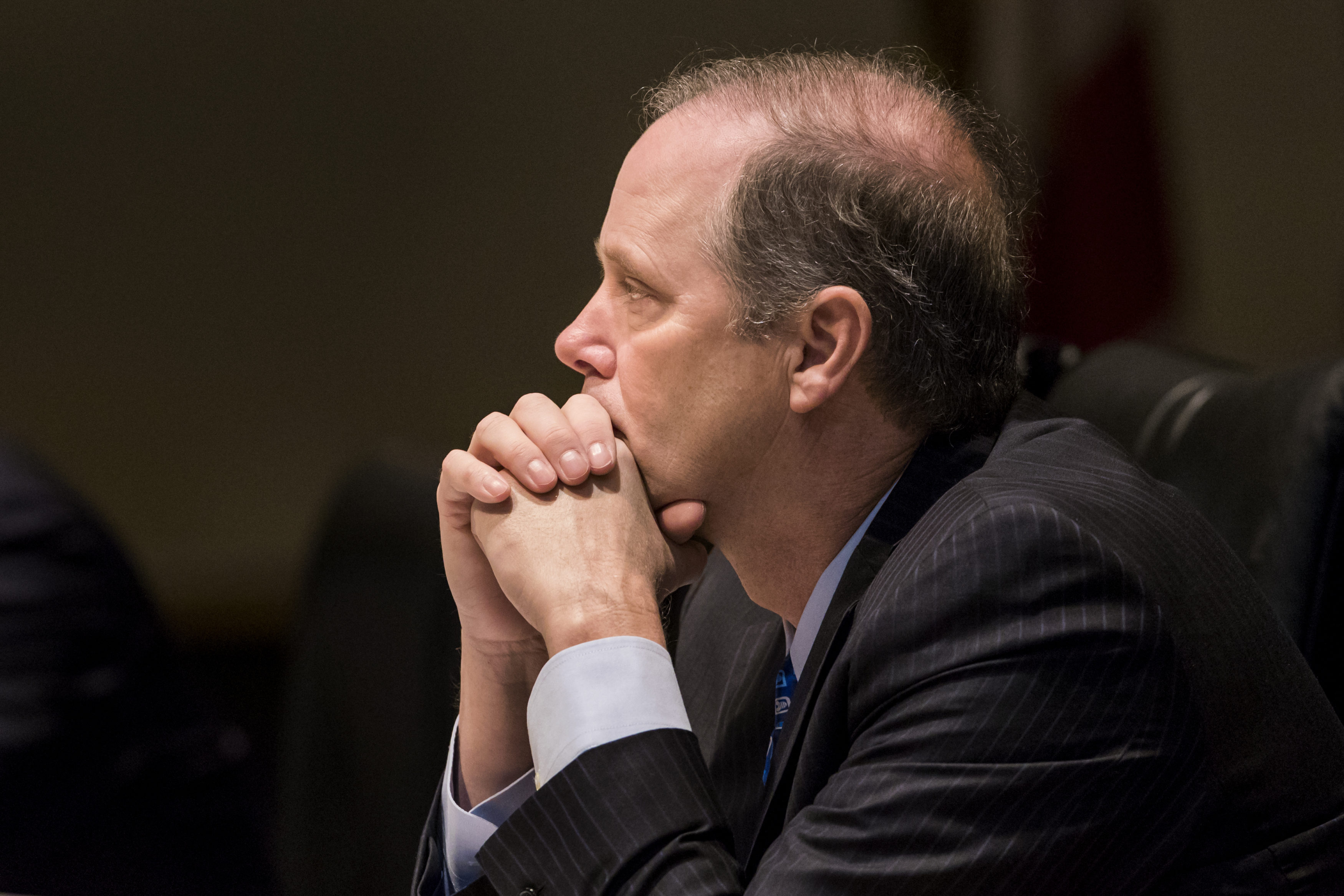 "In the long run, this will bear a lot of fruit."
TEL AVIV — Sen. Wilton Simpson is part of the 90-person delegation from Florida to Israel.
After less than 48 hours in Israel, he has learned a lot about how the country works and is optimistic about collaborations.
"Yesterday I went to the West Bank and Ariel University," Simpson said, where a memorandum of understanding was signed with Florida Atlantic University.
Ariel is seen by Israelis as an oasis of cooperation and a harbinger of a future where barriers between ethnic groups in the country erode, and Simpson shares that optimism.
"Peaceful and calm and how everyone is working together" was Simpson's impression of the campus.
That's different, he added, from the perception on television news "with a lot of things promoting violence."
"It seems to be very much a culture of safety," Simpson allowed. "But it's been a very interesting experience."
Simpson was wowed by the majesty of the country, and also the growth.
"Brand new facilities … there must be two dozen cranes putting buildings up right now," Simpson said.
Israel is enjoying an economic boom with Tel Aviv is at its epicenter.

"I wasn't expecting that much growth," the Senator said.
Simpson addressed the increasingly close ties between Florida and Israel, as signified by the myriad MOUs on this trip.
"It's big. Whether it's agriculture or space or our university systems," Simpson said, "it's a unique opportunity … a win-win."
"You're going to see a lot of jobs created in the United States," Simpson said, with Israeli innovation helping with the water issues  Florida faces.
"In the long run, this will bear a lot of fruit," Simpson said.
Simpson was also on a tour of an Israeli school with Sen. Lauren Book and others Monday, where potential school hardening solutions were showcased.
As was the case with other legislators who were on that tour, Simpson saw insights that could be exported to the Sunshine State.
Noticing single-entry systems with guards posted, Simpson said that Israelis were more "worried about an external threat than an internal threat."
"The amount of care and meticulousness" struck Simpson as notable, as did the structural devotion to school hardening as a hallmark of design.
"They don't spend a lot of money building these Taj Mahal type buildings," the Senator said.
Rather, the focus is on the security of the structure.
"When you look at the fabric of the security, it's all localized and there's support regionally," Simpson said, likening it to the Marjory Stoneman Douglas Task Force.
While Florida and Israel have many differences, the similarities excite Simpson, as they do other lawmakers on the trip.