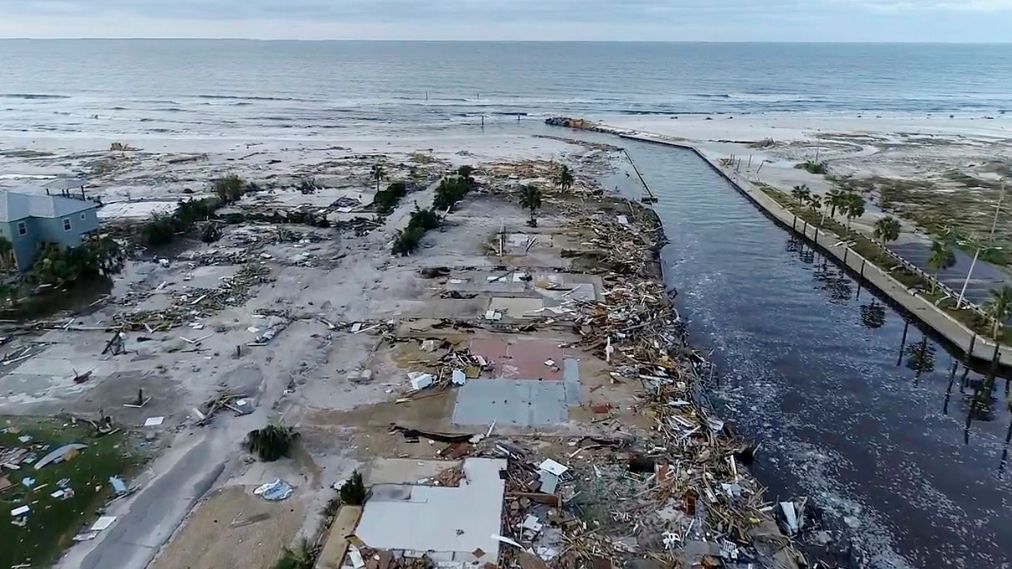 The event will take place on day one of the upcoming hurricane season.
Duke Energy has announced a June 1 event designed to prevent sea erosion in Mexico Beach, where the Category 5 Hurricane Michael made landfall last October.
The energy company is partnering with the City of Mexico Beach and Franklin's Promise Coalition to plant sea oats along the shoreline at 714 U.S. 98.
Those sea oats can help keep sand in place and protect dunes in the surrounding area during high-wind events. They also serve as a habitat for small animals.
With the new hurricane season slated to begin soon, Mexico Beach is still recovering. Hurricane Michael is the strongest storm ever to make landfall in the Panhandle.
Mexico Beach Mayor Al Cathey ventured to guess about 80 percent of the city was destroyed. Millions of dollars have poured in just to help Mexico Beach. Across the state, nearly 33 million cubic yards of debris has been cleaned up as a result of the storm.
The June 1 sea oat planting happens to be taking place on the first day of the 2019 hurricane season. The event will run from 8 a.m. until noon local time (CST).
A release from Duke Energy on the event says the company plans to continue its efforts to aid the area. The company already has planned a project to add plants to city parks that aim to help the surrounding environment by attracting pollinators.
Though Mexico Beach sits in Bay County, Duke employees have worked as volunteers planting sea oats in nearby Franklin County since 2017.