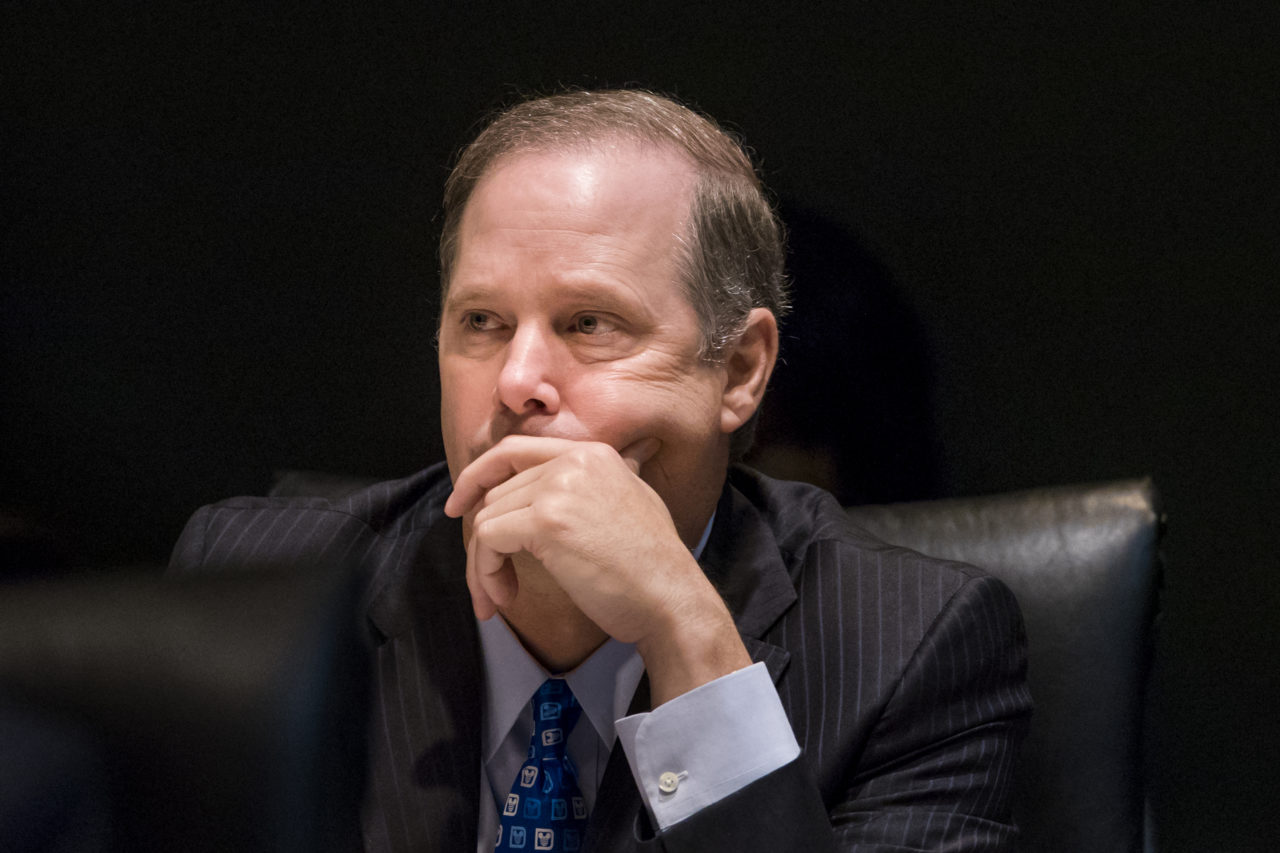 He's set to become Senate President for 2020-22.
Florida Politics caught up with one of the Senate's powerbrokers, Trilby Republican Wilton Simpson, on Friday.
Simpson and his wife (who are paying their own way) are part of a 90-person traveling party from the Sunshine State, headed to Israel for a week of business development and political meetings starting Sunday evening and going through Thursday.
He was far from Jerusalem and Tel Aviv when we caught up with him, as he ate a Big Mac after an event in Citrus County.
Simpson – set to become Senate President for 2020-22 – is excited about the trip for personal and political reasons. For starters, this is his first time out of the country.
Beyond that, though, the opportunities for the state are profound. Simpson noted the "historic" opportunity to learn some Israeli best practices in business, education, and cultural affairs.
The idea, he said, is to come back with some new insights from "our closest ally in the Middle East."
One key area where that can happen is agriculture. As we reported Thursday, Commissioner Nikki Fried is already in country and meeting with stakeholders.
Florida can learn from Israel, Simpson noted, as population continues to grow and arable land becomes more of a commodity.
Not to take those lessons would be "fooling ourselves," Simpson noted, as Floridians will have to "farm more with less land" in future years.
Though some have criticized Enterprise Florida holistically (and criticized this mission that the agency is funding), Simpson sees this kind of event as being "priceless," given the types of insights and relationships that can be built.
Simpson also believes the mission is an extension of Gov. Ron DeSantis' "bold vision," as he works to "deepen relationships" with the Middle East's sole democracy.
And the Senator would like to build at least one of those relationships personally.
"I hope I get to meet Bibi," Simpson said.
The Senator has a great deal of respect for Israeli Prime Minister Benjamin Netanyahu, a leader who has stood the test of time and stood close to the United States.
Regardless of whether Simpson is part of that particular meeting, slated for Thursday afternoon, he expects the trip to "bear fruit," as an "exchange of ideas … firsthand knowledge, wisdom, and input."